How to use psychology to improve cold investor emails? Raising venture capital or start-up funding may not be as easy as it sounds. It is a laborious yet vital process that will start your company's journey towards growth and success.
Many entrepreneurs have the misconception that without an extensive investor network, you will not be able to raise the funds you require.
However, successful businesses worldwide have relied and flourished on capital that was generated using conventional fundraising techniques like cold emails.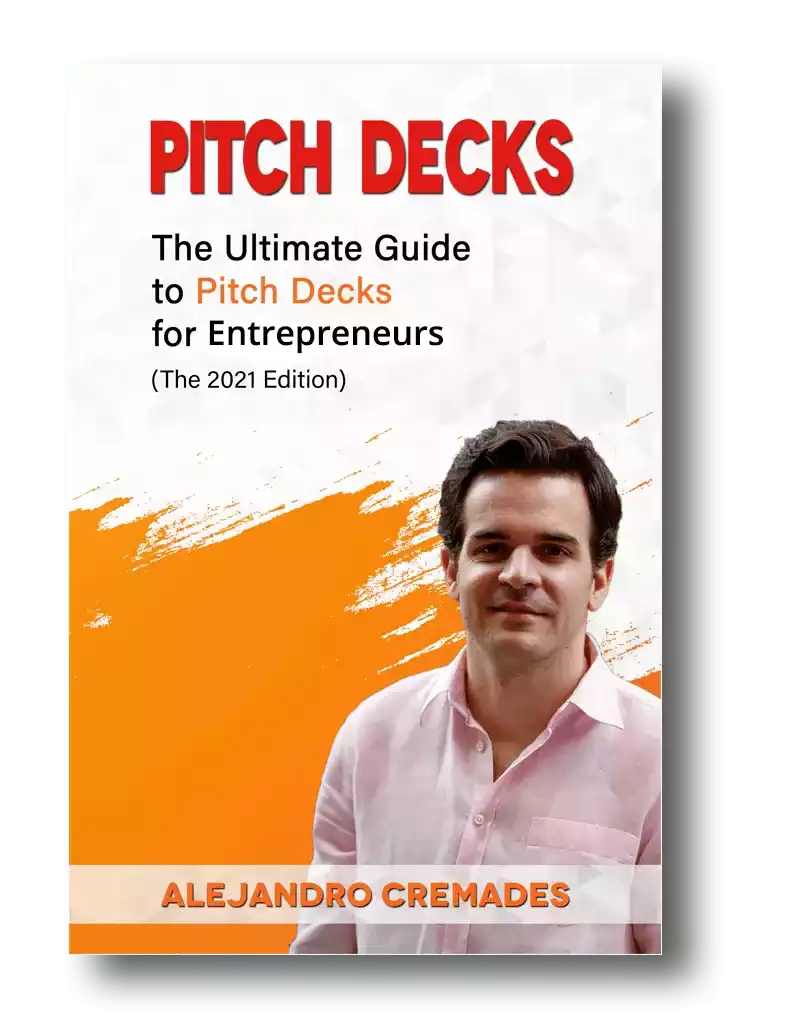 *FREE DOWNLOAD*
The Ultimate Guide To Pitch Decks
What are Cold Emails?
One of the popular and effective methods of approaching potential investors is a cold email. This is the very first email sent to an unknown recipient.
The aim of the email is to get some favor in terms of sales, investment, funds, business opportunity, and other mutually beneficial commitments.
In the case of entrepreneurs and start-up companies, you will be sending the first email to a potential investor or venture capitalist. The underlying objective here is of raising funds for your project.
Do Cold Emails Work?
Unlike a cold call, where you get an instant response from the person on the other end, the cold email is a difficult way of communicating with investors.
Harder than it sounds, there are two reasons that this could be a little challenging for entrepreneurs. Firstly, you do not know or have any relationship with your target audience.
Secondly, there is no verbal communication. Therefore, the chances of modifying your approach according to the person on the receiving end are zero.
So, how do you make your cold emails work positively for you? The answer lies in a little effort and research. Starting your fundraising quest with a powerful and warm introduction is a must.
Investor cold emails may have a challenging rapport in the corporate world. However, you can find many companies gaining the right investment opportunities through this mode of initial contact. This is why you must learn how to use psychology to improve cold investor emails.
How to Make It Work For You
It is common sense that a simple email alone often won't win you the investors' trust and confidence that you desire. You have to work hard for it and draft motivational content that creates a compelling message for real-time action.
The key is to maneuver through potential investor psychology and create an impact that triggers heightened curiosity and attention for the entrepreneur and his business proposal.
Keep in mind that in fundraising storytelling is everything. In this regard for a winning pitch deck to help you here, take a look at the template created by Silicon Valley legend, Peter Thiel (see it here) that I recently covered. Thiel was the first angel investor in Facebook with a $500K check that turned into more than $1 billion in cash.
Remember to unlock the pitch deck template that is being used by founders around the world to raise millions below.
Access The Pitch Deck Template
Your email address is 100% safe from spam!
Psychological Tips and Strategies For Writing Effective Cold Emails to Investors
To help you out we have brought together some tried and tested tips on how to use psychology to improve cold investor emails for raising funds for start-ups and growth-oriented companies.
Crafting your cold emails using these tips you can make your business and investment proposals more compelling and effective for potential investors.
1. Choose The Right Cold Email Subject Line
According to real-time statistics, venture capitalists and professional investors receive tons of cold emails every day. With busy schedules and a shortage of time, most of these cold emails end up in recycling bins.
For the investors, their flooded inboxes are nothing but disruptions in their actual professional work. So, they only open and go through emails that have attractive and relatable subject lines.
This is the first point of contact between you and the potential investor. The moment of critical importance, where your email gets to be chosen for reading or going to the trash.
The snap decisions of investors rely on the subject line of the email irrespective of the content. It is playing with their psychology and coming up with lines that are unique, attractive, and intriguing.
Tips to remember while drafting creative and effective subject lines include:
The email subject line should be short and should not exceed 45 – 60 characters.
Use questions to generate enticement and curiosity to know more
Share statistics and numbers to be precise and in control
Use references and names that are familiar to the potential Investor
Use simple yet powerful words to convey your message
Once you have come up with the compelling cold email subject line for the investor, the next step is to draft the actual content or body.
2. Keep them Short and Brief
The very look of a large email body becomes overwhelming for most people. The length and space it reflects create a psychological impact of burden and extra stress on the person looking at it at the first glance.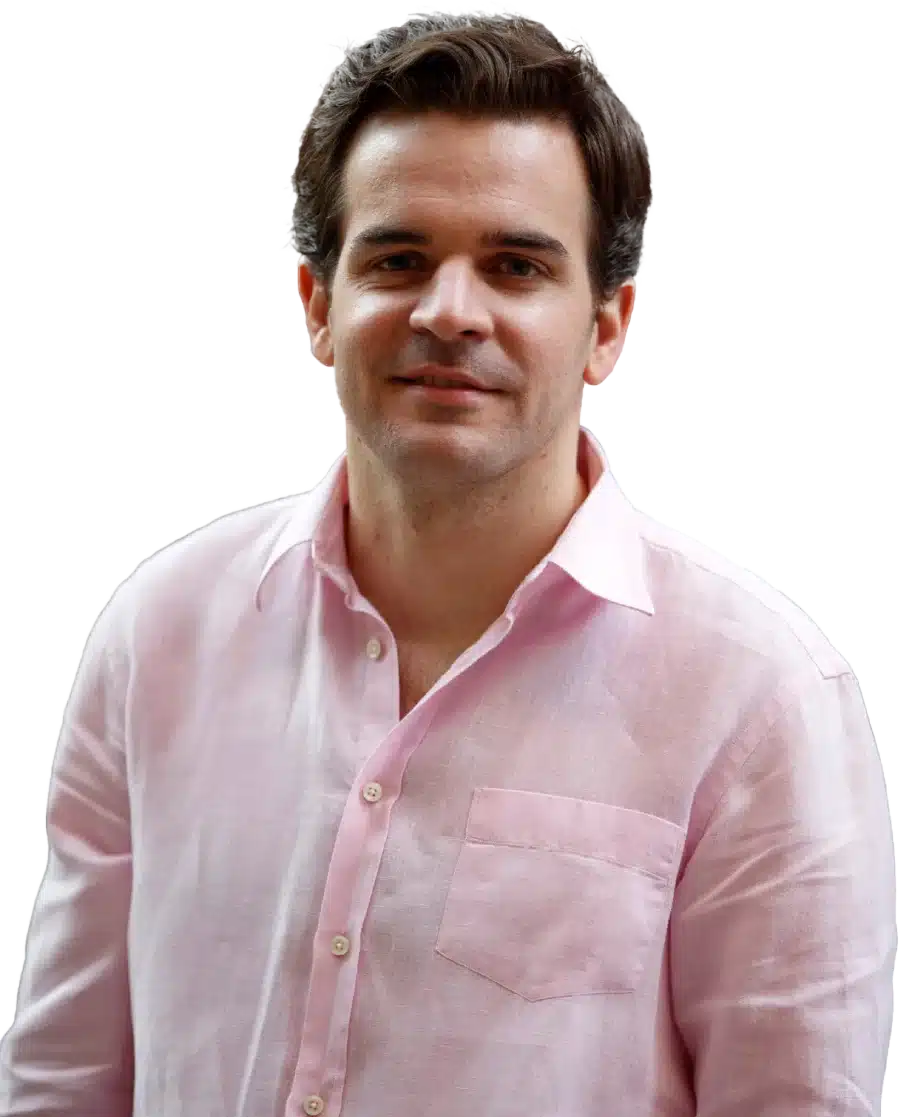 See How I Can Help You With Your Fundraising Efforts
Fundraising Process : get guidance from A to Z.
Materials : our team creates epic pitch decks and financial models
Investor Access : connect with the right investors for your business and close them
So, it is very important to keep your
first email brief and short
. Focus on the most critical information and provide only the content that is unavoidable.
Tips to follow in drafting great cold email content for best psychological impact on the investor include:
Provide a quick introduction of who you are and what your start-up is all about. No details only precise basics
Let them know you are familiar with their investment practices by referring to an existing or past project they have been part of. Mentioning only names of such successful investment ventures can reflect the fact that you have researched about the investor and have significant knowledge on the subject
Highlight some facts and statistics in numbers and figures. You need to evaluate the data and information you have and carefully select the quick facts most critical for your business and industry
It is best to use bullet points and bold italics to highlight important points and critical information. In the content. The potential investor can see them conspicuously even while scanning through it at a glance
After completing your short intro and factual description, simply ask for an appointment to visit or call. This is the main take of your cold email to a potential investor. Keep this critical factor in mind when figuring out how to use psychology to improve cold investor emails.
3. Personalize It
Many entrepreneurs make the mistake of sending templated cold emails to a large number of potential investors and (venture capitalists). It is an easy, less time-consuming, and faster way of sending cold emails, but results are often not good.
If you are striving to build authentic and long-lasting relations with an investor, you have to work hard for it. Every investor pitch should be drafted carefully keeping in view the recipient individually.
Personalized emails help entrepreneurs establish a deeper psychological connection with the investor. The feeling of being known personally and the sentiment of being in control of something of importance to others can be quite satisfying for some people.
By creating empathy and coming up with affiliations, you can boost your ability to impact the investor in a positive manner.
Do your homework before drafting the email. Research thoroughly about the investor, his company, the projects he is working on, and successful ventures already completed.
Understanding their investment trends and business priorities, you should incorporate some little details into your email, to highlight your own comprehension and know-how of the field.
The investor should be able to realize that you have done a thorough research and understand the underlying technicalities.
Details to look out for include:
Name of companies invested in
Apparent trends of investment history
Preferred industries of investment
Investment minimum and maximum limits
Average size and valuation of start-ups and companies they invest in
Online presence and preferences
Social media trends and likes.
Tailoring personalized messages for every potential investor on your list may sound a little difficult, but it is sure to take a long way down the success trail.
4. Tell A Story
Creating a story in your email is important to trigger the reader's imagination and leave a lasting impression of inquisitiveness and curiosity.
Narrate your story in such a way that you compel the investor to think about your start-up even after reading your email.
Using a narrative tone helps make your content more readable, engaging, and memorable for the investor. A character-driven story like emails helps stimulate the emotions of the reader, leading to the creation of better comprehension and understanding of the content.
Such emails also last longer in the subconscious of the investor and are easier to recall because of their peculiar approach and individuality.
There are three ways you can move your story in an investor's cold email:
Point out how the world is and has a certain underlying problem. Highlight the nature of your startup and how it will help solve this problem
Draw attention to the changing environments and conditions in the world, and how your products and company can address the problem in a better and improved manner
Point out a transformation shift that has already taken place in the world, and how your company can innovate and invent to cater to this new requirement or change
You can also use the storytelling narrative to give out information about your proposed investment plan or start-up company. Things you can add include
How did you start the company?
What are its goals and objectives?
Which direction is it heading?
How was the team formulated?
Use these and similar other details to weave stories that are relatable to the investor and give birth to the much-needed emotional connection for effective and fast results. That's an effective approach to how to use psychology to improve cold investor emails.
5. Give Your Validation
When you are writing an email to someone for the first time, he or she will want to know about you too. While you have actively researched the potential investor, he still does not know you.
So, for creating a psychological impact or connection, you will need to validate yourself as a trustworthy, reliable, and credible business prospect as well.
There are different ways you can achieve this validation.
If you know someone common then this is the strongest proof of your social credibility. Mentioning direct references and connections like friends, colleagues, or any other personal affiliation is the best to create a link between the investor and yourself.
You can mention any company or business that you have commonly connected with or the potential investor has invested in.
If you are part of a community, mutual committee, organizational body, or authority, you should highlight your status and credibility using that platform.
Even if there is no direct link between you and the potential investor, work on finding a mutual commonality like an industry, a group, or an interest that you two share. It can even be a commonplace of the origin or educational institute.
Similarities help trigger a psychological bonding and positive inclination towards people. If they are rare and uncommon, the chances of developing personal relationships are higher.
The key is to move out of the "stranger" domain and become a new affiliate.
Final Words
Drafting and sending cold emails to potential investors is a challenging process. It is an art with an underlying scientific code. And, a key feature to unlocking that code is to use psychology. That's the reason why you need to master the art of how to use psychology to improve cold investor emails.
You can make it simpler by using templates available on huge numbers of the internet. But they will not bring you the results you are looking for.
Raising funds for your start-up or business entity requires personal care and attention. You have to work hard for it.
You need to keep in mind all the tips and strategies to make your investment pitch attractive, lucrative, and compelling for the investor to act on it.
Apart from following all the above-mentioned details and guidelines, you should ensure that your email creates much-needed curiosity and highlights the audience's pain. It should be able to provide a solution that enhances the value of your .
For the right reaction and action, a cold email should never be authoritative rather it should carry a slightly submissive tone in it. By expressing the right amount of gratitude and appreciation, you empower the investor with the feeling of being in control and command.
Bring up unique details about the investor and connect that information to your own startup. It takes little effort, but it goes a long way toward building lasting investor relationships.
You may find interesting as well our free library of business templates. There you will find every single template you will need when building and scaling your business completely for free. See it here.
In the video below How To Use Psychology To Improve Cold Investor Emails I cover this topic in detail.
* * *
FULL TRANSCRIPTION OF THIS VIDEO:
This is Alejandro Cremades, and today we're going to be talking about how to use psychology to improve cold investor emails. Before we get started, make sure that you hit that Subscribe button, and this way, you will never miss out on any of the videos that we roll out every week.
Investor emails are essential. You're going to have to send them out if you really want to get that money in. Now, when they are cold emails, meaning that you have never met those investors in the past or there was no introduction that was made, it's a bit more tricky. In today's video, we're going to be breaking it down for you and giving you step-by-step guidance so that you're able to get in front of those investors with a bang and get that money in. So without further ado, let's get into it.
Why are they called cold emails? Essentially, what you want to do is get the introduction, someone in common that you have with investors, someone that perhaps could make that warm introduction so that you have that social proof. If you don't have that, and you need to go direct without having ever met that investor in your life, that is a cold email.
Most investors say that cold emails don't work. But I actually find that that's not true because investors, for a living, need to meet with entrepreneurs. Whenever they can see a good opportunity, it doesn't matter where they are or who introduced them. They're going to do whatever it takes to get into that investment opportunity.
That's why if you know that investor has an investment thesis that they've created where they would be excited about the potential opportunity in investing in a company like yours, you should reach out directly if you don't have anyone in common. So, in my opinion, I believe that cold emails actually work because those investors invest for a living.
Having that introduction from someone helps them to get more trust as social proof and knowing that there are people in common that you guys share. But, ultimately, it's not necessary. So if you do not know anyone, you can just reach out, and believe it or not, it actually works.
How do you make it work for you? At the end of the day, what you want to do is go after people that are going to be very inclined to invest in your business. How do you find those? You can use tools like Crunchbase, PitchBook, Mattermark. With those tools, you're going to be able to identify who the investors are that have been very active in the last 6 to 12 months investing in companies that are similar to yours that are investing either in your geographic location, in your industry, in your financing cycle, meaning the ticket size that you're seeking. Those are the ones that you're going to be reaching out to, so you need to make it work for you, and you need to make sure that investor aligns with exactly what you have going on.
The first thing is choosing the right subject line. Without a good subject line, they're not even going to open your email. Those investors, for the most part, are extremely busy individuals. They're receiving hundreds of emails a day, and you need to make sure that you're standing out.
Some things or ingredients that you want to take into consideration when crafting that subject line are the following:
The email subject line should not exceed 45-60 characters.

Use questions to generate enticement.

Share statistics and numbers to be precise.

Use references and names that are familiar.

Use simple yet powerful words to convey your message.
Once you've come up with the actual subject line, then it's time to come up with the body of the email that you're going to be drafting.
Overall, you want to keep the actual body of the email short and brief. You want to keep it to three paragraphs maximum and in a way in which the first one is where you are talking about how much you admire them and why you're reaching out.
In the second one, you are giving some background on yourself and the business in a very clear and concise way. The third one could be the call to action, perhaps suggesting to get on a call or to have a meeting. Then you say, "Your best," and that's pretty much it.
Some of the other highlights and critical factors to keep in mind when you're putting together the body of that cold email are the following:
Provide a quick introduction of who you are.

Let them know you're familiar with their investment practices.

Highlight some facts and statistics in numbers and figures.

It is best to use bullet-points and bold italics to highlight important points.
You also need to make sure that it is personalized. The last thing that you want is to grab a template that you're using to mass email to everyone and use the same one. You want to use things that you have in common. Maybe you guys support the same team. Maybe you went to the same university—anything that you have in common or anything that you've read.
Maybe there was an article in which they were mentioned, and it was a good article on them. You could use that and throw it in the email so that they can see that you've actually been following them, that you know them well, and that actually, you've been basically sitting down and crafting that email yourself. Some of the things to consider when you are thinking about personalizing the email could be the following:
Names of the companies they invested in

Apparent trends of investment history

Preferred industries of investment

Investment minimum and maximum limits

Average size and valuations

Online preference and preferences

Social media trends and likes
The next thing is to tell a story. You want to leave those investors in a way that you're touching them, you're moving them, and you're inspiring them with whatever you're sharing about your business, especially when you're giving some background as to what you're doing. When you're thinking about the storytelling side of it. Some of the key things to consider are the following:
Point out how the world is and has a certain underlying problem.

Draw attention to the changing environments and conditions in the world and the solution that you're bringing.

Point out a transformation shift that has already taken place in the world and how your company is part of it.
You can also add other things in there where you're telling the story. You can talk about why, in the first place, you got really involved in this business. Like, what was the sequence of events that led you to actually start this business, and why you're so passionate about this business? Then you can talk about the market, why it's growing, why you're right now in Blue Ocean Strategy, why it is the right time in history to execute doing what you're doing.
Then, the how. You can talk about the team that you assembled, some of the accomplishments that you've done, some of those metrics, and close that story with a bang so that they are captivated—also, a story that is relatable to them on the problem or the solution that you're bringing to market given some of the past experiences that investor may have.
From a psychology perspective, you also want to throw a lot of validation in there. You should do some name-dropping, especially if you have people in common. You can go on LinkedIn and see who you share in common with that specific investor. Maybe there are people from the same school that you've attended, that you know, that you have in common, maybe a professor. Maybe it's a colleague from one of your former jobs that also knows that investor. Or, maybe, there's an association that you both are a part of, and there is someone in common there, as well.
It's always nice to throw in some names and last names because that's going to be familiar to that investor. They're going to feel at home when you're sharing some of those names and last names. That's critical, as well, for the social proof component and aspect of it.
Drafting a cold email is not easy. That's the truth. But there are always great templates out there that you can use. But again, you want to personalize those, so that it comes across in a way that is strong and powerful.
So, hit a Like on this video, and then also leave a comment and let me know how you're thinking about sending out emails to investors. Subscribe to the channel so that you don't miss out on all the videos that we're rolling out every week. And if you're raising money, send me an email at [email protected]. I would love to help you out with your fundraising efforts. Thank you so much for watching.
Facebook Comments