How to use LinkedIn to grow your business? Since its launch in 2003, Linkedin has become one of the most popular social media platforms around. Founded by Reid Hoffman, the company started out as a social network for professionals and quickly became one of the most popular sites on the internet.
Today, Linkedin is used by over 500 million users worldwide and is an industry-standard for professional networking online. It's perfect for making connections and finding genuine common interests and building brands. It allows you to interact with important professionals and opportunities.
In this article, we will show you how you can use Linkedin to grow your business.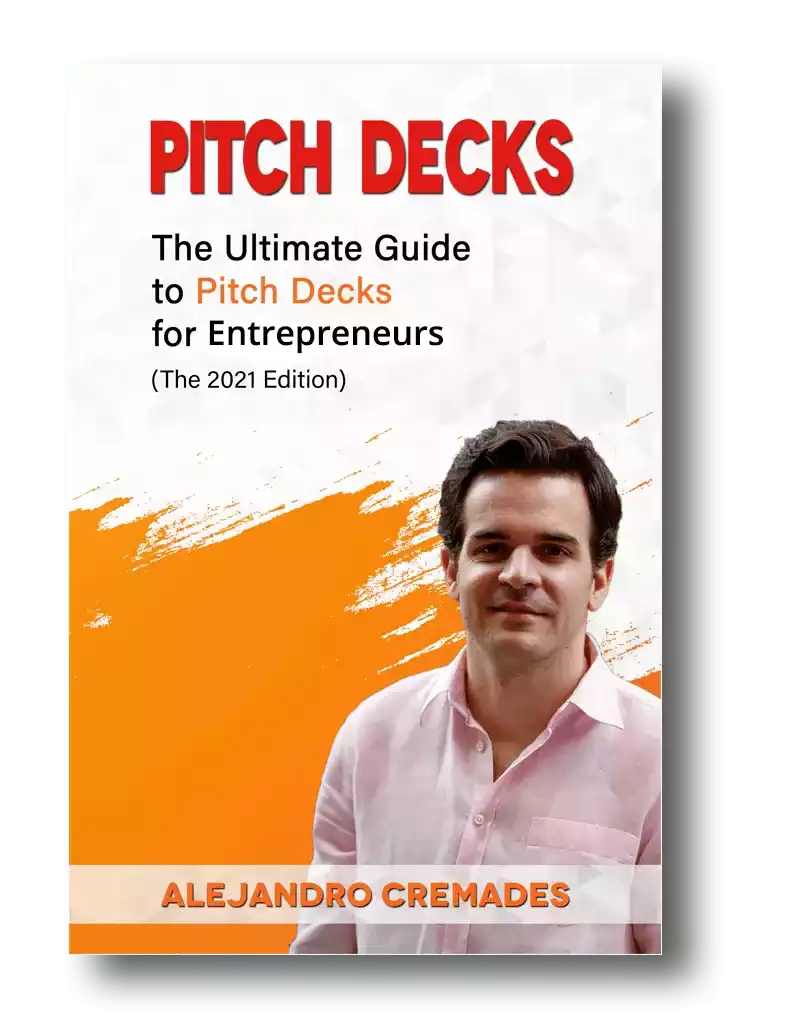 *FREE DOWNLOAD*
The Ultimate Guide To Pitch Decks
Here is the content that we will cover in this post. Let's get started.
Benefits of using Linkedin to Grow your Business
Business people climb the career ladder by mastering their skills, building referable technical knowledge, and finding smart ways to present themselves. The last tool necessary to complete the set is Linkedin.
Whether you are at a startup or a multinational institution, placing yourself on the most famous professional networking site could enhance your stature in the business world and ultimately grow your business.
Some of the benefits of using Linkedin include:
Finding new clients
Get more visibility for your business
Showcase your work
Connect with other professionals in your industry
Network with potential partners
Finding great hires
Steps to using Linkedin to Grow your Business
Create a Company Page
Creating a Company Page is the first step to growing your business on LinkedIn. This is where you can share your brand's story, post about new products or services, and connect with potential customers.
To create a Company Page, go to the top right of any page on LinkedIn and select 'Company Pages'. You'll be prompted to enter some basic information about your business, including:
Add Your Profile Picture – The first thing you need to do is add your profile picture. This will help potential clients feel more comfortable purchasing from you since they'll see that you are real (not just some random company). It will also help them connect with you on a more personal level, which helps build trust between the two of you.
Add Your Profile Information – Add all of your profile information: name, job title, company name, and industry. Make sure it includes keywords that customers might search for when looking for someone like you, for example, if you're a real estate agent, include words like "real estate" and "buyer".
Add Content About Your Businesses Goals & Mission Statement – Add content about what kind of work you do best, and why people should work with/for you instead of someone else out there in their field (this could include testimonials from past customers/clients). That's a great tip on how to use LinkedIn to grow your business.
Grow Your Following
Once your profile is set up, you can start looking for people that are in similar industries as yours or even just people who work at companies that may be interested in what you do. Once you find them, connect with them by adding them as connections.
You can also use Linkedin through groups. If there's a group related to your industry or field of study then join it and start posting content there too.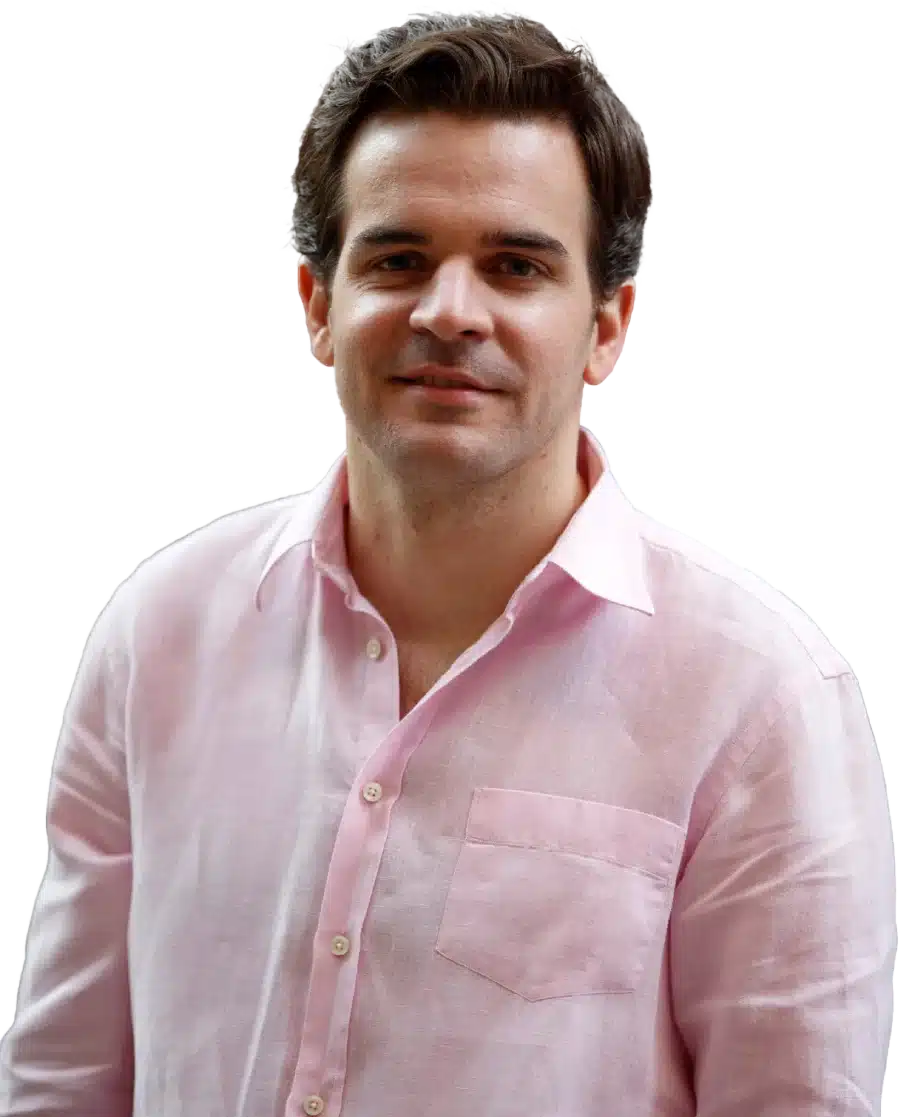 See How I Can Help You With Your Fundraising Efforts
Fundraising Process : get guidance from A to Z.
Materials : our team creates epic pitch decks and financial models
Investor Access : connect with the right investors for your business and close them
Be consistent
Ask for a connection from someone with a high follower count
Share content that appeals to your audience
Use the right hashtags
Be helpful
Follow your competitors
Look at the companies that are following you
Don't be afraid to engage with others
Build Your Reputation
With Linkedin, there are a few ways to build your reputation including:
Posting articles and interesting content on your feed will help people get to know about you and your brand better. You can also write about topics related to your field of expertise so that people can see that you know what you're talking about. This will help them feel more confident in hiring or working with you because they'll know that the advice they get from you is coming from someone who knows what they're doing.
Add a photo album where people can see pictures of projects or events you've worked on. This will give them an idea of what kind of work goes into what you do. It's also a good idea to add some pictures of your team in action.
Make sure that when someone asks for something from you or asks for help or advice you respond quickly. If you're not able to help them right away, let them know when they can expect a response. This will show them that they can trust you as an expert and make them more likely to connect with you again in the future.
Remember that LinkedIn is more than just a place to post your resume and connect with people, it's also a platform where people go to learn about what's going on in the world of business and offer insights into how others are succeeding in their careers. So you see, as an entrepreneur, you must take the time to learn how to use LinkedIn to grow your business.
Share Content Strategically
As mentioned above, you want to make sure that you're sharing content that's relevant to your audience, and that will help them. You can start by looking at their profiles and checking out their posts.
You might also consider posting content that helps your audience members solve problems or answer questions. For example, if someone asks for advice about how to get a job in design, consider sharing an article from LinkedIn Pulse about some of the best strategies for finding jobs in creative design.
If someone shares something that inspires you with their story or accomplishments, share it. This is one way you can show your audience members that they matter and help them feel connected with each other.
LinkedIn is just one of the tools you can use to grow your business quickly. If you would more information on how to get traction for your business, check out this video I have created.
Tips to Share Content Strategically:
Use the right headline. The headline is the most important part of your post. It's what will get people to click on your article, so it needs to be enticing and enticing enough that they'll keep reading.
Share images. You'll want to share at least one image per post, but don't post too many, two or three max.
Include a call to action in every post. A call to action tells readers what you want them to do next. For example, "Click below for more information" or "Visit our website for more information."
If you want your company's content to be seen and shared by as many people as possible, you need to understand the importance of spreading out your posts evenly.
The best way to do this is by using a tool like Buffer. It lets you schedule posts in advance so that they're posted at optimal times throughout the day. This way, you won't have a bunch of posts going up at once, there will always be a few hours between each one so that people can see them before they move on to something else.
Ask for Recommendations
One of the best ways to connect with new people through LinkedIn is by asking for recommendations from your current clients and customers. When you ask for recommendations, not only are you making yourself more visible on the site, but you're also showing off the trustworthiness of your existing client base. This is a great way to generate more leads and attract new clients.
Asking for recommendations doesn't have to be complicated or time-consuming either: just send out a quick email or message asking if someone would be willing to write something up for you.
You can even offer them a few suggestions on what to write about:
What makes me stand out?
What are my best qualities?
What is my biggest strength?
One of the most effective methods to grow your business is through recommendations. They're a quick, easy way for new customers to learn about you and trust you before reaching out.
Linkedin Ads
You can also use LinkedIn Ads to promote your content without paying a lot of money. This is because LinkedIn Ads show up alongside relevant content on their platform.
LinkedIn ads are a great way to generate leads and traffic to your website. They're also a good place to start if you want visibility on the internet. This is why you can use LinkedIn to grow your business. There are three main types of LinkedIn ads: regular ads and sponsored updates and banner ads.
Regular ads – Regular ads let you choose what kind of information you want to show up in your ad—and how much money you want to spend on it. You can show a logo or a picture, include text descriptions of your products or services, and even post links to where people can learn more about what you do.
Sponsored updates – Sponsored updates are similar but slightly more limited; they're posted in the news feed on LinkedIn, so they don't have as much space for text descriptions or images. They also don't let you choose exactly who will see them—instead, they'll appear whenever someone looks at their news feed while logged into LinkedIn (or has clicked over from another website).
Create an Employee Referral Program
If you want to grow your business and find new clients, it's important to get the word out about what you do. One of the best ways to do that is by creating a referral program for your employees.
An employee referral program is a great way to reward employees who refer candidates that become successful hires.
The first step in creating an employee referral program is deciding how much money you want to give away as a reward. Make sure that it's enough so that it attracts attention but not too much that people don't take it seriously.
Make sure you have a clear understanding of what your company does and what the purpose of your employee referral program is. In many cases, companies will use an employee referral program to attract new talent or hire more employees who are already familiar with the company culture and brand.
It's also important to make sure that everyone who participates in your employee referral program understands how it works and what they need to do in order for their referrals to be considered for employment opportunities at your company. This will help ensure that everyone is on board with the idea and excited about participating.
Conclusion
What sets Linkedin apart from other social networks is its professionalism. It's essential that you only post professional updates and information as it will make you appear to be more trustworthy.
It's not as easy as it sounds. Many have fallen into the trap of being too salesy or too pushy on LinkedIn, which can turn off potential clients.
The best way to "play the game" on Linkedin is to stay professional, friendly, and upbeat while remaining true to yourself.
It all comes down to how you use the network, and it all starts with taking the first steps laid out in this article. Build up your business contacts, engage with people and build your brand using the world's professional networking platform. Learning how to use LinkedIn to grow your business can prove invaluable for traction and future success.
You may find interesting as well our free library of business templates. There you will find every single template you will need when building and scaling your business completely for free. See it here.
At some time down the road, you're going to need investments and funding. And, LinkedIn could be a great platform for connecting with potential investors. Keep in mind that in fundraising, storytelling is everything. In this regard for a winning pitch deck to help you here, take a look at the template created by Silicon Valley legend, Peter Thiel (see it here) that I recently covered. Thiel was the first angel investor in Facebook with a $500K check that turned into more than $1 billion in cash.
Remember to unlock the pitch deck template that is being used by founders around the world to raise millions below.
Access The Pitch Deck Template
Your email address is 100% safe from spam!
Facebook Comments