How to use a pitch deck template to raise money for your startup?
Pitch decks are one of the most important pieces of content that you will use in your startup venture.
Pitch deck templates are one of the best tools that you can get your hands on to speed up the process and crush the fundraising mission with a great deck.
So, where do you get a great pitch deck template? How do you pick one? How do you use it?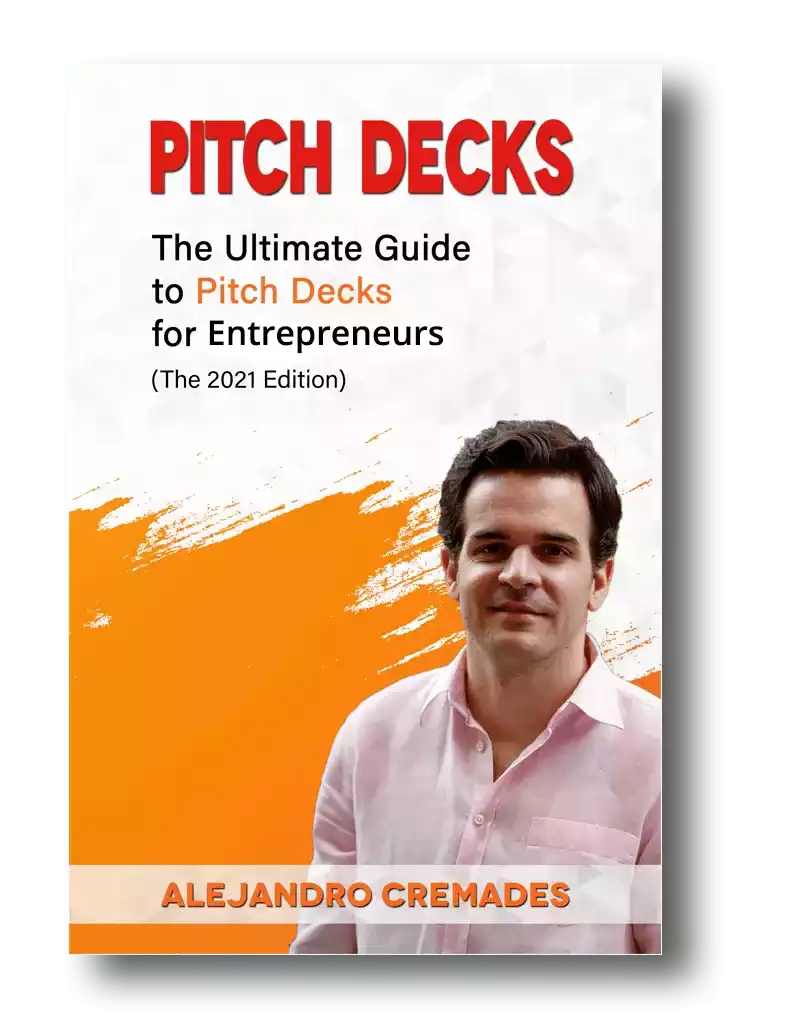 *FREE DOWNLOAD*
The Ultimate Guide To Pitch Decks
Creating Startup Pitch Decks
You may not need a voluminous business plan. You may not have to fill out any bank loan applications. Yet, you absolutely must have a pitch deck.
Although fundraising is perhaps the most obvious reason to create a pitch deck for a startup venture, they have plenty of other uses too.
They can be pivotal in finding partners and cofounders, recruiting top talent, and even for securing vendors and the best advisors.
They are often even the basis of your own planning, vision, getting clarity on your business and achieving focus on the most important tasks, and how you will market your product.
There are several ways to go about building a startup pitch deck. Agencies aren't cheap but can do beautiful work.
Some startups may have world-class designers and copywriters on staff in-house already or as a part of their founding teams.
Others may already know great freelancers in these fields who can produce a fantastic pitch deck together. Some startup founders may even risk the DIY method.
Still, the basis of all of these approaches to creating a pitch deck is beginning with a strong template. And knowing how to use a pitch deck template.
How To Choose A Pitch Deck Template
Where do you start with picking the right pitch deck template for your startup?
It's Simple
A winning pitch deck doesn't have to be complex. In fact, the number one issue with pitch decks and the most common reason that they fail is that they are too busy and complicated.
A successful pitch deck is a clean and simple one.
You can always add your own flair to a template to make it your own. Though starting with a nice clean slate will make it much easier to get the deck right, and get funded.
It's In A Usable Format
The pitch deck template you choose needs to be in a usable format. Something which you can easily edit, add to, and change.
You want to easily, swiftly, and affordably be able to plug in your own info.
Ideally, it will be a format you can easily learn and jump into edit on the fly if you need to make a correction or update or customize it for an investor meeting.
You don't want to have to shell out thousands and wait weeks for simple changes from a design agency every time.
There is no sense in a format that will take weeks or months to learn and that none of your team can figure out how to use.
Going for a template in Microsoft Powerpoint or Google Sheets are the most versatile and obvious choices. They can transfer between each other reasonably well too.
It Is Recommended By Successful Fundraising Advisors
There are more and more templates being produced as everyone wants to try and cash in on the startup boom.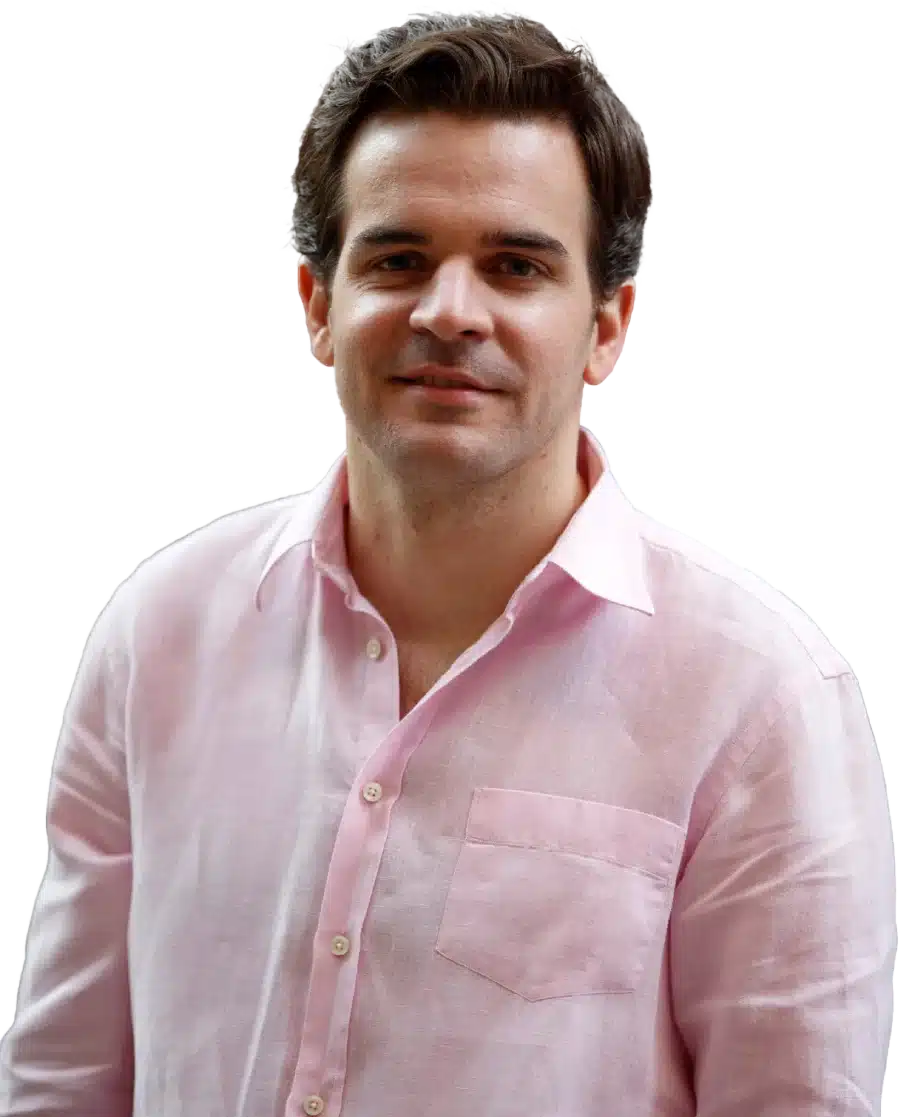 See How I Can Help You With Your Fundraising Efforts
Fundraising Process : get guidance from A to Z.
Materials : our team creates epic pitch decks and financial models
Investor Access : connect with the right investors for your business and close them
Few are proven. Many like to run their own commentary of the old pitch decks of now hyper-successful companies worth billions of dollars.
There can be some great takeaways from them. Yet, investor expectations and demands have also changed a lot over the years.
What one company used for a deck of slides five or 10 years ago may not cut it with any investor today.
Even if that company is not worth a lot and is highly envied.
Look for a pitch deck template that is not only recommended by respected investors in the startup space today but by fundraising consultants and advisors who are active in the ecosystem, and know what is really working right now to get funded by the best investors.
It Has The Right Flow Of Slides
One of the most important parts of creating a pitch deck that actually gets funded is not just having the right slides and data, but having them flow in the right order.
Do not underestimate the importance of this. If you don't have your slides in the right order it just becomes a huge distraction for potential investors.
They get focused on all the things you messed up, instead of them swiping through and ultimately taking action on the next step to fund you.
And, that's the reason why you must learn how to use a pitch deck template.
Keep in mind that in fundraising storytelling is everything. In this regard for a winning pitch deck to help you here, take a look at the template created by Silicon Valley legend, Peter Thiel (see it here) that I recently covered. Thiel was the first angel investor in Facebook with a $500K check that turned into more than $1 billion in cash.
Remember to unlock the pitch deck template that is being used by founders around the world to raise millions below.
Access The Pitch Deck Template
Your email address is 100% safe from spam!
It's Short & Sweet
Your fundraising deck not only needs to be clean and simple but should be short and concise as well.
Going too long with too many slides is one of the deadly sins that sinks startups' fundraising efforts right out of the gate.
As an early-stage startup, it is highly unlikely that you need more than 10 slides in your pitch deck.
Even as a later stage startup progressing through funding rounds, hitting 16 or 20 slides can be on the long side.
Remember, this is all about swiftly carrying viewers through to setting up a meeting or giving you a check, not getting lost in a novel, and learning all of your technological wizardry.
Your raw pitch deck template may not have the exact number of slides you will use, but will be flexible enough for you to add or subtract a few slides to meet your unique needs.
How To Use A Pitch Deck Template
Once you've chosen a pitch deck template, how do you start using it?
Download Your Pitch Deck Template
The first step is to download your template. Then put it into the program that you are going to work on it in.
Most likely this is going to be Google Sheets or Microsoft Powerpoint. Though there are other options like Apple and Canva as well.
Be sure to clearly label the file or folder, and differentiate it from others. Be sure you will also have different lengths of your deck distinguished, and the final versus your initial drafts.
Then invite your colleagues and team members who will be collaborating on creating and editing this document with you. Then you can share comments and track changes.
Your fundraising advisors should also be invited so that they can give you input on the go as they have time, and help you avoid going in the wrong direction.
Use all the help you can get when learning how to use a pitch deck template.
Edit Your Slide Count As Needed
Next, be sure you have the right framework for everyone to be working in.
Take out or add slides as needed so that you have the right slide count for your stage of business and fundraising, and the amount of data you need to provide.
This should typically be somewhere between 10 to 20 slides.
If needed, temporarily name these slides so that everyone on the team knows where their content is going to go, and how much room they have to work with, and what they need to fit it into.
Compile All Of Your Data
Before you write a word or try to put in a single image, gather all of your data.
Get together all of the base data your charts and diagrams will be created on. Have all the big data points you want to convey listed out.
Have Your Text Created
If you are not a ninja copywriter, then you may want to at least hire a freelance writer who knows something about fundraising.
In general, most of your slides are only going to have room for a line or two of text, or maybe up to four bullet points.
That means you really need to nail every single word. It's an art. However you choose to do it, have the text created for all of your slides.
Have Your Images & Graphics Created
Images will need to be optimized for viewing at their highest possible quality, without creating file sizes that are too big and will slow down your presentation, or result in your emails being blocked.
All charts and diagrams to show your data should be created at this time.
If you have a prototype or product already made, then you should have fresh high-quality photography done to show it off in its best possible light.
You'll also want profile headshots of your cofounders and notable advisors taken for your team slide.
Don't forget a great-looking logo.
Pick Your Other Design & Theme Elements
You don't want your design to get too messy and distracting. Be wary of making your file too big.
Though some design features can definitely add some wow factor and keep your pitch deck interesting and engaging.
This may include choosing slide background designs and borders. Be intentional about your color choices.
Fonts should be chosen carefully. Font sizes should be large and consistent throughout your deck. Make sure to understand these basic elements when learning how to use a pitch deck template.
Plug In All Of Your Content
Next start plugging in all of your unique content to your pitch deck template. Start from your cover slide and copy and paste all of your text and images.
Even though you're using a pitch deck template, you should know the basics of how to create a pitch deck. Check out this video I have created explaining the key elements and how to design this presentation.
Add Your Pitch Script
If your slides work, then you'll be getting invited to give your actual pitch. This may be on stage to a group of investors at an angel investment club or startup accelerator demo day.
Or you may be delivering your pitch via video call on Google Meet, or in person at an investor meeting.
Whatever the scenario you need to have your verbal pitch and live presentation down.
When starting out it is smart to have a script to work from. Again, if you are not a pro writer yourself, it can make sense to get some expert help here.
At least until you get it down to being natural and are fine working from bullet point notes.
In your presenter version of your pitch deck template add in your script in the speaker notes section, so that you know exactly what to say with each slide, and don't lose your place.
Practice Your Pitch
Next, start practicing your pitch. Practice presenting. Get smoother with the tech you'll be using to show off your slides, and practice your verbal timing along with your slides.
It should take an investor no more than three minutes to swipe through your slides by themselves.
It should take you no more than 15 to 20 minutes to deliver your full verbal presentation.
Get Feedback & Improve
Practice pitching and sending your deck. Practice with friends and family, your team, and your advisors. Get their feedback, and make tweaks and improvements as needed.
Then repeat the process to perfect it.
Start Sending & Pitching
You can have the best deck in the world, but it isn't going to do you and your mission a dime of good unless you get out there and start to share it.
Starting emailing links to it. Take it around to investors. Get into any competitions and rooms you get to present it live to investors.
Then be sure you save your winning deck to build on and expand for future fundraising rounds. Make sure to get these basic elements right. They're the best guidelines for how to use a pitch deck template.
You may find interesting as well our free library of business templates. There you will find every single template you will need when building and scaling your business completely for free. See it here.
Facebook Comments