How to turn a side hustle into a full-time business? Are you ready to try your hand at the next step?
Turning a side hustle into a full-time business can be a great move. It may be the most rewarding, freeing, and fulfilling move that you ever make.
Though it can also be a transition, and you really want it to go smoothly and as well as you hope, then these are the steps you will want to take.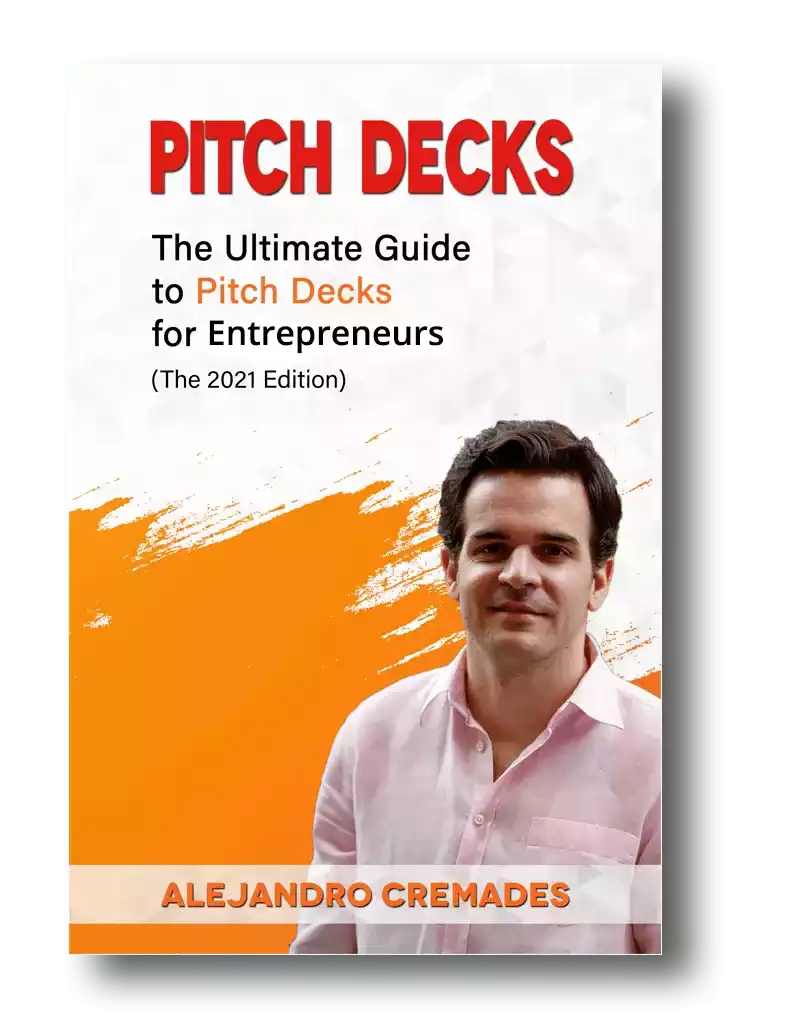 *FREE DOWNLOAD*
The Ultimate Guide To Pitch Decks
Side Hustle Vs. Business
Side hustles are great. Real entrepreneurs always seem to have one going on. Even when they have big hyper-successful businesses going on, they are always working on side projects and the next thing. It's just in their DNA.
Side hustles can make great experiments and tests. Many great companies start out this way, intentionally or not.
A lot more companies probably should start out this way. It is a great method for exploring, proving, and de-risking ventures before going all-in on them.
Though of course, not every side gig, and certainly not every hobby is meant to become a big full-time business.
Here's how to test it out, and if it is right, to make the shift.
Get The Income Up
The hardest part of leaving a job and going in full time as an entrepreneur is often concern over finances.
Part of that is current comfort, and also the certainty of being able to maintain a certain level of lifestyle. Especially when you have a family or others relying on you.
It makes sense to be extra frugal and ensure you have saved up an emergency fund of at least six months of living expenses before making the leap.
This way you can do it comfortably, and still make good, objective decisions, even if it takes months for sales to really take off.
It will feel best when your side hustle is already providing the same income as you were making at your job, and you can make a smooth transition.
Of course, it doesn't always work out like that. Often you'll get to the point when you realize you just have to leap to really make it work.
However, if you can at least get to the point where the revenues and income are predictable and scalable for the time you put in that will give you a lot of confidence, and make the decision much easier.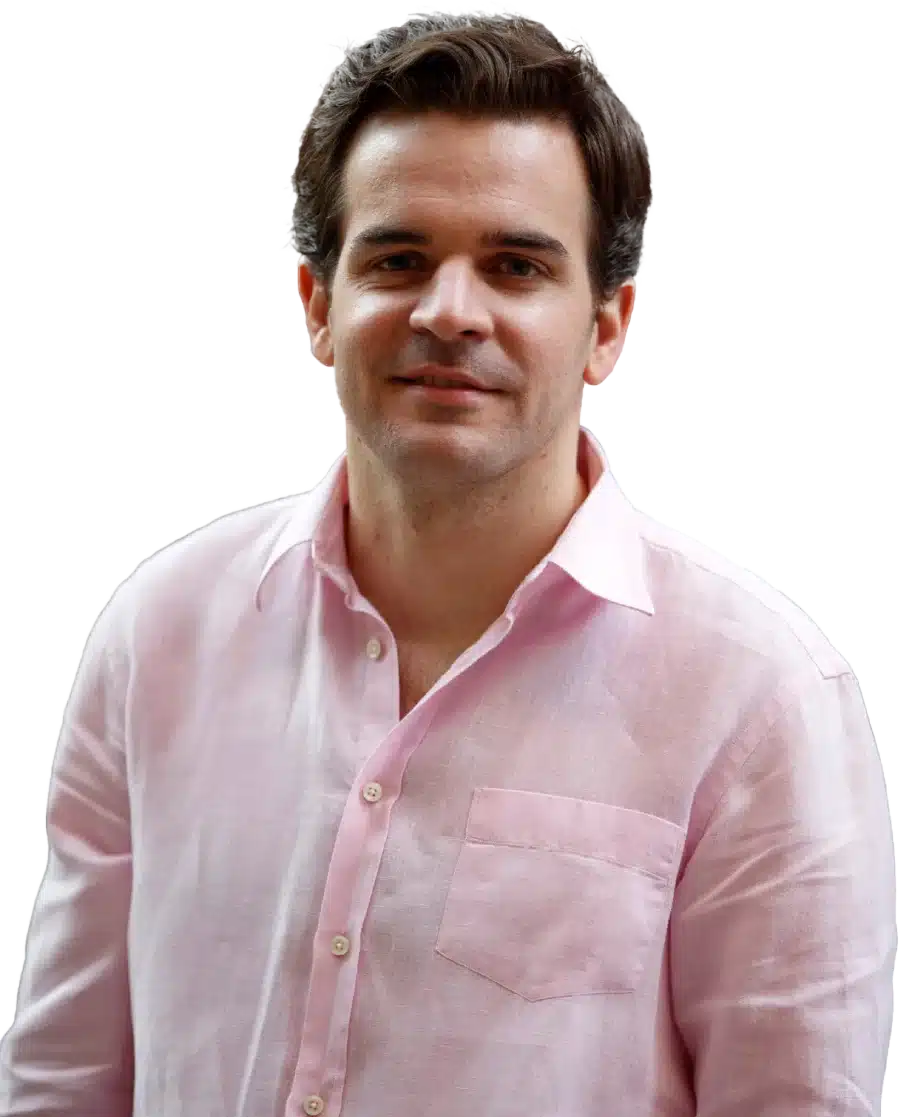 See How I Can Help You With Your Fundraising Efforts
Fundraising Process : get guidance from A to Z.
Materials : our team creates epic pitch decks and financial models
Investor Access : connect with the right investors for your business and close them
For example, if you know you can do this amount in two days a week, and make a certain amount, then you should be able to make 3x that by putting in six days each week. So, take your time learning how to turn a side hustle into a full-time business.
Be Sure That This Is Something You Can Commit To As A Business
Side hustles can often be a lot like hobbies. They are a lot of fun when you are doing them for fun, as something to distract you from your regular grind of a job, and just part-time.
Not all side hustles are going to be as fun and enjoyable if you end up doing them as a full-time job.
Like someone who loves cooking, might find their art loved by their friends and family. So, they try to make a business out of it. It may go well because they are talented.
Though when it becomes a job they have to stick to 100 hours a week, seven days a week, with no vacations, it isn't always so fun anymore.
If it was just for fun, and that is gone, most aren't going to stick with it. They certainly aren't going to want to do any cooking off the clock anymore.
You do need to choose something which you are so passionate about that you will be able to stay committed to it for the next 10 years.
Even though the toughest possible days imaginable, and when it seems crazy to keep going. If you aren't sure, then you probably aren't on the right side hustle to take to a full-time business. Experiment with some more before leaping.
Be Sure The Market Is Really There For This
If this is already a side hustle, then you may already be making some money from it. Yet, there is a night and day difference between a part-time lemonade stand and a real startup with the potential to become a billion-dollar business.
Maybe your goal isn't that big, but the market for this has to be big enough to deliver on what you need and want out of it, plus a healthy amount of cushion.
You don't want to invest all the time, effort, and capital in this to find out it just isn't ever going to be big enough.
So, make sure to do your research. How big is this market really? What is a reasonable amount of market share to aspire to?
How fast can you get to enough of this pie to be able to sustain your business? Factors like these should be on top of your list when you're figuring out how to turn a side hustle into a full-time business.
Register It As A Business
If you want all of the benefits of this being a real business, then you have to be prepared for it. You need to start treating it like one and operating it like one today.
The first step is to register and incorporate this as a business. You can do this yourself online, or better, get legal help to structure it best.
Other parts of this include getting a business address and business email. If you want to be taken seriously as a professional, then present yourself like one.
It also makes sense to set up payment processing and business bank accounts. You want clean records, to be able to accept money, both from sales and investors.
Keep in mind that in fundraising storytelling is everything. In this regard for a winning pitch deck to help you here, take a look at the template created by Silicon Valley legend, Peter Thiel (see it here) that I recently covered. Thiel was the first angel investor in Facebook with a $500K check that turned into more than $1 billion in cash.
Remember to unlock the pitch deck template that is being used by founders around the world to raise millions below.
Access The Pitch Deck Template
Your email address is 100% safe from spam!
Line Up All Of The Professionals You Need
You can't do everything yourself. Not if you want this to become a real business and one that can grow big. There may be many roles you can start off trying to do yourself.
Though the faster you shed those tasks and delegate them out, the sooner you can focus more on your strengths and the big picture, and speed up growth.
Aside from regular daily operational tasks, there are also specialist roles that you will really benefit from having outside professionals handle. Like legal, accounting, and taxes.
The sooner you can get a strong law firm, CPA, and business coach in your corner the better.
Prove Your Concept Works
The sooner that you can prove your concept works for yourself, the sooner you'll have the confidence in transitioning this to a full-time business and saying goodbye to your old day job.
The sooner that you can prove that there is demand and that people will really pay for your product, and the business model works, the sooner you can hire others, and the easier it will be to raise capital to fuel your growth.
Start Hiring Your Team
The potential this gig has to become a bigger stand-alone business largely relies on the quality of your team, and often is directly tied to the size of your team.
The faster you can hire world-class talent to help, the faster your business can grow and you can elevate its potential. When learning how to turn a side hustle into a full-time business, your first priority should be putting together a great team.
Create Systems & Processes
A real business runs on organized systems and processes. This makes success replicable and scalable.
Automate everything you can to speed things up, make it more predictable and create a consistent model and experience. This will also minimize your hiring needs.
Then have established processes so that you can quickly delegate to new incoming team members and have them in motion, and provide that consistent service as quickly as possible.
Map Out Your Business Plan
What does this look like as a real business? What are the goals? What people, tools and other resources will it need?
Write it out, and then follow the plan.
Raise Money
To go big, and make the leap, and quickly ensure this business can replace your old earned income, it may help to raise more capital.
This can come in the form of debt financing or equity capital.
Research these different funding options. Create a pitch deck and other fundraising materials. If you land that funding upfront, it will make the switch much easier, and can greatly de-risk the shift for you.
Expand Your Network
You are probably already a master of your industry. Yet, there still may be a lot to learn about the business side, and especially business growth.
Look to learn from people that have already done it, and can help you avoid the mistakes and more quickly make the right moves, and most efficiently get the best results.
Expand your network with these people. This may include business advisors, investors, fundraising consultants, and other entrepreneurs and business owners.
Make A Timeline For Making The Leap
Give yourself a deadline. That will make you take the necessary actions to really turn this into a viable business.
Set a hard timeline. Create a countdown clock for it. Have a to-do list to get done before that date. Stay focused. Don't let yourself make any excuses.
Setting a timeline for making things happen is one of the key essentials of learning how to turn a side hustle into a full-time business.
Take A Trial Run
Why not test out working on this full-time as a business for a couple of weeks before going all-in?
This will give you the best taste of what it is really like, how much you love it, and the tweaks you may need to make.
Ask your boss for a vacation or personal time off. It may be paid or unpaid. Use that time to really try this.
Prepare Your Launch
Get ahead of your countdown date and be ready to make a big splash out of the gate with a well-thought-out launch campaign.
Prepare your marketing materials, messages, and PR well in advance. Start building the excitement and expectations now. Then you can hit the ground running hard when you do go full time.
Even as you're working out how to convert a side hustle into a full-time business, gather detailed information about the proven habits of successful entrepreneurs. For starters, check out this video I have put together.
Get Mentally Prepared
As inspiring and magnetic as it can be to become an entrepreneur and business owner, there will be challenges. In fact, the challenges will be non-stop.
It's going to be okay. Just make sure that you enjoy that. Se the big long-term vision and determination to have the grit to make it through. Be flexible on the small things, and give yourself a break when you need it.
Real entrepreneurs thrive on challenges and problem-solving opportunities. If you don't, then perhaps entrepreneurship isn't for you.
Give Your Notice At Your Day Job
Commit to turning your side hustle into a full-time business by resigning from your job.
You may make this a hard break and quit, and express your opinions about your old company and boss. That way you'll have no choice but to do your own business.
Though it can also be more comfortable and better in the long run not to burn the bridges. Then you have that safety net of going back if you change your mind.
Or your boss and ex-coworkers might become your customers or even investors in your new business. Or maybe they'll want to come work for you instead.
Summary
Becoming a business owner can be one of the greatest and most freeing moves you can ever make.
However, before you leap from side hustle to full-time business owner, make sure you check out this list and steps for making the most of the transition for the best results. Do your research and get practical information on how to turn a side hustle into a full-time business.
You may find interesting as well our free library of business templates. There you will find every single template you will need when building and scaling your business completely for free. See it here.
Facebook Comments