How to transition employees when selling your business?
Have you recently thought about selling your business? Perhaps you are in the process of looking for interested acquirers?
While you might be eager to finalize the deal, there are some things you have to think about before signing on the dotted line.
One of your priorities during this time should be your employees.
Ensuring that they are looked after and can move forward with their careers should be the main priority.
In this article, we take a look at how to transition employees when selling your business.
Including things such as when to tell your workers about the possible acquisition, protecting their interests, and other best practices.
Remember that mastering the storytelling side and how you are positioning your business is critical when it comes to engaging and speeding up the process. This is done via your acquisition memorandum. This is super important to reach a successful acquisition. For a winning acquisition, memorandum template take a look at the one I recently covered (see it here) or unlock the acquisition memorandum template directly below.
Access The Acquisition Memorandum Template
Your email address is 100% safe from spam!
Without further ado, let's jump in.
Here is the content that we will cover in this post. Let's get started.
Identifying The Right Buyer
The process of making decisions that are right for your employees can start long before the business is sold.
Finding a buyer that is best suited to the company could be a great first step and could give employees confidence moving forward.
For example, you could look for investors that have successfully purchased businesses in the past. Or those that have a high reputation within their chosen niche.
Telling the potential buyer about your workforce is another strategy you could look to implement early.
If your employees are one of the key selling points of your business, the new buyer is more likely to stick with them.
Perhaps your customer service is second to none, or your workers are specialists within the manufacturing process.
Whatever the case might be, make sure the buyer knows.
In addition to simply praising the workforce, you could look to implement clauses within the buyers' contract in order to protect your employees.
Regardless of the situation, this is certainly worth a discussion.
Telling Your Employees That You're Selling The Business
Another consideration that is likely to enter your mind during the selling process, is exactly when to tell your employees about a possible acquisition.
You need your workforce to stay motivated during this period of time, as daily operations must continue as normal.
With that being said, when should you delay the announcement?
When To Tell Them
To put it simply, most experts recommend telling your employees as soon as possible.
Especially with a very small business which you are going to publicly advertise for sale. Such as through a business broker.
The worst possible scenario in this instance would be for a member of your team to spot one of these ads on their own before they are notified.
If this happens, it will likely cause confusion and anxiety as the news spreads.
Employees can feel betrayed and lied to, while also beginning the search for a job elsewhere.
This can lower morale which in turn will see the performance of your business dip, making it harder to sell your business.
It's a combination of these reasons that make announcing the news as soon as possible a favorable idea.
Others don't tell their team members until after the transaction is completed.
This is possible if due diligence doesn't include them talking with your staff and pre-negotiating new employee contracts. And it won't be publicly announced until it is closed.
Choosing the opportune moment is an integral part of how to transition employees when selling your business.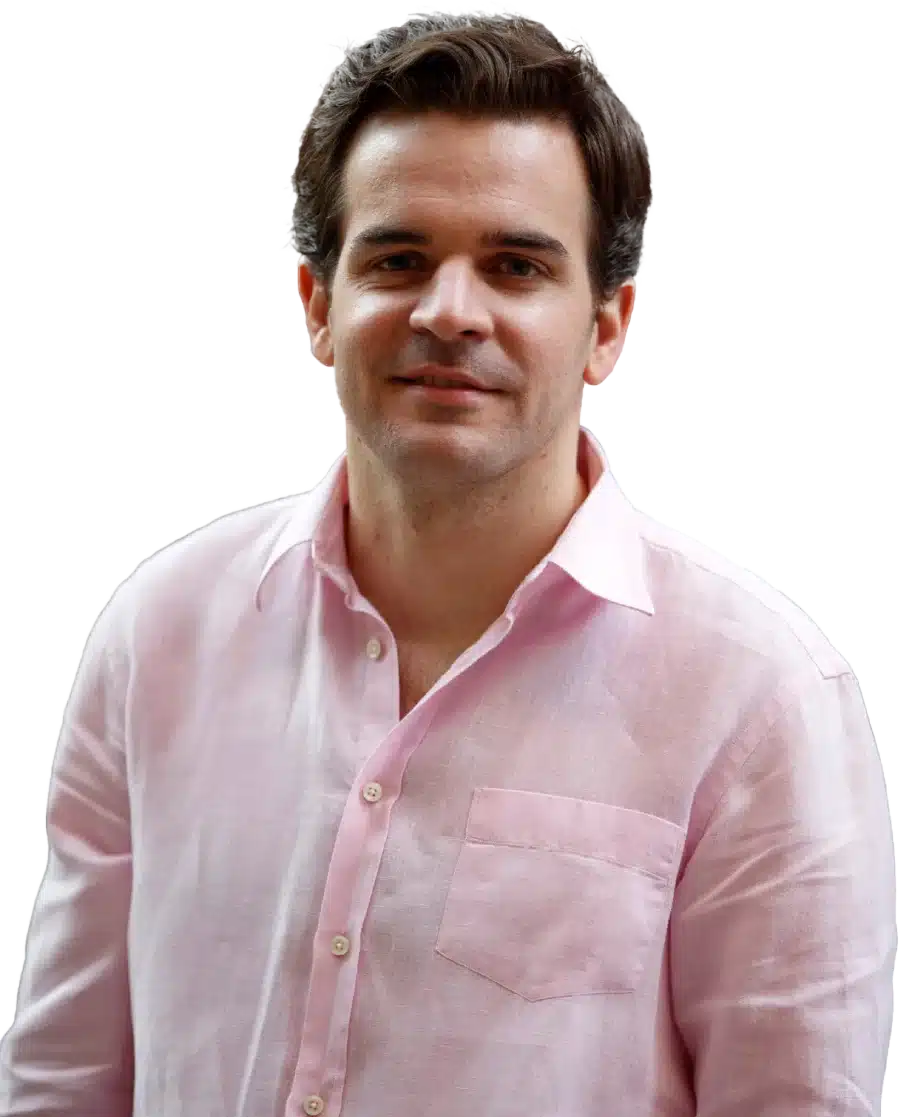 See How I Can Help You With Your Fundraising Efforts
Fundraising Process : get guidance from A to Z.
Materials : our team creates epic pitch decks and financial models
Investor Access : connect with the right investors for your business and close them
How To Tell Your Workforce
How you inform your workers about selling depends on how you meet with each of them.
Almost any option is viable, but avoid doing it over email if possible. Unless that is your normal method of communication.
If your employees work remotely, sometimes this is the only solution, but a phone call can prove to be more meaningful.
Over the phone is considered to be the easiest way to do this.
It opens the floor for any questions or concerns to be addressed immediately, without anxiety looming over the affected individuals.
If you meet with your employees regularly, telling them in person could be the best way to tackle the situation.
This could be during a weekly briefing, or by scheduling one on one appointments to talk to each personally.
Opting for a group meeting could be effective, but in this instance, it's recommended to always start with the news of selling.
Bringing it up at the end can almost make it seem like you consider it to only be a minor issue.
Whichever way you opt to do it, allowing questions from employees and answering them truthfully is very important.
What You Should Let Them Know
The simple way to tackle concerns from your employees is to be completely transparent.
Telling them as much information as possible will settle their nerves and give them confidence in the future.
Most employees will learn the truth over time. This may be through rumors or things they see concerning the acquisition.
This level of honesty will keep your reputation intact.
Of course, there are various things that you can't share with employees immediately.
An example of this would be details about the acquirer and price, as this should only be unveiled once the deal is finalized.
Other sensitive information can be shared at your discretion, but keep in mind that not everything should be made public.
Some of it may never be made public.
Keep The Immediate Future Consistent
Another method that you could look to utilize for calming nerves, is to keep the immediate future consistent, at least up to the date of the acquisition.
Try to avoid tampering with operations however possible, keeping each worker in their daily routines.
Some may be willing to work more during this period to get ahead of any weeks without a job.
They can become overloaded, leading them to become drained while lowering their performance as a result.
Say, the buyer comes in and sees a certain worker struggling with tasks, or taking lengthy amounts of time to complete each assignment. Then, they may consider looking for a replacement.
Adversely, some business owners lower the hours of employees, but this can be incredibly damaging to the business.
If a worker receives fewer hours, they can become scared about the future and start looking for other jobs.
With all key workers leaving the business to continue their careers elsewhere, the company will be left in a sorry state.
Avoid this situation by figuring out how to transition employees when selling your business.
Whether you're raising funding for the business or prepping the venture for an acquisition. You should know how to position the team in your pitch deck.
Make sure the buyers are well aware of the role each employee plays for the continued success of the business. Check out this video I have created explaining how to get that done.
How To Help Them Moving Forward
Besides everything we have already covered, there are a variety of ways you can help your employees move forward.
Again, ensuring honesty and transparency can do wonders for your reputation.
While this might seem inconsequential right now, it can create new opportunities for your career, in addition to being the morally right thing to do.
Paying Out Dividends For The Sale
Before talking about this method, it's important to note that it is not required by any means. Unless already in your contracts.
This is only for those looking to go above and beyond to cater for their workforce.
Some owners will set aside a percentage of the funds generated from the sale and distribute it to employees.
This can either be in the form of an even cut (everyone gets the same amount).
Or disbursed in ratio to the number of hours or position the employee holds, in relation to their tenure or salary and role.
If you do opt for this, try to ensure that the capital is shared as fairly as possible.
Also, making sure that the employees know about this bonus early could be key to retention and motivation.
They will all likely know that this is a sign of gratitude, something that you were not obliged to do.
Furthermore, the financial boost will also settle their nerves and help promote peace of mind.
Make Time When Possible
Being available for your employees to talk with you, one on one, could be a simple way of helping them through the transition.
Setting aside a few minutes of your day for a personal conversation with each might be the only thing your employees require.
This will demonstrate that you care about them individually, not just for their working abilities.
Preparing answers for expected questions might also be a good thing to do.
Things such as their working hours, a continuation of contract, and information about the new owner (if the buyer is certain) are all likely concerns.
Understandably, some business owners will be incredibly busy during this time. And that means you may not have enough time to dedicate to singular meetings with employees.
There are two ways around this. First, you could schedule a group meeting.
This is good because an appearance from the owner of a business is always appreciated.
It shows your concerns and that you've made an effort to minimize potential issues.
The second option is to have your human resources department take care of each employee.
Make their presence known and stress that they are available whenever it is needed.
You will have to make sure to inform the HR staff about the acquisition, in as much detail as possible.
All information can then be relayed to employees.
This still gives the 'personal touch' to your workforce but frees up some more of your time to focus on the acquisition process.
Staying on top of these nuances will help you figure out how to transition employees when selling your business.
Provide Your Employees With The Relevant Documentation
This can be a carefully crafted letter of recommendation for a future employer.
Besides being greatly appreciated, it can help your employees take the next step in their careers.
Many people think that these gestures will only aid those looking to switch their job, but it can actually help them decide to stay with you.
It will show them that they are valued and that their hard work has not gone unnoticed.
Besides that, you should also ensure that all of the legal documentation is in place.
This can include changes to the employees' contracts, the number of monthly service hours, or changes to salaries.
Getting all of this sorted as soon as possible will help the acquisition process to flow (as well as make sure that everything is done legally).
Support Their Decisions
This is perhaps one of the most overlooked methods that can be implemented when helping employees transition.
Of course, you want staff to stick with the company, as this will aid the acquirer.
However, this is not always the case. Some will get overwhelmed by the stress caused by the changes, which can see them accepting a job elsewhere.
Often, the best way to deal with this scenario is to be as supportive as possible.
Giving them the green light to move on, helping them transition this way can be beneficial for everyone.
This can create two situations. The first is that the employee will realize that they are valued within your business and will stay as a result.
Option number 2 is that the employee moves on to another job role.
Some employees will not contact you head-on with the prospect of moving. They may simply want advice on their future.
If you or a member of HR can provide them with useful information, it will reduce the headache for them.
At the same time, also potentially persuade them to stick with the business.
Obviously, you have to be careful with the advice you give. Try to see things from their perspective.
If possible, without pushing them to remain in place.
Transitioning Your Employees When Selling Your Business
That wraps up this article on how to transition employees when selling your business.
There's a strong possibility that some staff members will leave upon hearing the news.
Sadly, this can't be avoided entirely, but you can manage it in the best possible way by following the steps in this article.
Supporting everyone individually throughout the process can minimize the chances of employees leaving.
Further, you'll help ensure that their future remains bright, and also protect your reputation.
Those that go above and beyond for staff members can certainly stand out from the crowd. They are likely to want to join you on your next venture too.
You may find interesting as well our free library of business templates. There you will find every single template you will need when building and scaling your business completely for free. See it here.
Facebook Comments