How to think about startup salaries? Hiring well and getting the compensation right is one of the areas in which many startup founders have the least experience, and often struggle with.
So, as an entrepreneur embracing launching your own startup, or needing to grow one and take it to the next level, what's the best way to think about startup salaries?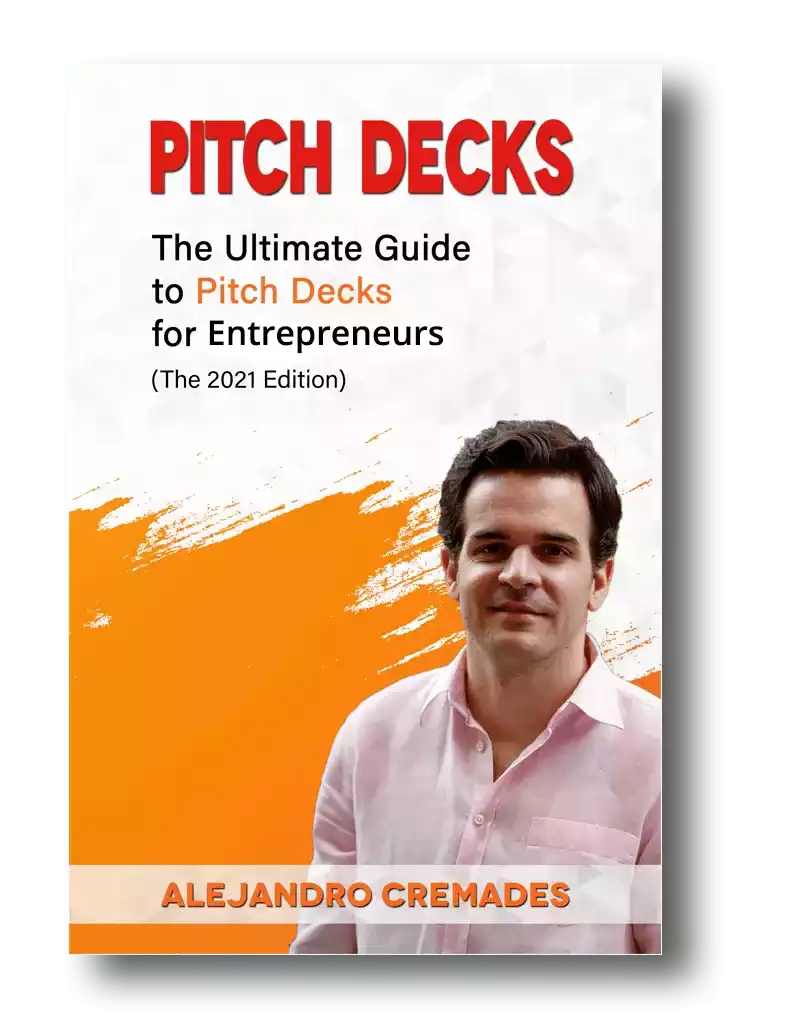 *FREE DOWNLOAD*
The Ultimate Guide To Pitch Decks
What's Most Important?
Before getting too deep into the details and options for startup salaries, it is probably wisest to remember the most important elements of startup hiring and team building. Then maintain these guiding thoughts as a compass as you make your smaller decisions.
The Best Team Is The One That Wins
The number one factor in startups to remember when it comes to team building is that the startup with the best team that will win.
It is the best team that will make the most progress toward this vision, be able to build things that work, will cover all the skills needed to build a real business, and will get funded by the best investors.
Of course, this also means the team that works best together. Not just a few individual rockstars that don't know how to work toward the same vision. This means you may also need to consider alignment with values, and the cost of not hiring in line with your values.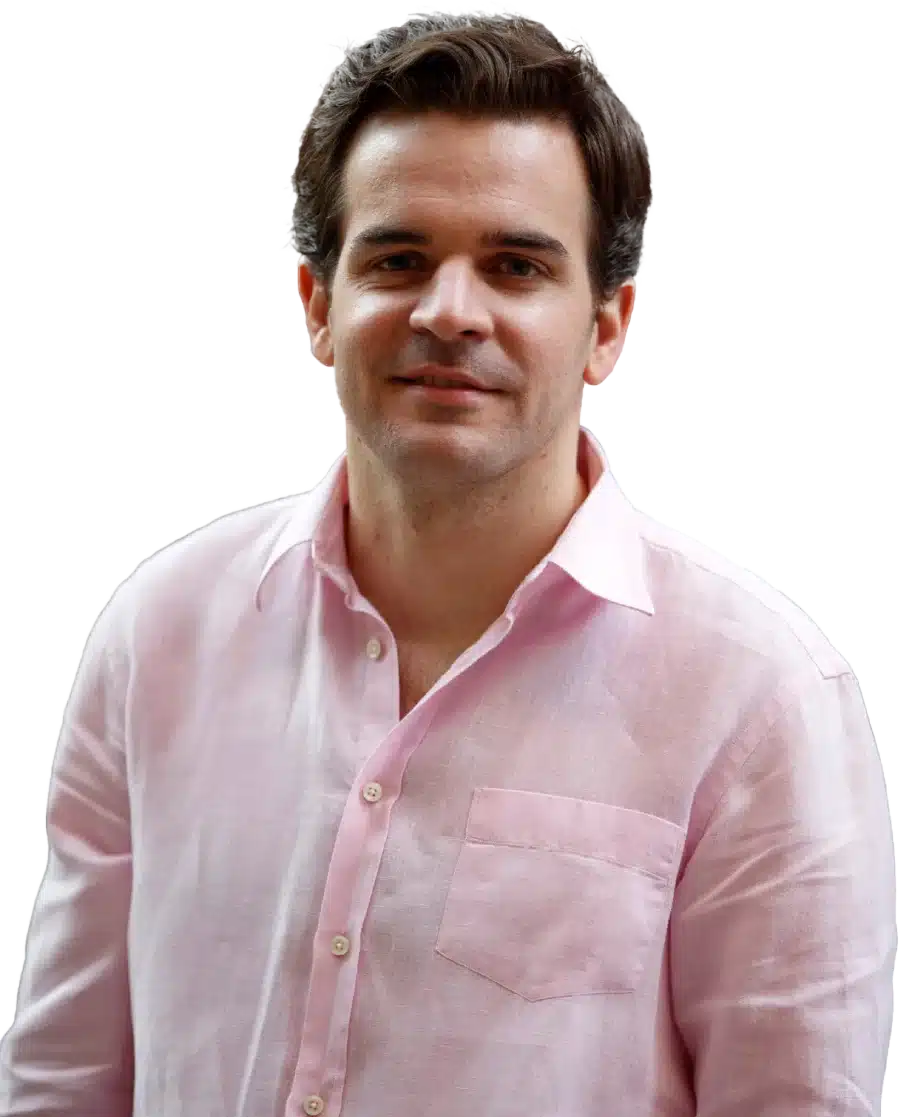 See How I Can Help You With Your Fundraising Efforts
Fundraising Process : get guidance from A to Z.
Materials : our team creates epic pitch decks and financial models
Investor Access : connect with the right investors for your business and close them
Being Able To Sustain Your Business
It has often been said by some of the most experienced and successful repeat founders that your number one job as a founding CEO is not just to assemble the team, but to ensure your company doesn't run out of money.
So, ensuring that you can afford to keep on going, and are able to sustain the business should be a serious consideration when contemplating hiring and startup salaries.
Entrepreneurs should keep in mind that planning for competitive salaries ensures that they can hire the best talent out there. The team you put together can influence the funding you can raise. If you need more information about what investors look for in founding teams when considering your pitch, check out this video I have created.
Factors To Consider When It Comes To Startup Salaries
There are a variety of factors and structures to consider when it comes to startup salaries. Here are some of those that can help you think it through, and find the right balance to take you through to success.
Revenue Per Employee
Revenue per employee is a key startup metric. It says a lot about the health and success of a company. It can directly speak a lot to your profitability.
So, one way to think about startup salaries is in terms of how much value and real cash they will bring in. Especially in relation to the amount being invested in them. What's the direct return on investment?
Remember that time is a factor here too. This return is in relation to when and how fast they'll deliver that value.
So, should you start with more developers to build out the full product? Or sales and marketing, or fundraising help that can bring in cash and revenues right away?
Should You Pay Yourself Or Not?
One big question for startup founders is if they should pay themselves a salary or not.
It can be ideal if you can launch with a year or more of money to sustain your living costs without having to take money out of the business.
Or to raise enough of a pre-seed round to get you through to making money, without having to make rash short-term decisions that will cripple the future of the business and its value. Or if you can begin making money before you even leap in full-time.
If you'll be raising outside capital or financing, then you also have to consider how your investors and lenders will see this.
Will they really want to give you money just to pay your living expenses, rather than investing in the company, adding value, and multiplying it?
Should You Bring In Cofounders Versus Employees?
Is it better to cover the skills and labor needs you have by bringing in cofounders, or more of them, or hiring employees or contractors?
If you can find cofounders like you who are willing and able to go a year or more without taking a salary, that may be an ideal scenario.
Or, even better, can you bring in cofounders who can also bring in their own share of capital to fund the business and finance your first year or two of operations?
Hiring Top Down Vs. Bottom Up
Should you hire from the top down, or from the bottom up?
Often, small business owners will default to hiring from the bottom up. They'll start by delegating out the small, repetitive, time-consuming tasks. In turn, they take a very hands-on, active, and intensive management approach. They'll begin hiring out for admin items, and low level responsibilities.
It is smart to shed everything from the most important and highest-value to-dos from your schedule. In fact, it is essential if you will hit your potential and run a competitive, hyper-growth startup.
However, many experienced entrepreneurs will tell you that they have learned that a top-down hiring approach is best.
They start by hiring their executives and department heads. Which immediately takes a lot more off their plates, and brings in high-level talent.
Then entrusting them to handle filling out their own teams. Rather than you working backward through it.
Sign On Bonuses & Relocation Expenses
Most new startups don't have a lot of resources to pay large and the most competitive salaries. It's not just the salary to keep in mind either.
You may find that your competitors are also providing additional compensation in the form of big sign-on bonuses, relocation help, and more.
Some of this may be necessary to remain competitive if you hope to bring team members to work in your physical location.
Especially in a tough real estate market when they may not be able to sell previous homes, and mortgages are hard to come by.
Meaning you may have to cover two mortgages, a gap in selling their old home for less than they paid for it, moving costs, and a substantial amount for new housing.
Fortunately, a lot of that is not applicable today when you are being an all-remote workforce and distributed team. Which is proving to be the essential way to go for a resilient company that is competitive.
Company & Workplace Perks
As above, much of the frivolity around workplace perks is no longer applicable, with remote work being the number one way to go.
Put yourself in the shoes of your workers. Especially those that you are trying to lure to come over to you for less pay than they could get elsewhere.
Would you want more free stuff in the office, or just more money that you could choose to spend how you like, when you like, or save and invest it?
If you do have the extra budget, then consider this capital may be better used to expand employee option pools, or for funding regular company offsite events and team-building getaways. Something that will actually make your team work better together and be more productive.
Salaries Versus Equity
It is quite common for startups to give their key and early employees equity in addition to a regular paycheck.
This often extends to advisors and fractional department heads, and contractors as well. In addition to the equity, you will give to investors.
Things to keep in mind here include how you should balance this cash and equity to both keep them motivated and performing at their peak, as well to keep them fed and able to afford to keep working for you and able to focus on their job, not making their mortgage payment this month.
You also need to watch your total options and keep in mind any option pools future investors may want to create before they close on funding you.
It is also very wise to consider how you will stagger the vesting of these options, stocks, or RSUs. Providing the hope of value and liquidity in a reasonable amount of time to be tangible, while not crippling your business, or burdening it with shareholders that are not adding value.
Salaries As A Retention Tool
Equity can be a retention tool. Though if it doesn't feel real or tangible enough, it may not be as powerful as you hope.
A strong regular paycheck can be one of the best retention tools and loyalty programs you have. If you pay well and pay on time, most people are not going to want to walk away from that.
Missional Hiring
You may not be able to pay the highest salary in your industry or give all the glittery office perks and company vehicles others do. Though you can give something even more valuable (providing you also give them a reasonable salary).
That is the ability to be a part of something much bigger than themselves. A mission, a vision, and the ability to have an impact and live their purpose. Just keep in mind that this takes constant effort and repetition, and great storytelling.
Yet another facet where you're going to need excellent storytelling skills is when fundraising. In this regard, for a winning pitch deck to help you here, take a look at the template created by Silicon Valley legend, Peter Thiel (see it here) that I recently covered. Thiel was the first angel investor in Facebook with a $500K check that turned into more than $1 billion in cash.
Remember to unlock the pitch deck template that is being used by founders around the world to raise millions below.
Access The Pitch Deck Template
Your email address is 100% safe from spam!
Strategizing Your Hiring
There are three main parts to the hiring strategy for a new startup.
1. Who Will You Hire First/Next?
Who do you need to hire next? Is it a CMO, personal assistant, or developer?
2. What Will Be Attractive Enough For Them To Join You?
Put yourself in their shoes. What will be attractive enough to someone of their caliber to join you? Not just in terms of compensation, but in the recruiting process as well.
3. How Long Will You Keep Them Before You Need To Switch Them Out
Fast-growth startups are constantly hitting new stages. With whole new sets of needs. They often outgrow their team members, and even founders and CEOs. Understand how long this engagement is likely to last, and factor that into your compensation offering too.
Where To Find Them
There can seem like lots of talent should be available in tougher economic times when others are making layoffs and have hiring freezes in place.
However, the best and most desirable talents will still be very busy and well-paid.
So, outside of using very expensive recruiters, how else can you secure the talent you need?
Have your department heads find their own recruits
Obtain referrals from advisors and investors; your current team
Outsourcing: look for those with the longest positive track record and proactively invite them to your roles versus posting gigs and hoping they'll see and bid on it
Summary
There can be a lot involved when it comes to how to think about startup salaries. There can be many fine details to play with, consider, and test.
However, don't let this distract you from what's really important. That is being able to sustain your business, and that the best team will be the one that wins. These two factors will make all of your other choices much easier.
So, who will you hire next? What will you offer them?
You may find interesting as well our free library of business templates. There you will find every single template you will need when building and scaling your business completely for free. See it here.
Facebook Comments