Why is it critical to know how to test your business idea? Did you know that 21.5% of businesses fail within the first year?
The number one reason is often that the market doesn't need or want the product or service.
This is why it is essential to test your business idea before putting all your money and energy into it.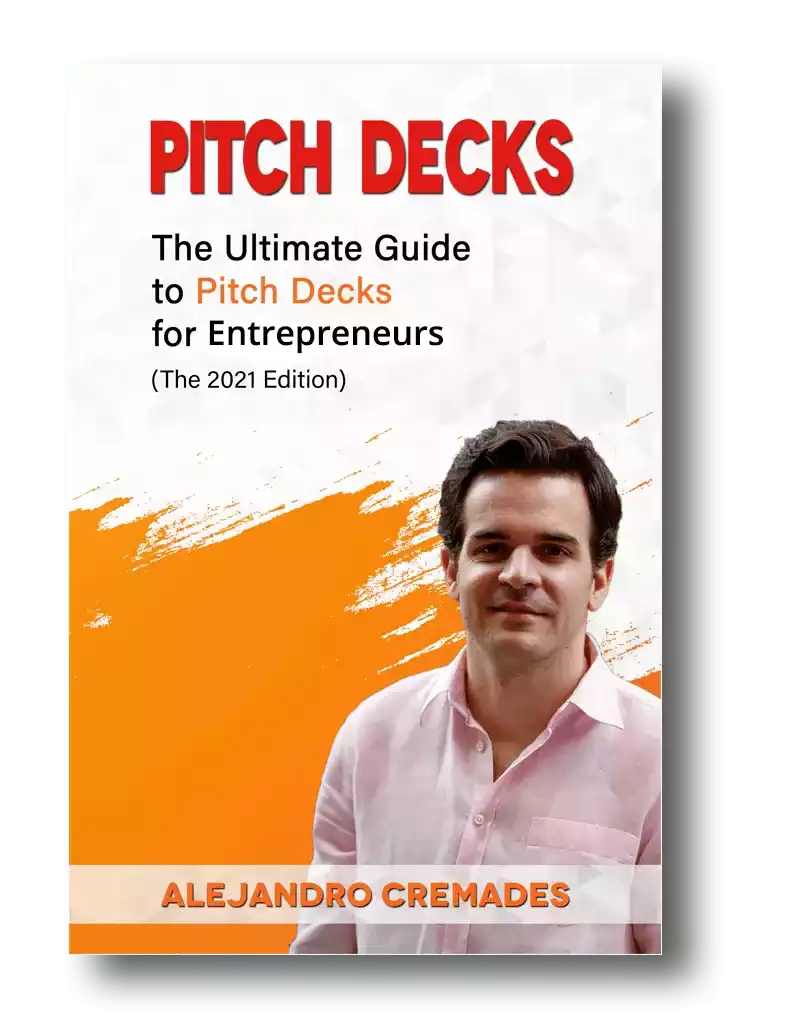 *FREE DOWNLOAD*
The Ultimate Guide To Pitch Decks
When starting a business, there are no guarantees that it will be successful, but you can take steps to ensure it stands the best chance in the market.
Some of the world's most successful businesses had gained a following before launch and tested their idea.
Before jumping into a business, there are a few questions you should answer confidently:
How strong is the market demand? You need to establish whether there is proof that there is a healthy market for your idea.
Why do you want to start this business? Your business will be something you are committed to for years to come.
What are your goals? Ensure you have a list of short-term and long-term goals and plan accordingly.
Who is your target audience? When you know your target audience, you will understand how to market your business to the specified audience.
Are people willing to pay for your service or product? It doesn't matter if people like your product or service; it's about whether they will buy it.
Can your business grow? Ask yourself whether you can evolve and reach different markets, such as targeting millennials and targeting Gen Z.
What it Means to Test Your Business Idea
Deciding on your business idea and forming a good plan is one of the most complex things for entrepreneurs.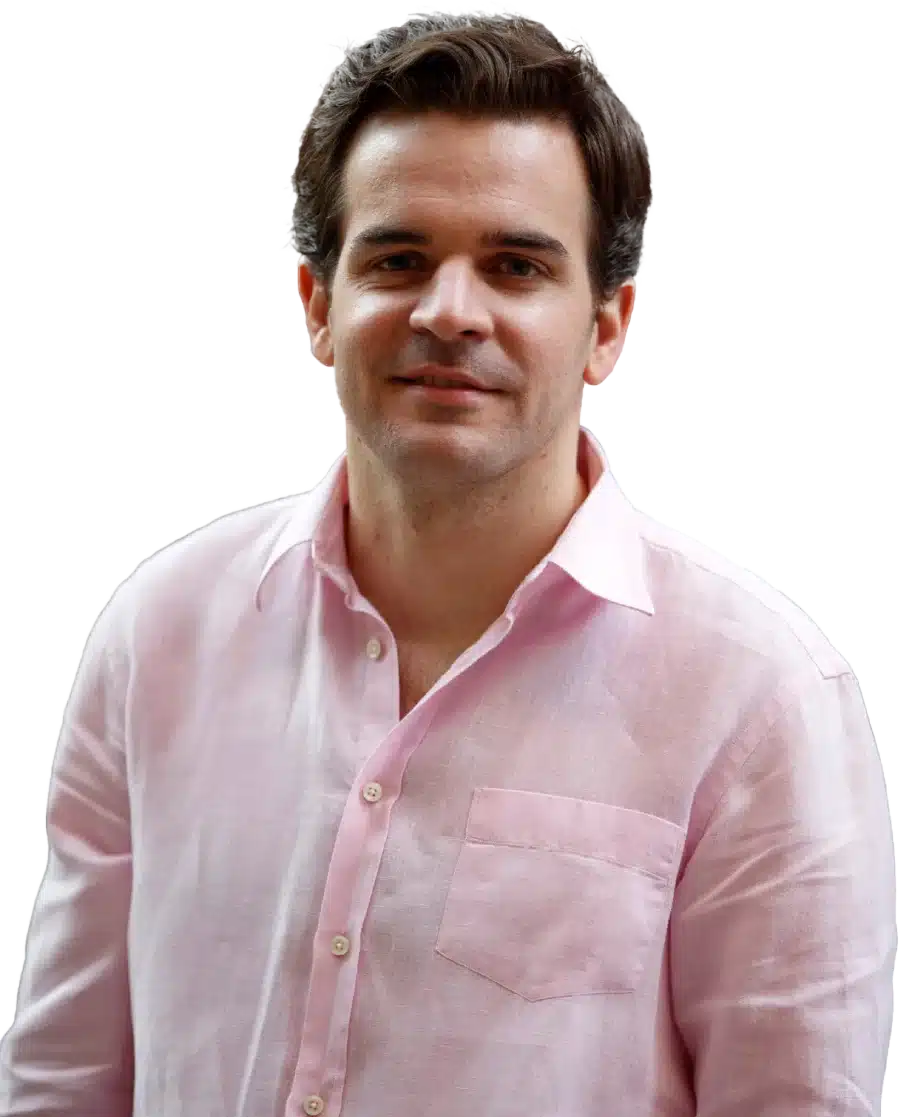 See How I Can Help You With Your Fundraising Efforts
Fundraising Process : get guidance from A to Z.
Materials : our team creates epic pitch decks and financial models
Investor Access : connect with the right investors for your business and close them
Testing your business idea means finding out if there is a need for your product or service in the market. It'll show you if you have a viable business plan.
It takes a lot of planning and careful consideration to launch a new product, and you will waste your vital resources if the business fails.
This is why it is essential to know how to test your business idea and communicate with your target audience.
Ensure you are open to change and adapt to your potential customers' and investors' ideas and recommendations.
Why it's Important
Testing your business idea is vital to predicting if it'll be a success. You can't blindly assume that it will be a big hit with the target audience.
Many entrepreneurs will skip this step and risk wasting their time and resources because they want to rush to launch.
Your business model should get seen as a roadmap to success, and testing is the first step before launching.
This way, your marketing efforts won't fall on deaf ears, and you can effectively attract your target audience.
Let's explore the fundamental steps you should take. But before we do that, you'll want to check out this video I have put together explaining how to evaluate a business idea. You're sure to find it helpful.
Steps to Testing Your Business Idea
While there is no conclusive way to tell if any business will be successful, it will take thoughtful planning, a sound marketing strategy, and capital to achieve it.
When you offer quality products or services that will meet the consumer's wants and needs, you can have a profitable business.
Step 1 – Analyze Your Competitors
Analyzing your competitors will show you what they are doing with their products, how they market to the audience, and what strategies they use to succeed.
When you conduct a competitor analysis, you want to ensure you match your competitors and provide something that will give you an edge.
Why should you do a competitive analysis?
You perform a competitive analysis to understand their strengths and weaknesses when you compare them to your own. Hopefully, you discover the gaps in the market that you can fill.
You want to do a competitive analysis because:
You can identify how to enhance your business idea and compete in the current market.
So you can develop a competitive edge over your competitors.
To find out if the market is too saturated for your business idea.
Evaluate the competitors' failures, so you don't make the same mistakes.
By comparing your business idea to your competitors, you identify if your product or service meets the market's standards. There are three main types of competitors:
Direct competitors: These competitors offer the same product or service as your business idea, and they target the same audience while using the same distribution method as you would.
Indirect competitors: These are competitors with the same products and services, but they have different end goals than you do.
Substitute competitors: They offer a product or service that you also provide. They fill the buyers' needs but in a different way.
Now that you have sized up the competitors, how does your business idea make you stand out? Do you understand how to test your business idea?
Step 2 – Build a Prototype
Build a prototype and show it to a portion of your audience and get feedback on your idea. Obtaining honest and authentic feedback is an excellent way to test your business idea.
Before you get too excited about your business idea, create a test service for the tangible asset. After all, no worthy venture capitalist is going to pay you without a good prototype.
The prototype doesn't have to be perfect or have too much detail. Collect all user insights such as rough sketches of the idea but the more detailed and interactive it is, the more you will have to test.
If your prototype resembles the final product, the user can understand it easier.
It's important to remember that you don't have to put all your money, time, and energy into a prototype that won't get used.
You might find it helpful to have 2-3 prototypes to test the different designs, and you can get more critical feedback when there is something to compare it to.
Step 3 – Run it by a Focus Group
One of the greatest ways to test your business idea is to run it by your target market.
After testing your audience and finding them to be successful, there is a greater possibility that your business will launch with a larger audience.
A focus group helps you gather people's ideas, beliefs, and opinions about your idea.
Surveys and questionnaires can be helpful, but they don't capture emotion. The responses you will gather from a focus group are broad and qualitative.
It gets recommended to have at least 50 potential customers in your focus group. When going through the selection process, ensure you identify people within your target market who are skeptical and critical.
These people will give you a different perspective of your business idea and won't hold back on what they really think and feel.
The people will help you identify if there are any problems with your product or service. In other words, if you've been experiencing problems and your focus group finds the same issues, you'll know you have a real problem that needs your attention.
You can also find focus groups online, so consider asking groups on social media to give their opinions on your business idea and if there's anything you can do differently to improve it. Understand that social media is one of the best platforms when you're figuring out how to test your business idea.
Another way you can test your idea is to create a landing page. Discover your click-through rate on ads and how many people will follow and are interested in your idea.
Lastly, approach your friends and family whose opinions you trust and value to give their critique. It's important to reiterate that you appreciate their support but need them to be brutally honest with you without worrying about offending you.
Bring up any doubts you may have surrounding your business idea or prototype and get their feedback on those concerns.
Step 4 – Adjust Your Idea to Suit the Market
Markets are constantly changing, but significant trends can impact how your business is perceived. Since you are in the testing phase, design involves practical and strategic processes for developing these new ideas.
Redefine your product or service if there are new trends or spaces in the market you can launch in.
It will help to adjust your idea according to these changes. It allows you the opportunity to fine-tune your original business idea.
Adjust to the trends: If you have a million-dollar idea, but you need to tweak it to suit the current trends, you should do so.
Adjust your target audience: Experiment with your business idea in different markets and adjust as needed. If you think your product is perfect for millennials but seems to attract mostly baby boomers, it might be time to reconsider who your audience will be or find ways to appeal to them both.
Adjust yourself: You might be very passionate about the business idea, but everything about it might not show results. Go back to the first phase and ask yourself if you can change your business model and what you believe in to make this work. It could be who you expect to be, the audience, or the product or service's design. Adjust yourself to ensure the success of your business idea.
Step 5 – Change Your Mindset
Too many businesses are afraid of failure and avoid putting themselves in a position to fail. This can get perceived as avoiding the pursuit of new ideas or not knowing how to test your business idea before launching it properly.
By changing your mindset and experimenting more, you will be content with making mistakes and opening yourself to several ideas.
You'll have more ideas that can get realized with more long-term value. Instead of failure, you'll get perceived as a success, as you will have a better understanding of what works and doesn't work in the world of business that's constantly evolving.
Step 6 – Crowdfunding
Lastly, you can put your business on a crowdfunding website, such as Indigogo or Kickstarter. Find one that best suits your work to measure the amount of interest there is for your business idea.
You can have a broad outreach by sharing and promoting your campaign across social media and amongst your friends and family.
Crowdfunding websites present your business to investors and gain reactions, advice, and observations from like-minded people. You might hit the jackpot and find someone who loves your idea and wants to invest in it.
Crowdfunding also allows you to get valuable insight into your specific niche to see if there's any interest in your ideas.
What's most important is to continue promoting your crowdfunding project across social media and those closest to you, and you can potentially get the funding you need to get your business going.
Keep in mind that in fundraising storytelling is everything. In this regard for a winning pitch deck to help you here, take a look at the template created by Silicon Valley legend, Peter Thiel (see it here) that I recently covered. Thiel was the first angel investor in Facebook with a $500K check that turned into more than $1 billion in cash.
Remember to unlock the pitch deck template that is being used by founders around the world to raise millions below.
Access The Pitch Deck Template
Your email address is 100% safe from spam!
The Bottom Line
Knowing how to test your business idea is essential for understanding if your business will be a success. Evaluate your product or service and whether there is a need in the market. It is all about the consumer and how you can get them interested in the product.
Take it to the streets, so to speak, and test your idea on social media, with friends and family and run it by a focus group. Gain valuable insight into your idea and whether it is a viable idea for a long-term business.
Many business ideas don't come true because the road to success differs from the result. That's why you need to be flexible with your product and all your ideas thereof. Change your mindset and experiment with your ideas.
Crowdfunding is a great place to test your business idea. It's a great place to interact with like-minded people and get investors to believe in your ideas. So, if you are looking for funding, crowdfunding is a viable option.
Remember to take all criticism as a positive, as you want to make your business idea a success. Don't be afraid of failure. Instead, adjust your ideas to accommodate what potential customers genuinely need from you and build on that.
You may find interesting as well our free library of business templates. There you will find every single template you will need when building and scaling your business completely for free. See it here.
Facebook Comments