How to start and run your business from home? With the current "stay home, stay safe" scenario in full swing, starting and running your own business from home is on every person's do-to list.
Working from home was an extraordinary thing in the past. But today, it has become a common practice, or rather a recommended course of action.
So, if you are thinking of starting your own business from home, then you are not the only one.
According to research statistics, there are more than 38 million home-based businesses operating in the United States alone.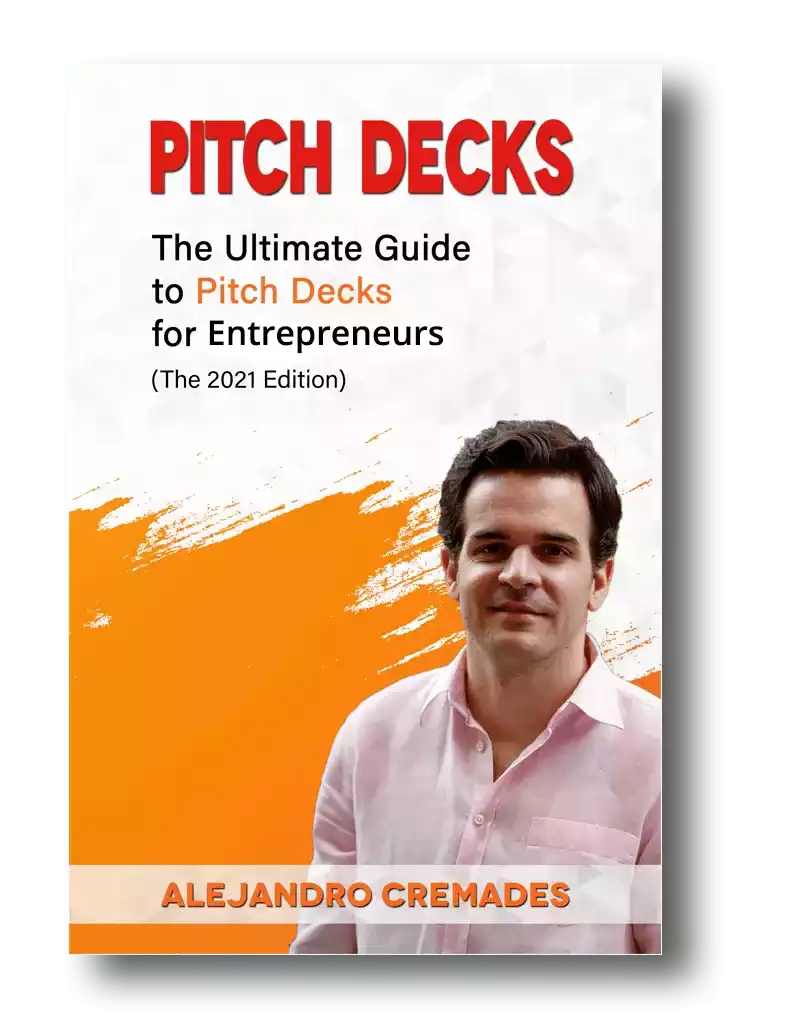 *FREE DOWNLOAD*
The Ultimate Guide To Pitch Decks
Here is the content that we will cover in this post. Let's get started.
Starting Your Own Home Based Business – The Reasons
People have different reasons and goals for dreaming about starting and running a home-based business.
Some want to become their own boss others have a passion they want to take to the next level.
Still, there are others who use a home-based business to fight unprecedented needs in life like joblessness, low-income sources, sudden illnesses, and more recently an unforeseen pandemic.
Using their creativity, skills, and other uncontrollable factors of life as a driving force, they start to look around for ways and means to earn a living from home.
The most promising factor of today's challenging business environment is the advanced technological resources available to us.
Using the internet and its connectivity throughout the world, we can start an online business and work from remote locations without any hassle or inconvenience.
It is as simple as working in an office but staying at home.
However, starting your own business is not as easy as it sounds. Additionally, running it from home takes a lot of effort, time, and consistency.
The very first step of coming up with the business idea and thinking about ways and means of making it successful can hover in your mind forever.
The hesitation to take an extraordinary initiative and the intimidation of being a novice can pull you back from making the right decisions every time you want to move forward.
To make things a little more comfortable and simpler for you, we have brought together tips and guidelines on how to start and run your business from home.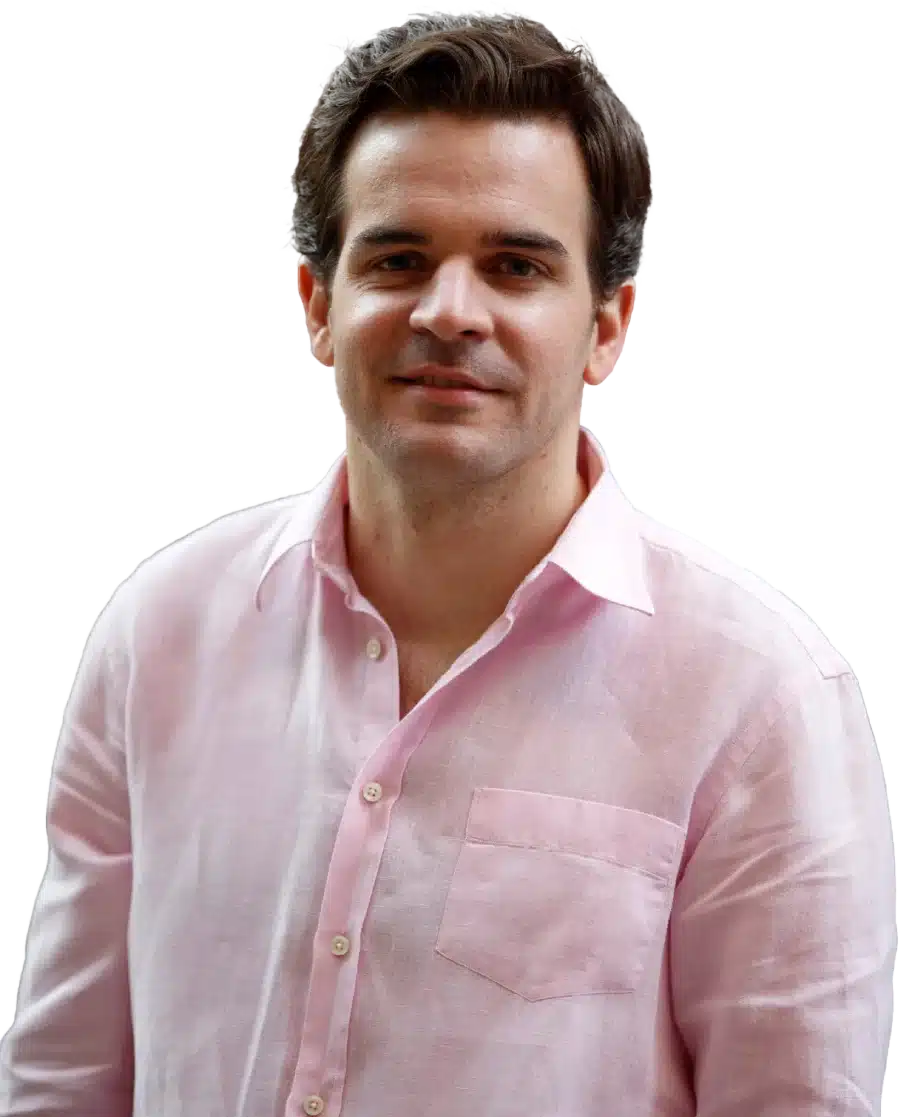 See How I Can Help You With Your Fundraising Efforts
Fundraising Process : get guidance from A to Z.
Materials : our team creates epic pitch decks and financial models
Investor Access : connect with the right investors for your business and close them
Even if you're starting out with a home-based venture, your focus should be on how to come up with an investor-worthy business idea. Check out this video I have put together with a few tips you might find helpful.
1.Start With an Idea
Every business no matter how big or small starts with a basic idea. But this is also a key factor of success. Where to start and what to start.
The first step is to shuffle through your own set of skills and talents. Identify your areas of expertise and look out for business prospects you are most knowledgeable about.
You can jot down some basic information like
Qualifications and specializations
Internet and computer expertise
Work experiences
On the job and off-job training
Areas of Interest
Performance in education and job
Once you have come up with the basic information about yourself, factor in the input of your family and friends.
Sometimes we are unable to assess our own talents. Other people can help us identify them better.
Find out
What are you most complimented and cherished about?
Which trait of your personality is often regarded as good by the people around you?
Another very effective source for your personal evaluation is your work-related colleagues and bosses.
They can provide you an in-depth and better insight into your professional aptitude, expertise, and area of specialization.
Things to Remember:
Always land on a business idea that matches your interests, skillset, and areas of expertise.
You should be building your business on your strengths and not something you are new to.
You need to have the qualifications, professional insight, and know-how of the prospective business you are planning to start.
2. Research Market Niches
You might be good or even excellent at something, but there has to be a buyer to sell it.
A good entrepreneur would always do a preliminary market search to look out for prospective market niches that need to be full-filled.
The business idea that you select on your strengths must also be viable in the market. For that, you need to consider its niche with a given target audience. That's one of the most essential facets of how to start and run your business from home.
3. Decide Your Preferences
A home-based business can be part-time or full-time.
As an initiator of an idea, you need to assess your own time and constraints and come up with a clear-cut decision of whether you want to pursue this business idea on a full-scale basis or as a part-time side hustle.
Many home-based business owners do not leave their initial jobs and continue their passion part-time. Although cash flows are slower this way, your risk level is also lower.
Once you have established your business fully you can quit your job and focus completely on your new venture.
Starting a full-time home-based business also has its advantages. You have more time and energy to give to your business and you do not have to worry about job commitments.
However, the risk level is a little higher as you have put all your eggs in one basket.
4. Give Your Idea a Product or Service
After a thorough session of brainstorming and analysis, you will be able to come up with a business idea that you are adequately proficient in. That's one of the most critical aspects of how to start and run your business from home.
The next step is to find the product or service you can offer within that business idea.
Products
You can be selling products that are physically manufactured by yourself or by someone else to the consumers.
They are tangible goods and hence will require to be handled with touch and physical interaction.
There is a huge variety of options you can juggle through and sell online.
Services
You can opt to sell your services by performing intangible tasks in a professional and expert manner. You can do it alone or in a team depending upon the requirements of the service you choose to deliver.
Apart from the generic products and services, you can also sell your knowledge and know-how on a particular subject to online consumers.
This may include, online videos, tutorials, e-books, podcasts, and training resources.
Things to Remember
Whatever products or services you plan to sell using your business idea, they should have:
Market viability in terms of being a profitable source of income
It should be superior to outperform your competitors in the industry
There should be a sufficient size of the target market to buy this product or service
It should be legally permissible by law
5. Do Your Market Research
No business can be successful without good market research and analysis. Using information gathered through active research you can find valuable data in terms of
Identifying the need for your selected business idea
Assessing demand for your product or service
Identifying the target market for your offering
Size and characteristics of the target market
The purchasing power of the target market
There are different ways you can do this research physically and online. The online ways include:
Running through the Search Engine Result pages SERPs. Find out information through blogs, articles, and features.
Search the potential competitors and go through their data and information.
Carry out effective keyword research on the internet and check out the available options and information.
6. Make Your Business Legal
Like any other business entity in the world, home-based business ventures also need to be registered and made legally compliant with the law.
The first thing to do is to check the legal requirements of your vicinity.
Check for the licenses, permits, or certifications you need to obtain before formally starting your home business.
Things to Remember:
You need to take care of the following legal formalities before starting your home-based business in a professional manner.
Choose a legal business structure like a sole proprietorship, partnership, corporation, or limited liability company. The choice mostly depends on the investment structure and operational line of action of your business.
Select a legal business name. Selecting a legal business name helps you differentiate your identity in the industry right from the beginning. As your business flourishes it will become your brand logo and a strong marketing tool.
7. Source the Selected Product or Service
Being the building blocks of your business revenue and operations, you need to source these from somewhere.
The three main options available to you include:
Manufacturing your own products and services
Work in collaboration with a manufacturer
Buy your products from a wholesaler
8. Learn the Basic Home Office Management Skills and Techniques
If you are planning to work on your business from home, you need to learn the basics of managing your functions and operations in an effective manner.
Important steps that you can take before jumping into the bandwagon of starting your home-based business include:
Study Business
If you are new to the corporate world and business dynamics, then you need to learn about this trait. It could be crucial to understanding how to start and run your business from home.
Find out schools and colleges, community development centers, corporate training opportunities, and other available sources of learning business basics.
Learn the Finances
Accounting and finance are the key areas of concern for any business entity.
If you are not able to track the record of your expenditures, revenues, and other financial numbers, then you will not be able to make your business profitable and successful in the long run.
Polish Your Ecommerce Skills
If you are planning to start your business online, you must have the basic knowledge of designing and operating websites and operating an eCommerce business.
The dynamics of online marketing and operations are quite different from normal brick-and-mortar stores.
9. Get the Finances
Another important, critical and essential requirement for starting your own business from home is investment. How much money you need to start your business and how much money do you have in hand?
The answer to this question leads to another quest of finding an investor or funds provider to start your business.
As a small business entrepreneur, you can opt for raising funds from family and friends, and for more professional ventures you can go to angel investors and venture capitalists.
Either way, the need is to raise the given amount of money to start your business effectively and use it to generate revenues.
Keep in mind that in fundraising storytelling is everything. In this regard for a winning pitch deck to help you here, take a look at the template created by Silicon Valley legend, Peter Thiel (see it here) that I recently covered. Thiel was the first angel investor in Facebook with a $500K check that turned into more than $1 billion in cash.
Remember to unlock the pitch deck template that is being used by founders around the world to raise millions below.
Access The Pitch Deck Template
Your email address is 100% safe from spam!
10. Hire or Outsource Functions
If you believe that you do not have the expertise to carry out a particular task or operational function, then it is best to outsource it to the specialists.
The best way to save costs and expenses is to outsource your technical operations to freelancers.
If you have the investment and cash flow, you can opt to hire professionals on a continuous basis.
11. Marketing Your Business
Marketing is one of the most essential functions of a startup.
Whether you are home-based or office-based, offline or online, you need to put in a lot of well-orchestrated efforts and energy to make your business stand out amongst the crowd.
Brand Your Business
Write down your marketing plan that includes things like
Name
Logo
Promotional materials
Advertising options
Publicity details
Mission and value provided to the potential consumer
Specific marketing mix
This should include:
Product and Service Offering
Pricing
Promotional tactics like paid ads, media coverage, etc.
Placement and distribution
Final Thoughts
No matter what business idea you plan to execute the key to success is determination, goal orientation, thorough market research, and professionalism.
Many people have the misconception that working from home is easier, comfortable, and requires less effort. However, this is not always the case.
Like any other startup or new venture, you have to work hard day and night in a strictly professional environment to create the necessary ripples in the industry.
Fighting off competition and making your company stand out in the crowd is not always that simple.
You have to work diligently and put in all your best efforts to make your idea a corporate success in a true sense.
It takes work, but it can also be the most rewarding thing you will do in life in many ways. So take the time to understand how to start and run your business from home.
You may find interesting as well our free library of business templates. There you will find every single template you will need when building and scaling your business completely for free. See it here.
Facebook Comments