Are you wondering how to start a business in a few hours?
Some people spend months or years cultivating a business idea, planning, and getting to market. That has worked out tremendously well for a few founders. It has cost far more would-be entrepreneurs everything when putting together that initial business plan.
While there are certainly advantages to taking your time to do things well, things are moving so fast, that you'll now be rebuilding your rocket ship in the air anyway. Why not kick the excuses to the curb? Start your next business right now, today.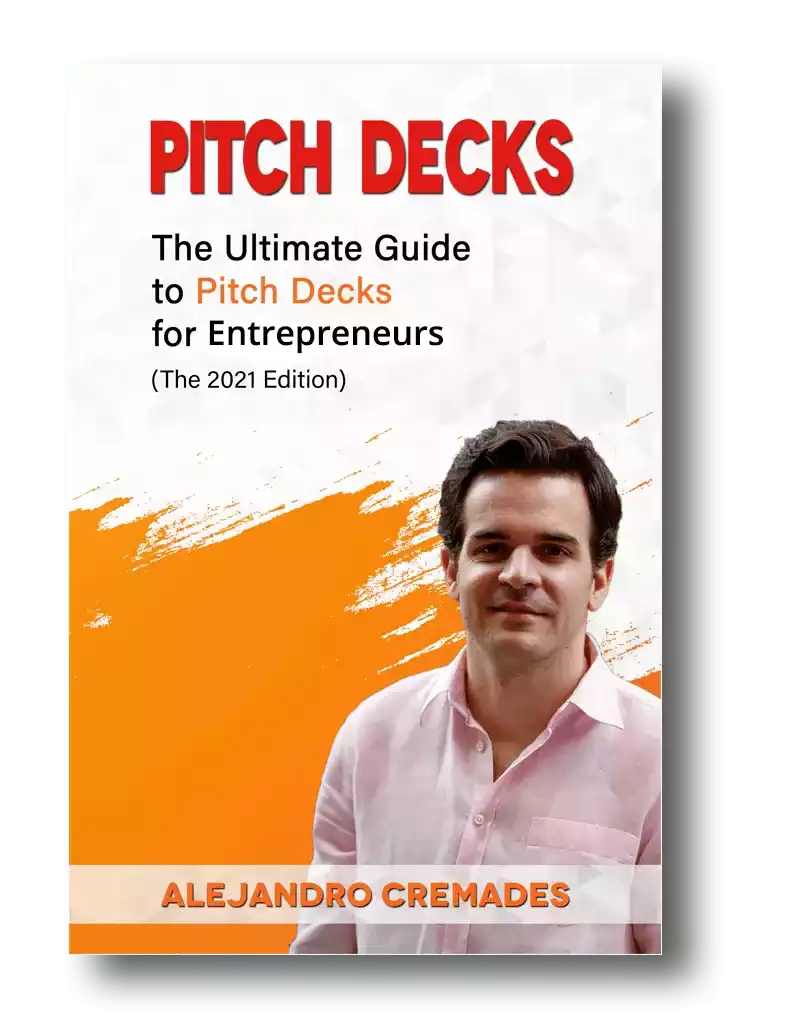 *FREE DOWNLOAD*
The Ultimate Guide To Pitch Decks
Here' how to do it in the next few hours…
Here is the content that we will cover in this post. Let's get started.
1. Research
When thinking about how to start a business in a few hours, don't waste even a single day of your life because you were in too much of a hurry to do some basic research. If you don't have an hour to research, you don't have time to start a business. 
The first thing you want to know is who your competition is. Who are they? How many are there? How are they doing it? What is the gap they are leaving to fill? How can you truly find an attractive competitive advantage in this space?
How many people are searching for a solution like this? What terms are they using to search for it?
How big is this market? How big is your addressable market? What's a reasonable market share you can expect to take?
Other questions worth asking may include, how others will react to your entrance, and how much other companies in your space are raising in funding from investors.
You can get a good handle on all of this in a few minutes to an hour on Google. Though it's also worth having a coach or consultant double-check your findings and assumptions.
2. Hone Your Idea
Equipped with all of the above knowledge, now hone your business idea. To address the question of how to start a business in a few hours you should be answering the following:
Why are you choosing this business?

Who is it for?

How are you solving the problem?

What will your edge be?

What's the biggest vision you can cast for this company in the future?

What's the immediate focus that you can execute on right now?

What's your MVP that you can start selling by the end of the day?
3. Create A Pitch Deck
If you are launching this business today, you don't have time to complete one of those big voluminous old school business plans. A one-page business plan and action plan can get you through. Just a one page Word document.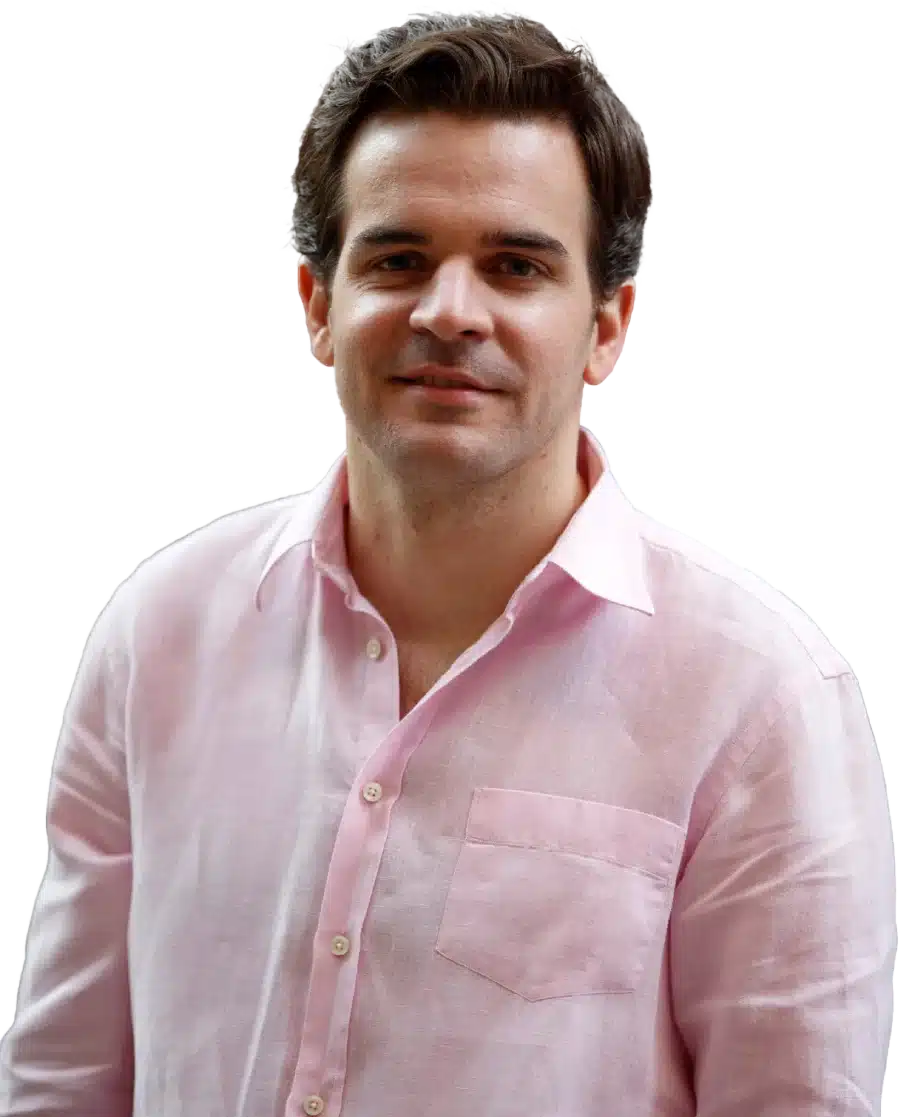 See How I Can Help You With Your Fundraising Efforts
Fundraising Process : get guidance from A to Z.
Materials : our team creates epic pitch decks and financial models
Investor Access : connect with the right investors for your business and close them
If you do this in pitch deck form you are also simultaneously creating this asset in a medium that you can quickly share with others, and even send out to potential investors and partners today. T
his is far more efficient if you just grab a proven existing pitch deck template, like the one in this
fundraising training course
and fill in the blanks.
Slides you need in your pitch deck include:
Cover – your company name and contact information
Problem – what are you trying to solve and why?
Solution – how are you solving this issue?
Market Size – how big is the potential market and business value?
Competition – who are your competitors and what are they doing?
Competitive Advantage – how are you better than the competition and what will keep you ahead?
Product – what are you making that provides a desirable solution people will pay money for?
Traction – what have you done and achieved so far?
Customers and Engagement – who are your customers, what is their feedback?
Business Model – how does this work from a business perspective? How do you make money, and how much in terms of dollars and profit margins?
Financials – what is your financial situation, financial needs, and the outlook for making and spending money?
Amount Being Raised and Other Investors – who else is investing in your business startup? How much are you asking for? What are you willing to give up to get the money?
Use of Funds – How will you use any money investors do give you?
Team – Who are you, what is your experience? Who else is onboard to make this work?
Advisors – Who are the advisors who are helping to give you the high level help to make this an incredible success?
Back Cover – Closing and contact information
Taking the time to hash out an initial marketing plan, budget, and cash flow analysis for the next 90 days will help a lot too and will show you have things buttoned up towards angel investors. 
4. Incorporate
When thinking about how to start a business in a few hours you're going to need a business and business bank account to pay for anything you need and to start accepting money from sales.
You can incorporate your business online in a few minutes on sites like LegalZoom. It's great to do this better with the help of a real corporate attorney. Though this can get you off the ground today.
There are a few considerations to think about when choosing where to organize and file your business, including:
The credibility of the location with customers, employees, and investors

Privacy of your corporate details and owners

Income taxes, sales taxes, and online sales taxes

Where laws and lawsuits present the most risk or safety for business owners

Where the top talent is

Where the best investors are

Where your customers are located

States producing the craziest new regulations and rules versus those who are business and investor-friendly
File your business name. Hop over to the social security website and get a tax ID number. Use these two things to open your business bank account online.
You might want to try these for business bank accounts and business credit cards:
Chase Ink

Amex

Brex

Capital One

BBVA

Amazon

Paypal
There are even secured business credit card options for those who will damaged personal credit scores. The sooner you can get one and begin building up your business credit separately, the lower your risk and more access to credit and financing you'll be able to gain.
In this stage of the process, you also want to reserve your website domain name, email address and matching social media handles. 
5. Design Your Brand
Your brand identity is a powerful tool that can make all the difference in your success. 
Create or have a logo created for you. You can always update and improve on it later. Choose a slogan or tagline, a couple of sentences you will use as an elevator pitch, and the brand colors and font you'll use.
A good brand identity package includes:
A simple logo you can use on everything

Your brand name that is memorable and easy to spell

Brand colors that you will use across all of your assets

A short elevator pitch to use with everyone you meet

A slogan or tagline that tells what you do and how you are great

Keywords you will use (and not) to position your business and that will resonate with others
You can hire freelancers to whip together all of these things in a few hours.
6. Launch Your Website
You can get up a reasonable website or landing page in just a couple of hours. There are plenty of DIY website builders and landing page tools to use out there. If you don't already have someone on call, fill in the blanks and get one operational today.
This will enable you to start taking orders, selling and bringing in cash today. 
Among the many tools to launch a functional only presence today include:
WordPress – for DIY websites and lots of integrations

Shopify – for an instant online store

WIX – for easy to create websites

Strikingly – for great looking landing pages

Mailchimp – for simple landing pages and building an email list fast

GoDaddy – for getting a website domain name
Your website or landing page doesn't have to be fancy or complicated. It just needs to work. 
It needs to: 
Look appealing and credible

Be able to process payments or at least preorders

Provide a way to contact you with questions

Help you build your customer list (without opening up liabilities under new data protection regulations)
7. Start Selling
To really nail it on how to start a business in a few hours remember it's not really a business unless customers are buying something from you. 
Begin by messaging everyone you know. Send emails, social media DMs, text messages and even just pick up the phone. 
If you have the budget, start running Google Ads and launch a press release in the media. 
Knock on doors to sell in person, or gather as many target prospects together in the same place tonight for dinner, happy hour, or something else to share, pitch and solve their problems.
Expand your network. The more people who know you, the more who can buy from you and refer customers to you. Your success and performance is directly tied to the number of new people you meet every day. So, get your business setup, and look for any networking events, trade shows or other opportunities to get out and build your connections by tonight. 
30 ways to market your business and start selling today:
Promote your new website on Twitter

Promote your new product or service on LinkedIn

Host a giveaway on Instagram

Create a YouTube video on why you are starting this business

Email everyone you can to let them know about your new venture

Use bulk SMS to text everybody about this

Setup a temporary shop

Sell out of the back of your car door to door

Get referrals from everyone you know

Use pay-per-click ads to drive in calls and website visitors

Write an article and get it posted on major blogs and news sites

Be a guest on a podcast

Get popular industry bloggers to write about you

Hand out business cards to as many people as you can every day

Cater a free event

Take your top prospects to a sporting event

Host live streams on social media

Mail everyone on your contact list or in your target area

Pay for promotion by someone with a big following in your target market

Tap big marketplaces to sell your product like Amazon, Craigslist or Etsy

Launch a crowdfunding campaign

Get serious about SEO, and use rich content to bring in people searching online

Use outdoor signs

Hire a sales team to do it for you

Buy leads from third-party services

Send ringless voicemail blasts

Provide free trials for beta users

Use HARO to find TV and content spots to be interviewed as an expert

Run a radio or cable TV ad

Rock your own branded clothing 
8. Hire Anyone You Need To Help Out
The best talent is always busy. So, ideally, you would have been alert to these needs, and recruited and started this two to four weeks ago. If you didn't take your experiences from today and recruit the help you need to fill in the gaps and polish what you've already done today. 
This may likely include a law firm, accountant, graphic and web designer, customer service reps, fundraising coach, and freelance talent to work your copy and messaging, as well as ad help.
What business will you start today?
Big industries ripe for disruption and new alternatives include:
Healthcare

Real estate

Mortgage financing

Banking

Politics

Insurance

Mobile phone service
Businesses that can be fast to start to include:
Freelancing careers

Social media marketing agencies

Fitness coaching

Food and meal kit delivery

Sustainable products

Hospitality

Coaching and consulting

eLearning

Franchises

Mobile apps

Amazon sales

Podcasting

Blogging

Car flipping

Ebook publishing

Custom t-shirt design

Cleaning services

Handyman services

Pet walking
Summary
When thinking about how to start a business in a few hours remember there are so many businesses you could start today. While we've dug into a lot of steps and tools in this report, it doesn't even have to be this complicated.
Before the sun rises again you could have a new business up and running and be taking orders. It's even faster than applying for a few jobs or re-polishing your resume. Plus, far more satisfying and rewarding.
There is a sense in taking the time and getting the counsel to do things right and set yourself up for even greater success. Though nothing matters without immediate action. You can always improve and tweak as you go and your business pays for all of these other things. 
Remember that storytelling plays a key role in fundraising. This is being able to capture the essence of the business in 15 to 20 slides. For a winning deck, take a look at the template created by Silicon Valley legend, Peter Thiel (see it here) that I recently covered. Thiel was the first angel investor in Facebook with a $500K check that turned into more than $1 billion in cash.
Remember to unlock the pitch deck template that is being used by founders around the world to raise millions below.
Access The Pitch Deck Template
Your email address is 100% safe from spam!
Facebook Comments