How to rehearse timings in a pitch deck is one of the first skills an entrepreneur should learn. A pitch deck is a presentation designed to provide prospective investors an overview of your company and its goals.
Prepare your pitch deck carefully if you want to make the most of it. Make sure your pitch deck is brief but detailed. It is critical to summarize all information into a few simple slides.
You'll begin with a powerful and thorough statement about your organization, and conclude with a call to action. A pitch deck will not guarantee funding, but it will assist you in obtaining an in-person meeting with investors.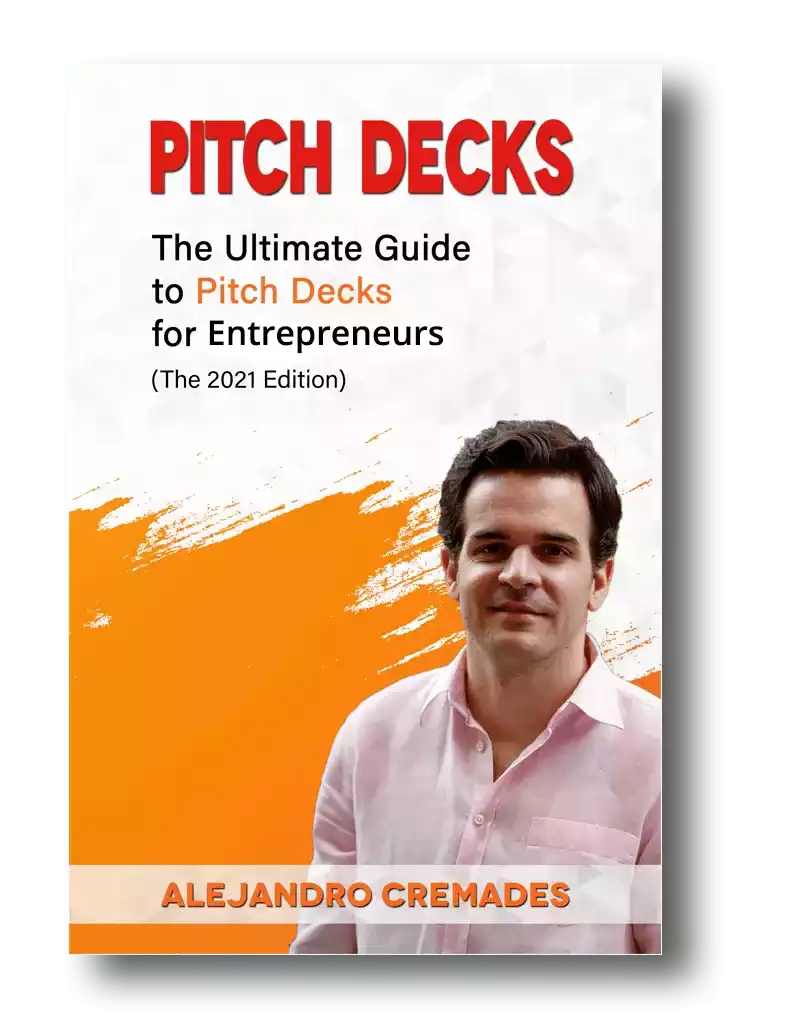 *FREE DOWNLOAD*
The Ultimate Guide To Pitch Decks
Here is the content that we will cover in this post. Let's get started.
Timing A Pitch Deck
Timing your pitch deck might be stressful if you don't understand how to do it properly. Maintaining a clean presentation, rehearsing before presenting to investors, and allowing time for Q&A help keep your presentation entertaining and on schedule.
Maintaining a Clear Presentation
Maintaining a clean presentation throughout your pitch deck can save you a lot of time. A clear and readable slide will help you avoid spending the time to clarify many points on a single slide.
Here are a few ideas for keeping your presentations basic and clear:
Use words that can easily be understood
Use short and constructed sentences
Font size shouldn't be any smaller than 30 points
Limit each slide to one topic
Rehearse and Time The Presentation for Delivery
PowerPoint enables you to record and time a presentation before presenting it to an investor. Here's how to practice your pitch deck timing in PowerPoint:
Go to "Slide Show", then "Rehearse Timings".
Select "Next", then press the right arrow key to go to the next slide.
Next to the pause icon is the time for the current slide. The right of the current slide shows the time for the entire presentation.
You can pause and resume your recording.
Select yes to save your slide timings, or no to delete them.
Each slide should run around 6 seconds, with one statement equaling one slide.
After you've rehearsed your PowerPoint and saved the timings, save them with your presentation.
During your pitch, you must deactivate the timer so that the slides do not change automatically without you pressing the button. That's one of the critical facets of how to rehearse timings in a pitch deck.
Allowing Time For a Q&A
No matter how hard you try, your presentation will never be able to cover all of your audience's different aspects. Like, for instance, personalities, interests, and concerns unless you include time for questions.
If you don't leave time for questions, you'll most likely be interrupted before you complete your presentation.
You should prepare a list of potential investor queries. This list should contain everything you left out because of time constraints. Also, include any topics that got left out due to uncertainty and any technical questions you might be asked.
You won't be able to anticipate every question, but with this list, you'll be less likely to seize up when your audience inquiries about something not covered in your presentation.
You should leave a minimum of 1/3 of your pitch time for questions. If you have a 10-minute pitch, a minimum of 3 minutes should be for questions and answers. If you have an hour, 20 minutes should be reserved for Q&A.
Keep in mind that in fundraising storytelling is everything. In this regard for a winning pitch deck to help you here, take a look at the template created by Silicon Valley legend, Peter Thiel (see it here) that I recently covered. Thiel was the first angel investor in Facebook with a $500K check that turned into more than $1 billion in cash.
Remember to unlock the pitch deck template that is being used by founders around the world to raise millions below.
Access The Pitch Deck Template
Your email address is 100% safe from spam!
Key Slides
You already know what investors look for when examining your startup: an explanation of the problem you're trying to solve, the size of your market, potential competitors, your growth strategy, and your ability to execute.
The problem is figuring out how to include all of this information into a pitch deck within the time that you have.
Consider your pitch deck a calling card – a convincing presentation that you're on to something big even before you obtain an investment.
A solid pitch deck will help you get an investor meeting. Here are the 11 essential elements of a pitch deck:
Overview
The problem
An insightful story
Market trends and size overview
Competitive Advantage
Explanation of your idea
Map to development
Your team
Business Model
Have these critical points in place when learning how to rehearse timings in a pitch deck.
Overview
The ideal pitch deck starts with an overview that briefly explains your firm. Your summary should be one slide long and contain your contact information, logo, and a statement that describes your company and distinguishes it from others.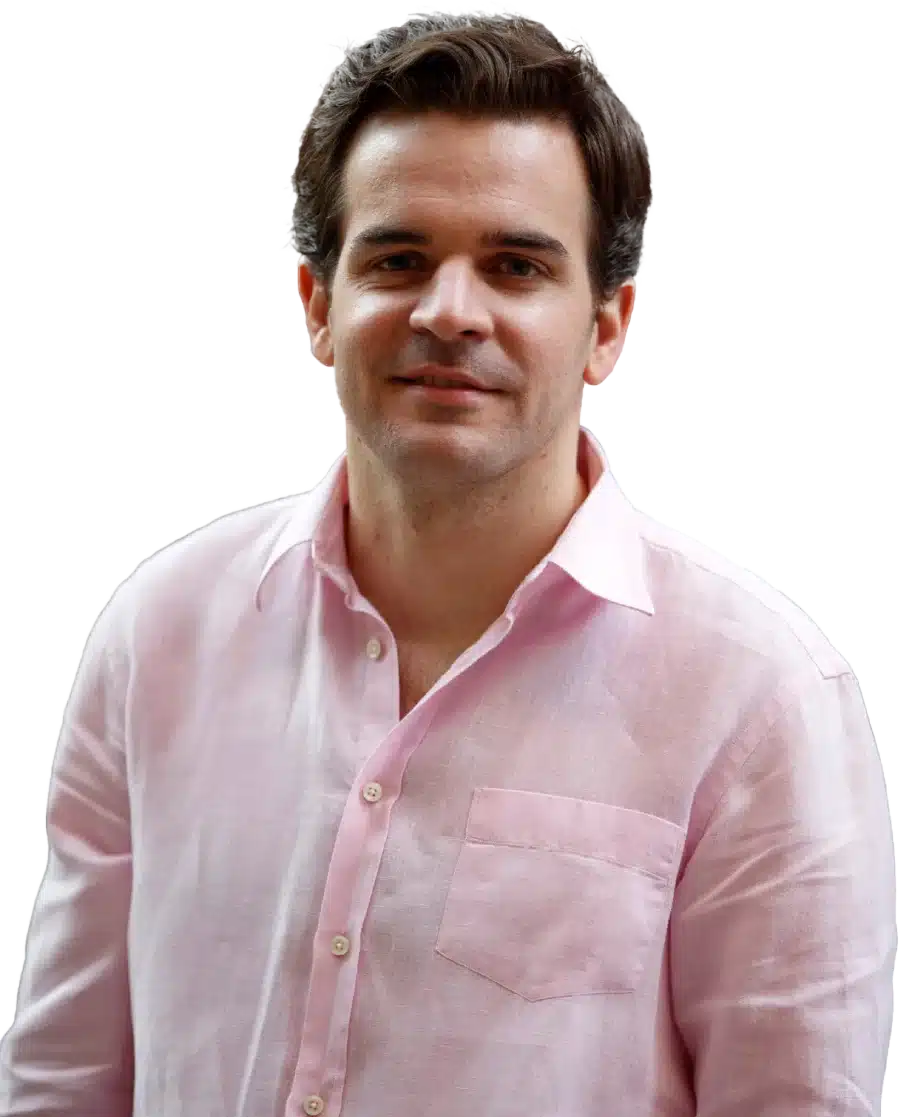 See How I Can Help You With Your Fundraising Efforts
Fundraising Process : get guidance from A to Z.
Materials : our team creates epic pitch decks and financial models
Investor Access : connect with the right investors for your business and close them
The Problem
Following that, you will explain why investors should invest in your idea. Here are some questions to which you must provide an answer:
What is the unresolved issue or need in the market?
Who has the problem? Define your consumer and their characteristics.
What is the gravity of the situation? Metrics should be defined in terms of size, frequency, and how needed the product or service is in the market.
How have the alternatives failed to satisfy the need? Is there low competition, or are their products less superior?
Why hasn't the issue been resolved before now?
What qualities set you apart from your competition?
An Insightful Story
After defining the problem, you can show what it looks like using an example or story. This will remove the issue from the hypothetical realm and show investors what the real-world stakes are and the effect it will have.
Use the story or example throughout your presentation to help investors follow along and make it as engaging as possible in the time that you have available.
The Solution
In this section, you will conclude your story by demonstrating to investors why your idea is the best answer to the identified issue. Make certain to:
Explain your product.
Describe what it does and how it operates.
Describe how it fits within the consumers' surroundings.
Display any proof of concept that has been obtained.
Display whatever evidence of effectiveness you have.
Given that the problem was identified in the prior slide, the "The Solution" section of your investor pitch deck should outline your suggested solution and why it is better than current solutions.
Because there may be some overlap, this deck should be carefully coordinated with the pitch deck's "Product" slide.
Market Trends and Size Overview
One thing an investor will want to know is how your idea fits into the bigger context. Answering these questions will assist them in understanding:
What is the market's overall trend?
How big is the whole market?
Who is the target market segment whose value proposition is genuinely compelling and self-evident at a product launch?
Include answers to these questions when working out how to rehearse timings in a pitch deck.
Competitive Advantage
Investors are already evaluating your competitors. Prepare to demonstrate how your idea is superior, quicker, or less expensive than that of your competition.
Consider the cost reductions and the impact on revenue or customer satisfaction.
You must demonstrate a thorough comprehension of the competitive environment and be prepared to respond to queries regarding your competition.
If you don't know your competitors, the investor can assume that you don't understand the market at all.
Explanation of Your Idea
To demonstrate why your idea is the best option for investors, provide the answers to the following three questions:
Why should investors choose your idea over another?
How one-of-a-kind is your idea?
What additional resources are required to provide your business solution?
Map to Development
While your audience might appreciate your idea, what are their next steps? Share your product roadmap and major milestones with investors to demonstrate what they would expect. This should contain the following:
Collaboration in distribution
Progression of customer acquisition
Finance
Your Team
Who are the investors putting their money towards? Showcase your executive team as well as their organizational structure.
Display who will be on your company's board of directors, as well as any clients, significant experiences, or past successes your team members have had.
Show that the team you've assembled is well-balanced and effective.
Business Model
How will you operate your company? Outline your client base, pricing, top-line growth estimates, and earnings before interest and taxes.
Appendix
Include an appendix for your readers' convenience. This should consist of biographical information for senior management and other relevant persons and technical skills information.
Include information such as publications and specifications, such as whitepapers, and any supporting documentation.
Important Do's And Don'ts
When it comes to creating investor pitch decks, far too many business owners make critical mistakes.
Here is a list of do's and don'ts to keep in mind while you create your pitch deck. Keep them in mind when figuring out how to rehearse timings in a pitch deck.
What to do:
Do convince the investor that there is a significant business opportunity.
Include graphics and pictures that are engaging.
Submit a PDF format version of the pitch deck to potential investors before the meeting.
Tell a convincing, unforgettable, and engaging story that demonstrates your passion for the industry.
Demonstrate that you have more than an idea and that you have gained early traction with creating the product, acquiring customers, or forming a partnership.
Throughout your slides, use the same font, size, color, and heading theme.
What to avoid:
Making the pitch deck more than 20 slides long. Investors have short attention spans, so if you feel that further information is required, provide it as an appendix.
Do not provide more than the essential information; lengthy presentations should be avoided.
Do not try to include everything in the pitch deck. You can enhance key details throughout your in-person presentation.
Avoid utilizing language or abbreviations that the investor might not understand right away.
Never underestimate or criticize your competition.
Avoid a messy layout and bad graphics.
You do not want to include any statistics or data about your company that is outdated.
Rehearsing timings in a pitch deck is only one of the elements of your presentation. For more information about how to prepare for investor meetings, check out this detailed video I have put together.
Documents to Have Prepared After Your Pitch
Creating a pitch deck is just the first step in the business planning process. Following a successful investor pitch, you should follow up with the necessary documentation in a timely manner to back up your presentation.
The following are documents you should be prepared to submit after your proposal.
Executive Summary
An executive summary is a one to a three-page overview of your business that can be shared with investors and others in their firm to provide an overview of your business.
Your executive summary should cover what's in your pitch deck but in a written format.
Technical Documentation
When starting a company, investors may require additional details. Investors will often want to consult with an expert to verify their claims. You could be required to give detailed documentation, diagrams, and so forth.
Detailed Financial Models
An investor that is interested in your business will want to see the detailed finances of your business for a minimum of the next three years.
Investors will want to see your plans for hiring and employee-related expenses, manufacturing costs, and marketing expenses.
Detailed Market Research
Investors may be interested in learning more about your target market and the market research you've conducted. This isn't always necessary, but presenting the facts following your pitch deck is a smart idea.
Conclusion
With all of the information provided above, you are now prepared to design a fantastic pitch deck. Only remember to learn how to rehearse timings in a pitch deck.
Timing your pitch correctly is always important in order to keep investors engaged and paying attention to the facts you give. Keep your presentation tidy. Provide time for questions and answers, and always practice. That's so you don't become anxious and freeze up.
Your key slides should only include the most important information. To keep your presentation basic, use one subject for each slide.
A strong pitch deck will get you a meeting with an investor, putting you one step closer to getting your business funded. Convince the investors that your company has potential.
Only send a PDF summary of your presentation if an investor is interested in your business. And avoid using more than 20 slides during your presentation.
Sending a link to your deck online is even better. Prepare your documents ahead of time. So if you land the pitch, you are prepared to send everything an investor will need.
Or have them all in a virtual data room. This includes your executive summary, technical documentation, detailed financial models, and detailed market research.
Be sure to have all of your slides and documents up to date. An investor will want to see current information.
You may find interesting as well our free library of business templates. There you will find every single template you will need when building and scaling your business completely for free. See it here.
Facebook Comments