How to present your pitch deck to investors?
Investors play a significant role in the startup ecosystem. For plenty of entrepreneurs raising money from investors is what getting into startups is all about. In many cases raising money from investors is a must for getting a startup off the ground, if not just empowering it to reach its maximum potential.
So, how do you go about getting in front of investors who can give your startup the funding it needs?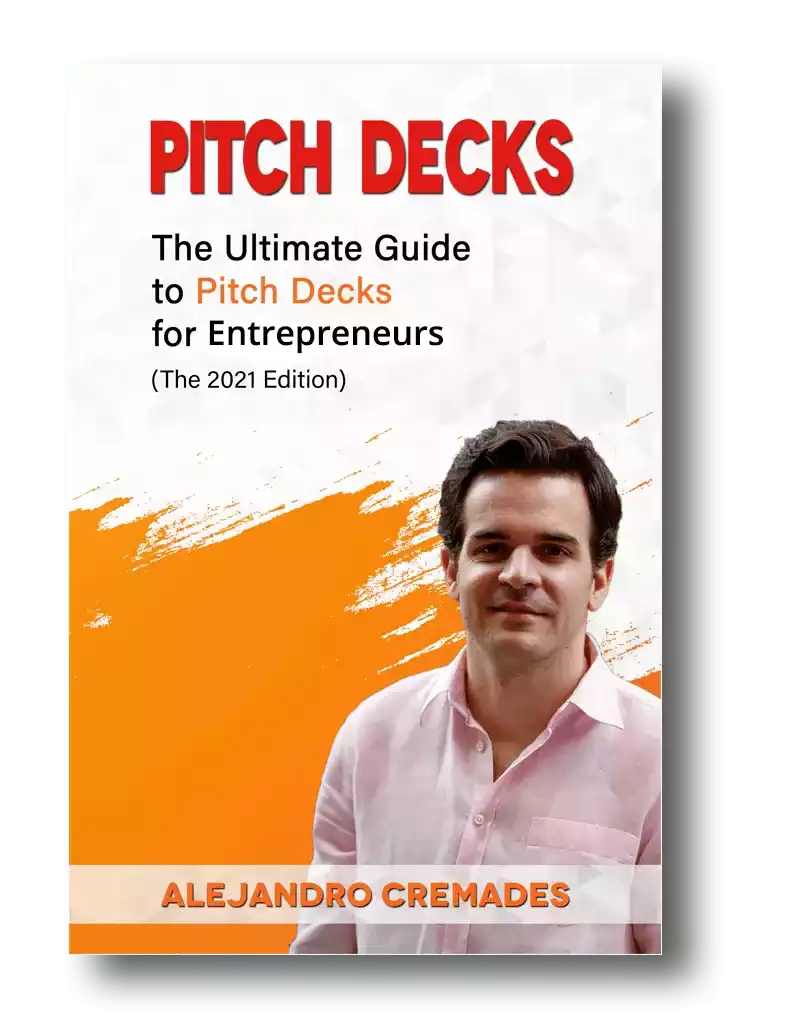 *FREE DOWNLOAD*
The Ultimate Guide To Pitch Decks
Here is the content that we will cover in this post. Let's get started.
Why Are You Raising Money?
Before you start reaching out to investors, it is important to get clarity on why you are raising funds.
Just as much as you need to be clear on your why for starting your business, you probably aren't going to get the end results you want from raising money and pitching investors, unless you are clear on your why here too.
Even if your only why is just to get as much money as possible, you need to be hitting the right investors at the right time, with the right presentation.
If you are raising to build a prototype or hardware, there will be certain investors for that. If you are raising to test and prove your product, then there may be other investors for that. If you've already proven product market fit, then there are different sets of investors who can help you scale and open other doors for you.
When it comes to how to present your pitch deck to investors, Be sure you understand the advantages and disadvantages of raising at each stage, and who is the right fit, or you'll be giving away significant chunks of your company and control, without really being able to put that money to its best use.
Keep in mind that in fundraising storytelling is everything. In this regard for a winning pitch deck to help you here, take a look at the template created by Silicon Valley legend, Peter Thiel (see it here) that I recently covered. Thiel was the first angel investor in Facebook with a $500K check that turned into more than $1 billion in cash.
Remember to unlock the pitch deck template that is being used by founders around the world to raise millions below.
Access The Pitch Deck Template
Your email address is 100% safe from spam!
Who Are The Right Investors?
The first step to honing in on who to present your pitch deck to is identifying the right investors for your stage. While the lines can blur at the edges, these are generally the steps you will take through different fundraising rounds. At least unless you really bootstrap for an extended period, and through key milestones.
Friends & Family
To get off the ground, work through the idea and have something to show you'll be starting off with raising money through your personal network. Family and friends, friends of family, and family of friends. Think old classmates, professors, bosses and coworkers.
Angel Investors & Startup Accelerators
The next step is professional angel investors, angel groups and startup accelerators and incubators which also provide seed stage funding.
Venture Capital Firms
Series A, B and C rounds bring the need for bigger checks to perfect and start scaling startups. This is the main space that VCs occupy.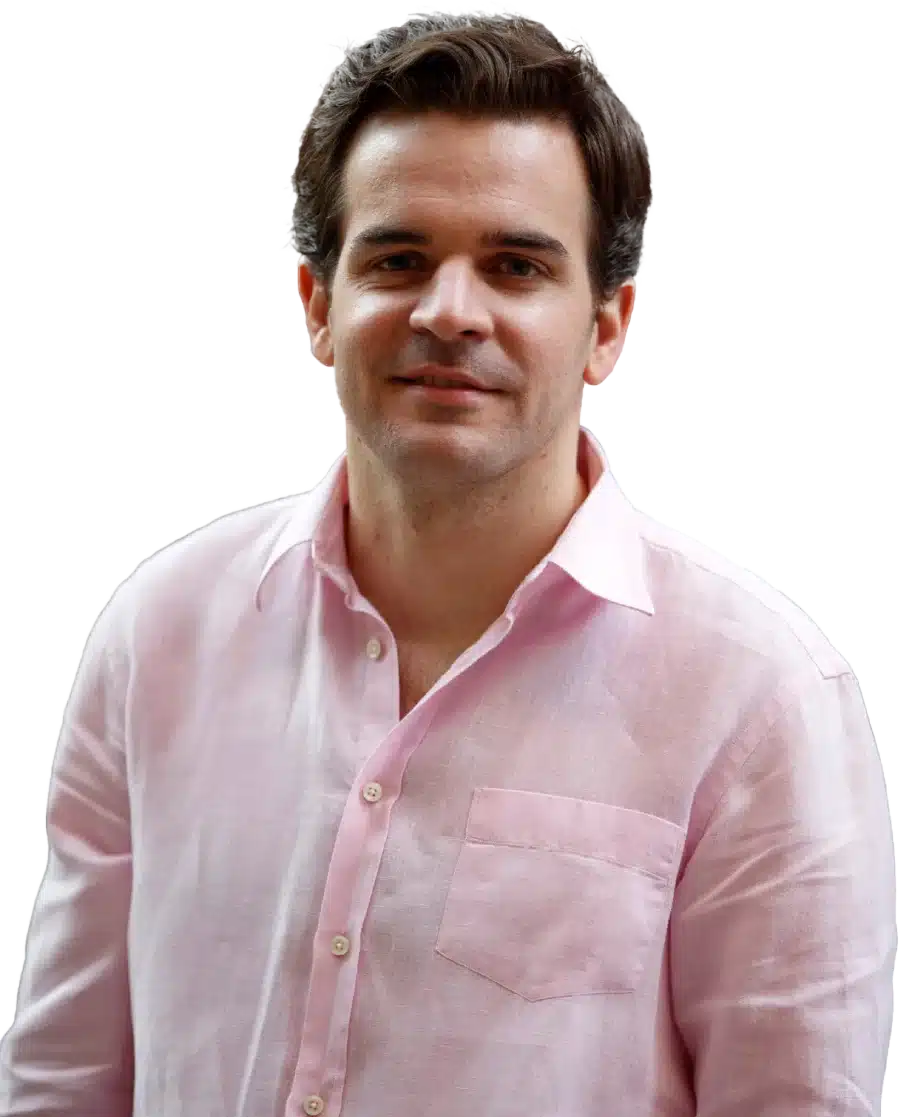 See How I Can Help You With Your Fundraising Efforts
Fundraising Process : get guidance from A to Z.
Materials : our team creates epic pitch decks and financial models
Investor Access : connect with the right investors for your business and close them
Private Equity Funds & Strategic Corporate Investors
Series D, E and F rounds have become increasingly popular as startups choose to stay private and grow for longer on their own. Often these rounds fund global expansion and the roll up of other companies in their space prior to going public or an even larger M&A deal.
Making A Shortlist
There should always be more to partnering with investors than the money which is something to keep in mind. In fact, the money should probably be the last thing on your list.
Even if all you want to accomplish is to raise the most possible money over the next couple of years, and sell your company for billions of dollars, you also need the best investment partners to help you unlock and make the next steps possible.
So, what are the other resources you should be looking for in an investor?
Experienced operational advisors

Introductions to other investors

Recruiting help for key team members and executives

Distribution and supplier channels
You've probably heard of other startup entrepreneurs who have had to present their pitch decks to hundreds of investors before getting a single yes. That's a lot of time and energy. All of which could be spent actually building a business. You can dramatically reduce the odds of being told no and having to go through so many presentations by honing in even further.
Which investors have been investing in startups like yours?

Who believes in your mission and vision?

Who has a good reputation for treating founders and customers well?

Which investors are working on a similar exit timeline as you?
Polishing Your Pitch Deck
The pitch deck is the core of presenting your investment opportunity. That is no doubt even truer today in the post COVID lockdown world we live in. Now that you've got a tight of investors to present to, make sure you go back and polish your pitch deck and be sure it is a great fit for them.
Keep it short and simple. 10 to 16 slides is plenty. Use a proven existing template to work efficiently.
In addition to your pitch deck, plan on being prepared with key supporting materials, including:
One page business plan

Executive summary

Your latest investor update
If you want to polish the delivery you may find interesting the video below where I cover in detail how to nail your pitch deck's narrative.
Presenting Your Pitch Deck
Often you'll be sending your deck in advance to even get noticed or get a conversation with investors.
You can do that by email attachment or sending a link to a shared Google Drive folder with these documents.
When you do get to present in person, whether live in front of a large audience, in a private meeting, or over Googe Meet, you need a strong 15 to 20 minute verbal presentation to go with your slides. Then you need to be well prepared to successfully navigate a grilling in the Q&A session.
Cultivate whatever feedback you can to keep improving your presentation, and keep following up.
Hopefully this post provided you with some perspective as you are looking into how to present your pitch deck to investors.
You may find interesting as well our free library of business templates. There you will find every single template you will need when building and scaling your business completely for free. See it here.
Facebook Comments