How to pitch an app to investors? With app development companies popping up everywhere, getting that first investment can be difficult to secure.
To win your investors over with your winning mobile app idea, you have to have specific elements to sell them on your idea.
Mobile apps have become the answer to all our everyday issues. We use it for entertainment, scheduling, organizing, communicating, navigation, and much more.
If you have one of those billion-dollar ideas but are struggling to conceptualize your idea, and land funding, this guide is for you.
It is normal to hit some roadblocks when creating the perfect pitch, but you can make them believe in your vision with your pitch once you find the right investors.
It is your job to prove to investors that you can take this app to the next level and that you are the team to bet on with their capital.
With the right strategy and preparation, you will be on your way to launching your next billion-dollar idea.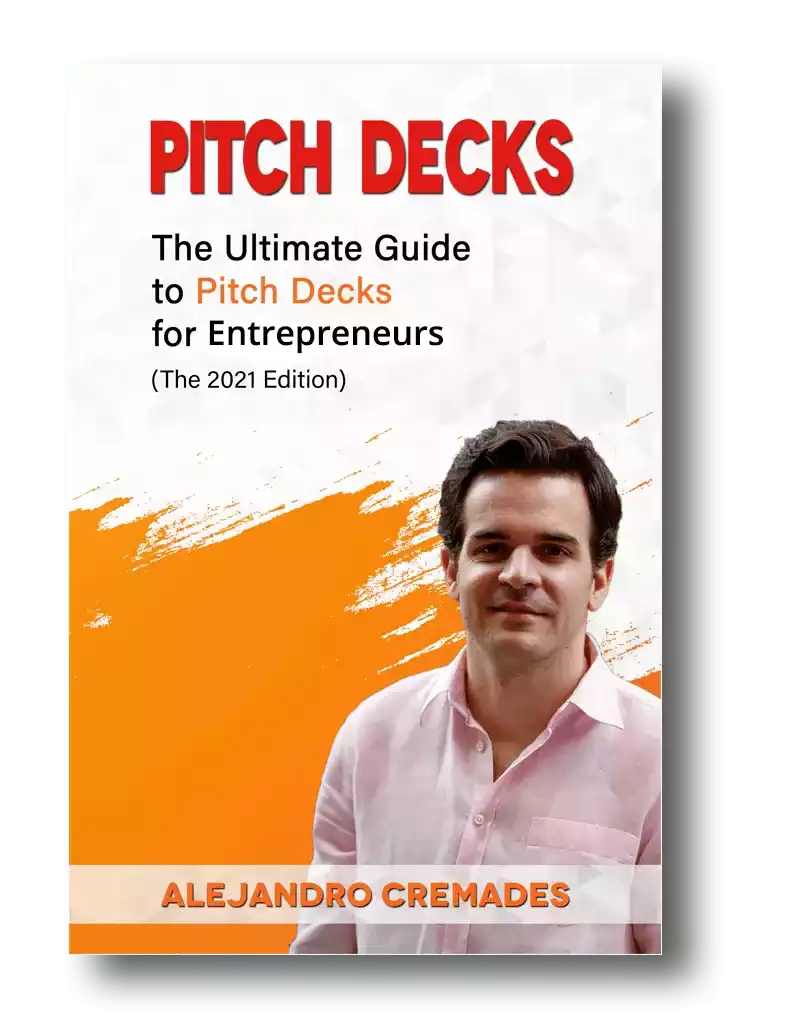 *FREE DOWNLOAD*
The Ultimate Guide To Pitch Decks
Here is the content that we will cover in this post. Let's get started.
Evaluate Your Ideas
To know to demonstrate the value of your idea and the best ways to get your message to the audience, determine its potential and status, and ask yourself the following:
How innovative and unique are your ideas?
Does your idea solve a pressing need in the market?
Will the solution to this need be profitable?
Is the app a new idea, or an improvement or an extension of an existing app?
What still needs to be accomplished for this to be a viable product and business?
Support System
Surround yourself with experienced and ambitious professionals right from the start.
When you have well-equipped people who can develop the app, people who can bring it to fruition, and the ability to make a commercial business based on it, you show the investors how seriously you take this.
companies prefer to have a strong in-house team that can run on its own and needs minimal external resources.
60% of new ventures will fail because of issues with the team. Though the right team alone can add tremendous value to your business.
Carefully choose your team members and ensure every one is as dedicated and driven to see the success of the app as much as you are.
You can even outsource certain areas of your pitch, such as to a marketing expert, researchers to help with your market research, and public speaking or pitch consultants for your verbal pitch.
Having a good team will ensure the app's value exceeds expectations through hard work and passion for the project.
When you're figuring out how to pitch an app to investors, you'll want to show that you have the assets of exceptional talent in your corner.
The Pitch Deck
The amount of passion you have for your app is what gets translated through your pitch, so they believe in it through your slides too.
Investors are giving their money to you and not the app. You need to show your passion and convince them to love it too.
Gather all the facts and have the numbers ready, but try to share only the basic essential information so you don't overwhelm them.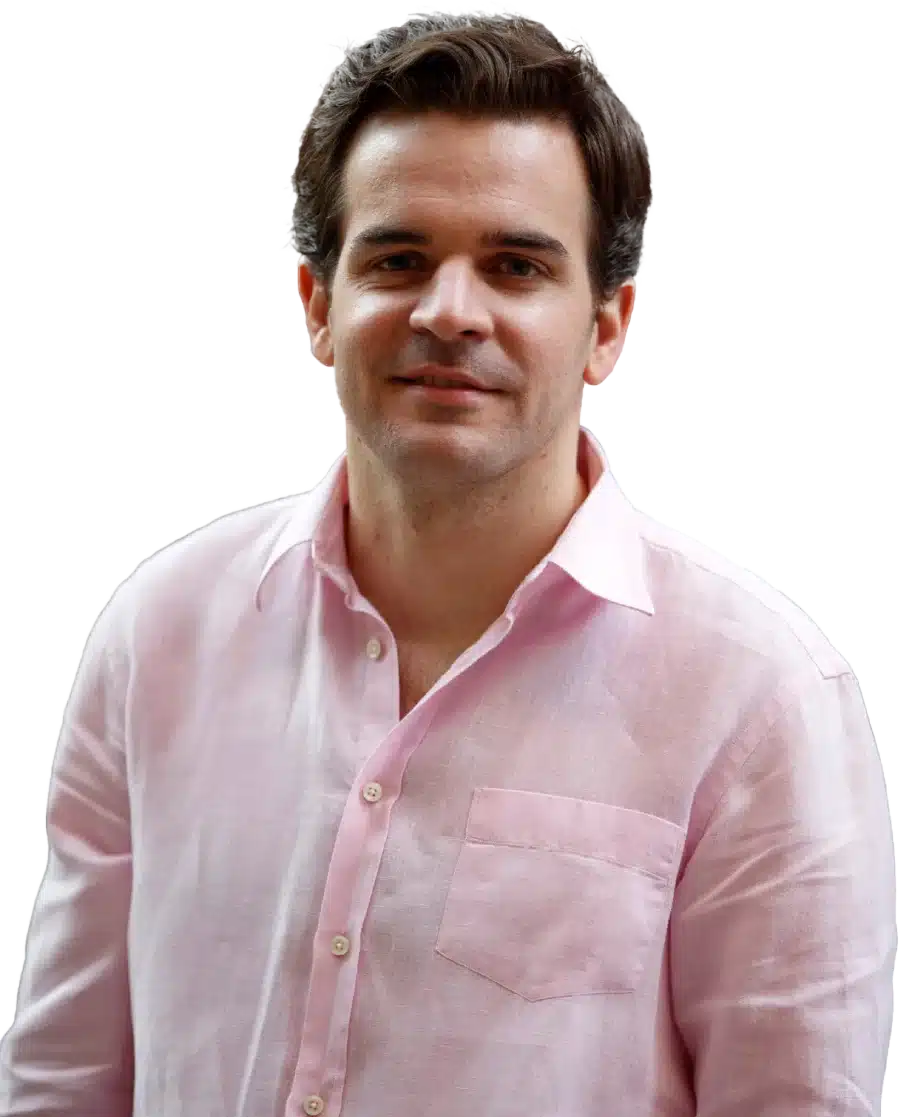 See How I Can Help You With Your Fundraising Efforts
Fundraising Process : get guidance from A to Z.
Materials : our team creates epic pitch decks and financial models
Investor Access : connect with the right investors for your business and close them
This is what a pitch deck is for.
Your pitch deck is a summary of your entire idea, ideally in 10 slides. You will reveal a need, how your app intends to solve the need, and the financial benefits.
Remember, their time is limited, and they have 20 other startups knocking at the door for the opportunity.
Make sure your pitch isn't longer than 20 minutes, and follow it with a Q&A session.
When creating a visual presentation, try limiting it to 10 slides (unless you are a later stage startup with more data) and keep your speech short, ensuring every sentence you say is meaningful, and not just fluff.
Keep in mind that in fundraising storytelling is everything. In this regard for a winning pitch deck to help you here, take a look at the template created by Silicon Valley legend, Peter Thiel (see it here) that I recently covered. Thiel was the first angel investor in Facebook with a $500K check that turned into more than $1 billion in cash.
Remember to unlock the pitch deck template that is being used by founders around the world to raise millions below.
Access The Pitch Deck Template
Your email address is 100% safe from spam!
What to include:
Introduction
Introduce yourself, your team, and what you can bring to the table.
Market need
What market need is there that you intend to solve? Be sure to cover the market size you are aiming for.
Solution
How do you intend to meet the market's needs?
Product description
Give a detailed description of your product and what sets it apart from the competitors. If you have a prototype, introduce it to potential investors.
Competition
Who is the competition, and what are your advantages? How do you plan to beat the competitors?
Development plan
Your investors need to know how you plan on developing your app idea. You can do so by hiring in-house developers, outsource to app development companies or do it yourself. Provide the projected timeline and cost to develop the app and have well-researched milestones.
Marketing
What are your marketing strategies, and how will you make your app known to the consumer?
Business model
What approach are you taking, and how will you generate profit?
Investment
Now is the time to talk about the financials and their investment. How much investment do you need, and what are the investment terms?
Contacts
Provide all contact information to relevant staff members.
Use a large font and a layout that shows the relationship between each element on the slide.
Consider the order of the story you want the audience to see to end up with the right visuals.
Use a 30 point font for the text and infographics and photos instead of big blocks of text.
When you're learning how to pitch an app to investors, these are the details you should be trained in.
Research Your Investors and Personalize Your Pitch
Researching your investors allows you the opportunity to personalize it to maximize the effectiveness of your pitch.
You can determine the average investment per project they have and their primary interests.
After proper research, you can personalize your deck pitch as an effective strategy as well.
Appeal to the potential investors by showing them you took the time to research their company, and you chose them to invest in the project.
Express that their ideas and values align with yours and let them envision you with their company.
Have a Prototype Ready
Bringing a prototype to a pitch meeting will increase your chances of landing that investment.
It is a concrete way to prove that you have a functional app and invested time and energy into creating the prototype.
Having a prototype is a sure way to convince your investors that you can make progress and are working in the right direction.
Test Your Pitch
The best way to ensure your app is going to be successful is to test your pitch.
Bring your idea to people in the industry or coworkers and see what they think and how you can improve not only the app but your pitch as well.
Constantly be making improvements to your product and pitch after every presentation with investors.
If you have been working on your app idea for some time, keep track of market trends to ensure your app will meet the consumer's needs and the ever-changing industry.
Creating the Perfect Pitch for Your App
It is ultimately your goal to get investors to give you their money. But how do you do that?
There are various ways you can increase your odds of locking them in as your partners. Exploring the strategies will help you when you're looking for ideas for how to pitch an app to investors.
Body language
Pitching to a group of investors is already a daunting task, but how you carry yourself throughout the pitch will make or break your opportunity. Stand up straight, make eye contact with your audience, and give them a smile. Be approachable and friendly. When you show faith in yourself and your ideas, it is easier to convince others to believe in them.
Keep it short
Investors are busy. Don't waste their time on pages and pages of unnecessary slides. Keep it short and engaging.
Create a story
List all the reasons why the consumer needs your app, why the investor should give you their money, and how you can save the day with your brilliant idea.
Step back
Once you have gotten your pitch down on paper, step away from it for a while. Let it simmer for the next day or two. Your mind is subconsciously still thinking about the pitch, so you will add more valuable ideas when you come back to the drawing board.
Hook
The hook is about 15 seconds long, and it needs to convince the investors to continue listening and take action. They have most likely already decided whether they like your idea or hate it, so make this count. You can start your hook with an 'imagine this' or 'picture this' to get them thinking.
Money
Investors might be giving you their money, but the intention is to make more money back. Now is your time to show them how they can make money off your idea.
Swift action
Don't finish off your pitch without creating a sense of urgency. Hint at the opportunities available to you, and there are time constraints on when the product needs to enter the market to capitalize on the consumers purchasing habits. Don't push them to invest, just to invest now and not later.
Practice
Don't go into a meeting with investors having only practiced your pitch a couple of times. Memorize your pitch line by line and make bullet point notes if you stumble. It should also not appear too rehearsed. So the more you practice, the more conversational it will sound. Record yourself giving the pitch and present it to loved ones. Ask them for helpful and constructive criticism.
Prepare
Ensure you have the answer to every probable question concerning your app. Investors might have questions on design, creation, finances, or the competition. If you have researched and planned well, you can answer questions with confidence. Most importantly, take the time to learn the finer nuances of the app. The information will go a long way when you're working out how to pitch an app to investors.
Would you like more ideas for how to define your go-to marketing strategy and really sell the app to investors? Check out this video I have put together explaining hot to do that.
The Do's and Don'ts of Pitching Your App to Investors
Since you are looking for investors to raise capital, there are some do's and don'ts to remember during your pitch.
Don't be scared to ask for the money you need. Having adequate capital will help you launch your app more effectively, and it will keep you from having to come back to ask for more money.
Do acknowledge the risks. There are risks involved in every startup, and the main objective of the investor is the ROI. Acknowledge the potential risks, how you will mitigate them, and be as transparent as you can.
Don't rely only on projections to value your app. While you should include projected earnings, showing you have already made sales is concrete evidence that your app can turn a profit. Show market figures, statistics, and facts. As well as your traction.
Do listen to the ideas of the investors. It is common for investors to give their two cents on an idea during a pitch. While it might be difficult to hear criticism, accept their advice. Most of the time, they know what they are talking about and can take your app to the next level. Perhaps they see other areas of improvement that you might have missed. Remember, you are going to them for an investment, so they must know how to run a profitable business.
The Bottom Line
Your app is your passion, and it is your job to get investors excited about your product.
You only have this moment to make a good impression, so start planning the ins and outs of your pitch and be prepared for anything.
Investors are not just giving their cash to an idea – they are giving it to the person behind the idea. So leverage these tips to show up at your best.
Make a conscious effort to learn how to pitch an app to investors.
You may find interesting as well our free library of business templates. There you will find every single template you will need when building and scaling your business completely for free. See it here.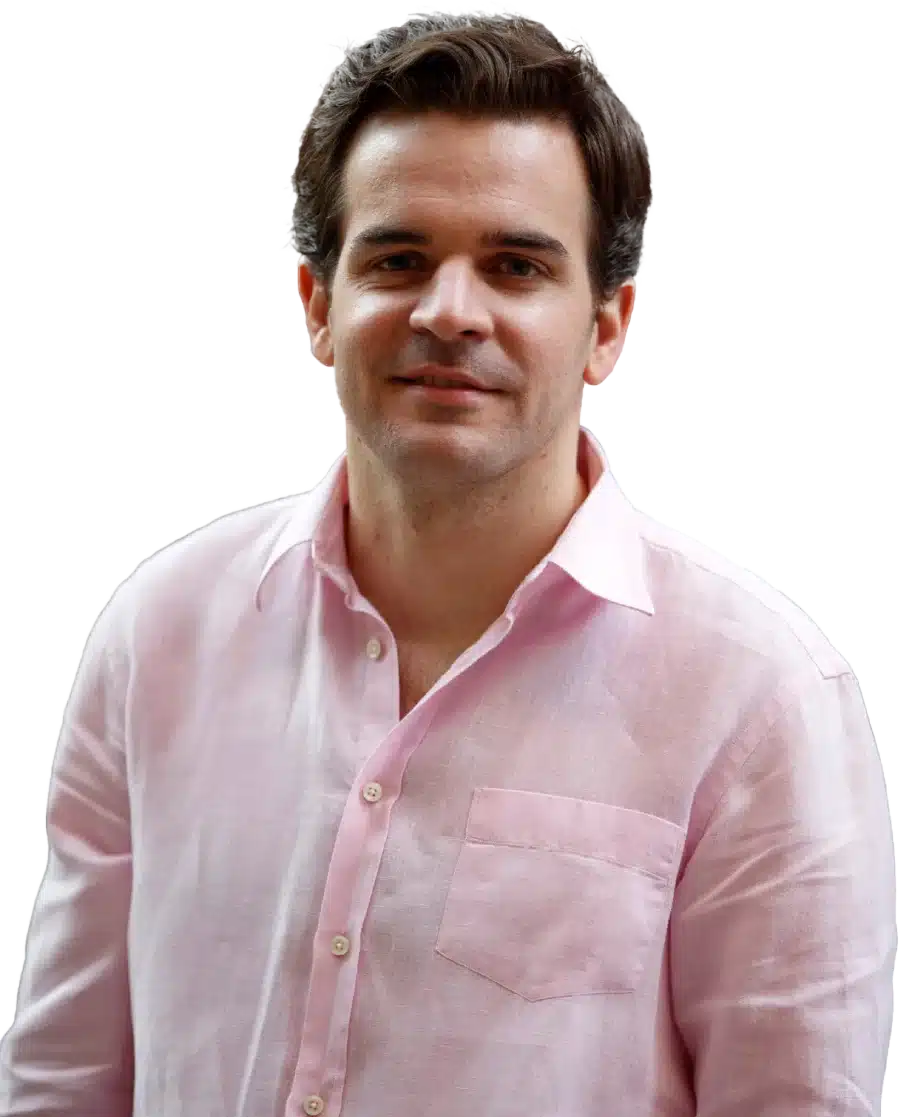 See How I Can Help You With Your Fundraising Efforts
Fundraising Process : get guidance from A to Z.
Materials : our team creates epic pitch decks and financial models
Investor Access : connect with the right investors for your business and close them
Facebook Comments