How to make your pitch deck stand out for investors? According to experts and researchers, an average investor spends less than four minutes evaluating your pitch deck.
This means that you do not have much time to mark your proposal as good or bad. This is the time taken by investors on pitch decks sent through electronic mail.
In the case of stage pitches and presentations, the investor might give you a little more time to make the right impression. Though you only have seconds to make a strong first impression.
However, presenting live in front of the audience is even more challenging. Keeping the potential investor interested and attentive, can be a big task.
You, as an entrepreneur or start-up founder, can be stressed to get the right message out there. With lots of pressures to overcome, your pitch deck has to have something that makes it different from the thousands of other options available to the potential investor.
What is that differentiating factor? How to make your pitch deck stand out? What are the expert dos and don'ts you need to remember?
In this article, we have compiled together some of the tried and tested tips for making your pitch deck impressive, unique, and different for the investor.
Check them out…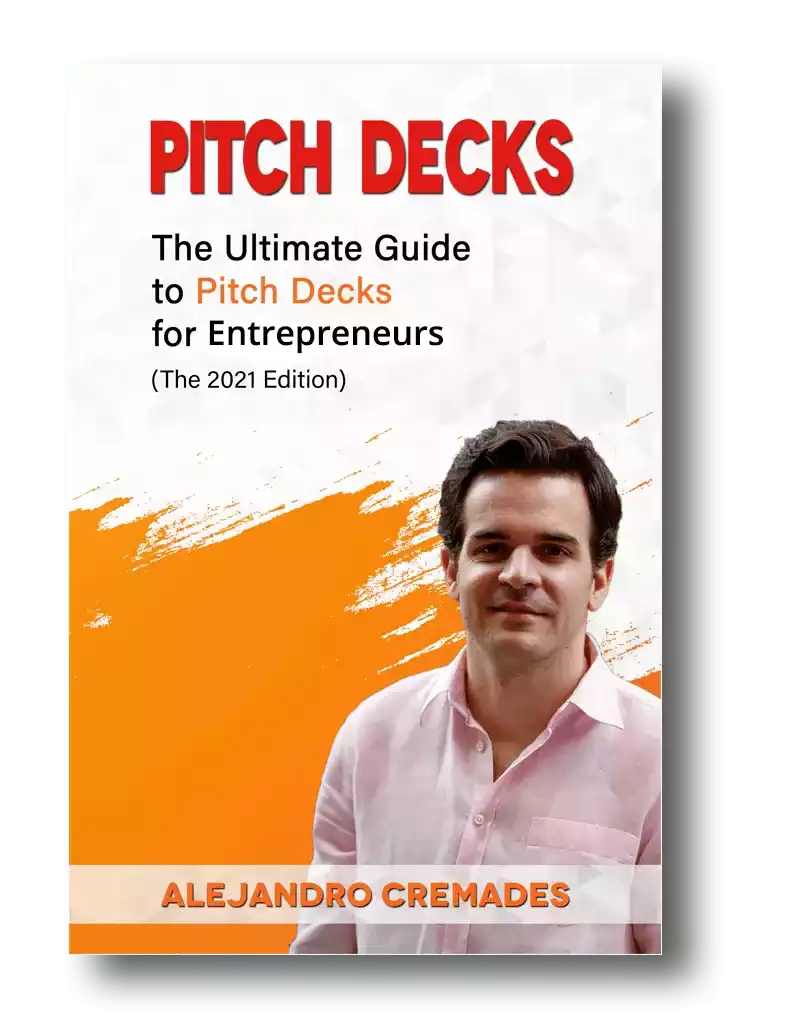 *FREE DOWNLOAD*
The Ultimate Guide To Pitch Decks
1. Research First
Never start a pitch deck creation process without any background information in hand. Make sure to do your own research before the actual pitch deck presentation to ensure you know the investor you are targeting.
Find out information about the potential investor's preferences, past investment projects, key industries of interest, and similar essential details.
Personality attributes like risk aversion or aggressive approach can tell a lot about a person and the type of business proposal he might be interested in.
Before creating a pitch deck, gather relevant information about the potential investor.
Keep in mind that in fundraising storytelling is everything. In this regard for a winning pitch deck to help you here, take a look at the template created by Silicon Valley legend, Peter Thiel (see it here) that I recently covered. Thiel was the first angel investor in Facebook with a $500K check that turned into more than $1 billion in cash.
Remember to unlock the pitch deck template that is being used by founders around the world to raise millions below.
Access The Pitch Deck Template
Your email address is 100% safe from spam!
2. Brand Simplicity is the Key
A brand is something that makes your company different from the others. It is a point of identification and recognition in the vast corporate world.
Making the right brand identity is very important for a new company. As your company climbs up the greater levels of success, your brand should gain immense monetary value.
Every entrepreneur and startup founder must ensure to create a logo and brand name that conveys the true essence and personality of your business to the investor. It will actually be a test of your creativity and ingenuity.
The key is to keep it simple, yet different. Experts suggest that a new brand should not carry any more than three colors. The choice of colors should also be aligned with your area of expertise and line of business industry.
Understand the underlying meaning of the color palette that you choose and how it is going to influence the potential investor. Analyze it from all aspects of perception and interpretation.
Ensure to keep your logo and brand identity simple and attractive. It's one of the simplest rules for how to make your pitch deck stand out for investors.
3. Create Wonders With Numbers
Validating a point becomes far simpler and effective if it is backed by numbers. Make sure to support all your prepositions, sales and marketing forecasts, competitive analysis, and other essential start-up business information with the help of numbers and figures.
Using percentages and specific numbers can create a much stronger impact on the audience rather than using comparative terms like more, much higher, slower, lesser, etc.
Be specific in every detail that you present in your pitch deck.
4. Accentuate Your Numbers With Tables and Charts
It is very important to understand that no matter what type of audience you have, it is sure to have a small attention span. When we are talking about pitch decks, in particular, potential investors do not have the time or patience to look at long numbers and figures.
Although you cannot omit these numbers, you can transform them into easily understandable and quick scanning charts and graphs.
With so much on their minds, potential investors cannot run through paragraphs or complex text to make out what you are proposing. However, by flashing well-orchestrated tables and charts, you can make a strong impact in a much lesser time period.
All relevant and pivotal information and data should be presented in the form of tables, graphs, and charts, or big data points. It provides visual clarity, easy comprehension and helps highlight the key figures in a differentiating manner.
Make sure to use innovative designs and styles of charts and color them wisely to bring the right attention to them.
5. Substitute Text With Icons
Icons are a very useful way of expressing words. They serve two main purposes in a pitch deck. Firstly, they make your pitch deck attractive and unique, and secondly, they convey the information in a quick and effective manner.
By substituting the complex and dense text of your pitch deck with icons you can convey the same meaning but without words.
According to many experts, icons can also serve the purpose of headings. An investor who is short of time, can scan through your pitch deck and glance at the vital information, through these conspicuous icons and allow easy skimming without losing on the essential details.
Icons are the best way to reduce the overall text and connect with your audience with visual clarity. You can also use your icons as a brand-building mechanism.
You'll also use these icons when learning how to make your pitch deck stand out for investors.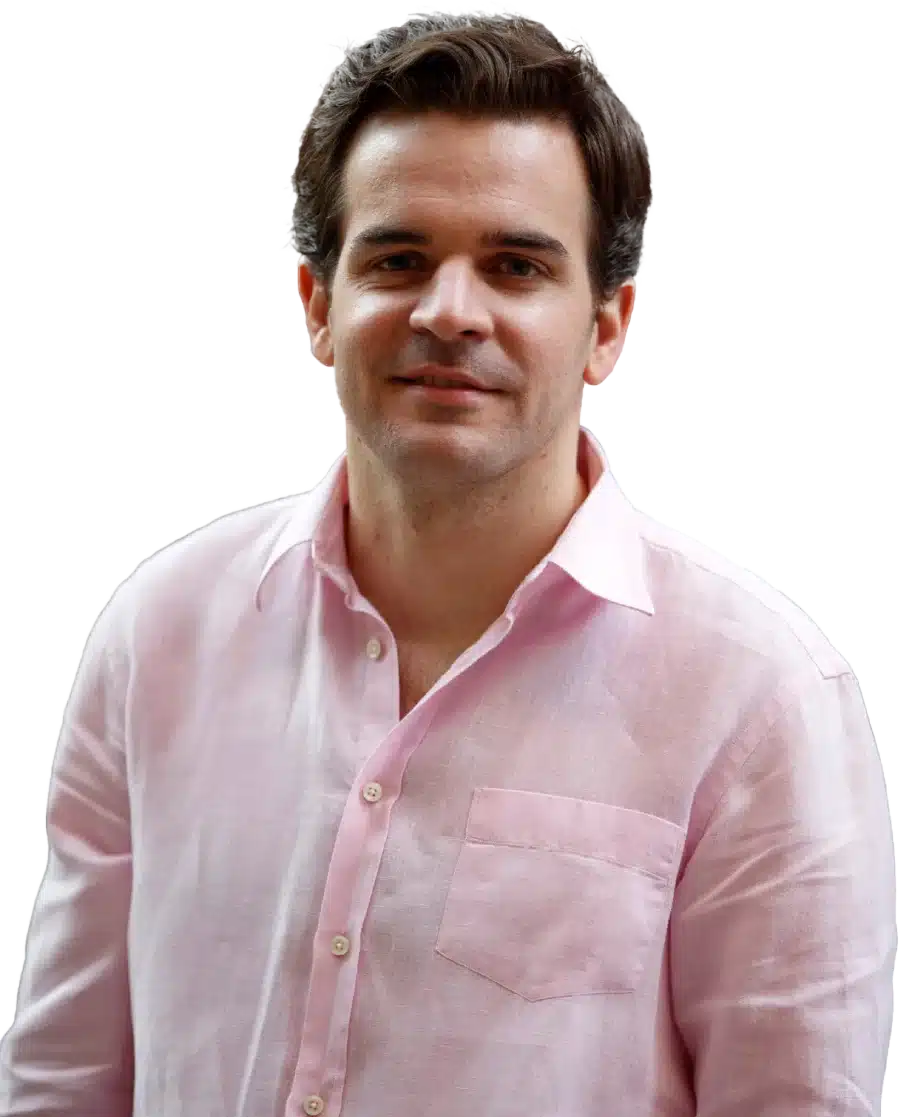 See How I Can Help You With Your Fundraising Efforts
Fundraising Process : get guidance from A to Z.
Materials : our team creates epic pitch decks and financial models
Investor Access : connect with the right investors for your business and close them
6. Provide Competitor and Market Insight
No matter which business or industry you belong to, providing a competitor analysis is very important. Any potential investor, who might want to invest his money in your business, will definitely like to have an insight into the market condition.
This means that you need to highlight information about how your new start-up will enter the competitive industry, what position it will take in terms of price, product, and location, and how it will differentiate from the other competitors.
Establishing a niche and pinpointing your competitive edge is vital to persuade an investor into funding your business. According to funding experts, using the XY graph is a great technique to validate your point in your pitch deck.
The X and Y-axis represent the various characteristics of the market and the product and you can express the position of the various competitors in comparison with your own company using icons or logos.
At a simple glance, the potential investor will understand the position and placement of each competitor and your own proposed position in the market.
7. Use Tiled Layouts to Categorize Information
As an entrepreneur and startup founder, you have lots of data and information that you want to share with the potential investor. However, the potential investor, on the other hand, has little time and attention to reciprocate such large volumes of information.
So, one way is to sort out the essentials and categorize them using tiled layouts. This type of pitch deck design allows you to break up larger sections of information and text into smaller chunks with headings.
As a result, visually it becomes very simple for the audience to comprehend the content with ease. Every tile in the divided sections has small amounts of specific information.
This strategy helps in eliminating the need for reading through the entire text and filtering out the important information from it.
Every page can be divided into several sections that are easily readable. Do remember to differentiate each tile with prominent borders and color patterns that help them stand out.
Also, add distinctive headings to specify the type of information each tile carries. Headings are yet another effective tool every entrepreneur must learn.
When you're figuring out how to make a pitch deck stand out for investors, integrate this tool.
Learning the most effective ways on how to share information with investors is essential for entrepreneurs to raise funding. And, the one way to do that is to prove that your idea is better than the competition.
If you would like more information on how to do that, check out this video I've created.
8. Specify Progress Milestones On a Timeline
Any potential investor who might put his money into your start-up would be very interested in the future progress and activities of your company.
As a startup founder, you must have sorted out the progress milestones of your proposed project plan. The key to making it prominent is to plot it on a timeline.
This will visually highlight project growth and milestones and let the investor understand the plan with clarity. The key advantage of using this technique is to save the investor the hassle of going through paragraphs and complex text and understanding the forecasted activities.
It also prevents losing an investor if they don't get time to ask you about the milestones that you've achieved already.
9. Personalize with the Team's Professional Pictures
Pitch decks are a means for introducing the potential investor to your business idea, product concept and make them interested in your start-up enough to grant you a meeting.
As a founder, you are the face of the company. However, the potential investor will definitely be interested in finding out about your other team members as well.
They will like to know about their qualifications, experiences, skills, and commitment to the project. In many cases, where businesses are employee-centric, having a good team guarantees future success.
Therefore do not forget to add professionally styled team photographs to your pitch deck. These pictures will be the face of your company. Many investors are interested to know about the real people behind the concepts. And this is their window to peek through.
In addition, add professional insights about the skills and expertise of each individual along with the exact contributory role they will be playing in your organization.
10. Highlight Important Points First
For an investor and a start-up founder trying to get his idea through, every minute of the pitch deck presentation is important. Using these precious minutes in the most productive manner can make your pitch deck different from the others.
The key aim is to remember that you should always provide a plan of action in the first section and highlight the most important points first.
11. Use Pictures And Images Effectively
With so much to tell and lots of information to share with your potential investor, pitch decks often become heavily inflexed with text and words. Filling up paragraphs of facts and figures and explaining strategies and business tactics can be quite a handful.
The best way to avoid content-heavy presentations is to effectively use images and break the monotony with relevant pictures. Pictures are worth a thousand words and are vital for creating the perfect pitch deck that stands out among the crowd.
For reference, you can use stock images available for free or premium images available on platforms such as Shutterstock. Better, you can also use your own exclusive imagery.
These images not only help make your pitch deck visually compelling to the audience but also helps you establish a brand identity of your own.
You can use these images to differentiate various sections of the pitch deck and give the audience the necessary break needed in the text-heavy discussion. That's another of the effective ways on how to make your pitch deck stand out for investors.
Make sure to choose imagery that is reflective of the company's ideology, concept, and expression of business. These images should be related to the target audience and the niche you are trying to fulfill.
The images should be sized to fill in the entire length of the slide edge to edge. This will provide a more professional look to your pitch deck.
Summary
These are key tips to keep in mind if you want to know how to make your pitch deck stand out for investors. All this effort you are making is to get your start-up funded. So, make sure to include the amount of money you need to fund your prospective business proposal.
Avoid giving out vague information without any valid supporting elements. Be sure to remain as objective and goal-oriented as you can. This will help bring clarity to your pitch deck and enhance the understanding of the potential investor in a positive way.
You may find interesting as well our free library of business templates. There you will find every single template you will need when building and scaling your business completely for free. See it here.
Facebook Comments