Are you wondering how to make a pitch deck? If this is the case, you need to consider the function of your deck. What is it that you are pitching? Who will the audience be? What is your end goal? The answers to these questions will directly tie into how you make the best pitch deck for your business.
In this article, I'm going to show you how to make an effective pitch deck. We'll look at the above questions and explore the perfect structure for your pitch deck. Let's get to it.
The Function of Your Pitch Deck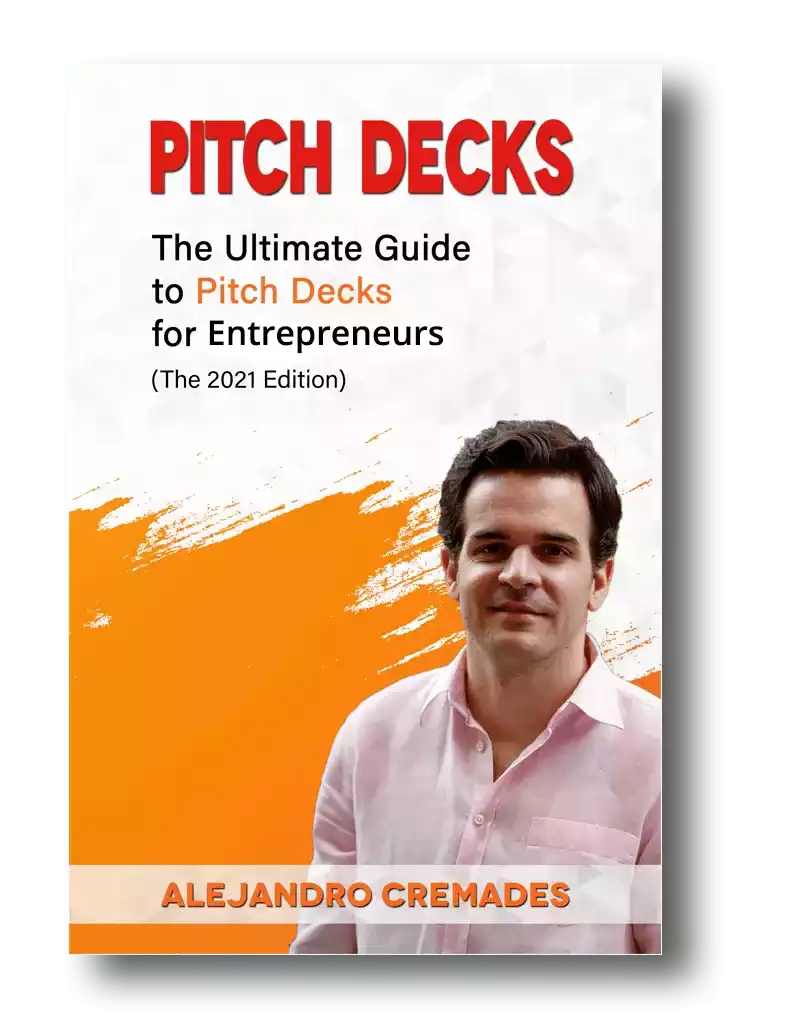 *FREE DOWNLOAD*
The Ultimate Guide To Pitch Decks
In a previous article, I outlined exactly what a pitch deck is. To summarize, a pitch deck is a series of slides used by an entrepreneur to persuade an audience to take an action. In most cases the audience is an investor, and so the function of your pitch deck is to secure investment.
In some cases, your pitch deck's function will be to achieve something other than immediately fundraise. This could be persuading a business to allow you to license their products or pitching your basic business idea so that you can get a face to face meeting with investors through the different startup funding rounds.
Whatever the function of your pitch deck is, that's where you need to begin. It's the foundation on which everything else is built. Know the function of your pitch deck and design it with that goal in mind.
Here is the content that we will cover in this post. Let's get started.
Storytelling & the Pitch Deck
Storytelling is essential to any good pitch, and it's a critical part of the pitch deck process. Once you know the function of your pitch deck, you can start to think about this storytelling aspect.
Your story can be broken down into three stages: The Problem, The Solution, and The Profit. 
To be persuasive, you will need to ensure that each of these three stages contains information specific to that stage, your story, and your overall goal. Let's now look at these stages in greater depth.
Stage 1: The Problem
The problem stage of your pitch and story involves highlighting an issue that needs resolved and without a doubt one of the most important slides you need in your pitch deck. This will hopefully be a problem that people face which has not yet been solved, and so your business plan should contain the necessary strategy and concepts to solve it.
For example, let's look at a successful multinational company like Uber. If you were the founder of Uber looking for investment, you would highlight that people can't always get a taxi when they need to, waiting for ages to get the transport they need.
You would build a story around this, showing why customers are frustrated with current taxi services and need a different service to get what they want –  a faster, safer, cheaper way to travel. You need to make this desire compelling as you speak.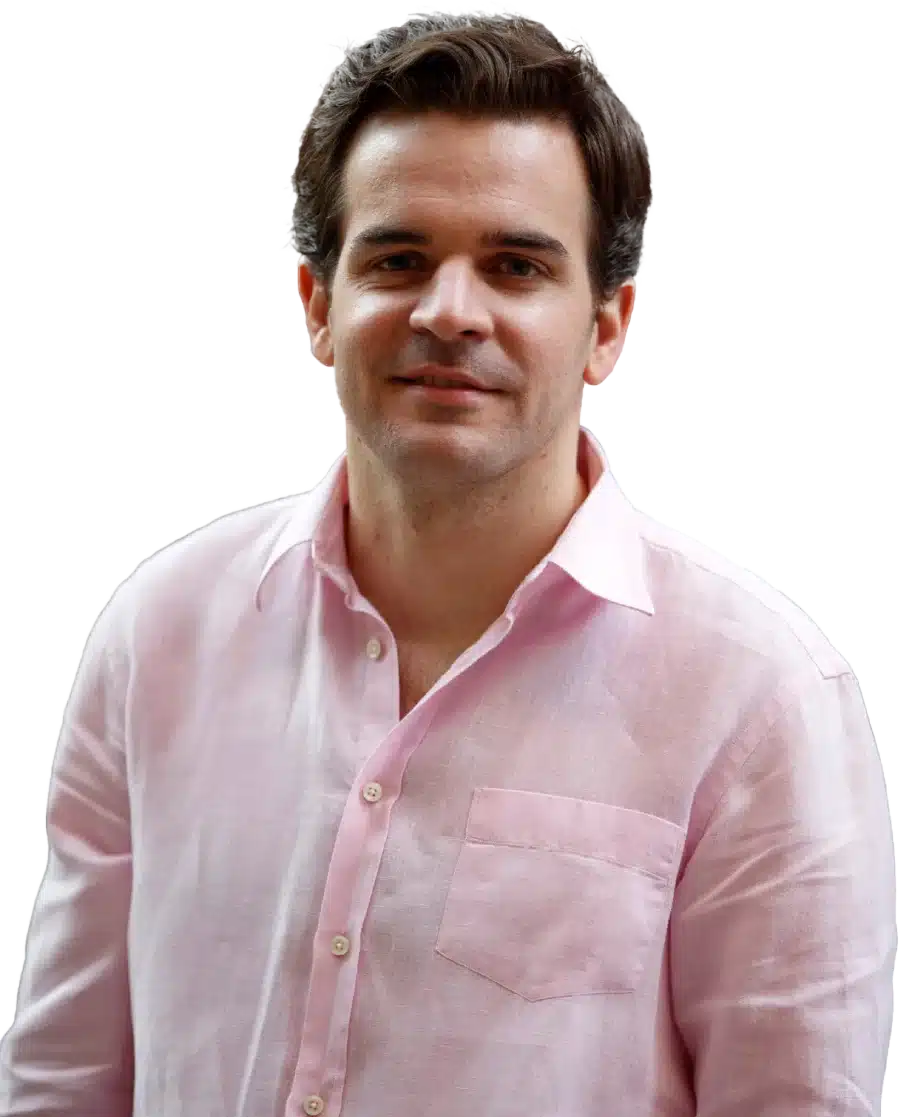 See How I Can Help You With Your Fundraising Efforts
Fundraising Process : get guidance from A to Z.
Materials : our team creates epic pitch decks and financial models
Investor Access : connect with the right investors for your business and close them
When highlighting the problem, it's most persuasive to have some market research behind what you're saying. Simply pointing out an issue without the data to back it up is not always convincing. Keep a good balance of data to back up your points, while not overwhelming or boring potential investors.
This is a good place to state some marketing statistics about the number of people looking for this solution, or the overall size of your chosen marketplace.
At the end of this part of your pitch deck, summarize what the problem is and why there needs to be a solution.
Stage 2: The Solution
In the second stage of your pitch deck, you need to show how you can solve the problem you identified in the first stage. This should be concise and very clear. In fact, more than any other part of your pitch deck, your solution has be assured, confident, and direct.
The reason is that the solution your business is aiming to provide through a service or product is the entire crux of your pitch. Investors cannot leave a pitch confused about what you are trying to achieve. 
Explain clearly how your product or service solves the problem. Follow this up with why the way you are solving the problem matters most. Why should a customer choose you over a competitor?
An important part of outlining your solution is to show why the timing is critical. Show your timeline for getting your product or service to market. Clearly explain why your solution needs to reach market within the timescale you have set out in your business plan. 
The reason for your timing could include a valuable gap in the market only being open for so long and the need to stand out to gain a foothold in the marketplace before the opportunity passes.
Stage 3: The Profit
The last stage should be the longest part of your pitch. Outlining the problem and solution should be done as concisely as possible. When it comes to stage three where you show the profitability of your business plan, you will need to go into more detail.
To help with this, you can break stage three of your pitch deck into the following subsections: Investment, Traction, Competition, and Financials.

Each of these sections, which could be one or more slides, will outline why your business model will be successful and how investment will be lucrative for both your business and investors.
After you have finished stage two and outlined the solution, you can display a quick summary of investment to help you bring your product or service to market. This should be a concise breakdown of how much money you need and where this will be invested. An example could be infrastructure, manufacturing, and marketing. Make sure you include your costings per product.
Your traction slides could also be labeled "growth". These are projections for how your business will grow and how your product/service will perform over a specific period. It's helpful if this is a line graph clearly showing per month revenue or units sold projected increases. Make sure these projections are not fantasy and are based on market research/current growth.
If you are at the very beginning of your journey, you might not be able to put together a reliable traction or growth section. If this is the case, I would recommend leaving it out or only briefly mentioning it rather than trying to bluff your way out of it. Experienced investors will spot this a mile away.
Your competition section should break down how your competitors are currently performing compared to your business. You could also include examples of how much capital a competitor has raised to meet their own goals to show how much value there is in your proposition just like you would do in a business plan.
If possible, I would include a brief bullet point about the patent and/or trademark protections you have to stop a competitor from simply copying your approach.
The financials section is a more detailed breakdown of your business projections. Remember, investors want to make as quick a return as possible for their investment, so if you can show that within a three year period they will double their investment, for example, that's a great hand to deal during a pitch.
Again, this needs to be a realistic projection, especially if the investors you are pitching to have experience within your niche.
On top of this, you should have a detailed breakdown of your financials in Excel format. I recommend not including this in a slide, but rather offering it to investors as a hand out at the end of the pitch so they can go over your figures in more detail. This also stops your pitch deck from getting bogged down in figures.
Your pitch is about getting investors excited about your business, not boring them with too much data!
At the end of this section, summarize how much you hope to raise in order to launch your product/service or reach your next business milestone. Make sure you include what you are offering in return in terms of equity etc. 
I recommend providing a range rather than a single figure for the overall amount you are trying to raise. This will keep investors with lower investment capital interested rather than being put off by the largest value.
Your job is to design a series of 10 – 20 slides with accompanying talking points, so that you can persuade investors to invest. You do this with a compelling story. I cover also how to create a pitch deck on the video below.
Learn More About Pitch Decks and Startup Investment
I hope this breakdown of how to make a pitch deck has helped you on your journey as an entrepreneur. 
If you would like to continue that journey and learn from some of the most successful entrepreneurs in the world, check out The DealMakers Podcast. Each week, I interview successful business people who share their insights on how to make your business idea a runaway success.
Remember that storytelling plays a key role in fundraising. This is being able to capture the essence of the business in 15 to 20 slides. For a winning deck, take a look at the template created by Silicon Valley legend, Peter Thiel (see it here) that I recently covered. Thiel was the first angel investor in Facebook with a $500K check that turned into more than $1 billion in cash.
Remember to unlock the pitch deck template that is being used by founders around the world to raise millions below.
Access The Pitch Deck Template
Your email address is 100% safe from spam!
Facebook Comments