How to increase MRR? MRR, or monthly recurring revenue, provides a snapshot of your company's finances.
It's one of those critical indicators you keep an eye on month after month, hoping to see progress. Simply explained, it's monthly revenue generated by active clients for your business.
In this article, we'll look at what this metric is, how to calculate it for your own business, and how to apply some basic strategies to help you boost your MRR. So, without further ado, let's get started.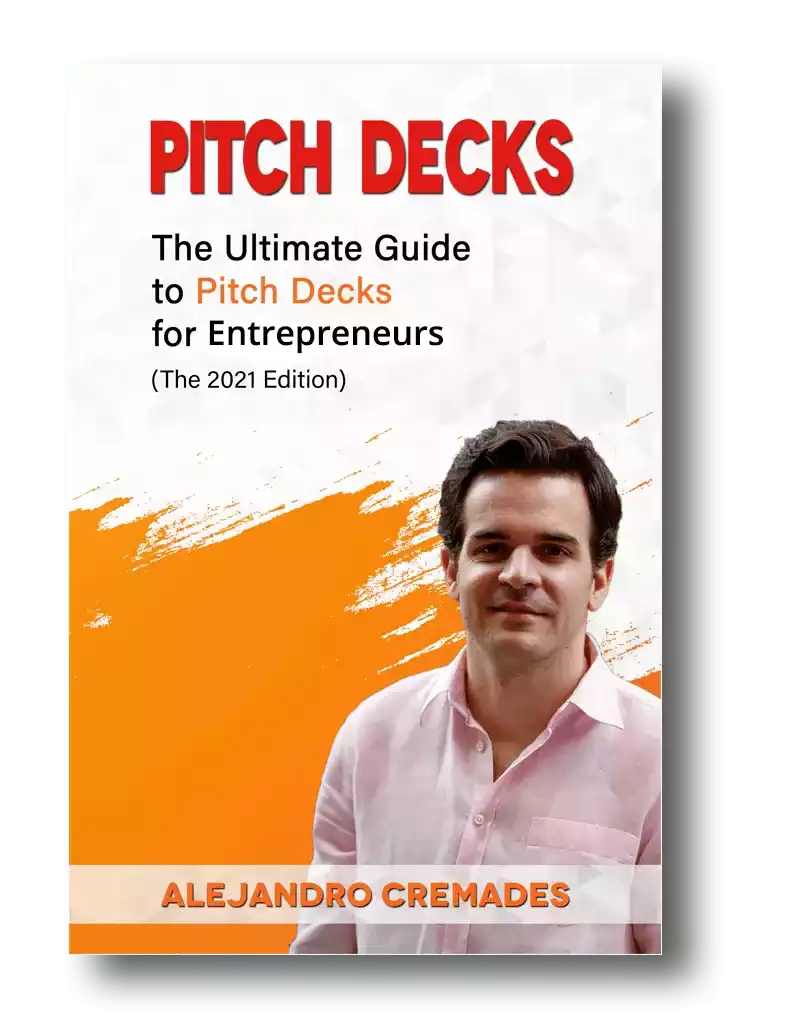 *FREE DOWNLOAD*
The Ultimate Guide To Pitch Decks
Here is the content that we will cover in this post. Let's get started.
What exactly is MRR?
Monthly recurring income is the money you make from selling your service or product. In a nutshell:
MRR = The money that you acquire from sales of products or services.
MRR = The money that is received from sales or services on a consistent basis.
As summarized above, MRR refers to revenue that you generate on a consistent basis, rather than one-time sales. Subscription based organizations such as SaaS providers, value MRR since it captures continuing revenue.
You can monitor a range of MRR types, such as new expansion and reactivation. The type you decide to work with will depend on your approach to business objectives. Businesses that are new to revenue analysis can start with classic MRR and gradually expand to alternative MRR measurements to acquire a more detailed picture of their business health. Read ahead for more information about how to increase MRR.
Your MRR can influence the amount of funding you can raise. Keep in mind that in fundraising, storytelling is everything. In this regard for a winning pitch deck to help you here, take a look at the template created by Silicon Valley legend, Peter Thiel (see it here) that I recently covered. Thiel was the first angel investor in Facebook with a $500K check that turned into more than $1 billion in cash.
Remember to unlock the pitch deck template that is being used by founders around the world to raise millions below.
Access The Pitch Deck Template
Your email address is 100% safe from spam!
How to Work Out MRR
Let's look at the different kinds of MRR that should be independently monitored to get a proper image of the company's performance before we go into calculations, examples, and benchmarks.
Classic
New
Expansion
Reactivation
Contraction
Set New
MRR is merely a top-level metric, and more complex businesses should go deeper into its variants. Founders can discover key weaknesses and strengths of their company by taking a more detailed look into these metrics. However, before we discuss the more detailed MRR formulas, let's take a look at how you can easily work out your MRR on a more general level:
Classic MRR
As mentioned above, if you are a startup or new to revenue analysis, you may want to see an overall MRR analysis for your business and then gradually expand to the other variants. You can work out an overview of your MRR by using the following formula.
Monthly ARPU (average revenue per user) x Total of Monthly Users = Monthly Recurring Revenue
New MRR
This refers to the revenue that you received from new clients. If you have 150 clients at the end of June, 10 of whom were gained in June, and every client pays $50 per month on average, then the MRR Equals $500.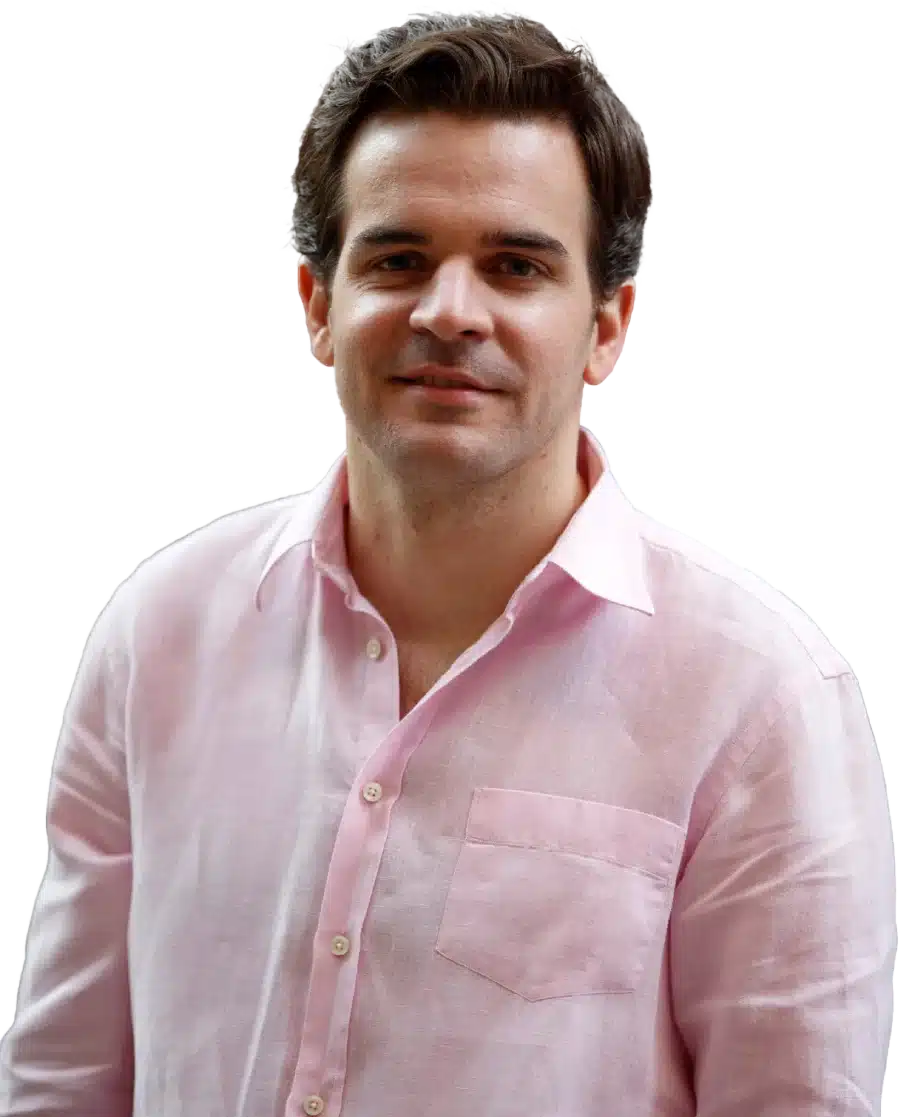 See How I Can Help You With Your Fundraising Efforts
Fundraising Process : get guidance from A to Z.
Materials : our team creates epic pitch decks and financial models
Investor Access : connect with the right investors for your business and close them
Expansion MRR
This is generated when existing customers join up for add-ons and upgrades. If 5 of your 150 customers signed up for a new feature on your platform and paid $20 per month, your expansion MRR is $100.
Reactivation MRR
Revenue that you collect from prior clients who have revived their memberships after a lengthy period of time. If three of 150 clients who were past subscribers reactivated their subscriptions and paid $300 each, your reactivation MRR would be $900.
Contraction MRR
The amount of MRR that you lose as a result of cancellations. If 5 of the 150 customers canceled or downgraded, resulting in a monthly loss of $10 per customer, your contraction MRR would be $50.
Net New MRR
This is a monthly changeable combination of three MRRs. For companies in their early stages, the most straightforward approach is to total up all recurring income or multiply the number of customers by the Average Revenue per customer.
You'll figure out the right strategy for how to increase MRR according to your industry and business model.
10 of the Best Ways to Increase Your Monthly Recurring Revenue
1. Upsell to your client base
Maintaining and growing your existing client base is significantly simpler and more lucrative than gaining new consumers. Your monthly recurring revenue will be greater if you can produce additional money from your current client base.
You can simply boost your MRR by providing upsells like:
Providing recurring add ons such as tools and apps
Annual discounts
Reporting
Downloadable software that enhances UX
Including more features
More premium plans
You can keep your upsells at the forefront of your consumer's thoughts for when they're ready to buy by including them in every part of your content marketing strategy. As they use your product, existing customers will get alerts about prospective upgrades that they will benefit from.
2. Increase your prices
The majority of SaaS enterprises are underpriced for one simple reason: they don't devote enough effort to pricing considerations. A startup's pricing plan takes an average of six hours to develop. That's six hours to figure out the worth of your product, analyze your cost structures, margins, and rival's methods, and figure out your consumer's price sensitivity.
So, if you want to understand how to increase MRR quickly, raise your pricing by 10, 20, or even 100% and observe how consumers react. You'll notice a slight rise in churn and a substantial gain in monthly recurring income if you're underpriced.
3. Free trials
Free trials are perfect for SaaS organizations to acquire clients and grow their client base. The idea is to demonstrate your product or your service, and prove the value that it provides. The fact that your solution must generate actual results in a set period of time is critical.
Typically, SaaS companies provide a 7 or14 day free trial. You can do this with your first group of customers to collect feedback. If you then fail to deliver within the time frame, you may want to consider giving a longer free period or not offering one in the first place.
Take the case of Ahrefs, for example. They provide a free trial of 7 days on their Guru and Pro plans that provide customers with key metrics and insights about a website in a short amount of time.
4. Keep MRR churn to a minimum
Every business's worst adversary is MRR churn. It has a significant impact on growth and makes it difficult to earn enough money to invest in your product and personnel. So, what can we do to reduce churn?
Increasing your active users is one method to achieve it. It's important to note that many active cancellations are caused by people who don't perceive the value of your product or service. So, here are some strategies to reduce your churn:
Offer excellent client service
Follow up with your leads even if they've already purchased your stuff
Make every area of your customer's experience more personalized
Request comments and suggestions
Don't burn your most loyal customers by taking away value
5. Run promotions
Customers are unquestionably more likely to purchase more if they can receive more. That's the power of promotion. Promotions can help a company attract consumers, but if those clients don't stick around, the firm may lose money. Research your client's barriers to target across the sales funnel to build a campaign that takes their purchasing habits into consideration.
Make a list of promotions that will assist them in overcoming those obstacles without hurting your bottom line. It not only raises brand recognition but also boosts appeal, which can lead to your clients sharing them with their own networks. The more you increase the number of paying customers, the more you increase your MRR.
6. Provide a yearly subscription payment plan option
Offering a reduced annual prepayment plan instead of monthly prices is the simplest method to commit clients to a complete 12 month membership cycle. If you only offer rolling monthly contracts, add annual prepayment options to your menu. You can drastically enhance client retention and MRR by convincing consumers to commit for a full 12 month period.
Even if you had to provide a discount for the annual prepayment option, the lower churn can still result in a net gain in MRR throughout the customer's lifetime. That's an effective method for how to increase MRR.
7. Create landing pages
If you're a startup, you've undoubtedly already put up a rudimentary website. It's likely to include the typical framework, such as homepage, about us, contact, Gallery etc. However, if you want even more people to sign up for your product, you should create dedicated landing pages. Dedicated landing pages are more effective at converting visitors. Landing pages concentrate the attention of your visitors on a single CTA (call to action).
It also helps in the ranking of highlighted sites in search engines such as Google. This results in increased traffic and conversions. Furthermore, landing pages allow you to demonstrate the capabilities of your product.
You may utilize storytelling in your copy to illustrate why a certain feature of your product is the ideal answer for your audience by targeting specific characteristics. Then, to obtain the maximum conversions, you may stuff the page with social proof, high quality photos, video samples, and other goodies.
At some time, you will have to look for funding for your company. At that time, you will have to know how to value a startup without revenue if your company is just not generating impressive numbers. Check out this video where I have explained in detail how to do that.
8. Overdeliver and provide an exceptional customer experience
As your company grows and you devote more time to it, you must always seek out methods to boost retention. This is mostly accomplished by consistently exceeding your client's expectations. Whether it's via unique and individualized customer service, continuous product improvement, or other methods, it's critical to ask yourself how you can increase the value that your consumers get from your product.
It's never a smart idea to dismiss your customer's sentiments. You should focus massively on what your customers think of you, and how they feel about you, your product, and your service. You'll be able to continuously maintain and increase your MRR in this mindset.
Ensure that your consumers are well cared for and get continual individualized attention and customer service, go above and beyond. When you keep your customers happy, they become extremely loyal to you and spread the word about your business to others.
9. Take a step upmarket
You should create programs that are suitable for everyone if your company caters to a wide variety of clients, from individuals to businesses. Large corporations are eager to invest in your business solution if it adds value to their operations.
As a result, always have an enterprise membership package in mind that is geared for large enterprises. When you're servicing large groups of people, their requirements will be very different from those of individuals. As a result, you must provide customers with personalized services rather than added features.
When you concentrate on bigger companies rather than small ones, you can afford to deal with fewer accounts and devote more attention to each one. Invest in your enterprise customers, and you'll see a return on your investment in the form of dividends.
10. Get rid of the word free
The theory goes that if you offer something for free, you'll be able to get a lot more people in the door, which will allow you to sell them a premium plan.
However, the issue is that it confines the "value" discussion to a single dollar amount. Anything you say, do, or provide will be examined from the perspective of "Wait, I'm now spending $0 so why would I spend any more than that?" It forms a situation where your customers will entirely reject what you are offering.
However, there are very few corporate situations in which a clearly "free" strategy is advantageous. The economics of scale just do not benefit you. To make the conversion rates work out financially in the long run, you'll need a large "top of the funnel."
Furthermore, supporting all of those free users is quite costly. Huge, venture backed businesses with tens or hundreds of millions of dollars in the bank can afford to sustain a large number of free users. As a small business owner or startup, you cannot afford to do the same. So, figure out how to increase MRR without giving out freebies.
Conclusion
Now that you have a thorough grasp of MRR, the next step is to put these principles and techniques into practice in your business. MRR is the measure that determines whether a company succeeds or fails, and their access to funding.
By following the tips set out in this article, you'll be able to discover areas that need attention and the improvements you'll need to make to achieve your objectives, reach your goals and learn how to increase MRR.
You may find interesting as well our free library of business templates. There you will find every single template you will need when building and scaling your business completely for free. See it here.
Facebook Comments