How to impress investors for your startup?
Your startup is going to need a lot of support, including funds. There is a lot of competition for good investors out there. That means you really need to impress.
These are some of the best and most important ways to do that…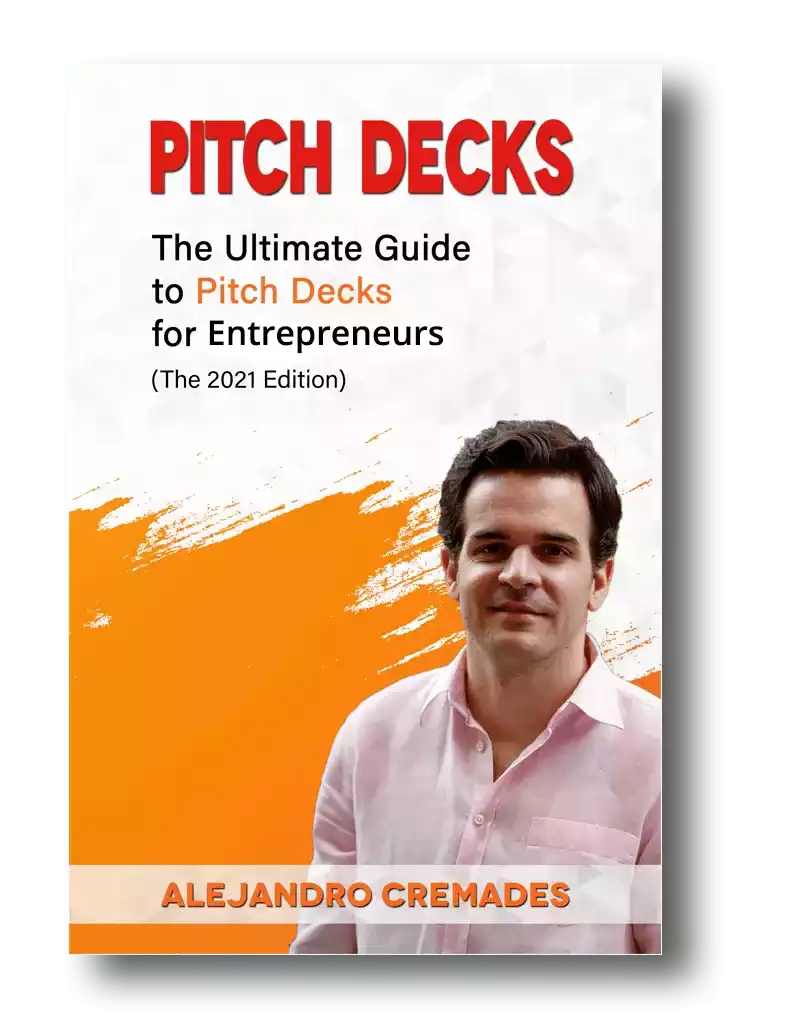 *FREE DOWNLOAD*
The Ultimate Guide To Pitch Decks
Why You Need To Impress Investors
As a startup entrepreneur, you'll want to learn how to impress investors to land their funding. It is super competitive out there.
As investors expand to accept pitches and deploy their capital globally, and more aspiring entrepreneurs from all over the world converge on VC capital hubs like Silicon Valley, NYC, and Miami the amount and quality of competition is growing exponentially with incredible velocity.
Some are probably fielding and filtering thousands of inbound pitches and pitch decks each week.
That doesn't include all of the outreach efforts they are doing to source startup investment opportunities. Today, they probably invest in less than 1% of the opportunities that come across their desks.
In addition to funds, smart entrepreneurs also want to get the most out of investors through active ongoing support, engagement, and resources.
That means really standing out in the beginning, and continuing to impress after closing a round of capital.
You may also need additional funds from these investors in the near future. This isn't going to be the last investors you deal with either.
You are going to rely on these investors to keep on introducing you to others, even through an acquisition, and to be great references. Their reputations are on the line, and they aren't going to do that unless you impress.
Showing up late in your bathrobe empty-handed is probably not going to do it. No matter what stage of business you are at and whether you've already raised millions or zero, here's what you need to know about how to impress investors.
When you're trying to impress investors, one of the first things you should learn is how to improve storytelling in a pitch deck. Check out this video I have created explaining in detail how to nail that aspect and acquire funding.
How To Impress Potential Investors Before Getting Funded By Them
Your Skill At Getting In Touch With Them
Investors aren't the easiest people to get in touch with. Especially not the good ones. They have a lot of gatekeepers and hedges put up to insulate themselves from all of the noise.
Getting directly in front of a decision-maker can be a mission. Especially when you are cold marketing them.
So, simply getting through, and getting their attention is often an impressive feat. You can try this by email, Twitter, LinkedIn, voice call, text, and showing up where they are.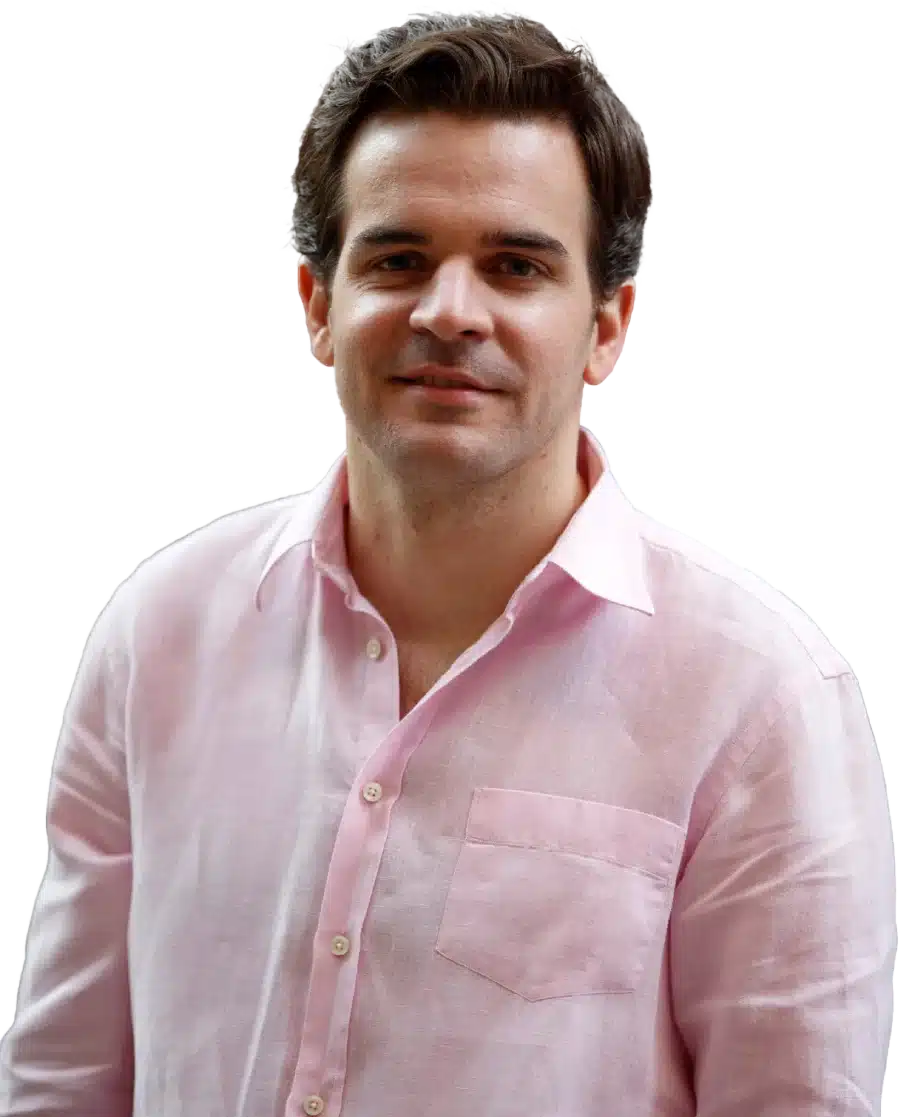 See How I Can Help You With Your Fundraising Efforts
Fundraising Process : get guidance from A to Z.
Materials : our team creates epic pitch decks and financial models
Investor Access : connect with the right investors for your business and close them
Of course, they may be most impressed by a credible introduction from someone
whose opinion they respect
.
Your Ability To Spike Their Interest & Compel Action
Getting through to their feed or inbox or voicemail is one thing. To get a favorable result you also have to be interesting and catchy and skilled enough to maintain their attention long enough to be compelled to take some action and reach back out.
This either takes really nailing their sense of humor, some really impressive stats and achievements, or some fantastic wordsmithing and sales.
Your Research
Weak and lazy research is one of the most common flaws that tanks startup businesses. It is one of the sure ways to turn off investors.
Entrepreneurs should know how to impress Investors by showing that they've done thorough research to back up their ideas, thesis, and financial models. As well as that you have done quality and credible and fresh research.
It shows that you cared enough to make the investment in this.
This applies to both researching around your business, market, and competition, as well as to researching the investors and individual partners that you are pitching.
They want to know that you took the time to understand them and their needs and wants and respect their time.
Your Understanding Of The Funding & Startup Game
To succeed as a startup and entrepreneur you not only need to understand your customers, market, and business, but to truly understand how the ecosystem works, and funding rounds and exits work.
This is key to getting investment because if you don't, you aren't going to be able to get them a return on that investment, and probably not even the return of their investment.
Show them that you know how it works, what the next plays are, and how you'll enable them to realize the desired end game.
Your Pitch Deck Wows & Is On Point
Even if you get everything else right, you still have to nail it when it comes to your pitch deck.
It should look good, but even more importantly than that, it must have the right structure and flow, and be in the right range for the number of slides. These seemingly simple things can blow everything else you have aced.
It needs to be crisp, clear and concise, while answering the essential questions and showing that you know your stuff.
Your Action Plan Shows Focus
All of the greatest ideas and IQ in the world and even all of the funding won't amount to much at all without great execution and focus.
Your action plan should crisply demonstrate your ability to focus on what are the most important and immediate priorities.
Make sure you include this in your virtual data room.
You Have A Strong Team
For investors, the team is even more important than the idea.
This isn't necessarily the smartest team, but the right team for this venture right now. It means the best team to run with this, make it happen, and deliver on their investment.
That goes beyond the technical product talent to being able to sell it and operate the business in line with their goals.
If your founding team isn't going to cut it on their own, find ways to augment that with great executive hires and respected advisors. Understand the value of an excellent team when working out how to impress investors.
You've Really Got Something Unique
Your general business idea doesn't have to be completely new and revolutionary. Facebook wasn't the only social network. Ford wasn't the only automaker in the world.
There were bed and breakfasts before Airbnb started. Video meetings had plenty of options before Zoom came along. Rivals to uber manage to do really well, even when they weren't first to the market.
Still, you have to have something unique. Some superpower and advantage that stands out.
You Have The Answers To Their Questions
Almost anyone can have a fantastic-looking pitch deck commissioned. Most can learn to deliver a smooth pitch presentation. Where you are really put to the test and can differentiate yourself is when they start applying the questions.
Know the questions they are going to ask and how to answer them well.
You Ask Good Questions Of Them
Most startup entrepreneurs are just desperately focused on trying to get some money in the bank at all costs. Instead, wow them by asking great questions.
Show investors that you are interviewing and vetting them as much as they are you. That you see the bigger picture and are thinking beyond the money to ensure you are securing the best matching capital partners.
You Can Sell
As much as you may not want to hear it and it may not seem fair, the quality and aesthetics of your product don't matter nearly as much as the marketing. Sales will make or break you.
You are going to be selling at every point in your business. You have to sell cofounders, advisors, recruits, customers, vendors, and more.
And, you definitely need to be able to sell future investors and acquirers or public investors. Prove that you can sell them. Prove that you know how to impress investors.
You Are Coachable
You can have the highest IQ in the world, a genius product and business model idea and a big market, but if you aren't coachable and someone that they can work with, then it isn't going to go well.
Impress them that you aren't too full of ego, can listen, and are willing to respect their input.
Just Build A Great Business
Just build a great business that is firing on all of the eight cylinders.
The right metrics may vary depending on the type of investors you are trying to secure. It could be your growth rate, user acquisition, revenues, or profit. Still, if you build a solid business that is doing well, investors will notice.
They'll hunt you down to offer you money. Though you will still need to make the most of it in pitch decks, negotiations, and presentation, along with the other items on this list.
Keep in mind that in fundraising storytelling is everything. In this regard for a winning pitch deck to help you here, take a look at the template created by Silicon Valley legend, Peter Thiel (see it here) that I recently covered. Thiel was the first angel investor in Facebook with a $500K check that turned into more than $1 billion in cash.
Remember to unlock the pitch deck template that is being used by founders around the world to raise millions below.
Access The Pitch Deck Template
Your email address is 100% safe from spam!
How To Impress Investors After Getting Funded By Them
It isn't always easy to get funded, but it is after a round of funding that the real work starts, and when it is even more important that you impress them for all of the reasons we've already covered.
Investor Updates
Great communication is key and is a good way to impress. Regular investor updates are a great way to accomplish this.
These may be weekly, monthly, quarterly, and annual investor updates depending on your stage of business.
These will typically be sent out by email.
Running Good Board Meetings
Running board meetings is usually a brand new and foreign concept to startup entrepreneurs.
Yet, this is also one of the most pivotal parts of successfully running a business and maximizing the opportunities. This is where you can control and get the most out of your investors or self-destruct everything.
Excelling here is one of the most effective ways of how to impress investors.
You Do What You Say
It seems obvious, but it is so rare today, that it is sadly one of the most impressive things you can do in business.
Anyone can make big claims in their pitch. Delivering is something else entirely. Make sure you follow through and be careful about what you promise and when.
It is far better to underpromise and over-deliver. That wows investors.
Delivering On Your Milestones
Milestones are crucial in fundraising. They need to know that you can hit the milestones you set. They don't like taking more money out of their pocket to fund you more for what you failed to deliver.
Significant new milestones mean the ability to bring in a new round of investors and increase the value of their equity stake and the investment that they made in your company.
Again, be cautious with the milestones you set, and how aggressively you set the timeline. It is far more impressive to achieve them early and in a bigger way. That's something they can rave about to other investors.
Giving Them Great Returns On The Exit
Pretty much everything else that we've covered so far is nice to have in comparison to this. This is what their investment and your relationship with them is really all about.
They are investing for returns. Deliver on the expectations, and even more if you can. That is what will really impress them and get them talking about you to others.
After all, this is not going to be your last startup. No matter how and when this chapter in your journey ends, you are going to want to do another. That usually means raising even more money than the last time.
It will be a whole lot easier if you have successfully delivered on your promises before. And, it will be easier if you know how to impress investors.
Keep this big picture in mind as you make daily decisions and get to the point where you are evaluating your exit opportunities. It can be really pivotal for the resort of your professional life, and your whole life in general for that matter.
You may find interesting as well our free library of business templates. There you will find every single template you will need when building and scaling your business completely for free. See it here.
Facebook Comments