Whether you created your business with an acquisition in mind, or simply want a backup plan for the future, this article explains the process of figuring out the optimal acquirers for your startup. 
Remember that mastering the storytelling side and how you are positioning your business is critical when it comes to engaging and speeding up the process. This is done via your acquisition memorandum. This is super important to reach a successful acquisition. For a winning acquisition, memorandum template take a look at the one I recently covered (see it here) or unlock the acquisition memorandum template directly below.
Access The Acquisition Memorandum Template
Your email address is 100% safe from spam!
Let's take a look into acquisitions as a whole, and how to create a shortlist of potential buyers.
Here is the content that we will cover in this post. Let's get started.
Why Consider An Acquisition? 
As I discuss in my recent book, Selling Your Startup, finding an acquirer for your startup company comes with a host of benefits, including:
Cashing Out –

You may be tired of struggling to make this possible, have incurred huge emergency expenses in your family, or are just ready to extract the value you created and do something else. 

Current Valuation –

If your business is focused on a set trend, you may receive a bid higher than what the business is reasonably worth. Certain markets are highly sensitive and can receive an influx of sales during peak times. Yours may be maturing, or be at peak value for either strategic or financial buyers.

More Time –

As you will have to focus less (or not at all) on the business you sold, you can put time and effort into other projects. These could be more profitable in the long run. You could also use some of the money and experience gained from the previous venture in order to reach a greater level of success, with more control.

It's worth mentioning that sometimes, finding an acquirer is one of the only ways out of a tough situation. You may not have enough funds, time or effort to keep the business afloat. Selling the business is a whole lot more attractive of an outcome, as opposed to simply ceasing operations.
You should make sure that you are serious before engaging in active negotiations with an acquirer. The process could be lengthy and costly, with legal fees. It may also have a negative impact on staff morale, as well as the obvious monetary loss if the business is profitable. Though it is never too early to start identifying them and positioning your company to achieve the best possible exit.
How To Identify Potential Startup Acquirers
If you're set on getting your business acquired, the next step should involve finding interested individuals or entities. Build up a list of potential acquirers first, before selecting the best fit for the business. Here are a few methods you can use:
Keep It Niche
Reach out to people that are well established within your chosen niche. This can be beneficial for a variety of factors. Firstly, the potential acquirer will have a better understanding of your business, which could lead to a clearer vision in regards to expansion and profitability. If the two of you are on the same page, negotiations will likely be much easier.
In addition to this, contacting a select number of people will make them feel as if they're being offered a unique opportunity. Keep in mind that not all potential acquirers are actively looking for a business. Some prefer to keep their cards close to their chest until the moment arises.
Make It Known
After following tight guidelines during the initial stages of your search and having no success, you can now make the hunt more public. Consider listing your business for sale if it is a small business. Or use introducers who may know active buyers if you are a larger company.
Before publicly listing your business for sale you may consider informing everyone within your business. The worst way for them to find out about a possible takeover would be to see one of these listings. It could severely damage the trust and reputability of your company (and yourself) moving forward. The people that should know include employees, investors, and suppliers.
The opposite may be true for a larger organization selling in stealth mode.
Find A Specialist
There are a handful of agencies that will reach out on your behalf. They can help you to network with the right people and ultimately present you with a list of interested parties. A specialist agency, broker, or advisor can help showcase your business, generate hype and explain the opportunity to potential acquirers. Organizations like this will charge some form of a fee, so be sure to factor that into your exit plan if needed. You can also filter. via the questions buyers ask.
This is similar to finding investors for your startup something that I cover in the video below.
Stay Connected With Possible Buyers
Now that you have a collection of possible buyers, networking with them is key. This will help to build a better relationship to aid with negotiations. It could also be lucrative if you choose to repeat the process of selling a business again in the future. Here's how you could stay in contact with people who made your list for potential buyers: 
Social Networks

– Never underestimate the power of adding someone on Facebook or giving them a follow on Twitter or LinkedIn. You can occasionally interact with them this way, whether that be in the form of a post comment or personal message.

Attend Events

– When an event arises within a specific niche, you could always tag along to reconnect with important contacts. Not only will this establish your connection with the previously interested buyer, but it will also give you an opportunity to seek out more.

Offer To Lend A Hand

– Very few things in this world are more sincere and helping in building a connection than reaching out to someone to offer them help. This help could come in the form of offering your services or simply provide advice or introductions when it's needed. Going out of your way to help someone else will do wonders for the level of trust you receive, too.

What To Look For In Acquirers
Regardless of whether you opted to keep a percentage of the business or not, you normally still have the obligation to ensure that the company is a success in the future. This duty is mainly centered around investors, employees, and the acquirer themself. Don't forget your customers either.
Here are some factors you could use to evaluate the impact of an acquirer on the business in question:
Previous Success Rate
Have they acquired another startup in the past – how did it go? What is their operating experience?
The easiest way to check this is through a website such as Edgar or Crunchbase and even LinkedIn. Search for the owner's name or a company that you know they've been heavily involved with previously. From here, you can check the relevant company's website or view their financial reports (if published).
Amount Of Available Capital
Sure, you want to get a nice pay-out from the acquirer, but they shouldn't use all their capital during the acquisition period. You want to make sure that the buyer has a decent amount of money left over, which can be used for business expansion and overall sustainability. Here are a few areas that are likely to require a strong flow of capital: 
Advertising and other marketing methods.

Training staff new techniques or educating them on fresh practices.

Upgrading technology to meet the requirements of the new owner.

Maintaining the payments made to suppliers.

Expanding the team by hiring additional staff members.

Obviously, you cannot expect the new owner to share their exact amount of available funds. You can however have a conversation about places that require more investment and hear their opinion regarding each. Their credit rating is worth knowing too.
Keep in mind that in fundraising, storytelling is everything. In this regard for a winning pitch deck to help you here, take a look at the template created by Silicon Valley legend, Peter Thiel (see it here) that I recently covered. Thiel was the first angel investor in Facebook with a $500K check that turned into more than $1 billion in cash.
Remember to unlock the pitch deck template that is being used by founders around the world to raise millions below.
Access The Pitch Deck Template
Your email address is 100% safe from spam!
The Values Of The Acquirer
When it comes to an acquisition, it's important for the acquirer to do everything by the book. Not only will this preserve the reputation of the business you've built, it will also give peace of mind to employees. A smart way to do this is by asking the acquirer about their future plans. If they give you a list of things they want to do, you could ask how they plan to meet these objectives. Make sure they are inked into legal agreements.
The mention of 'cutting costs' could raise a few red flags. Lowering their overheads in legitimate ways, such as purchasing supplies in greater numbers, should not be an issue. However, if they discuss re-evaluating the current team, you might need to think carefully before signing on the dotted line. They may just end up stripping your company and shutting it down, or selling parts as scrap.
Visions For The Future
As previously mentioned, it's within your best interests to make this acquisition a fruitful one, for everyone involved. You want the new business owner to keep pushing the limits in terms of growth, with a clear vision in mind for the future. If the potential acquirer is already experienced within the industry of your company, this will be a lot more natural for them. However, if this is not the case, double-checking their plans and laying out a thesis could be the way to go.
Understanding The Mindset Of An Acquirer
Finding an acquirer can be made a lot easier if you share their mindset. To enable yourself to get into their mindset, you have to understand what they are looking for in regards to the acquisition.
Many will have the funds necessary to recreate this in their own business, but a takeover can often seem more appealing for the following factors:
It's Already Established
As a business owner, you will likely know that the beginning is usually the toughest part. Getting the initial eyes on your business and establishing yourself within the industry is one of the slowest and most time-consuming parts of growth.
This includes things such as increasing your market share, finding and implementing the right technology, and hiring the right people. Acquirers are often looking for businesses that are already in a profitable situation, with their main goal being to stabilize the existing model and focus on expansion.
The Tedious Work Is Done
Another thing you have likely encountered when creating your business. The tedious tasks such as legal agreements, organization, and lots of iteration are already done.
Not only do they take a long time, but they also offer no immediate ROI. You are essentially building this in the hopes that your business is a success further down the road. While this is certainly an important aspect for new company creators, larger acquirers will want this to already be in shape before their interest is piqued. They just get right to the results.
An Entirely New Market
When an interested party buys into your business, they can reach a new market. This is most prominent in two ways:
First, the new acquirers can tap into your loyal customer base. This allows them to reach more people, as these clients are often glued to one business. Loyal customers also provide free marketing, in the form of word of mouth – This can either be in person or across social media.
The second option is that this business already operates within your niche. Perhaps they sell a product that is in the same industry but caters towards a different demographic. If products can be sold to similar clients, it offers them the opportunity to cross-sell. This can be particularly lucrative as they can up their existing numbers, and also gain from the sales of a completely new product.
In addition to this, they can negotiate a better rate with suppliers if they need a similar asset during production. Buying more can help to keep costs down. They can also be more general with marketing, paying the same price to promote multiple products instead of one.
If you can identify a strategy like this, present it to the interested parties. It will benefit you greatly and can certainly boost the price you receive as a result.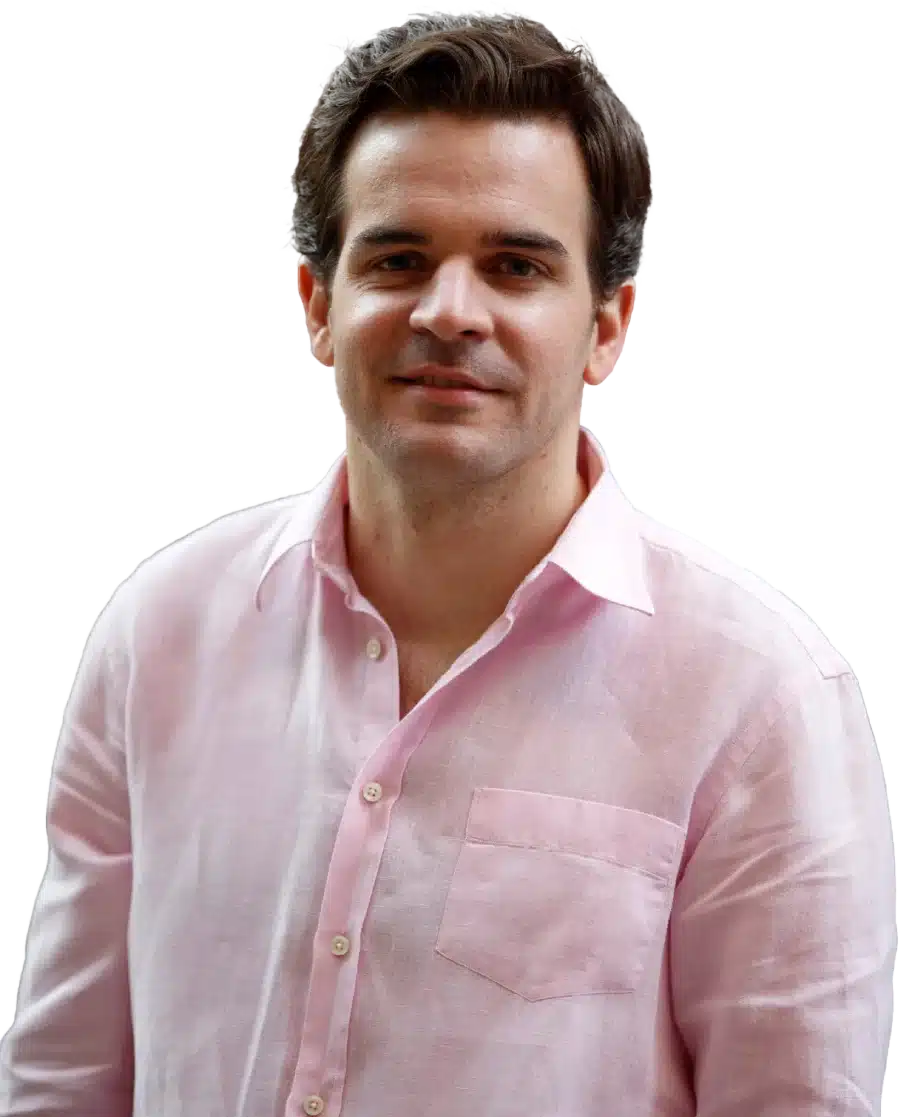 See How I Can Help You With Your Fundraising Efforts
Fundraising Process : get guidance from A to Z.
Materials : our team creates epic pitch decks and financial models
Investor Access : connect with the right investors for your business and close them

Identifying A Potential Acquirer For Your Startup
In conclusion, there is no set route regarding how to identify a potential acquirer for your startup company. It's important to make use of the methods you have at your disposal, whilst also paying close attention to the costs and net associated with each.
After you've got a list of potential buyers, take the time to evaluate each. You could also work on networking and building relationships for future communications. While the perfect candidate may not be the one prepared to pay the most, it could certainly be within your best interests to sacrifice a small percentage of profits in return for a successful acquisition.
You may find interesting as well our free library of business templates. There you will find every single template you will need when building and scaling your business completely for free. See it here.
Facebook Comments