How to get startup funding fast?
Money is the lifeblood of every business. It can't survive without it. Getting that money in faster can also make a huge difference to your company and mission.
This can be true at every stage of a venture, from before you even start, through finally hitting product-market fit, key milestones and expansion stages, and even preparing to be acquired.
So, what ways are there to get more money coming into your startup, and faster?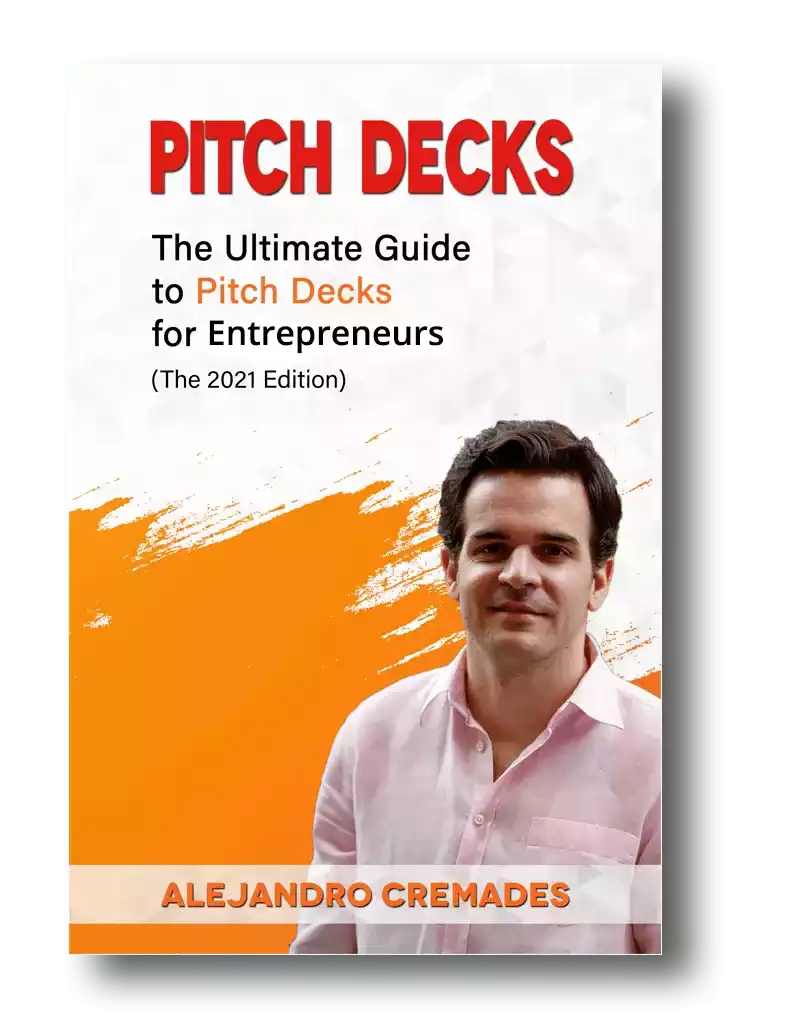 *FREE DOWNLOAD*
The Ultimate Guide To Pitch Decks
Here is the content that we will cover in this post. Let's get started.
The Need For Funding In Startups
At some point all startups need funding. How much, when, what for, and in what format is best can vary widely.
There are many reasons your business may need and benefit from funding. Here are just some of them.
Starting Up
Basic startup business costs can actually be much lower than you'd expect in many cases. It doesn't have to cost that much. Plenty of now 10-figure plus corporations started out for less than $10,000.
In other cases, there are steep and large tangible costs needed to make real progress on a new company and product. Some need millions for testing and manufacturing.
Credibility
For many startups, it isn't even about the money. Getting funding can be a huge and often expected boost for credibility.
Having raised money, and especially from respected and notable investors can be game-changing for a startup, and all they want to accomplish.
It can instantly give them an immense advantage. This applies to their brand, perceived product value, ability to hire and negotiate salaries with top talent, opening up the chance to work with the best vendors and strategic business partners.
Support System
Again, the money can be just a token bonus compared to bringing in great investors through the fundraising process. Not only do they lend the credibility of their names, but also their immense and deep expertise.
Knowledge and experience can propel success, and help leap the common pitfalls. Plus, often access to a variety of other resources that can help speed the progress of your venture.
Runway
At some point, all good companies almost run out of money. Often more than once. Yet, it is often those moments, when they are down to just days before they have to shut down that the game changes for them in the form of fresh funding.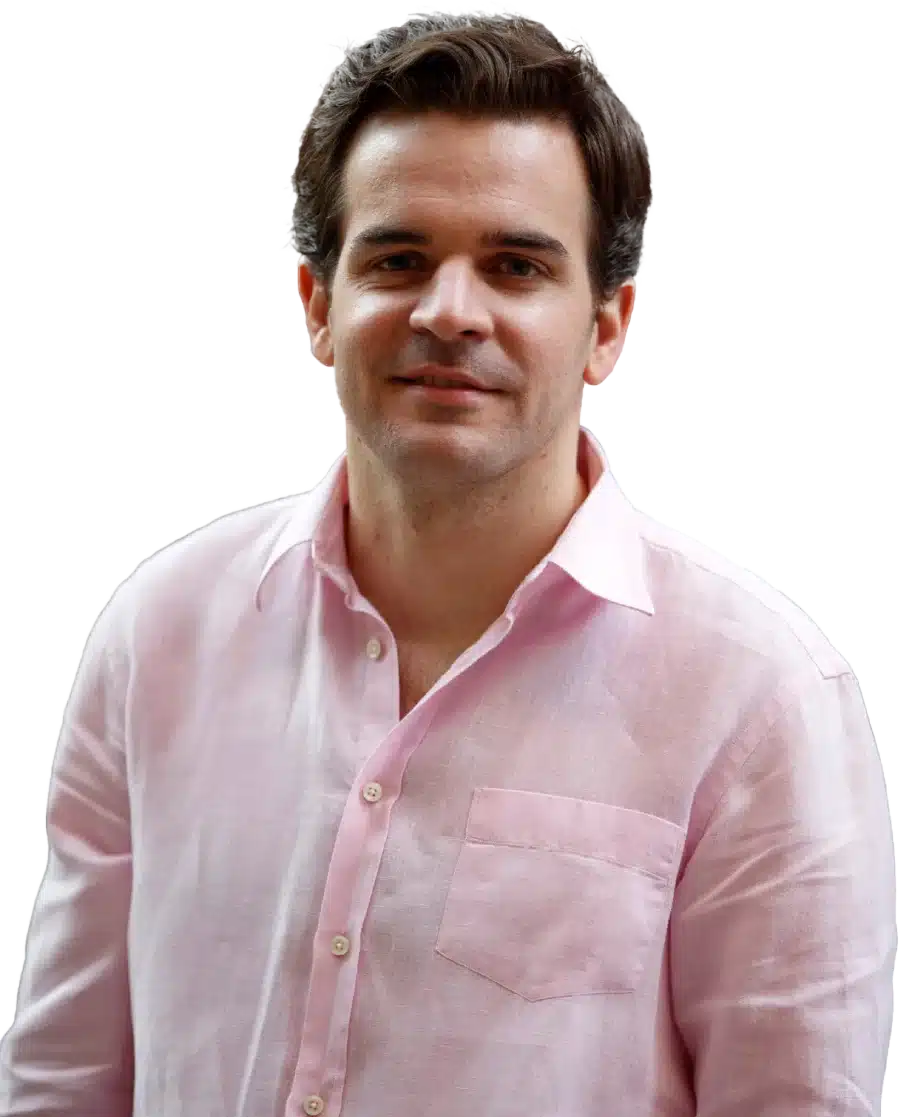 See How I Can Help You With Your Fundraising Efforts
Fundraising Process : get guidance from A to Z.
Materials : our team creates epic pitch decks and financial models
Investor Access : connect with the right investors for your business and close them
Running out of money is the top reason that businesses fail. Ironically, that often comes right before they really make it. The month of the most orders, when they can tip into the green, is usually the one which is most stretched financially.
Many just can't float the costs to meet the huge demand of orders until they get paid. That's a tragic way for your company to die. So, often the need for fast funding is about extending that financial runway just to get through to the next stage.
Expanding
Often extra funding is essential or just plain smart for expanding and getting to the next big milestone.
This can be developing something new, scooping up new swathes of market share, going into new geographical markets, and consolidating the market or acquiring growth, key metrics, and other assets through M&A activity.
Funding can be absolutely vital for establishing dominance and the lead and keeping it. So, how to get startup funding fast?
Keep in mind that in fundraising storytelling is everything. In this regard for a winning pitch deck to help you here, take a look at the template created by Silicon Valley legend, Peter Thiel (see it here) that I recently covered. Thiel was the first angel investor in Facebook with a $500K check that turned into more than $1 billion in cash.
Remember to unlock the pitch deck template that is being used by founders around the world to raise millions below.
Access The Pitch Deck Template
Your email address is 100% safe from spam!
Ways To Get Startup Funding
There's more than one way to find startup funding. In fact, there are very varied ways to find more financial fuel for your venture.
Know all of your options, as they can also vary widely in value and how fast you can put it in the bank.
Self-Funding Your Startup
Self-funding can be a noble way to get your venture up and running. If you can afford it, it can bring many advantages. It's efficient, cheap, and helps you retain control. This money can come from personal savings, investment accounts, or even personal credit.
Some founders regret that they didn't do more investing through self-funding earlier. This is virtually instant funding. In addition to your own personal resources, any cofounders you bring in can do the same too. Keep these factors in mind when learning how to get startup funding fast.
Friends & Family
Friends and family funding rounds are typically the first stage of fundraising for startups. Don't underestimate what is available in this round. You may not feel your friends and family have much, but you don't know unless you present the opportunity to them.
It is even who they know, and sometimes who they know that you didn't know they knew that can make all the difference. Again, this can be a pretty fast source of funding, which requires much less of a process.
Angel Investors
After friends and family, it is angel investors. These can range from amateur individual angels to big well-known celebrities and then conglomerations of professional angel groups.
This can be more formal and organized capital investing for equity or based on convertible notes. This may make it faster to close than VC money.
Strategic Corporate Capital
Big corporations are increasingly allocating more capital to invest in startups and new innovations in a variety of ways.
They may invest and provide resources to ultimately help you to help themselves, and as a potential path to acquisition.
There can be more hoops to jump through than the sources of funding we've already covered so far, but it can also have many additional benefits. So, keep this option in mind when figuring out how to get startup funding fast.
Customers
Customer-funded startups can be one of the best ways to go. As above, this may be funding and other resources to help you develop your product and grow your business.
Or it could be bringing in more money through sales, pre-selling, and getting paid upfront. This type of money from selling doesn't require you to give up ownership and dilute your company or take on debt and overhead.
Loans
Another alternative to the status quo of pursuing equity fundraising with  is debt. This can be through personal or business loans and lines of credit.
As you grow your business there are many more options open here. This can expand to equipment leasing, working capital loans, and other types of factoring and merchant advance credit.
Startup Accelerators
Startup accelerators can offer some initial seed funding, along with a structure that will help you gain momentum, and the insights of experienced advisors.
Crowdfunding
Crowdfunding can come in many forms. It may be sales-based, debt, or equity crowdfunding. In addition to the cash, this can be a great way to simultaneously boost your brand and visibility and gain more backers and ambassadors. Keep these options close at hand when working out how to get startup funding fast.
Venture Capital Firms
VC firms are often seen as the holy grail for aspiring startup entrepreneurs. This is where the really big rounds of funding usually start stacking up.
This can be big, smart money, with lots of benefits. While they usually come in for later stages of funding, more and more VC funds have been targeting earlier-stage startups with big rounds.
While there are certainly exceptions, this can often be some of the hardest and lengthiest capital for startup entrepreneurs to close. These investors are serious about their due diligence and paperwork.
The Problem With Startup Fundraising
Raising funding has many advantages for startups. It is often essential. Yet, it can come with its own fair share of challenges.
Fundraising can be more expensive than most entrepreneurs expect. It can be a significant investment.
Depending on the type of campaign and raise you are considering there can be significant legal fees, in addition to marketing and material creation.
Fundraising is also typically incredibly time-consuming. It can take up the majority of your time. The lengthy process of an angel through VC rounds can take 3-12 months on average.
Then, as soon as you put the money in the bank, then it starts all over again. It is worth it, but rarely fast.
So, how do you improve on that, to put money in the bank sooner and free up more of your time to actually get working on the business?
Are you ready for detailed information about how to raise startup capital for your business? Check out this video I have put together where I explain a bit more on how to get the funding you need.
How To Get Funding Faster
Build Your Network Earlier
Like it or not, getting funded is still a lot more about who you know than what you know. Get busy building these connections early.
Years in advance of your needs. Develop those relationships. The quality of those relationships will not only make the difference in interest in investing in your startup but also overcoming hurdles and streamlining the process of actually closing a round.
Have Everything Ready To Sail Through The Fundraising Process
If you only start getting ready to raise when you need money, you are months behind in the process. Everything should be ready well in advance of a pre-launch. Everything should be ready to sail through the entire process to money in the bank.
That way you aren't holding up your own funding. This includes everything from marketing materials to your pitch deck and supporting documents, to all of the financials and other info to go in your data room and get you through due diligence.
Build An Irresistible Business
When you've built a great business that is firing on all of the right metrics investors will come to you. They'll want to put their money to work in your business. This can help shorten the cycle of closing the deal, but you've got to build the business first.
Hire The Right People
Fundraising requires a lot of different expertise. It is hyper-competitive. It can be a full job for whole teams.
Ensuring your company doesn't run out of money is a top priority for founding executives. Yet, the more you can delegate to experts, the better job will be done, the faster money gets in the bank.
You will have more time for all of the other more important parts of your business that you are the expert in. understand the value of working with trained people when learning how to get startup funding fast.
Know The Fastest Route To Funding
What you need and is most efficient can change as your startup progresses and with your unique business. Some types of loans may be much faster to close than a VC equity raise.
Or a crowdfunding campaign may end up taking months longer than securing a few angels who are already in your network.
Understand all of your funding options, and their pros and cons, including, which you can put in the bank fastest.
Summary
Your startup will probably need some funding at some point. It may need constant rounds of new capital and financing during your ride as one of its founding executives.
Fundraising can be essential, though is often more immersive and takes longer than most plan for. Make sure that you know all of your options, and use these tips to get your startup funded faster, and improve the health and strength of your whole venture.
You may find interesting as well our free library of business templates. There you will find every single template you will need when building and scaling your business completely for free. See it here.
Facebook Comments