How to fix your investor communication strategies? How would you evaluate how well they're working out?
Chances are that you could be getting a lot more out of your investor communication efforts. If your startup isn't funded yet, then this is definitely an area in which you know you need work.
Though even if you already have substantial funding in the bank, there is likely a lot more improvement that could help you get the most out of it, and to propel the future of your company.
So, how do you identify areas of your investor communications which could use your attention? What are some of the smart moves for improving on these strategies and execution?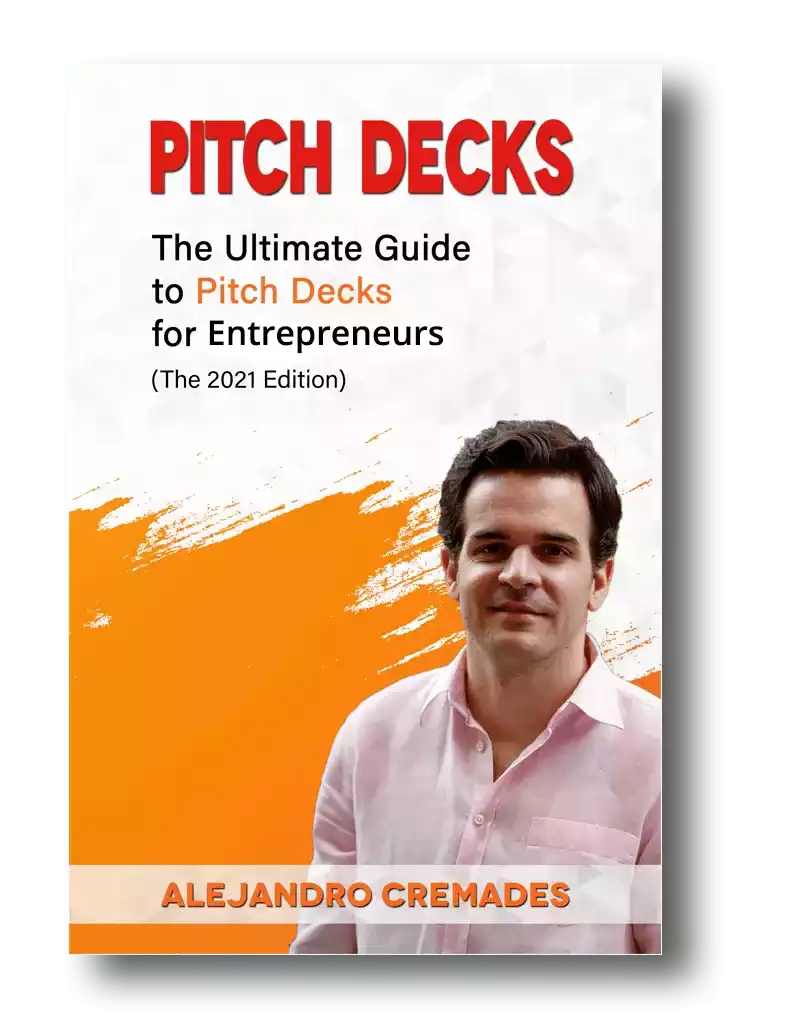 *FREE DOWNLOAD*
The Ultimate Guide To Pitch Decks
The Importance Of Your Investor Communication Strategies
Investor communication can be preeminently important when it comes to startups. This is true before you attempt to raise any funding at all, all the way through completing the exit on your first venture.
Here are just some of the ways your investor communications are so pivotal to your startup.
Getting Funded
Without great investor communication strategies and execution on them, you can't expect to get funded. Even if you do, it is going to be a far less efficient process, with subpar results.
Securing The Best Investor Partners
Getting funded is about a lot more than just the money. In fact, plenty of successful entrepreneurs raise and enroll investors for a variety of other reasons, even when they don't need any outside capital.
The quality and other benefits of your investors make all the difference in the journey and outcome of your venture.
Getting The Most Out Of Your Investor Relationships
Enrolling the best-fitting investors is the first step, but it is also up to you and your communications to get the most out of those relationships.
How well you do this will make all the difference in the survival of your startup, and how big the potential is, and how fast you achieve that. Factor in these issues when learning how to fix your investor communication strategies.
Keep in mind that in fundraising storytelling is everything. In this regard for a winning pitch deck to help you here, take a look at the template created by Silicon Valley legend, Peter Thiel (see it here) that I recently covered. Thiel was the first angel investor in Facebook with a $500K check that turned into more than $1 billion in cash.
Remember to unlock the pitch deck template that is being used by founders around the world to raise millions below.
Access The Pitch Deck Template
Your email address is 100% safe from spam!
How To Know If You Have Investor Communication Issues
Chances are that your investor communication strategies, tactics, and execution are not fully optimized.
Even if you feel like you are doing well, it could probably be a lot better.
Optimizing in advance is far better than trying to fix problems or having to rebuild your infrastructure later on. As they say, "an ounce of prevention is worth more than a pound of cure."
Here are just some of the ways to know that you could be optimizing more in this area.
You're Not Getting Responses & Engagement When Sending Pitch Deck
You are blasting out your pitch deck or intro messaging to try and get through to investors and to fill up subscriptions to your next round.
Yet, you aren't getting as much response as you hoped for. Or it is not the level and type of response you wanted.
Maybe all you get is crickets. This is a big wake-up call.
If you are stuck at this point at any stage in your business, then it is something you need to tackle in order to clear the way for everything else to run smoothly.
You're Not Getting Investor Meetings Or Follow Up Meetings
Even if investors are showing some interest in viewing your pitch deck, or finding out more about what you are doing, you may not be getting actual investor meetings.
Meetings with the intention of pursuing a real funding event and financial partnership.
Or perhaps you are not getting invitations to follow-up investor meetings. Sometimes you will need to go to two or three rounds of meetings to get close to getting that check.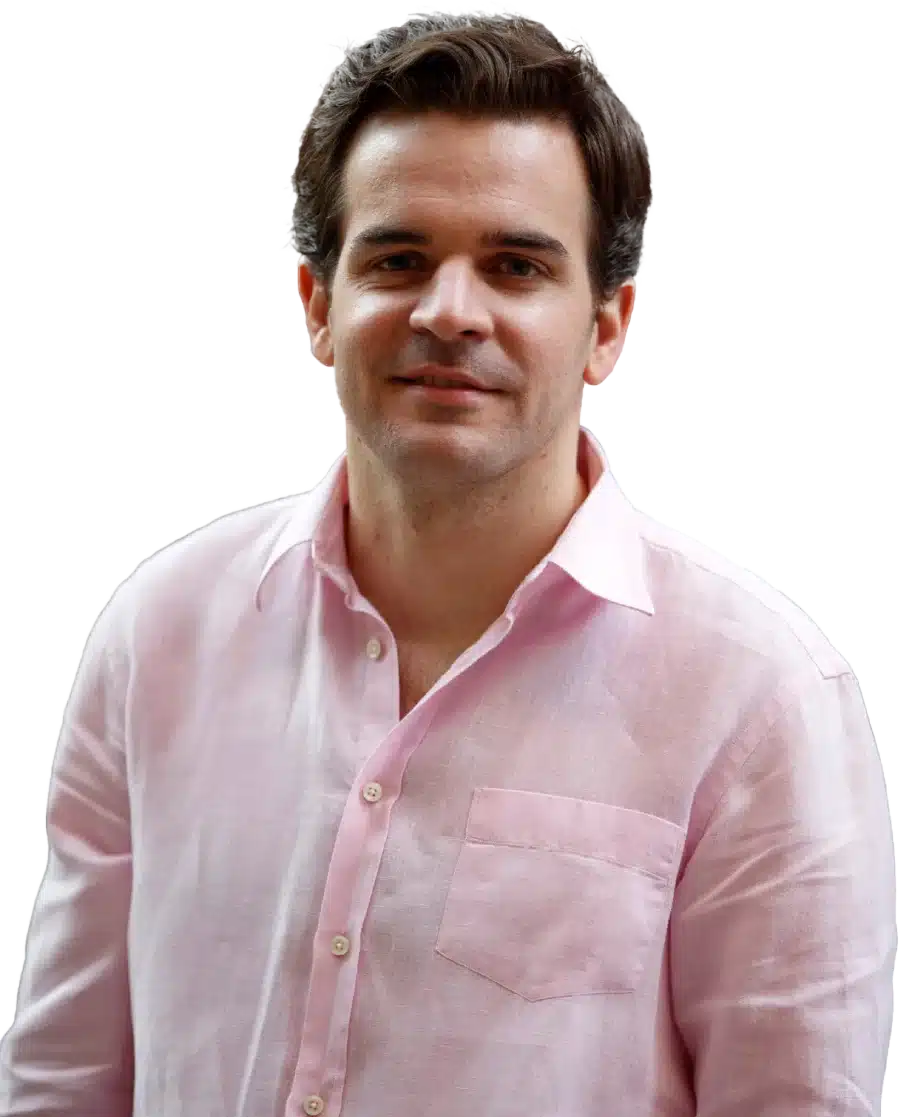 See How I Can Help You With Your Fundraising Efforts
Fundraising Process : get guidance from A to Z.
Materials : our team creates epic pitch decks and financial models
Investor Access : connect with the right investors for your business and close them
If you aren't getting follow-up meetings, there is a problem.
You're Not Getting Funding In The Bank
Of course, the first big test of whether your investor communications is whether or not you are putting real money in the bank.
All of the meetings and nice comments about your product and idea are meaningless unless they are being backed up by real cash in the bank.
Without that, something is broken, and you don't really have an actual business. You need to quickly learn how to fix your investor communication strategies.
You're Not Feeling The Love From Your Investors
The need for great investor communications certainly does not stop with getting funding. That is really just where it begins. How you communicate with them after that can be far more important.
Putting money in the bank is relatively easy. Getting the most out of an investor, really growing your business to its full potential, and achieving a great exit is a far bigger deal.
That is going to rely on a much higher level of communication than just that initial pitching to get someone to bet on you in the beginning.
If you aren't getting ongoing engagement and support from your investors, or you are encountering friction in board meetings and executing on opportunities, then there are communication problems.
If you aren't feeling loved and getting participation from your investors in a positive way, look to optimize here.
You're Not Receiving More Introductions For Funding
If you've been nailing it, then you will probably be receiving early offers of additional funding from your current and past investors.
Even if it really isn't a fit for them or your company to participate in a new larger round, then they should be making all of the right recommendations and introductions to make it happen for your next round.
Your Business Isn't Taking Off Thanks To Their Involvement
Engaging with investors is all about giving your startup the wings and extra fuel needed to achieve the mission and realize its full potential.
Sometimes that is or is at least partially about capital. Though it is often even more about the other types of value that your investors can bring to the table.
Other resources, their knowledge and experience, referrals and introductions, new business channels, and additional credibility and visibility.
You chose them for these benefits. If your business isn't seeing the results, then something is wrong. Maybe, it's time to work on how to fix your investor communication strategies.
How To Fix Or Improve Your Investor Communications Strategy
If you aren't 110% confident that you are absolutely nailing it with your investor communications strategy, here are some of the ways to start improving it.
Better Introductory Messaging
Many startup entrepreneurs get stuck for far too long right at the first step. That is getting in front of investors and getting picked by the best investors for their startups.
Everything from your introductory Tweets to LinkedIn outreach, voicemails, and emails should be designed to crush it. Consider using a professional copywriting service or freelancer to excel here.
Links Versus Attachments
One of the most common ways that startup founders blow it when it comes to communicating with investors for fundraising is trying to blast them with attachments instead of sending links to their virtual data room in the cloud.
Attachments present all kinds of problems. They aren't trusted. They are often stripped by spam blockers. Or they just don't open well.
Instead, host your pitch deck and supporting material online. This also gives you the huge advantage of being able to track and measure engagement, so that you know when you are getting action, and when you are losing potential investors.
Improve Your Pitch Deck
Your pitch deck is probably your single most important investor communication tool.
If your messages are getting opened, but you aren't getting meetings, or you are getting meetings, but no funding, or just not the term sheets you wanted, then your deck needs improvement.
Try finding a proven template, or getting feedback from some trusted fundraising consultants.
The most common issues with pitch decks are that they are too long, too cluttered with information, or don't follow the correct flow of information. If that's happening to you, it's time to understand how to fix your investor communication strategies.
Improve Your Verbal Pitch
After honing your pitch deck, it could be your verbal pitch that needs work. This is true whether you are pitching from a stage, in-person investor meetings, or in virtual video meetings online.
Try putting more work into your pitch deck script. Make it more natural and improve your words and timing.
Don't overlook your body language and other psychological tools as well. Consider getting a pitch coach to help you ace delivering it.
Follow Up, Follow Up, Follow Up
One of the consistently most common areas in which entrepreneurs burn great opportunities and other communication assets is in the follow-up.
The follow-up can be more important than everything else. Success is typically going to go to the startup which is best and strongest at consistently following up until they get results.
Make sure this is a top priority for you and your team.
Better Investor Updates
Investor updates are one of the top forms of follow-up you will be using before, during, and post funding.
Don't underestimate their value. Create updates more often.
Make them more strategic, and find balance in both showing off the good, and asking for help where you need it.
Leverage each of these opportunities for preparing and setting up the next round of funding.
Getting better at board meeting management is also a very influential piece of this. It's one of the key factors influencing how to fix your investor communication strategies.
If you would like more in-depth information on how to share information with investors, I have some practical tips you can use. Check out this video I have created outlining some of them. You're sure to find them helpful.
Learn Good Negotiation Strategy
Much of the communications you'll be having with investors are some form of negotiation.
Either directly or indirectly, or to set up future negotiations. Learn when to reach out, speak and listen, and when to step back, etc.
Constantly Be Nurturing The Relationship
Investor communications aren't just about selling and pitching or fulfilling your mandatory duties as a corporate executive.
It is not just about sending emails, creating fundraising materials, and meeting minutes. It is equally about building a personal relationship over time. This is critical.
You can just plant a seed and expect a plant or tree to grow into its full potential on its own, right. Weeds might, but not the most valuable plants and trees.
It will require constant planting of seeds, weeding, watering, sun, fertilizing, and even occasional pruning. Be sure you are investing in the relationships ahead of your needs.
Pick Your Investors Wisely
Know who you want, and what for before you begin reaching out to investors. Pick them for the match.
Invest in understanding them in advance. This will make communicating so much easier.
Even among the best investors, some you just won't gel with. Others will show great chemistry and synergy right from the beginning. This can greatly simplify your ongoing communications.
Show Them Results
When it comes to investors, the communication they really want is seeing results, right?
It is what they want to hear. This can range from just showing them that you are at least doing what you said you would, and being honest about the situation when there are challenges, needs, and even the need for unexpected pivots.
When there is other great news to share, don't hold back on that either.
Summary
Investor communications are extremely important. They are vital and pivotal to your vision from the moment you come up with an idea, through an exit.
Check out some of these ways it is so impactful. As well as how to spot issues with your investor communications strategy, and how to make it better. Make the effort to learn how to fix your investor communication strategies.
You may find interesting as well our free library of business templates. There you will find every single template you will need when building and scaling your business completely for free. See it here.
Facebook Comments