Is your pitch deck a winner? And, how to find out if you have a winning pitch deck?
How do you know if your pitch deck has what it takes to raise the funding your startup needs from your ideal investors?
For many entrepreneurs, success is not hinging on coming up with a compelling idea, having the technical ability to build the product, finding a need in the market, or the customers who are willing to pay for help.
It is about getting funding to finish building or to get marketing, or scale and multiply the results they are already achieving.
Lack of funding, or running out of money is the number one reason that startups fail. Closing that gap and getting the financial fuel a venture needs almost always comes down to the strength of the pitch deck.
Thousands of pitch decks are being created and sent to investors each day. 99% of them don't get funded. When this happens they typically won't have another chance with those investors.
So, what does a winning deck include? How do you know if yours is a successful pitch deck? If you aren't winning, what are your next steps?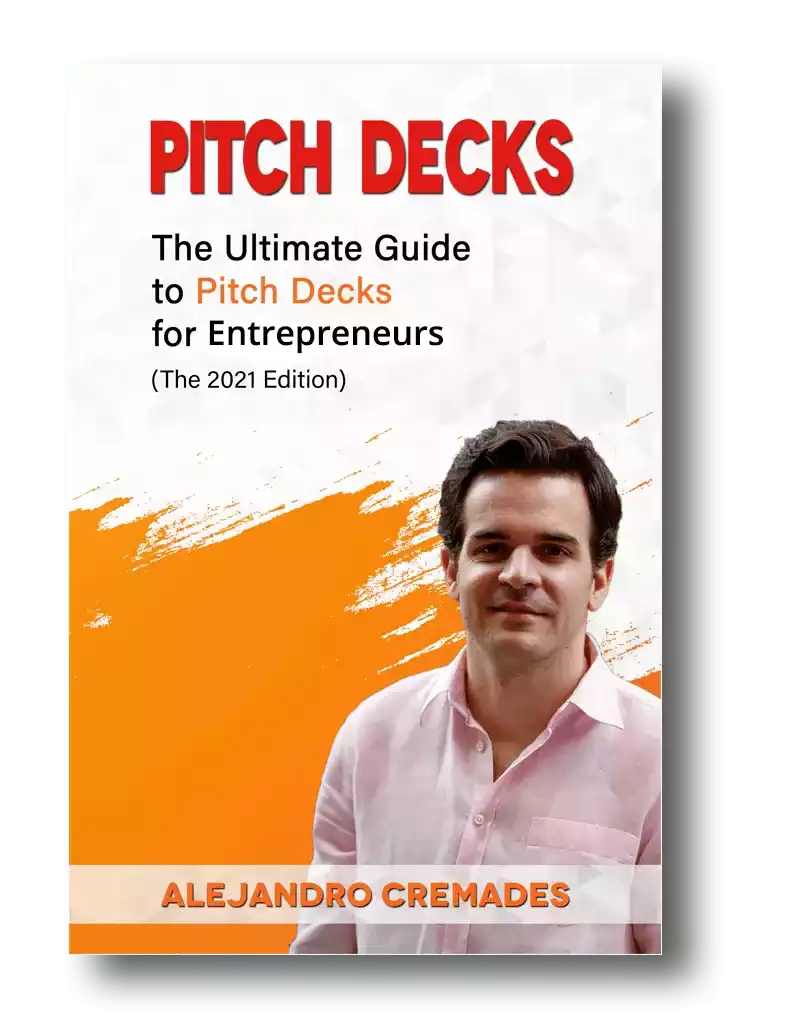 *FREE DOWNLOAD*
The Ultimate Guide To Pitch Decks
Checking The Boxes For Startup Investors
As with any type of financing or funding, like it or not, it is those with the 'gold' that make the rules. You may have plenty of freedom and creativity to run your business the way you choose on a daily basis, but this is one of those parts where you need to give investors what they want, in the format they want. You have to check the boxes investors have on their list if you want to get their funding.
These are some of the specific things they are looking for, and the most important items they put weight on when considering investing in a startup or not.
Team
They are looking for a qualified team, with the grit and resilience it is going to take to survive and thrive through all of the daily challenges ahead.
They are looking for a coachable team with a complimentary set of skills. Ideally the best in this field, and capable of building a truly successful business, not just a nice product. Check if you have this information when figuring out how to find out if you have a winning pitch deck.
Problem
Investors are looking for startups that are solving urgent, the hair on fire problems. They don't want to bet on nice-to-haves. The lowest risk startups with the best chances of positive returns are those which are providing must-have solutions. They are providing solutions to problems customers are already searching for help with and are paying money for.
Market Size
Big markets are essential for building big businesses with the potential to deliver large returns and satisfy their promises to their own LPs and investors. They need growing markets that will still make for attractive investments when this startup is maturing and it is time to go public or sell the company.
You Know Your Stuff
Pitch decks quickly reveal whether entrepreneurs know their industry, business in general, and startups. It shows whether you've done your research or not. Do you know the competition? How much others are raising at your stage? Benchmarks for profit margins, customer acquisition costs, etc?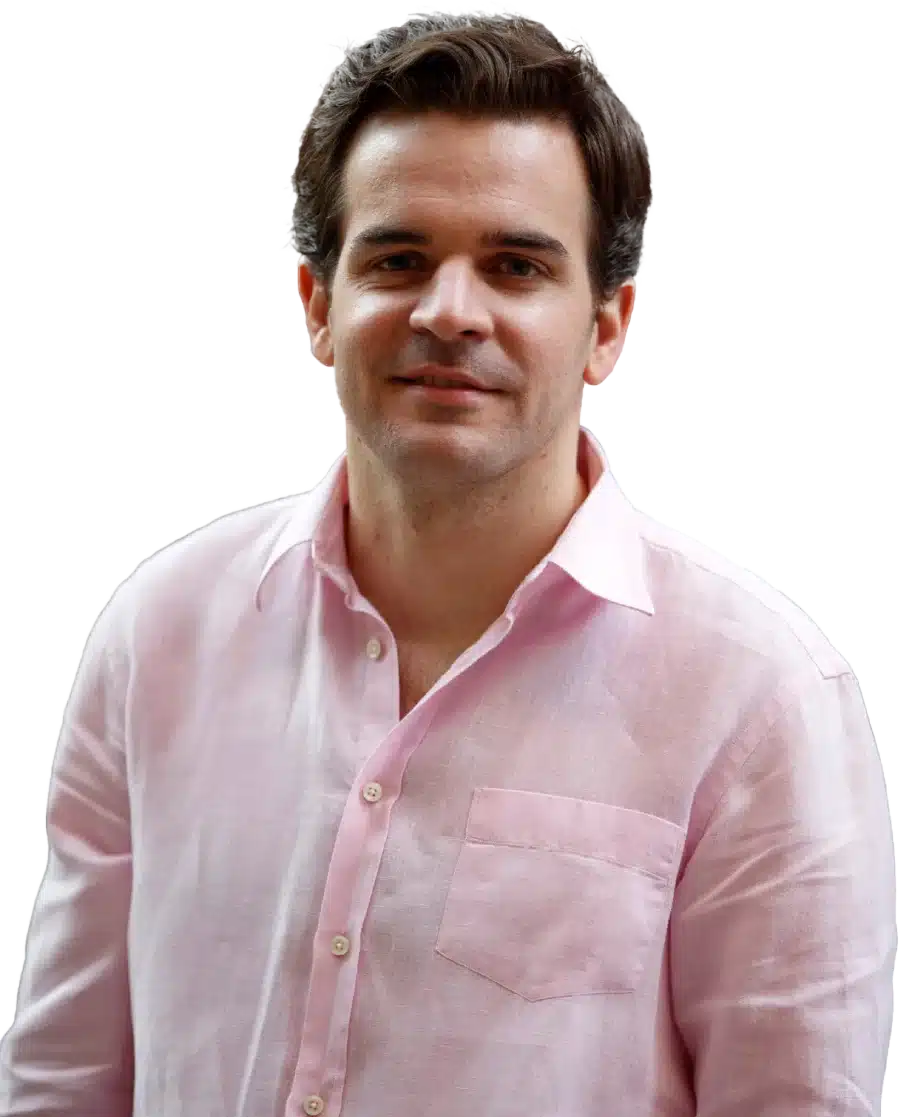 See How I Can Help You With Your Fundraising Efforts
Fundraising Process : get guidance from A to Z.
Materials : our team creates epic pitch decks and financial models
Investor Access : connect with the right investors for your business and close them
Ability To Focus
Entrepreneurs who can't focus aren't going to get very far. That means little hope of an investment being recouped. This shows up in how you design your slides, how many slides your pitch deck has, your product idea, and your action plan.
Ability To Execute
Your ability to focus will certainly show up in your ability to execute and on the right things. Ideas are nice, but it is the startup that can take action and really get things accomplished that will stand out and win the space. They want to see what you have been able to accomplish as evidence of this ability.
Make sure you have these features lined up when evaluating how to find out if you have a winning pitch deck.
When checking the critical elements, identify these mistakes to avoid when creating your pitch deck. Check out this video I have put together to help you with the process.
How To Test If You Have A Winning Pitch deck Or Not
Here are a variety of ways to test if you have a winning pitch deck.
Show Your Deck To Fellow Entrepreneurs
Show your pitch deck to fellow entrepreneurs who have been funded and heard no a lot. They will already have received a lot of feedback and tips for improvements.
Present Your Pitch Deck To Family & Friends
Start with your personal network of family and friends. Put it to the 'grandmother test'. Is it simple enough your grandmother gets what this is all about? If not you may need to go back, strip away, and simplify your messaging.
Your friends and family may even become your first round of investors. Even if not, this is great practice for your actual live pitches and presentations and to get the flow of your sales pitch and the technology working smoothly.
As well as to start building a list of rebuttals to common objections and answers to the most frequent questions.
Show It To Your Advisors
One of the first steps to building a startup is to assemble a board of advisors. They may be informal to start with. Then you may add to this with strategic and celebrity advisors.
Some you may be able to attract with small amounts of equity in your company. Get their insights from previous experiences with other successful startups.
Professional Fundraising Consultants
It's worth getting professional input. Active fundraising consultants are viewing pitches and talking with investors every day. They know what is getting funded and not, and where pitch decks are nailing it or failing founders. Leverage their expertise. They may even be able to help introduce you to qualified investors as well.
Network & Ask For Feedback
Get out there and mingle where investors are. This may be a startup and investment-specific events, or just going to the right clubs and hanging out in the right places around town. Ask for them to review your pitch deck and give you their feedback without actively pitching them.
Apply To Startup Accelerators & Incubators
As a part of this process, you will be submitting your pitch deck. This can be a competitive process. Though getting in can come with a variety of benefits, including some level of seed funding, and the chance to present your pitch deck to even more investors when you graduate on demo day. Keep this in mind when learning how to find out if you have a winning pitch deck.
Apply To Startup Competitions
There are many different startup competitions every year all around the world. There are famous hackathons and awards. Many colleges and universities, and even corporations running business plans and startup competitions.
Even if the initial financial winnings are meager, these awards and recognitions can be great to have on your startup resume and include in future versions of your pitch deck. The events themselves can force you to level up to compete and win against others.
Pitch To TV Shows
There are now a variety of TV shows like Shark Tank which give startup founders the chance to pitch live to investors and get attention. Many are constantly hosting auditions and accepting applications. It doesn't hurt to send them your pitch deck and see if it is a hit.
Put Your Pitch Deck On A Crowdfunding Site
Crowdfunding platforms have big audiences. You can use them to quickly get in front of thousands and even millions of investors and early adopters. These platforms can help get more eyes on your deck and idea fast, and start getting feedback, or realize you need to turn it up a bit.
Keep in mind that in fundraising storytelling is everything. In this regard for a winning pitch deck to help you here, take a look at the template created by Silicon Valley legend, Peter Thiel (see it here)  that I recently covered. Thiel was the first angel investor in Facebook with a $500K check that turned into more than $1 billion in cash.
Remember to unlock the pitch deck template that is being used by founders around the world to raise millions below.
Access The Pitch Deck Template
Your email address is 100% safe from spam!
What To Do If Your Pitch Deck Isn't Working
What do you do if you aren't getting good responses, no one is responding and the money isn't coming in after pushing your pitch deck out there?
Check It Against Proven Templates
Have you not only checked boxes on investors' lists above and nailed them but also plugged them into a proven template?
Do you have the right flow of information, in the order that serious investors expect? Have you been disciplined about the number of slides you've used? Have you managed to keep your messaging, simple, clear, short within those slides?
Check out some recently proven templates that other startups like yours have used to get real funding. It's a good first step when learning how to find out if you have a winning pitch deck.
Ask If You Are Sending Your Deck To The Right Investors?
Your messaging and presentation can be flawless, but may still not get results if you aren't sending it to the best fitting investors.
Take another look at the criteria you used for creating your list of target investors. Do you need to make some adjustments either to who you are sending to, or in your message to fit these investors?
The more tailored and targeted your pitch deck the more effective it will be. The higher your investor conversion rate will be. So, learn how to find out if you have a winning pitch deck.
Compile Feedback & Iterate
If you ask 100 different people to review your pitch deck and give their feedback you could get quite a few varying opinions. Just like asking tax questions to accountants or legal questions to corporate lawyers. You can't please everyone at the same time.
Compile the data and findings. Look for the recurring, common threads. Where are the common issues? Make these tweaks in a new version of your deck and test it.
You may also want to weigh feedback based on who provided it. You may want your pitch simple enough for your grandmother to understand, but if she isn't one of your target investors, then you don't want to customize it entirely for her, right?
Give more weight to professional feedback from active investors and advisors in this space who are really funding deals.
Track Where You Are Losing Investors
Instead of just blasting out your pitch deck as an email attachment it is wiser to use a virtual room. This way you can host other pertinent information to help investors make a decision and track activity.
The best services all you to see who views your pitch deck, how many times they view it, and how long they spend on it. You can also update your pitch materials in real-time, and rescind access if needed.
These analytics can tell you a lot about your performance. Including how many investors are actually getting your messaging and viewing the deck, and where you are losing them in the pitch. Use this data to improve your performance and conversions. It will also help you when assessing how to find out if you have a winning pitch deck.
Follow Up & Ask Questions
Fundraising is selling. The key to sales is follow up. Be sure you are following up after sending your deck, and after they view your deck. If they aren't throwing money at you, ask why. What can you improve? Why wasn't it a match at this time? What can you do to prove your venture is worth funding?
Summary
How to find out if you have a winning pitch deck? Your venture and fundraising success depends on it. Check out these essential items to include in your pitch deck. Plus how to test its effectiveness and start closing more investors.
You may find interesting as well our free library of business templates. There you will find every single template you will need when building and scaling your business completely for free. See it here.
Hopefully you find this post useful as you are looking into how to find out if you have a winning pitch deck.
Facebook Comments