How to find a mentor for your startup? A mentor can propel your startup forward by detecting potential flaws in your startup and model ahead of time. Moreover, they can work closely with you to help fix these flaws so they don't turn into major problems down the road. They can also enable you to see greater potential and angles you may have overlooked.
Experienced mentors will already have faced the same challenges as you, so they can help you achieve your goals quicker. Startup owners already have a lot on their minds with the overwhelming responsibility of managing their newly formed business. So they may find it challenging to find the right mentor for their newly formed company. Luckily some qualities set a good mentor apart, and if you know these qualities, finding the perfect startup advisor or consultant is going to get a lot easier. If you are a passionate startup founder trying to find a mentor for your startup but aren't sure how to find one, then this article is for you.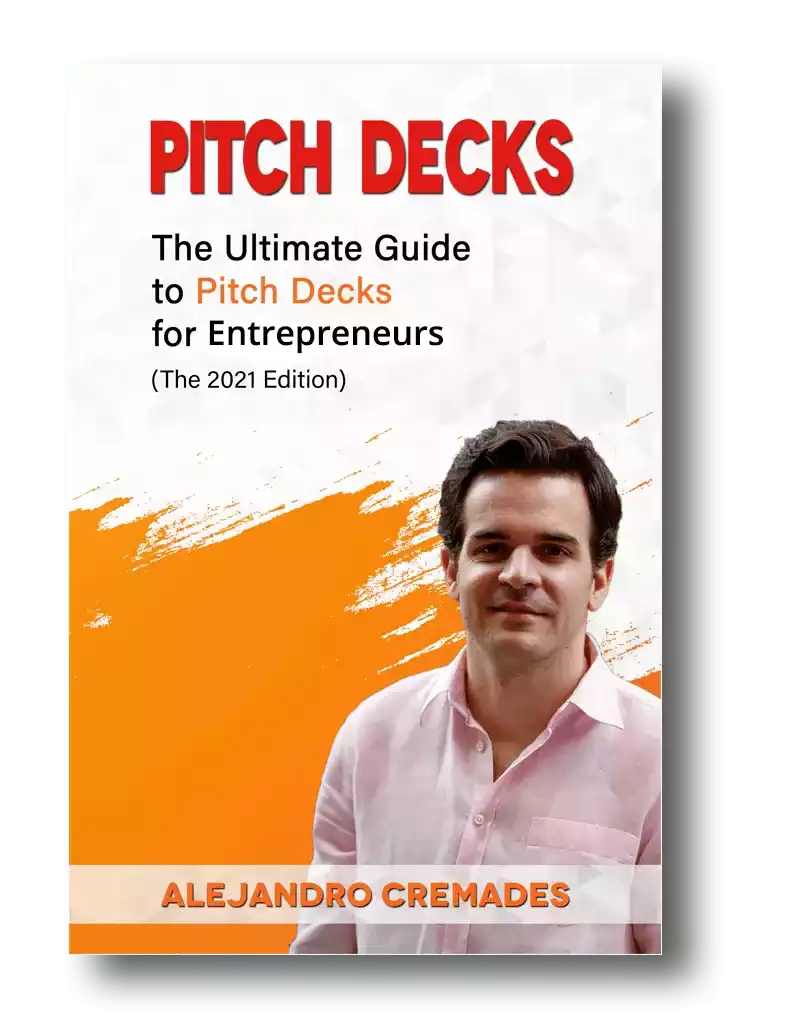 *FREE DOWNLOAD*
The Ultimate Guide To Pitch Decks
Here is the content that we will cover in this post. Let's get started.
Qualities of a good mentor
While there can be thousands of successful business people in each and every industry, not everyone can be a good mentor. Having a successful business that is similar to your own startup doesn't automatically make a business person a good mentor. Here are some distinct traits of a good mentor that you should be on the lookout for:
Possess industry knowledge/experience
Your startup may belong to any number of industries, and each industry possesses its own set of challenges and opportunities. So the most obvious quality to look for in a mentor is experience and knowledge in your specific industry.
Startups need targeted advice that will help them overcome a challenge they are facing. Be it slow growth, legal challenges, customer retention, or a similar common issue. Unless a mentor has gone through similar situations with their business, they won't be able to offer direct help to you. So knowledge/experience within your specific industry is definitely a trait you should focus on when figuring out how to find a mentor for your startup.
Networking skills
Strong networking can help a startup grow faster. However, it takes time to build strong connections and networks that can help streamline your business operations. That is where a mentor comes in, and if they have good networking skills, they are going to give you access to the right connections. They likely already have a strong network of important connections for you.
Mentorship often starts way before a startup is actually launched, and if you have access to a connected mentor, you can get:
Access a pool of investors
Connect with potential clients
The right partners
All this and more is possible through active networking, and if your mentor has a solid network, it can translate to you as a mentee. If you have access to a network of relevant professionals, partners, and suppliers from the very beginning of your startup, you can quickly rise above your competition.
Having an entrepreneurial spirit
The ideal mentor for any startup is the one who knows each step of a startup's life cycle. Someone with an entrepreneurial background will have gone through it all, from coming up with the right idea to market research and actually launching your product.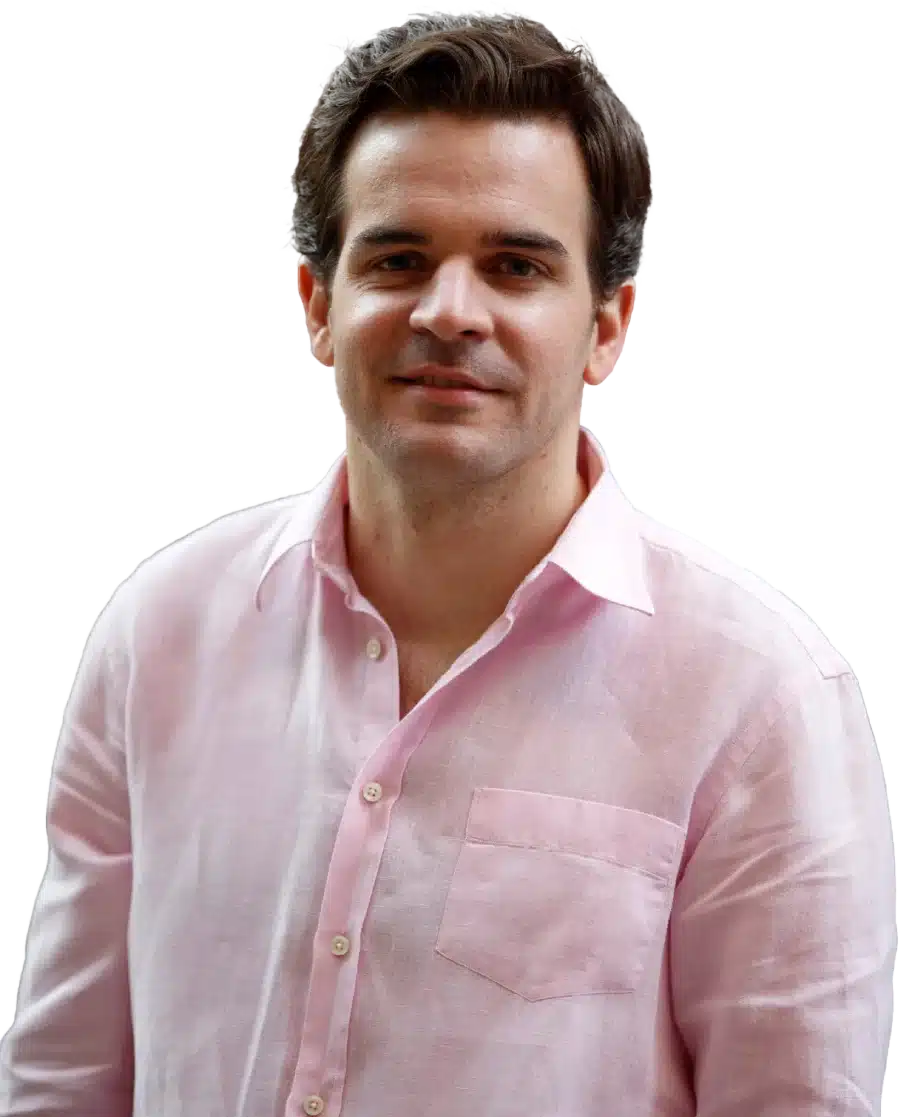 See How I Can Help You With Your Fundraising Efforts
Fundraising Process : get guidance from A to Z.
Materials : our team creates epic pitch decks and financial models
Investor Access : connect with the right investors for your business and close them
So when you are choosing a mentor, look at the startups they have founded or have been involved with, and how those companies are doing. This should give you an idea if the mentor has what it takes to help take your own startup to new heights.
Problem-solving skills
As mentioned at the start of this article, a startup is no walk in the park. There are going to be problems that you will have to overcome to keep your startup moving forward. It is always important to have problem-solving skills yourself as an entrepreneur. However, when you have a mentor on board with good problem-solving skills, you can overcome hurdles much faster.
Startup founders are emotionally invested in their business to the point that they may overlook obvious flaws in their business model. An honest mentor with problem-solving skills will point out issues and help overcome them to ensure smooth sailing. This is why you should learn how to find a mentor for your startup early on.
Similar communication style as you
Every entrepreneur is going to have a business icon that they look up to within their industry. However, when you are trying to develop a mentor and mentee relationship with a business icon, you should look for communication compatibility.
Of course, a successful entrepreneur is going to have strong communication skills, but their communication style should align with yours for effective learning. A mentor can be highly knowledgeable, but they might not be able to convey that knowledge to their mentee. So before you choose someone to be a mentor for your startup, always communicate with them a few times to make sure their communication style is compatible with yours.
Once you have found a mentor who has the above-mentioned traits you are already halfway there as far as your hunt for a mentor is concerned. However, you will also have to make sure that the person you want to be a mentee to has the willingness to coach you.
Considering that an established entrepreneur is going to have a tight schedule, it is essential that you don't overburden them with mentorship.
A good mentor can assist you with the startup hurdles every entrepreneur needs to overcome. For more information about all the potential snags you have to face, check out this video I have created.
Where can you find the right mentor for your startup?
Now that you know what traits to look for when choosing the right mentor for your startup, you can begin your search for the best possible fit for your needs. However, a lot of new business founders aren't sure where to look. You might have to use a combination of platforms and sources to get in touch with your ideal mentor. Here is are some easy methods for how to find a mentor for your startup:
Attend networking events
We have touched upon the importance of networking for a new business in the previous section. Networking events are the perfect place to get in touch with big names from your field that might be willing to help you grow your business.
You can find out about upcoming networking events by:
Browsing networking sites
Get in touch with other businesses from your industry to know more about upcoming networking events
When you manage to find networking events near you, try to attend as many as you can. Your goal is going to be to talk to as many experienced entrepreneurs from your industry to look for the traits mentioned in the previous section. You will be surprised to know how many networking events are taking place in your own city every week. And who knows you may find your favorite industry personality at one of these events.
LinkedIn
LinkedIn is the hotspot for entrepreneurs, both struggling and successful. There are over 15 million entrepreneurs on LinkedIn from the UK and US alone that you can connect with. While social media groups are also a great place to connect with your potential mentor, LinkedIn is custom-tailored for the purpose.
With built-in search tools and filters available on LinkedIn, you can search for potential mentors based on things such as industry and locality. For example, if you are inspired by a business founder in your industry but aren't sure how to connect with them, then LinkedIn might help. All you will have to do is look up the name of the person or their organization, and you can find their business or personal LinkedIn profile where you can leave a message. Since business professionals spend a lot of time on LinkedIn, your chances of getting a response are pretty high.
Friends and family
A good place to start when figuring out how to find a mentor for your startup is in your circle of family and friends. Even if you don't know someone who might have experience running a business similar to yours, they may be able to point you on the right path.
Your friends or family may know someone who has been working on a business project that is close to yours. You might not find someone with experience in the exact business model as yours through family and friends. However, it is always one of the first places to look when starting your search for a mentor.
Compensated mentors
While it may not be the first priority for a startup to hire mentors/advisors to help launch and run their business, it is certainly an option. Compensated mentors charge a certain fee in exchange for walking new entrepreneurs through the initial complexities of launching and sustaining a startup.
The reason why compensated mentors are often not considered by startups is that they have a limited budget for developing the product, marketing it, hiring staff, and covering other expenses. However, there is a high risk of losing their investment for entrepreneurs with little to no technical knowledge about the product they are offering and the industry they are operating in.
So by spending a little extra on hiring professional advisors or mentors, they can make sure their investment is being utilized correctly. Compensated mentors are going to overlook everything from product development and marketing all the way up to strategic aspects of your startup, helping with fundraising and your exit. In the end, the cost of hiring a compensated mentor is going to serve as a way to reduce the risk of failure for your startup.
Athletes don't wait to become pros to get coaches, they get expert coaching to become pros at the top of their game. The best will far more than pay for themselves.
No matter what channel you use to reach out to a mentor, your goal should be to build a professional relationship with them. At the end of the day, mentorship is a long-term process and as long as you have a good relationship with your mentor, you can continue to grow your business with their support.
Keep in mind that for growth and eventually, fundraising, storytelling is everything. In this regard for a winning pitch deck to help you here, take a look at the template created by Silicon Valley legend, Peter Thiel (see it here) that I recently covered. Thiel was the first angel investor in Facebook with a $500K check that turned into more than $1 billion in cash.
Remember to unlock the pitch deck template that is being used by founders around the world to raise millions below.
Access The Pitch Deck Template
Your email address is 100% safe from spam!
Why should you get a mentor for your startup?
Even if you have the technical background to develop a winning product and market it effectively, you may still benefit from having a mentor overseeing your business. Here are some reasons why becoming a mentee is a good idea for startup founders:
Push you to grow: Startups have high growth potential, and mentors can help you unlock it. You might have ideas that you are uncertain about. Or you may be struggling to put your plans into action. You can always discuss new ideas with your mentor and get feedback on whether you should implement them or not. If hesitation is holding your business back, then a mentor is going to give you the push you need to grow your startup.
A neutral voice: Startup founders fail to see flaws in their business model until it is too late. That is because they view their business with a certain level of bias.
When you have a mentor, you will get neutral feedback about how your business is doing, what can be changed, and when to change it.
Expert advice: Startups struggle with even the most basic aspects, such as legal compliance during their initial stages. Since mentors have passed through these stages themselves and have seen other businesses do it as well, they can guide you through the rough patches and set you up for success.
Conclusion
If you were looking for a mentor and didn't know where to start, then by now, you should be in a decent position to start your search. Mentors have been known to turn failing businesses around. As well as to turn young ideas into hugely successful large companies. So there is no reason why your startup can't benefit from the advice of an experienced entrepreneur.
By following the tips provided in this article, you'll know how to find a mentor for your startup who can help propel your company.
You may find interesting as well our free library of business templates. There you will find every single template you will need when building and scaling your business completely for free. See it here.
Facebook Comments