Finding a good lawyer for your business can be a difficult task. Many entrepreneurs are at a loss when it comes to finding lawyers that specialize in startups, even though they know how important it is. Finding the correct fit early on can save you a lot of time, frustration, and money later on.

In addition to preparing paperwork and keeping records, a skilled lawyer can assist a startup in identifying its path, navigating the market, and positioning for not only a good defense, but to maximize its potential. Your choice of lawyer could easily mean the make-or-break for your startup. The most essential thing is to find someone that fits in well with your company and is familiar with the requirements of your industry.

Many entrepreneurs who believe it is too early to hire a lawyer will find that self-serve systems can help them with everything from formation to initial financing agreements. These solutions assist in the automation of some of the most important legal requirements during the pre-seed stage.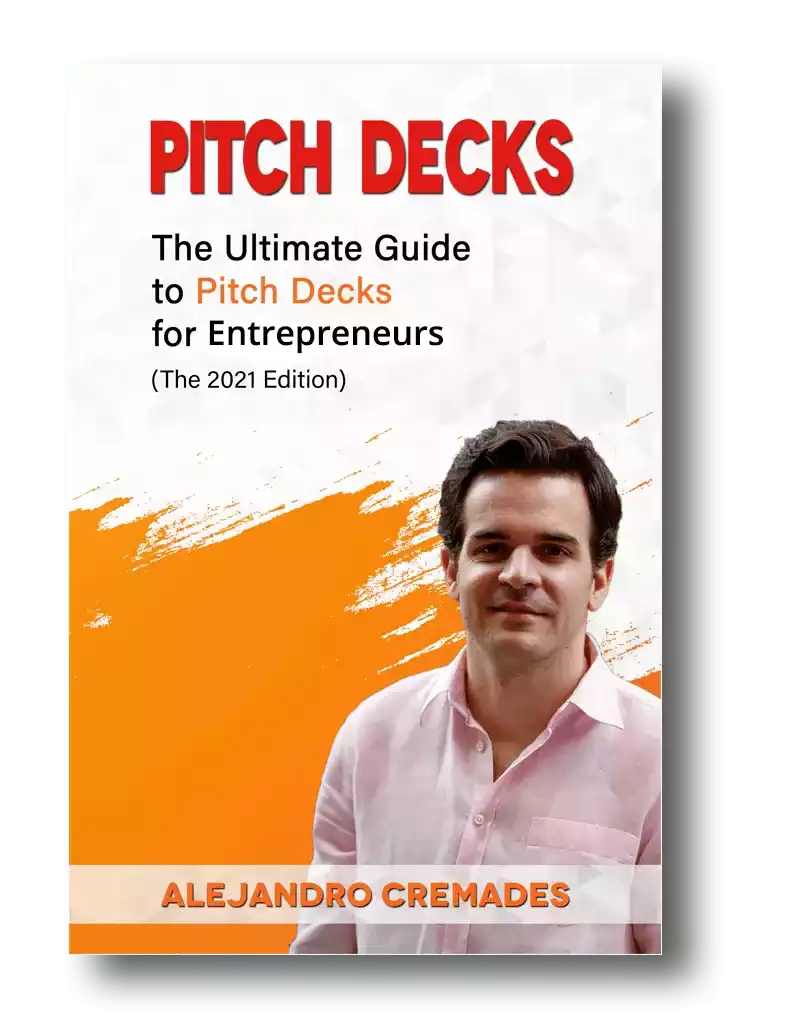 *FREE DOWNLOAD*
The Ultimate Guide To Pitch Decks
 

However, when you begin to recruit, develop intellectual property (IP), or accept payments from sources other than friends and family, you may wish to seek more robust legal help. Even before that, setting the right foundation can be absolutely crucial for having a structure that facilities funding, and avoids crises. 

Here is the content that we will cover in this post. Let's get started.
Do I Need a Startup Lawyer?
When it comes to starting a business, entrepreneurs are almost entirely focused on getting their product or service to market. Of course, getting your business up and running is the most important thing, but you need also consider the legal implications of your business. Consult a startup lawyer as soon as possible to avoid unwanted legal implications.
Times when you may need a startup lawyer include but are not limited to:
Protecting your brand

Business formation

Liability

Registering certain filings

Contracts
Let's take a closer look at some of these factors. 
Raising Capital
You want to make sure you get the best deal on the best terms if you ever decide to bring in outside investors. Seed investors, personal savings, crowd fundraising and venture capitalists are just some of your financing choices. Each method of financing may raise unique legal concerns, which are often determined by the investor's level of expertise. 
In this regard, keep in mind that in fundraising, storytelling is everything. In this regard for a winning pitch deck to help you here, take a look at the template created by Silicon Valley legend, Peter Thiel (see it here) that I recently covered. Thiel was the first angel investor in Facebook with a $500K check that turned into more than $1 billion in cash.
Remember to unlock the pitch deck template that is being used by founders around the world to raise millions below.
Access The Pitch Deck Template
Your email address is 100% safe from spam!
In the video below I go into detail on how to raise a seed round which is the very first round of financing.
Protecting Your Brand

You may have also invested a large amount of time, effort, and money in developing and establishing your brand name. Registering your business name or logo as a trademark is a great way to protect it. A trademark is a distinctive term, phrase, symbol, or design that you can register with the US Patent and Trademark Office.
Business Formation
The legal obligations and responsibility of those involved in managing the business, as well as the way in which it may operate, are governed by the business structure and documents (i.e. sole proprietorship, partnership, LLC, or corporation). Choosing the incorrect entity, for example, might make you personally accountable for the actions of your workers or partners. Or may make it less attractive to investors. Your operating agreements and share agreements also play a big role in how smoothly things will go. 
Liability.
Varying business structures offer different levels of protection to the business owner or investor. Personal liability means that everything you own is at risk as a result of your business. A lawyer can assist you in avoiding or minimizing the liability in this scenario. A visit to an expert startup lawyer to learn about your personal liabilities and to reduce the risk that your business may cause your and your family's financial well-being is well worth it.
Registering, Licensing, and Permits
In order to be recognized, certain business enterprises must register with the state. Even organizations that are exempt from registration may be required to obtain licenses or permits. To minimize future problems or issues, documents must be properly prepared. You may also need their help applying for industry-specific licenses, branching out into new jurisdictions, and filing the appropriate paperwork with the SEC and other agencies. 
Contracts
Contracts for premises, services, and supplies are typical for most enterprises. Agreements between partners, investors, and workers are common in businesses. It's important to do it right the first time so you don't end up in court. Contracts not only help avoid risks, but they also save the startup money, allowing the founders to focus on their product.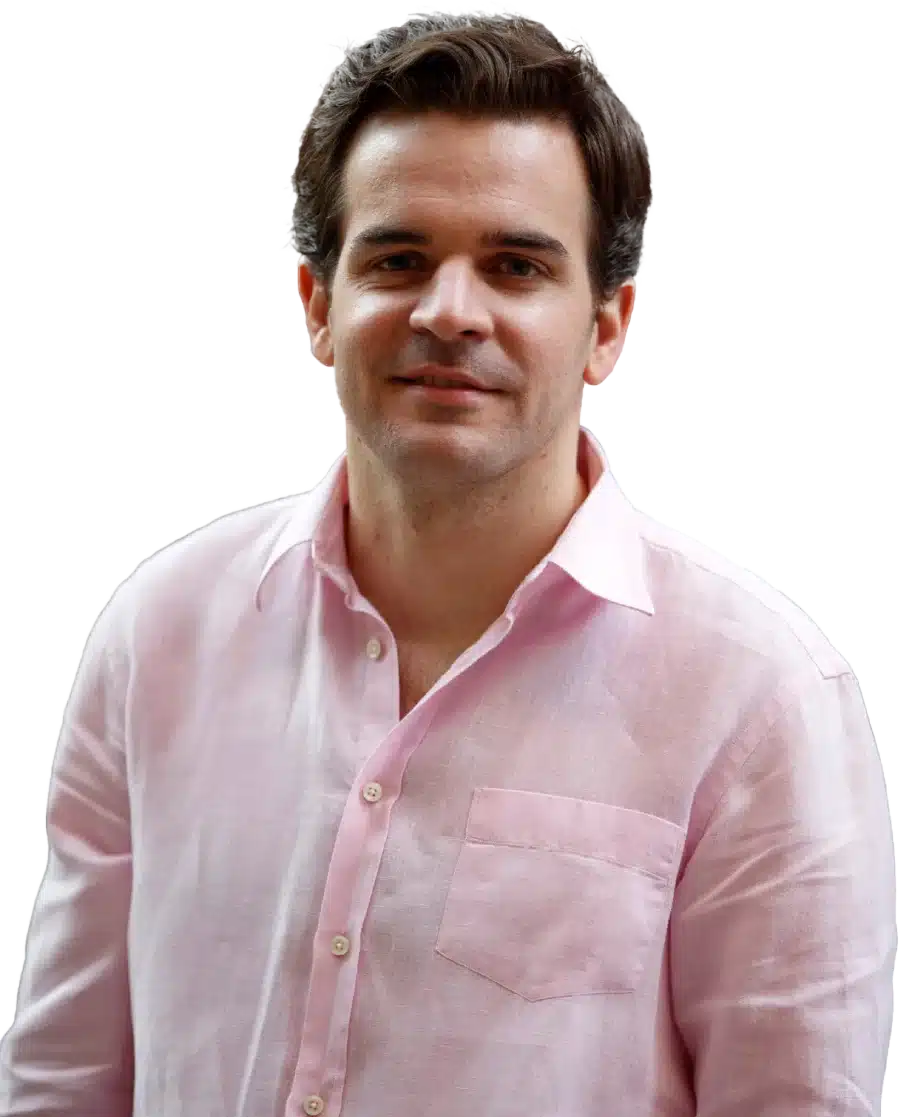 See How I Can Help You With Your Fundraising Efforts
Fundraising Process : get guidance from A to Z.
Materials : our team creates epic pitch decks and financial models
Investor Access : connect with the right investors for your business and close them
Where to Start Looking for a Startup Lawyer

Online lawyer directories

Need some assistance sifting through the lawyers in your area? Try a site like Avvo, which has the world's biggest online lawyer directory. You can search for lawyers by location, speciality, years of experience, and rating. Each state's bar association usually keeps an online database of lawyers licensed to practice in that state, and some even offer a phone number you can contact for a referral to a lawyer.

Get a referral from your personal lawyer

If you have a lawyer who has helped you in the past with a personal matter, ask for a recommendation to a startup lawyer. The majority of good lawyers know other good lawyers. Make it clear that you need the services of a lawyer who has expertise assisting startup enterprises in getting off the ground. Some lawyers call themselves business lawyers, but they may have greater experience advising established businesses. Lawyers that specialize in startup law are well-equipped to deal with the complexities that come with starting and growing a new company.
Get referrals from business owners

The last method for finding a startup lawyer is to simply ask other business owners. Owners in forums or online groups, as well as business owners you personally know, fall into this category.
A free consultation or a discount on the lawyer's usual rate can often be acquired via personal recommendations.


Things To Keep in Mind When Hiring a Startup Lawyer
Experience 
What are the areas of expertise of the lawyer? Make sure the lawyer has expertise working with businesses similar to yours and can provide you with the required services. If you need to file a federal trademark application, for example, you should seek lawyers who have helped similar businesses register trademarks in the past.
Does the lawyer understand your business model?

It's important for your lawyer to understand how your business operates so that they can provide timely and helpful advice. The more your lawyer knows about your business, the more he or she will be able to customize their services and expertise to your specific needs.
Do you understand the lawyer-client relationship?

Lawyers should be obliged to work with their clients' best interests at heart. Make sure you understand your lawyers' ethical obligations to you. As well as which don't exist. Also, keep in mind that you, as the client, get to choose what work gets done. Before beginning any work, a lawyer will always ask for your consent (typically in writing). Ensure that you review all of your communications with your lawyer at the start of the relationship to understand what work (and charges) you're agreeing to have them do for you.
Other things to consider when looking for a startup lawyer include:
Larger legal firms may have more experts on board, but you may not get them on your case

Because small law firms have little overhead, they may offer lower rates.

Make sure the fee agreement has no surprises or too much ambiguity

What kind of relationships does the firm have with angel and seed-stage investors?

How Do Lawyers Charge?
What are the legal fees charged by the lawyer? Do you know how much your lawyer's time is worth? Before you hire a lawyer to do work for you, you must first grasp this. Understanding billable rates allows you to predict and budget for legal expenses. You should also inquire about how the firm will charge you so that you are aware of what to expect on your invoice and how long you have to pay it.
Most lawyers that most startups deal with will charge between $350-$800 per hour, however, this obviously varies from company to company. The majority of large firms bill in six-minute intervals (i.e., 0.1 of an hour), although others charge in 0.25-hour increments. The hourly pricing range is massive. A junior lawyer in a small firm in a smaller city may charge $150 per hour, whilst senior partners in large firms in major cities have been known to charge more than $1,000 per hour.
While the hourly rate is undoubtedly important, you should also think about the mix of lawyers who will be working on your case. A senior lawyer's hourly wage might be three times that of a first-year lawyer within the same firm. However, for more complicated tasks, the senior lawyer may be able to do it in a third of the time. There is no one-size-fits-all solution when it comes to the balance of senior and junior lawyers, but it is something to think about. Look for the best value.
Also find out how much of an upfront retainer will be required, and if there are any other sliding scale fees.

Questions You Should Be Asking
What type of experience do you think you'd be able to offer my startup?
Lawyers that have worked in your industry and in the area of practice where you need them will be better equipped to grasp compliance and address your legal concerns than those who haven't. If you operate in a highly regulated industry, previous experience is especially important.
Do you have any other clients in my industry that you represent?
This inquiry elicits information about the lawyer's expertise in your field while also revealing any conflicts of interest. You may wish to find someone else to represent you if the lawyer already works for a direct competitor.
Would you refer me to someone who could help me with my problem if it was outside of your area of expertise?
It's helpful to hire someone with connections in other similar areas of practice, whether you're searching for a generalist to keep on a retainer or a specialist to assist you on a particular legal problem.
Do you actually like the lawyer that you are speaking to?
This is something we all overlook: do we like the lawyer we're about to hire? Personality is important in every hiring choice. If you don't want to speak to your lawyer until it's absolutely necessary, they may not be the best person to represent and advise your company.
What is the structure of your legal firm?
Inquire about the company if you're considering employing a bigger legal firm to represent your business. Will the lawyer you're speaking with be the one involved in your startup? What duties will your lawyer handle, and what will be delegated to others?
What is your pricing model?
For certain services, such as company formation, some lawyers may charge a fixed fee. Lawyers charge different hourly fees depending on their level of expertise and the size of their practice. Be sure to regularly inquire about their rates and how they charge their customers.
What's your approach to business risk and growth?

During your first meeting, inquire about your potential lawyer's approach to business risk and development. You'll be able to tell whether they'd be able to work with your business strategy based on their answer.

Best Law Firms for Startups
Currently, the best law firms for startups according to firsthand are the following:
Cooley
Wilson Sonsini
Gunderson
Fenwick
Latham & Watkins
Goodwin
Kirkland & Ellis
Morrison & Foerster
Orrick
Perkins Coie

Conclusion
The ideal startup lawyer is the one you never seem to need later on. A good startup lawyer will create a strong legal basis for your company, enabling you to focus on growing your business without worrying about legal difficulties like compliance, tax liabilities, or costly litigation.
You may find interesting as well our free library of business templates. There you will find every single template you will need when building and scaling your business completely for free. See it here.
Facebook Comments