How to create a captivating pitch deck cover? How to create How do you create a captivating cover for your pitch deck, so your startup gets funded?
Your pitch deck is everything when it comes to fundraising for your startup. The cover is the vanguard of your pitch deck. It is the key to getting the rest of your pitch through to investors.
Just as a strong subject line is vital to getting an email opened, or a book cover makes almost all the difference in book sales, your cover slide creates the first impression for the pitch.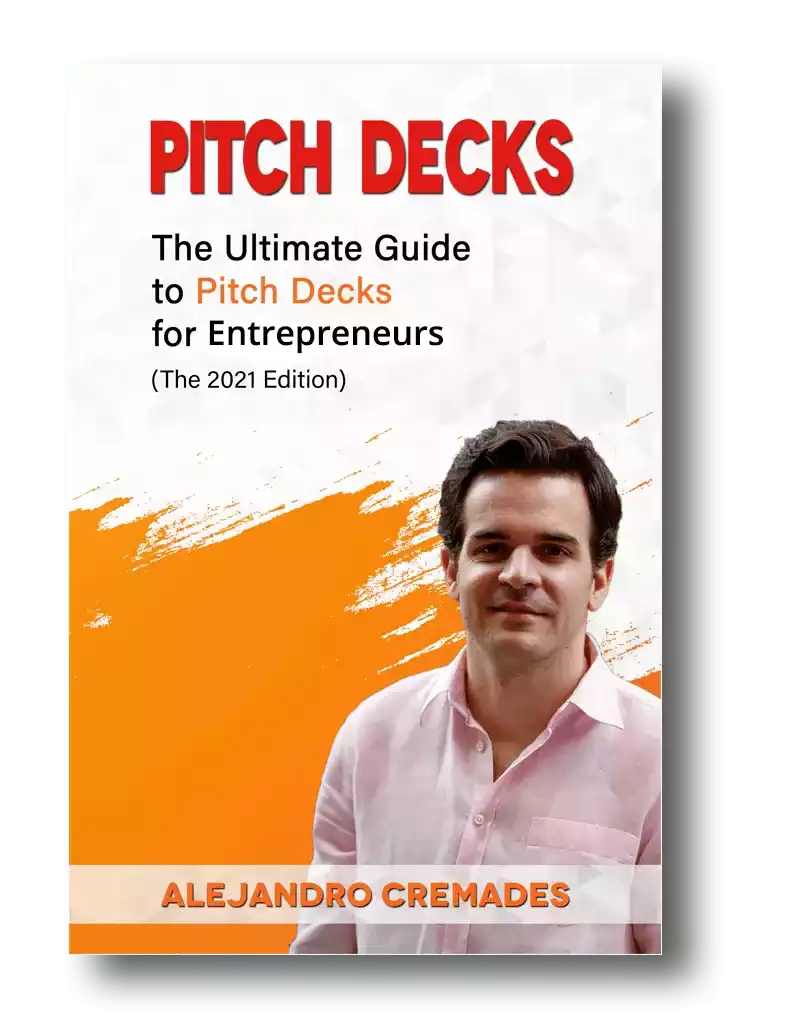 *FREE DOWNLOAD*
The Ultimate Guide To Pitch Decks
Startup Fundraising & Pitch Decks
Pitch decks are still the heart of all startup fundraising. Which means the cover is absolutely vital to do well.
In order to launch and really take a true hyper-growth startup through to its full potential, most entrepreneurs will need to take in outside capital. Or at least a fair amount of other forms of financing.
Most will need a lot more money than they expect. It is a need that never goes away. Even after you take your company public.
So, if you are just starting out, this is the time to master the pitch deck cover. It will make everything else go faster and easier. It may make all the difference between your company making it versus being beaten out by the competition.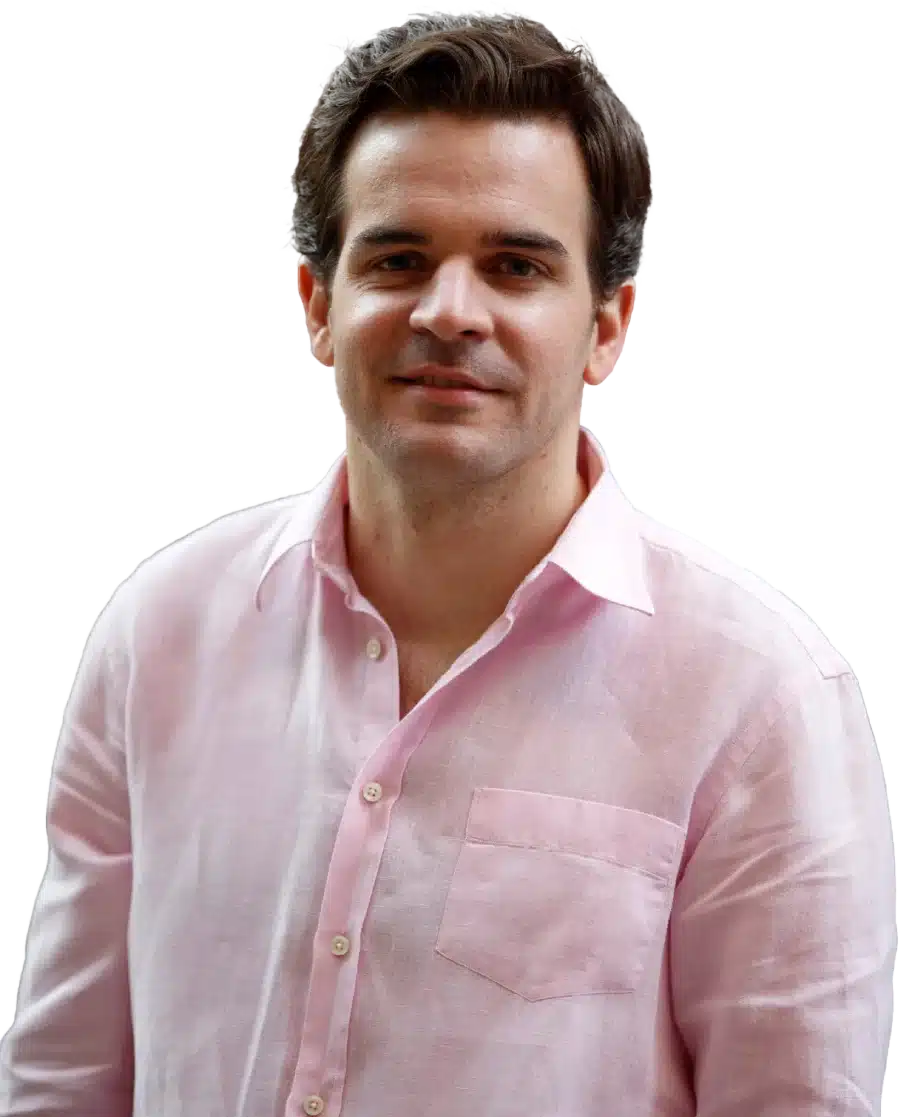 See How I Can Help You With Your Fundraising Efforts
Fundraising Process : get guidance from A to Z.
Materials : our team creates epic pitch decks and financial models
Investor Access : connect with the right investors for your business and close them
Even if you've already raised a round or two, you already know that fundraising is never a slam dunk. Anything you can do to increase your chances of success, and create a more efficient process is going to be worth it. Especially as markets rotate and when investors are more selective in handing out checks, nailing the cover is important.
Even if you have established investor relationships, or are even pitching your personal network, your pitch deck matters. Including your cover.
Keep in mind that in fundraising, storytelling is everything. In this regard, for a winning pitch deck to help you here, take a look at the template created by Silicon Valley legend, Peter Thiel (see it here) that I recently covered. Thiel was the first angel investor in Facebook with a $500K check that turned into more than $1 billion in cash.
Remember to unlock the pitch deck template that is being used by founders around the world to raise millions below.
Access The Pitch Deck Template
Your email address is 100% safe from spam!
First Impressions Are Everything
As with everything else in life and business, first impressions can be everything when it comes to fundraising for a startup. This is why you should know how to create a captivating pitch deck cover.
This is especially true when it comes to your pitch deck.
Investors are already hit with a barrage of pitch decks each and every day. They have to filter through the noise fast. So, if your pitch deck cover doesn't pop, then it is easier for them to relegate you to the spam pile.
Even in the best-case scenario, when you are sending out your pitch deck, you only have about three minutes of their attention to close the deal.
So, your pitch deck must compel them to open your deck and click through, with a positive expectation that this opportunity is a great fit for them to invest in.
Aside from the aesthetics of your design, some of the key factors that check important boxes for investors that you can allude to on your cover slide include the following.
Big Market
Investors want and need to know that you are in a really big market. It is the only way that they can make the returns they are investing for. If they aren't intimately familiar with your market, or the category you are creating, you may want to drop in the space you are disrupting and its potential.
On Trend
Investors are just human, as are their own stakeholders and LPs. This means that they are often the victim of jumping on trends and following the herd. In a given period, that may be hardware, software, ESG, or something else. Link your venture to the trends that they are investing in.
Looks Like Success
Carrying on from the above, it is ideal if you can link your venture to what success looks like in their minds. What companies have they invested in that achieved great outcomes? What investments may they be kicking themselves for passing up on?
How can you at least subconsciously link those together in their minds, while staying true to your brand? Is it colors and fonts? Or could it be in your slogan? For example, "we are the Facebook of _____."
Team
As an early-stage startup, investors have little tangible to go on besides your team's resume. So, who is the most notable person on your team? Whose name will investors recognize? Who has achieved great returns and outcomes for startup investors in the past? Who on your founding team are notable experts in their field?
Innovative Product
Have you built a truly revolutionary product that will just wow them?
Value Proposition
What is your compelling value proposition? How are you 100x better than any previous or existing solutions? What will make your offering irresistible to customers? Or how does your unit economics stand out far above the competition in this space? Answering these questions is a great first step in understanding how to create a captivating pitch deck cover.
How To Create An Effective Pitch Deck Cover
Looks do matter. Though rather than just focusing on having the most beautiful pitch deck cover slide, what should be the top priority is an effective pitch deck cover that gets the job of securing an investment done.
It needs to not look bad. It needs to be substantive enough in order to get investors to click or swipe through. It needs to facilitate them in taking the next step.
Given the limited time you have their attention for, and how important showing your ability to focus is, this all needs to be achieved while maintaining simplicity.
What Goes On Your Pitch Deck Cover Slide?
The cover slide needs to be very lean on content. To keep it simple, attractive, and compelling, you don't have much space to work with.
It should include:
Your name
Contact information
Your company name
By providing your contact details here, it is easy and fast for investors to refer back to in order to reach out and take the next step.
You may also want to include a powerful tagline or slogan. This is your one-line elevator pitch that should accomplish the positioning mentioned above.
How To Design Your Pitch Deck Cover Slide
Again, simplicity should be the overriding decision factor here. Keep it clean and fast to digest. Easy to understand and act on. Use these tips when learning how to create a captivating pitch deck cover.
Your color choices should match your branding and the test of your slides. If you haven't crafted your brand identity yet, then this is the opportunity to bring all the above together and make those decisions now.
The same applies to font choices. They should be large. Use no more than two font styles. They should be easy to read and match the rest of your branding. It should present a seamless brand experience through your website and other assets and materials.
If you haven't picked fonts yet, then be sure they bring together your startup's culture and positioning, as well as allude to being a successful startup.
Design Your Own Slides
You can design your own pitch deck slides. There are many presentation software choices to consider. Just remember to use something which makes it easiest to collaborate with your teams, and to present. Google slides may be one option that checks the most boxes for many entrepreneurs.
This is easiest if you adopt an existing pitch deck template. Which just requires you to plug in your startup's unique information.
You may also work on this in conjunction with freelance and outsourced help. Whether that is giving them your raw data to run with, or having them improve on your first rough draft. You may need both a graphic designer and a professional copywriter.
The third option is to just commission a professional pitch deck to be created by an agency that specializes in this. Though pricing can easily run up into tens of thousands of dollars.
Balance the return on this investment, with being mindful of the resources you have, and how long it may take to successfully close this round and put money in the bank.
Even as you're reading up on how to create a captivating pitch deck cover, you might want to first understand why the cover slide is so important. Check out this video I have created giving you more in-depth information.
Getting Your Pitch Deck In Front Of Investors
When figuring out how to create a captivating pitch deck cover, you first have to get it in front of them. This can require equally captivating pitching materials and outreach efforts.
This may include applying and getting into opportunities to deliver your pitch live. Whether on TV or at local events.
In other cases, you'll be running an outbound fundraising process, messaging investors. This can include voice or text, Linkedin, or email.
You'll need a compelling intro message to get them to open it. Then in the case of email, a credible form address, a strong subject line, and then a pitch or pitch deck summary in the body of your message.
It is also far better to send a link to your pitch deck hosted online, rather than send your pitch deck as an attachment.
Before any of this, it is wise to spend enough time researching and shortlisting the best-fitting and optimal investors. Know who is most likely to say yes at this stage. As well as understanding what makes them tick and say yes. This will all help you design the optimal cover slide to seal the deal.
Following Up Your Cover With A Winning Pitch Deck
The cover slide can make a big difference in getting investors to move any further into your pitch. It can also be very pivotal in the way investors view you and your venture, and the terms they will be willing to offer.
However, this is just the tool for getting them to view the rest of your pitch. So you have to follow it up with even stronger slides to carry them through to offering you a term sheet.
The most important and common slides you will likely include in your pitch deck include the following.
Problem
Solution
Market Size
Competition
Competitive Advantage
Product
Traction
Customers and Engagement
Financials
Amount Being Raised and Other Investors
Use of Funds
Team
Advisors
The Back Cover Slide
Just as the front cover slide of your pitch deck is vital for getting investors to get into your pitch, the back cover, or final slide is vital for closing the deal.
The first slide is just getting them on the conveyor belt to carry them through to the close.
Your ending slide can be used to thank them for their time, to spell out the next step, and to reiterate your contact information so that they can seamlessly take action towards funding you.
Summary
Knowing how to create a captivating pitch deck cover is essential for getting your startup funded. As well as for obtaining the best terms, and securing your best investors when you are out there fundraising.
While looks and style are a significant part of this, so is the text you put on this gateway slide. It is your key to opening the funding vaults or getting locked out.
By honing in on the right investors, and then customizing your deck for them, while sticking to the current best practices in pitch deck design, you will greatly increase your chances of getting funded. As well as enjoying a more efficient and profitable process.
You may find interesting as well our free library of business templates. There you will find every single template you will need when building and scaling your business completely for free. See it here.
Facebook Comments