Attracting investors is crucial for any startup, but it can be difficult to know where to begin.  You need to create a good impression and demonstrate that your business is worthwhile investing in for them to consider doing business with you. It is essential to have a solid understanding of the things that investors seek and how to present your business in a manner that piques their interest to produce the most favorable first impression possible.
In this article, we will take a look at some of the ways that an investor can bring high value to your business, along with some actionable tips that you can make today to better appeal to potential investors.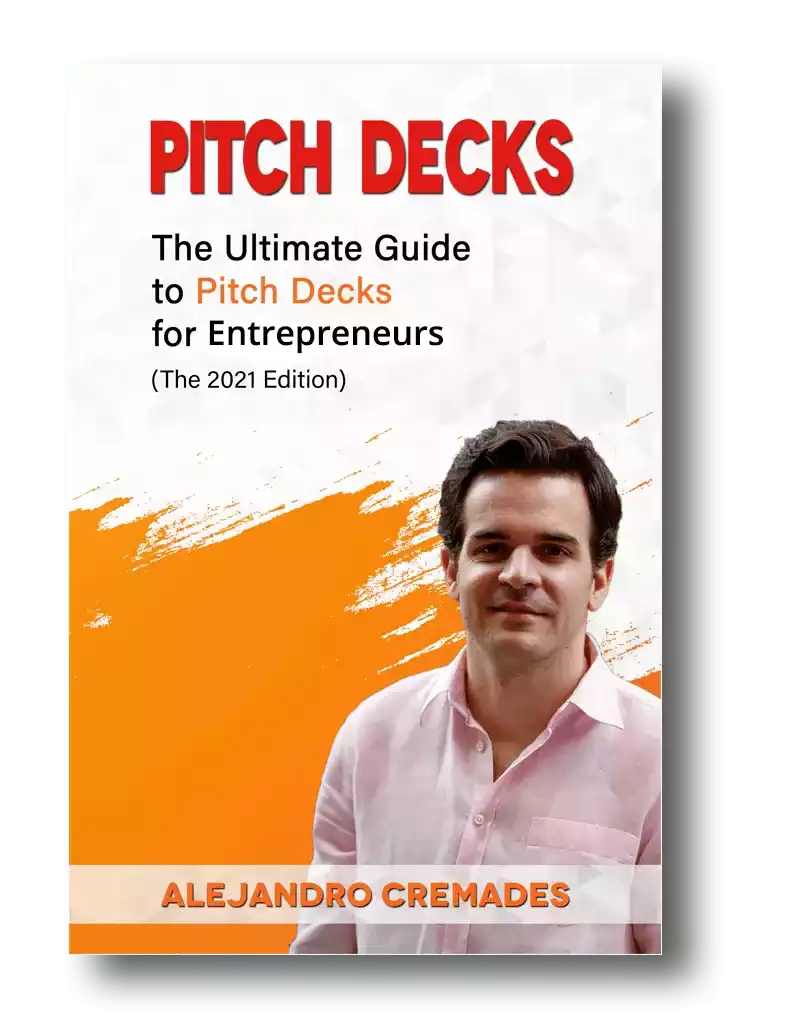 *FREE DOWNLOAD*
The Ultimate Guide To Pitch Decks
Here is the content that we will cover in this post. Let's get started.
The Benefits of Attracting Investors
Investors provide you with capital to further your business, which allows you to grow and expand. They also provide you with the resources and experience necessary to succeed, which enables you to secure future success.
Investors bring value to your business in many ways. They can:
Provide you with access to additional funding

Help you improve your product or service

Help improve stakeholder confidence

Help you hire employees

Help you improve your marketing and communications strategies

Make essential introductions
Making Your Business More Enticing To Potential Investors
Investing in a company is a serious decision for an investor to make. They are deciding to invest their time and money into your business while having a variety of alternative opportunities to consider. You will need to demonstrate to potential investors that your company offers an acceptable rate of return on their money if you want them to consider putting money into your business. All with a relative amount of risk. 
One of the most important ways to make yourself more attractive to investors is to show how your business will provide value to them and the rest of the world. It is important to show investors that your business idea is unique and original. Or at least you can do it better than anyone else. Even if investors don't invest in your business idea, they may still be interested in investing in other businesses with similar ideas.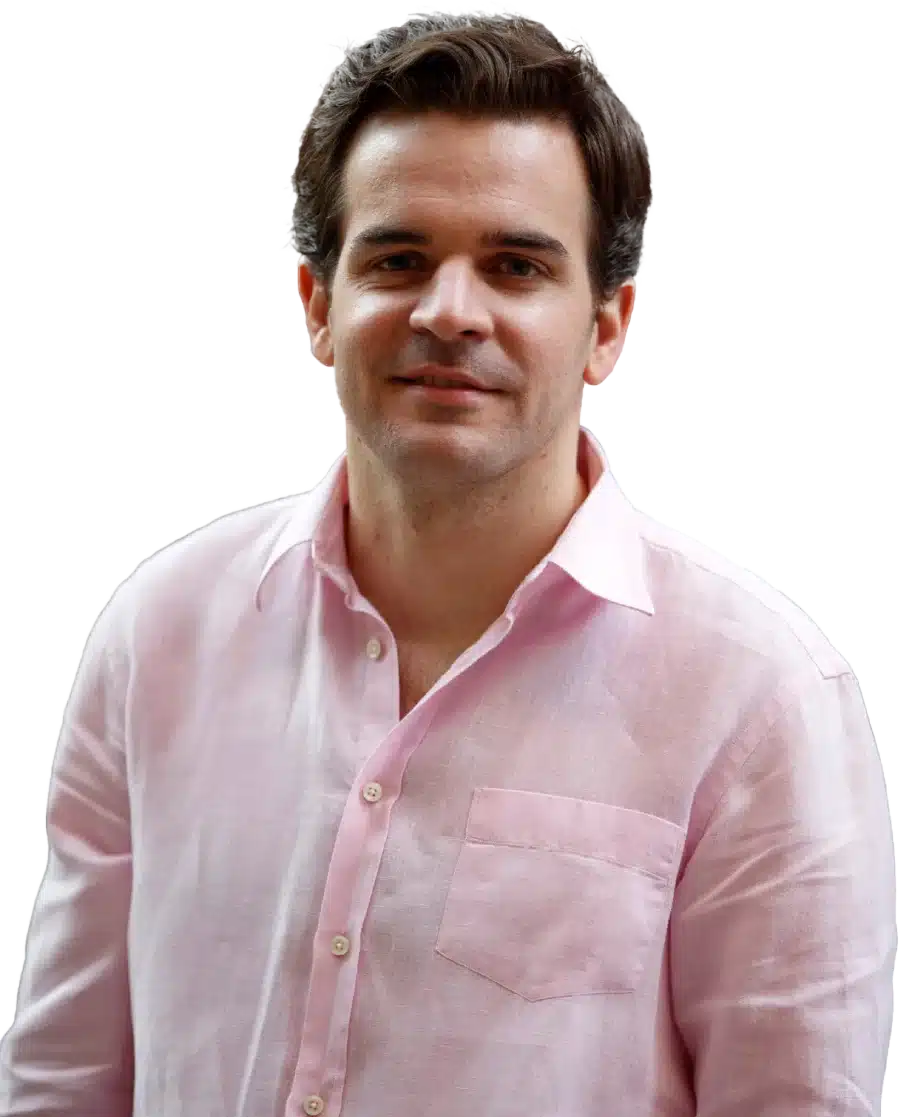 See How I Can Help You With Your Fundraising Efforts
Fundraising Process : get guidance from A to Z.
Materials : our team creates epic pitch decks and financial models
Investor Access : connect with the right investors for your business and close them
Therefore, you should demonstrate that you have:
The ability to generate revenue

Good product

A clear and concise sales and marketing strategy

Expert staff to help you get started

A big future vision

Statement of the company's financials and projections

A strong pitch deck

References from people that they trust
However, before we take a look at each one in more detail, let's firstly discuss one of the most important stages of attracting investors: The due diligence stage.
Do a great job of building a good business, and people will notice, including investors. 
It doesn't hurt to make a little noise yourself either. If you are clocking up the right metrics, are making important hires, landing significant contracts and partnerships, and other newsworthy facts, use the press and social media to let the world know. Be sure to publish where you know investors are reading. 
The Due Diligence Stage
When you're looking to attract investors, the first thing you need to do is demonstrate to them why they should invest in your business. This involves explaining advantages of investing in your venture. Though, while this will involve some sales skills and creativity, once they are interested, you will have to back up your big claims with real facts during the due diligence process.
They will want to vet you and everything you've presented thoroughly before writing a check or offering a term sheet. 
They will want to see real data and credible research. They may do background checks on your whole team, talk to your customers, and dig through all of your finances and contracts. 
On the flip side of this, you should also be doing your own homework on your potential investors. This is a marriage that may last as long as your company. Not many people marry after the first date. You can anticipate a high percentage of those that do, don't end up working out, and for obvious reasons. The same applies here. 
This due diligence process also involves asking investors to provide you with a clear understanding of their experience and expertise in investing in your type of business. This involves asking them questions about their background, their experience investing in similar businesses, and their plans for the future of your business. Then backing it up, by verifying that through other sources, and with others they've worked with before. 
When you first meet an investor, ask questions that will help you get to know them better. This helps you to better understand what is important to them so that you can make your pitch more compelling. 
Consider asking questions such as:
Why does the investor want to invest in your company?

What are their investment criteria?

How can you help us, apart from money?

How did you become interested in investing in your company?

What do they look for in startups?

What is the investor's experience investing in similar companies?
If you ask smart questions, you will have a better grasp of an investor's goals, previous experiences, and level of expertise in relation to investing in the kind of business that you own. 
This will help you tailor your pitch so that it is compelling to them so that they are more likely to invest in you. As well as being sure that you are taking on the right partners, and are getting fair value for what you are giving up for their investment. If an investor doesn't have any specific questions, remember to keep the conversation going by asking questions of your own.
How to Attract Investors
As mentioned in my book The Art of Startup Fundraising, Investors value a company's ability to provide a path to profitability and growth. They like to see a clear path between investment and profit which can be demonstrated through consistent performance, a history of profitable operations and a solid financial plan. 
To attract investors to your business, you must prove that you have:
An ability to generate revenue
The ability to generate revenue is primarily a function of the strength of your organization's brand, the quality of your products and services, and the strength of your distribution channels, as well as your operational discipline, business model and marketing. 
A good product should solve a problem or fulfill a need that others have. It should also be something that others want to use. A good product should be one that people will pay money for and will be willing to recommend to others.
Clear and concise sales and marketing strategy
You should have a clear and concise sales and marketing strategy that demonstrates how you plan to generate revenue. You should include how much money you plan to spend on sales and marketing, and on what products and services. You should also include the channels through which you plan to generate revenue and the target audience for whom you will sell to. You should also include a plan for expanding your sales and marketing channels in the future.
The best team to help you get started
You should have a great team in place that can help you get started. Your team will ideally cover all the bases for a successful business. Including business experience, marketing and sales expertise, technical excellence, and domain knowledge.
The future vision and should include the steps you will take to grow your business each year. They want to see substantial annual growth. It should also include a description of your business goals and the strategies you will use to achieve them. You can lessen the likelihood of being mired in a rut by formulating an exact strategy for where you want to go in the future and drawing out a detailed road map that outlines the steps you need to take to get there. This will help in demonstrating to the investor the likelihood that you will be successful.
Keep in mind that in fundraising, storytelling is everything. In this regard for a winning pitch deck to help you here, take a look at the template created by Silicon Valley legend, Peter Thiel (see it here) that I recently covered. Thiel was the first angel investor in Facebook with a $500K check that turned into more than $1 billion in cash.
Remember to unlock the pitch deck template that is being used by founders around the world to raise millions below.
Access The Pitch Deck Template
Your email address is 100% safe from spam!
Current and historical financial statements provide the information that allows investors to understand how the company is performing and how well its financial position is. They also provide information on the components of comprehensive income, such as income from operations, gains and losses from investment in assets, and gains and losses from property and equipment. The financial statement should also include the company's most recent fiscal year and current year statements, finances, cash flow, assets, liabilities and equity, and cash on hand. Plus, your forward facing projections.
Investors are interested in talking with your customers, previous investors, and others who know you. It helps them build trust and confidence in you in a shorter period of time. 
Investors are interested in learning about the value that your company provides to consumers, the decision making process that your customers went through before making a purchase, how your customers interact with your product or service, and what sets you apart from your competition. When the time comes, you should already have consumers prepared to provide interviews to possible investors. They also want to know customer feedback, and how likely they are to stay as paying customers, and to refer others. 
Tips For Following Up With Potential Investors
Fundraising is really a form of selling. Successful selling is all about the follow up. 
Don't put it off. Send this email while your pitch is still fresh in the minds of the investor that you spoke with. Keep the contact between your company and theirs going.
This email can also include additional data and updates. You can use regular investor update emails, social media, and a virtual data room. 
This first outreach should include information on questions discussed during your meeting, as well as expanding on answers given during your pitch. This not only demonstrates that you are thinking about their needs, but it also establishes the framework for the future connection.
Conclusion
Attracting investors is one of the most important steps you can take when starting a business. Investors provide you with the resources necessary to continue your success, which enables you to expand and grow. They also provide you with the experience necessary to succeed, which enables you to secure future success.
Investors can bring in high quality employees, expand the company's capabilities, and provide a much needed source of funding. They also provide a valuable sounding board as you build your company, helping you to understand the marketplace and to determine your next steps.
You may find interesting as well our free library of business templates. There you will find every single template you will need when building and scaling your business completely for free. See it here.
Facebook Comments