How entrepreneurs should approach reporters about their startups?
The media can be a very, very powerful tool for entrepreneurs and startup founders. It also has some obvious and notorious pitfalls.
Yet, overall, it can be game-changing if used well. At a minimum, it can certainly provide a much-needed regular boost for a variety of objectives and metrics.
So, how do you engage with reporters? Which should you be trying to connect with? Where do you find them?
How do you get them to tell the right stories, with the right links? What best practices and tactics can you leverage to get the most out of this opportunity?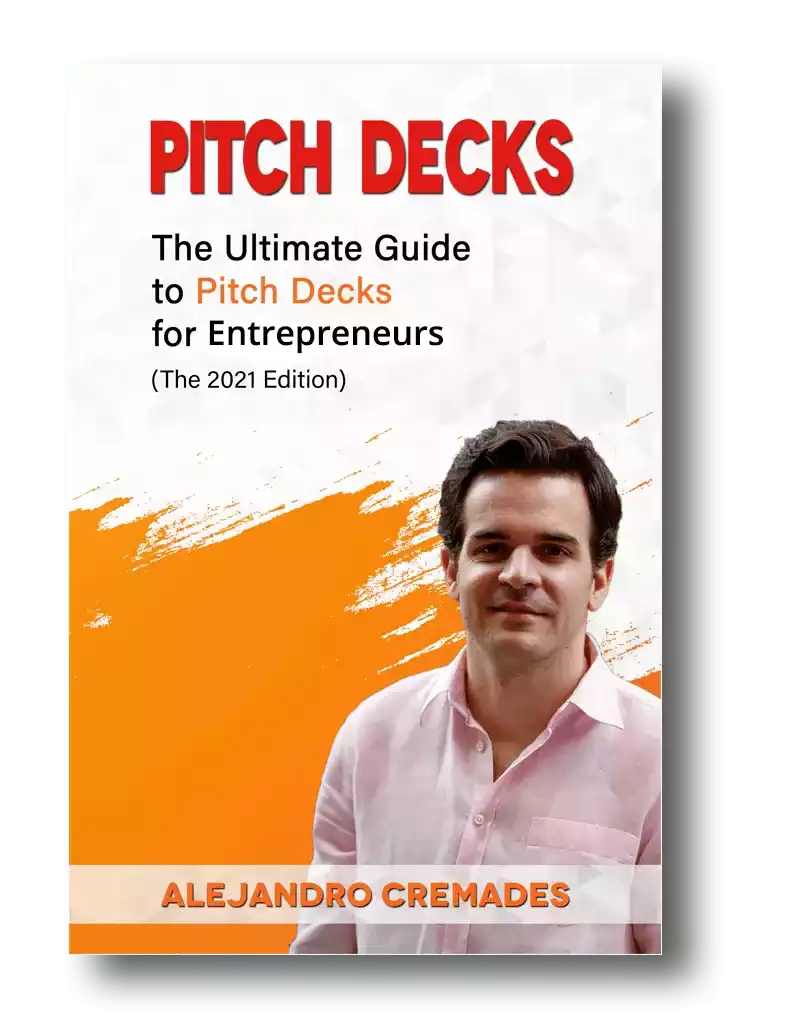 *FREE DOWNLOAD*
The Ultimate Guide To Pitch Decks
Why Approach Reporters As An Entrepreneur?
Should you be approaching reporters about your startup? If so, why do it?
There can be many potential benefits of getting in touch with reporters, journalists, and other content publishing channels.
Sometimes this content can achieve multiple goals simultaneously, for a pretty significant ROI on your time and investment.
Yet, as with anything you do as a startup founder, it is also wise to be focused on your objectives. Also, keep your eyes on the goal and desired outcome.
It is worth taking a moment to contemplate and know what action you want to prompt specifically. And make it easy to achieve.
Ensure it is included in the finished and published content. If you can't stick to just one factor, be sure to prioritize a shortlist of one to three bullet points.
Some of these items may include the following.
Visibility
One of the biggest challenges that startups have is getting visibility. It can be hard. No matter how great your invention and business model is.
It is noisy out there. It is noisier than ever. Everyone is bombarded by curated feeds, with little time to explore new things.
Paying for this type of coverage can be very expensive and doesn't always guarantee results.
If you can get reporters covering you free, that can be worth an enormous amount of money, time, effort, and risk.
This visibility could make all the difference between your survival and level and speed of success. Versus fading out in the background noise.
Getting in front of thousands, millions, or billions of eyes quickly can be game-changing.
How entrepreneurs should approach reporters is a critical skill you should learn early on to make the right impact.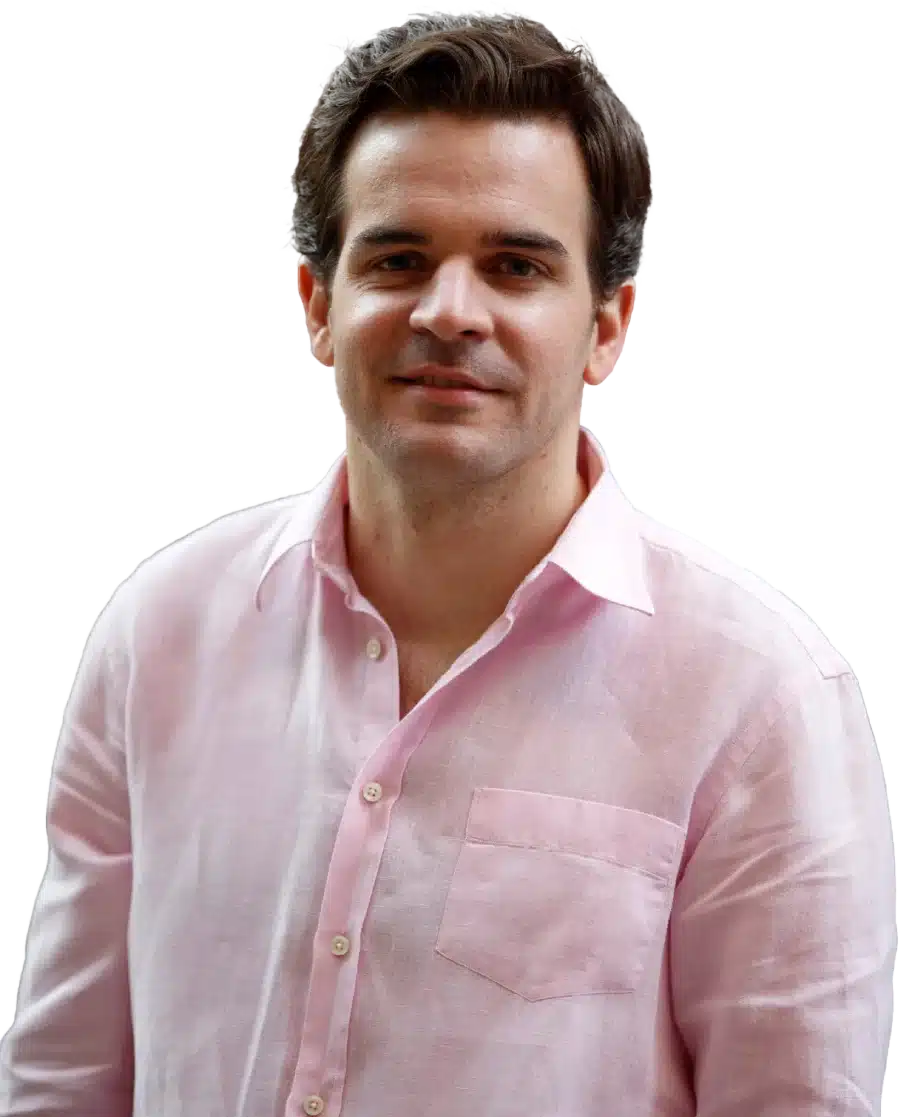 See How I Can Help You With Your Fundraising Efforts
Fundraising Process : get guidance from A to Z.
Materials : our team creates epic pitch decks and financial models
Investor Access : connect with the right investors for your business and close them
Credibility
Alongside visibility, credibility is the other big challenge facing startups.
Your past resume may provide some aid. But having others thrust you into the spotlight and recommend you carries far more weight than self-promotion.
You also need them to give you an authoritative promotion
This also carries a lot of weight online with Google and other search engines. That is if trusted authority sites recommend and link to you.
Many end up also leveraging the logos of the sites reporters get them on. This helps them add to the credibility of their own websites with an "as seen on" section.
Testing Your Startup & Product Ideas
Getting high-level and high-volume visibility quickly can also be an advantageous way to test out new startup ideas. And to test the demand and reception for new product ideas.
It can be a way to quickly evaluate interest and see if it generates inbound calls or to drive traffic to landing pages.
That's how you can see if you can secure enough signups, pre-sales, or actual sales to prove the concept. Or see if the revenues will justify going all in.
This doesn't have to be a one-time event at the beginning either. It can be a strategy for continuing to prop up growth, website traffic, and fuel the business with new customers.
Or you may use it occasionally when you need a spurt of action. Such as for gaining attendees for a special event.
SEM & SEO
Working with reporters can be a stable part of your ongoing search engine optimization and search engine marketing as well.
High-level, trusted sites with enormous volumes of content can help with your own website's search engine rankings.
That may help you rank higher in search engine results.
Or you may simply have that piece of content rank higher in search engines. And enable you to flow them through to your own site.
This is another form of leverage. Consider how long it would take and the immediate investment and attention needed to create not just hundreds, but thousands or millions of pieces of content.
You'll need them to wield the same level of content power as sites that have been up for years, cranking out content every day.
Startup Fundraising
One of the great times to approach reporters is ahead of fundraising campaigns.
This is especially true for public crowdfunding campaigns. That's when you need to raise mass awareness and credibility fast and generate a lot of buzz.
Though done right it can be equally as powerful ahead of other rounds from angels. And VCs or other capital funds when positioned well.
This can be done overtly or subconsciously for positioning and letting potential investors connect the dots and reach out themselves.
This type of investor interest can be even more profitable and lucrative. That's because it gives you the upper hand in negotiating power.
Versus you having to grind out hundreds of direct outbound efforts. You will be trying to reach investors one by one and begging for the capital.
Using the press after closing a round can be equally as beneficial. Use the opportunity to announce notable investors and the closing the round.
Which will in turn add credibility, create interest, add value and keep you on the radar of potential investors for your next round.
Learning how entrepreneurs should approach reporters can make a world of difference in your success rates.
Keep in mind that in fundraising, storytelling is everything. In this regard for a winning pitch deck to help you here, take a look at the template created by Silicon Valley legend, Peter Thiel (see it here) that I recently covered. Thiel was the first angel investor in Facebook with a $500K check that turned into more than $1 billion in cash.
Remember to unlock the pitch deck template that is being used by founders around the world to raise millions below.
Access The Pitch Deck Template
Your email address is 100% safe from spam!
Selling Your Startup
The media can be an important and powerful tool when it comes to selling your startup too.
Use it to position your company, add value, and create urgency among investors.
Another great tool for generating inbound interest and offers for more negotiating power and a more profitable exit.
Show how you are so important and beneficial to their business or portfolio. That may be your brand love, traction, unit economics, market share, or profitability and position in the marketplace.
Recruiting
Your position in the press can also be a valuable recruiting tool.
Outbound recruiting can be expensive and time consuming. It is far easier when top talent is seeking you out to try and work with you.
Especially when they are inspired by you and your mission over the salary.
Control The Narrative
If you have ever been frustrated by seeing inferior competition, with an inferior product and service being heralded as being brilliant in the news.
Then you have seen the power of leveraging it for yourself. Perception and controlling the narrative is everything.
It matters for marketing and closing new customers, fundraising, recruiting, and exiting.
Step up and not only tell, but control the story and perception of the market, your value, and what's next.
The Dangers & Downsides Of Approaching Reporters
Not every interaction with the press is going to be profitable. This is why learning how entrepreneurs should approach reporters is critical.
Some may still argue that "no press is bad press." Though some certainly seem to have been destroyed by it.
When reporters and the paparazzi are seeking you out and following you around, they are working on their own agenda. Purely for their own interest.
They may care little for what is beneficial for you or not. They may not be telling the story you want to be up there on the front page.
When approaching reporters to push your own story and content, you also have to keep in mind the nuances of their industry.
Reporters themselves have little control over what gets published and when. There can be a long and multiple-step editing process.
Their editorial calendar can mean what they receive now may not be published for months.
You need to stay well ahead of your needs and be clear about what's going to be printed and not.
What Types Of Reporters & Publications Should Entrepreneurs Be Approaching?
There are two approaches and strategies to leveraging reporters and the press.
One is to go as big and as broad as possible. To get as much ambiguous visibility as possible.
That's the billboard, or old television ad approach. This can be good depending on how broad the appeal of your product is.
The second strategy is to be focused on your media. To hone in on a targeted audience, and use niche publications.
Just focusing on how you really want to connect with, where they are, in the media they watch and trust.
This is going to be different for each startup, depending on your product, mission, values, and stage of business.
What Do Reporters Want?
As with any customer, investor, or acquirer, nailing this is about understanding what reporters want and need. What's in it for them? What can you do for them?
Understand that they get pitched with thousands of stories each week.
Most are probably pretty terrible and self-serving. Reporters are also tasked with serving certain kinds of content.
They need a good story, one that fits their publication and specific column.
One that gets lots of hits, is easy for them to publish, is low risk, credible, original, and will make them look good to their bosses and in the industry.
They do need content. Lots of fresh content. It can be very expensive for publications to source and produce great pieces of content.
Some have paid $100k to complete a fabulous article.
So, serve them up something that meets their needs. Give your reporters a chance to break the story first.
Figure out how entrepreneurs should approach reporters and give them what they need.
Good Versus Bad Content
It's often best to submit your own content to reporters. This saves them an enormous amount of work.
It also helps tell the story the way you want it told and to direct the audience the way you desire.
For it to be good, it should enable the publication to provide value to their readers.
The opposite would be poorly disguised, self-serving ads, that are cheesy and blatant sales pieces.
How To Contact Reporters
There are a variety of ways to try and reach out to reporters and connect.
This includes:
Referrals and introductions
Using the connections of your team of content and media professionals
Scraping the web for emails and contact info
LinkedIn
Specific targeted publication websites
Networking
Getting noticed for the content you are producing
Email
Pitch Messages
To make it easy to connect with reporters and get them to publish the content you want, sending pitch messages or emails is one of the best approaches.
Give them a short snippet of your headline and content so that they can see the quality and interest it has.
Back it up with data on why this is such a valuable story for them to tell right now. How will it generate a lot of web traffic and ad value?
Answering these questions is key to understanding how entrepreneurs should approach reporters.
Even as you're working out how to relay messages to reporters, check out this video I have created. Here I provide you with in-depth information about how to improve storytelling in a pitch deck.
You'll find it handy when creating a narrative for journalists who will be writing about your company.
Quick Hacks
Try collaborating with those who are already getting published in the media you want to appear in.
Get your own regular column in top publications, so that you aren't scrambling through this process every month.
Use professional ghostwriters to prep your content, pitch emails, and make contacts.
Look for sites that are asking for content submissions, or may even pay you for it.
Other Options
Other ways to use the media, leverage the power of content, and get noticed by reporters may include:
Running your own blog
Social media
Press release distribution platforms
Guerilla marketing
Be sure your customer service is just that good to be raved about
Targeted ads to reporters
Buying ad space
Sponsored content
Hire a brand journalist
Sponsored social posts, 'as seen on tik tok'
Podcast guest appearances
You may find interesting as well our free library of business templates. There you will find every single template you will need when building and scaling your business completely for free. See it here.
Facebook Comments