Mike Cagney led one of his startups to raise the first billion-dollar round in fintech. He's not done raising or building companies yet either.
Mike recently joined me for an episode of the DealMakers podcast. During the interview, we talked about why to go back to school even after you've started and sold a business of your own, why you might actually want a lower valuation and the most important things to know when starting your own company.
Listen to the full podcast interview and review the transcript here.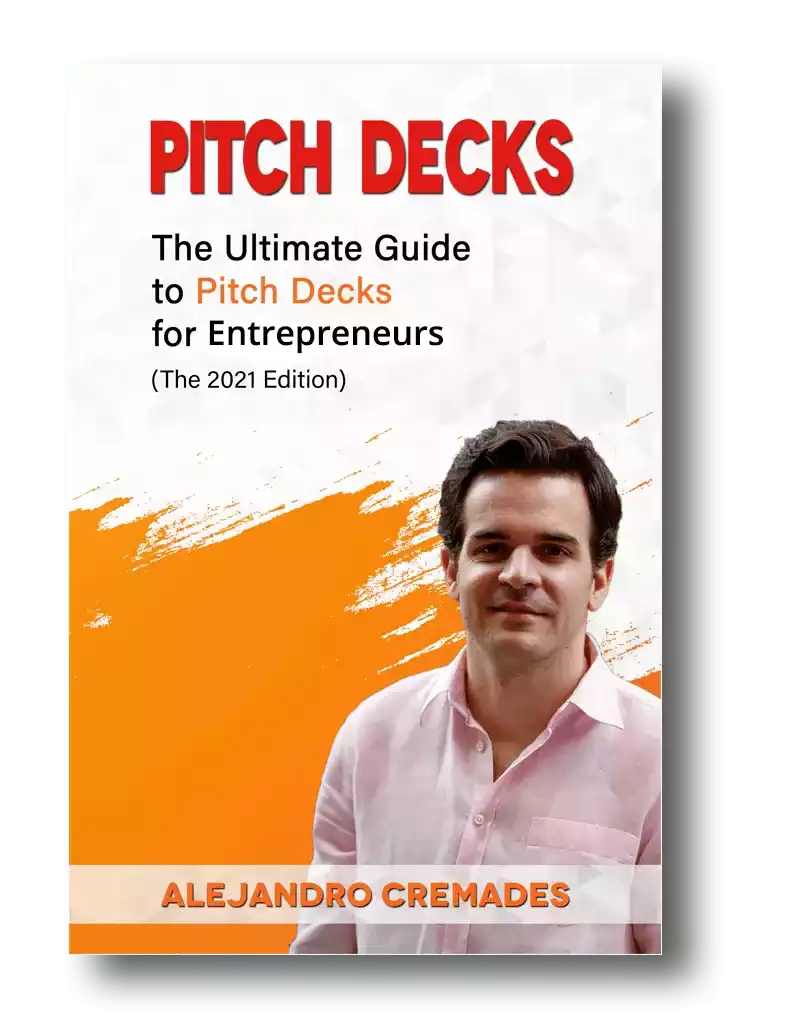 *FREE DOWNLOAD*
The Ultimate Guide To Pitch Decks
Here is the content that we will cover in this post. Let's get started.
What Trenton Makes, The World Takes
Cagney was originally born in Trenton, NJ. An important manufacturing and export city who's slogan is "What Trenton Makes, The World Takes."
His father was in the steel industry. That took their family across the country from Detroit to Southern California.
Looking at future career opportunities, Mike saw that 'securities' was the one that paid the highest.
At the time he thought that meant being a security guard. His father introduced him to someone in financial management who taught him what it really meant to be in securities.
He even let Mike take over his hog futures trading account. He got hooked on the space and has been working at the intersection of tech, finance, macroeconomics and entrepreneurship since then.
Intrapreneurship To Entrepreneurship
As with many hyper-successful entrepreneurs I've met, Mike Cagney got his start with 'intrapreneurship'.
His first job out of school was with Wells Fargo. They sat him in a cubicle with a green screen terminal and tasked him with figuring out what wasn't working with their code and derivatives system.
Always having that entrepreneurial spirit Mike talked the bank into giving him some capital to build out this part of their business. It was effective and profitable. That capital grew and was a bridge to hedging for the mortgage bank and gaining more customers for the bank.
That also allowed him to do more proprietary trading. His trading proved to do well through the Asian and Russian financial crisis.    Then the internet and dot com companies started to explode in popularity. Someone said, "Anyone with half a brain would leave this bank and go start a company."
He figured he had proven he had at least half a brain and decided to take the entrepreneurial leap.
How Not To Name Your Startup
It can be so frustrating to find an available business and domain name that many just leap on what they can.
Given Google, Microsoft, and others, you might think that what you name your company doesn't matter anymore. Through his first couple of startup rodeos, Mike Cagney found it can make a difference.
His first company was Finaplex. A term he later found out was a cow hormone sometimes abused as a steroid by bodybuilders. Still, the company managed to raise $50M in capital, and find an exit. All despite being an inexperienced 29-year-old CEO, before bringing in someone else to run the operations.
Then he started a hedge fund. He called it Cabezon. A term he later found out meant jackass to Latin American investors. Try explaining that one in a pitch!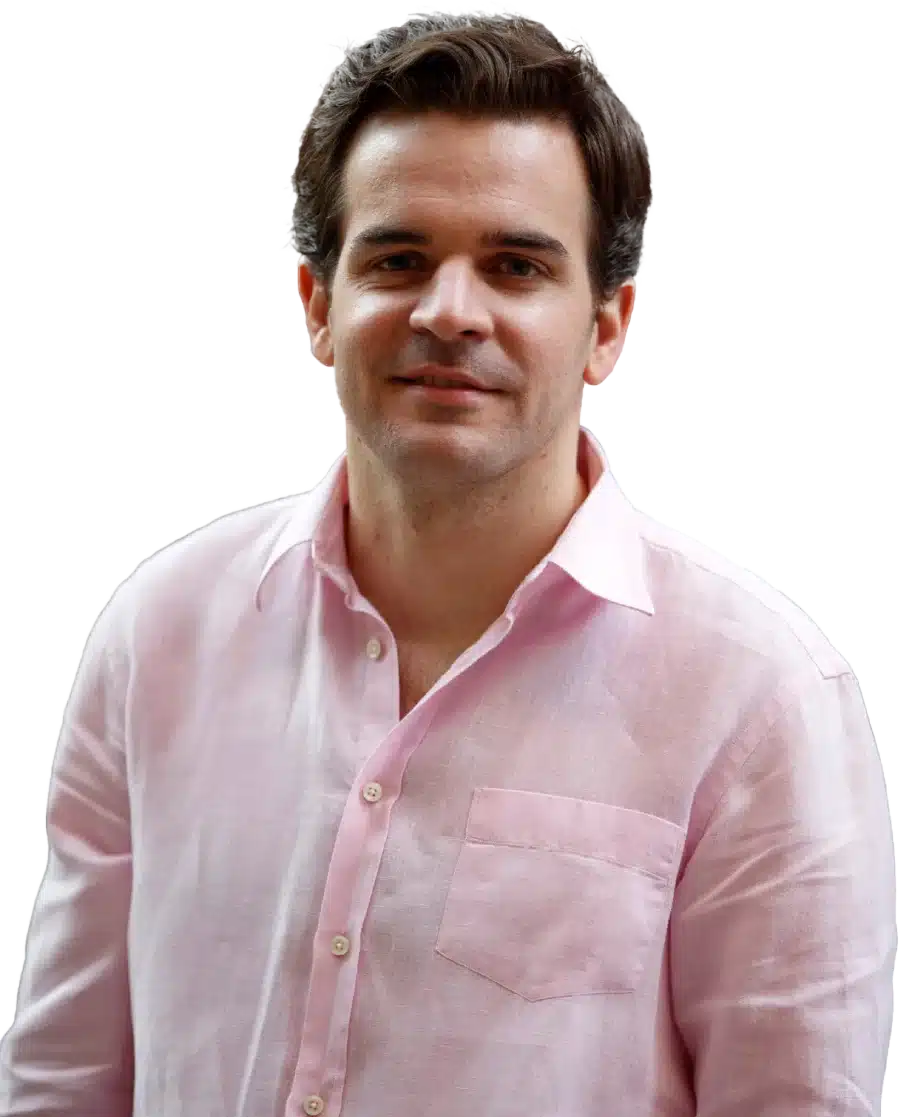 See How I Can Help You With Your Fundraising Efforts
Fundraising Process : get guidance from A to Z.
Materials : our team creates epic pitch decks and financial models
Investor Access : connect with the right investors for your business and close them
The Perks Of Going Back To School
Despite having done well in business, Mike still wanted to do something more entrepreneurial. A friend recommended going back to school and trying out Stanford's Graduate School of Business.
He saw it as an opportunity to figure out some of the factors he had found challenging as a younger CEO, as well as to build out his network for the next venture.
He found a Designing Entrepreneurial Opportunities class, which was essentially a pass to incubate your own startup within the school. As they worked on this project they realized that there was something broken in the system. Students were paying a lot in student loan rates. Especially, with the career prospects, they were facing when graduating. SoFi was born.
They started at Stanford and then expanded to other MBA programs. They found alumni who would invest.
Startup Fundraising
At one point they went to Japan to raise some money. They came home with a $100M term sheet.
Before Mike left to start his latest venture, SoFi had raised $1.9B. That included the first fintech round of a billion dollars.
They only set out to raise $200M in that round. Yet, when Softbank tells you it's $1B or nothing, and that billion dollars will go to one of your competitors if you don't take it, you take it.
Storytelling is everything which is something that Mike has always been able to master. Being able to capture the essence of what you are doing in 15 to 20 slides is the key. For a winning deck, take a look at the pitch deck template created by Silicon Valley legend, Peter Thiel (see it here) where the most critical slides are highlighted.
Remember to unlock the pitch deck template that is being used by founders around the world to raise millions below
Access The Pitch Deck Template
Your email address is 100% safe from spam!
Figure
Mike's newest startup Figure has already raised $225M, and is valued at over $1B.
Figure is a blockchain business. Figure uses its platform to originate, fund and securitize loans while creating significant savings. It's a $3T plus space. Their stakeholders already include Experian and Franklin Templeton.
They've got mortgage originators, funds, and users around the globe, including Japan and Singapore.
Listen in to the full podcast episode to find out more, including:  
Structuring your business and avoiding dilution

Creating pools of stock for employees

How to value your business as you grow and raise

Why you might want your business to be valued lower than some will offer

Why to focus on profitability

The social media platforms you'll find Mike on

His single most important piece of advice for new founders

The dangers of relying on term sheets
SUBSCRIBE ON:
Facebook Comments