Will Graylin is a true serial entrepreneur who has done it again and again. Today, he is juggling two big startups that have already raised a combined $150M.
On the Dealmakers Podcast Graylin shared with our audience how he got a taste for entrepreneurship, the roller coaster ride of executive and board power struggles he has seen on the journey, how he sold one company to Samsung for $250M, and the two exciting ventures he is working on today.
Listen to the full podcast episode and review the transcript here.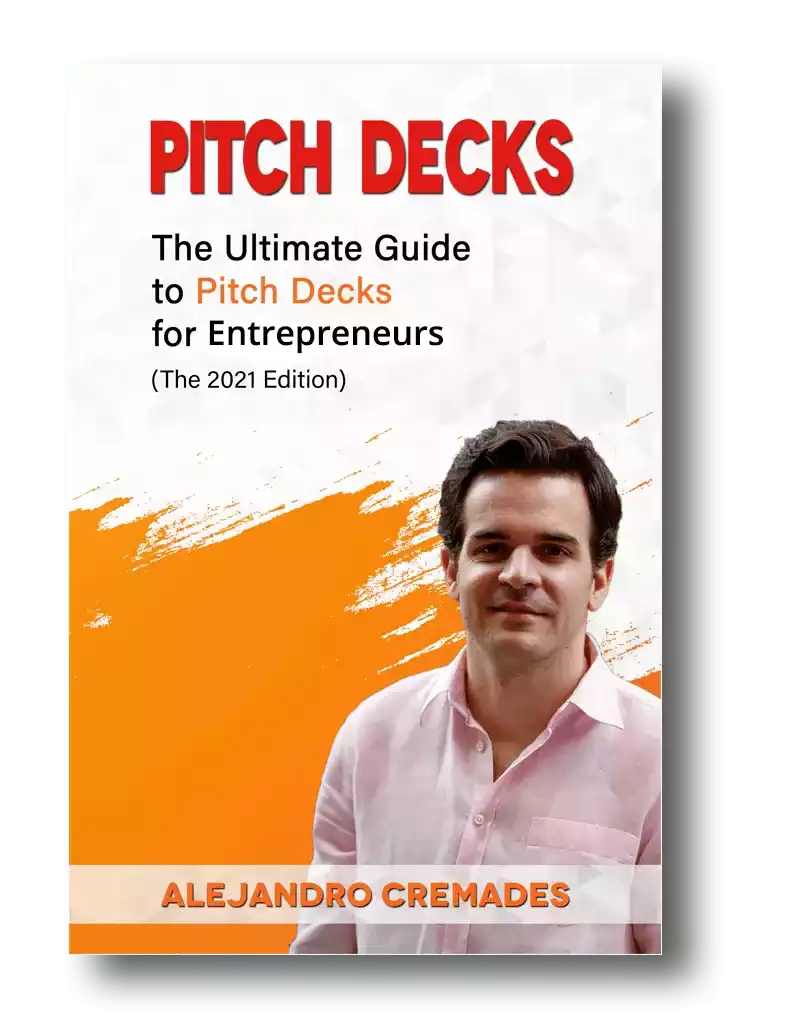 *FREE DOWNLOAD*
The Ultimate Guide To Pitch Decks
Here is the content that we will cover in this post. Let's get started.
Finding A Passion For Entrepreneurship
Will Graylin was born in the southern part of China. His mom was a professional ballerina, and his dad a professor of fine arts.
In the cultural revolution, his family emigrated to the United States. They arrived with little money, but with the confidence they were in the land of opportunities.
After high school in Seattle, Graylin achieved two bachelor's degrees from the University of Washington.
Out of college, he was recruited by the US Navy. Over the next five years, they put him through rigorous technical training and made him an officer on a nuclear submarine.
There he learned discipline, complex systems, and an appreciation for being a part of a tight team. In fact, he just put his third son into the US Naval Academy as seen in the picture below.
After serving his time in the military Will headed across the country for graduate school at MIT in Boston. He joined a leadership program that enabled him to study both computer science and electrical engineering while getting his Master's in business.
While finishing his thesis he found his first entrepreneurial opportunity.
There was a startup that was about to fail. They had great technology but hadn't found their product-market fit yet.
He decided to jump in. He borrowed money from his in-laws and parents and gathered enough to keep the server running and build prototypes.
They raised a few million dollars and managed to find product-market fit in mobile enterprise applications. He grew the team to 20.
Then, when it came time to raise another larger round of funding, the original CEO decided he wanted to do things his way again and had the voting power to oust Graylin from his position.
The company didn't survive the dot com bust, but Will did find another opportunity he could make his own.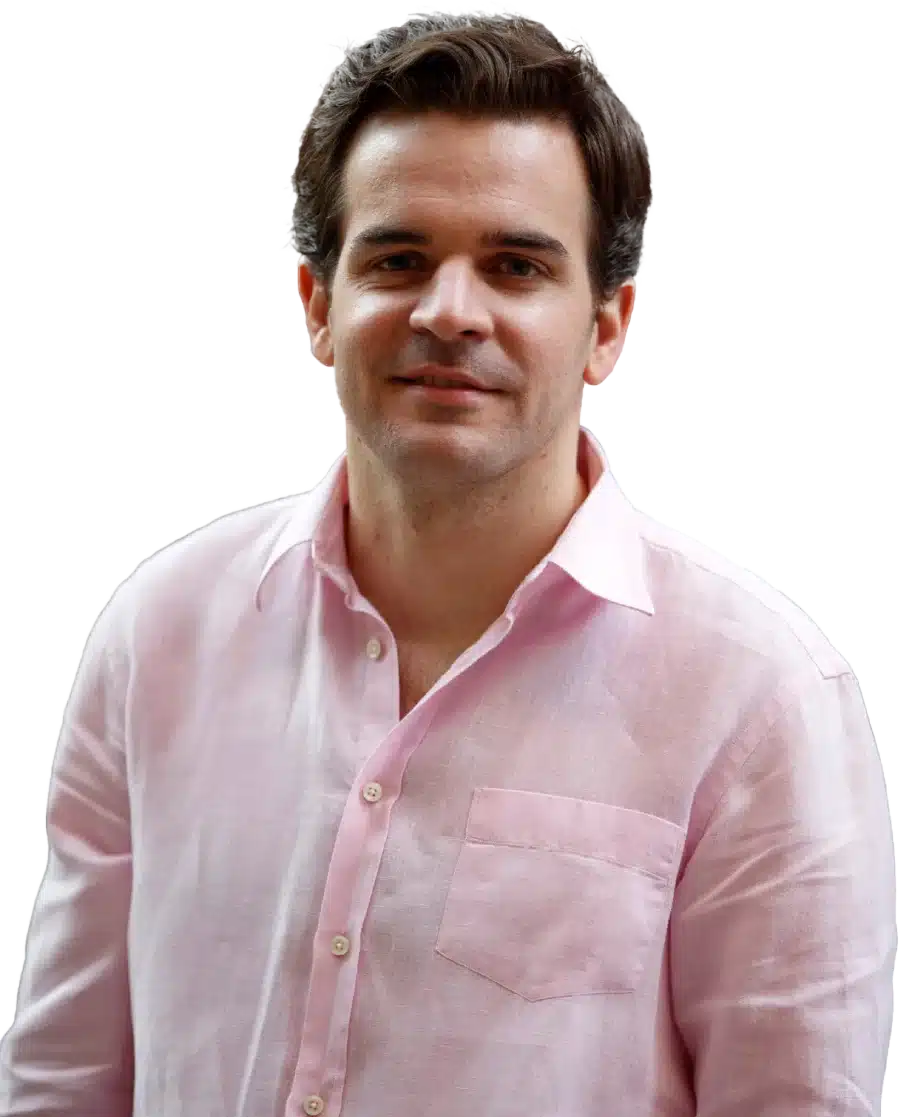 See How I Can Help You With Your Fundraising Efforts
Fundraising Process : get guidance from A to Z.
Materials : our team creates epic pitch decks and financial models
Investor Access : connect with the right investors for your business and close them
Building, Raising, Scaling & Exiting
Next Graylin found another company with great technology, but which still hadn't found its product-market fit.
He bought the company with a combination of equity, cash, and royalties on the technology. After rebuilding the team and getting the product into the market, they were able to sell the company.
After that Will stumbled into the payments space. They figured out a way to circumvent the mobile operators and use smartcards to turn phones into card readers to take mobile payments.
Again, after pivoting to find product-market fit, and learning again the importance of boardroom and investor harmony through internal power struggles the company was acquired by Verifone.
Will went straight at it again, with a plug-in credit card reader startup. One that began supplying all of the competitors to Square, like Paypal. The company was acquired by one of the largest POS manufacturers in the world, Ingenico.
Will's next venture would become his biggest exit, at least until the time of our interview. They created a solution that became the number one rated wallet. Samsung wanted it and bought out the company for $250M.
He spent the next three years helping them put the technology into all new smartphones, beginning with the Galaxy S6.
Storytelling is everything which is something that Will Graylin was able to master. Being able to capture the essence of what you are doing in 15 to 20 slides is the key. For a winning deck, take a look at the pitch deck template created by Silicon Valley legend, Peter Thiel (see it here) where the most critical slides are highlighted.
Remember to unlock the pitch deck template that is being used by founders around the world to raise millions below.

Access The Pitch Deck Template
Your email address is 100% safe from spam!
OV Loop
OV Loop is one of the two exciting startups that Will Graylin is working on today.
This startup is working on the next phase of commerce, which he calls 'connected commerce'.
It is obvious that business has become incredibly fragmented with all of the new ways of communicating and paying that we have today. It's not friendly or efficient.
OV Loop is tackling this in several ways. This includes multi-mode or omnichannel messaging for businesses. A super messenger for communicating with customers and accepting payments.
Then there is the super wallet, for facilitating faster and more secure payments. As well as the Valet super card.
In addition to putting in $20M of his own money, OV Loop has also raised $40M in capital from strategic investors like Verizon Wireless.
Indigo: Driving The Gig Economy
Will is also running Indigo. He began as an investor and has since transitioned to operating the company as well.
Indigo has unique, new electric vehicle technology. They've found their fit in building their own super-efficient EVs.
They've also found a niche in powering the new gig economy, with some interesting crossover potential for the work being done with OV Loop.
In addition to Will"s own capital, Indigo has already raised $110M.
Listen in to the full podcast episode to find out more, including:
Will's top advice before launching a new business
Dealing with boards and investors
The new technology and applications his latest startups are working on
Why you should just go for it, and stop overthinking your startup idea
SUBSCRIBE ON:
Facebook Comments