Rasty Turek has gone from living on his own at 14 years old to raising $64M for a startup that may be in one of today's fastest-growing markets.
On the Dealmakers Show Turek shared his journey from homeless to working at Google and founding his own company.
Plus, his experience starting the same company twice, living in a world without entrepreneurship, building business moats and network effects, and being years early with an idea. As well as his favorite books, the rise of UGC, and more.
Listen to the full podcast episode and review the transcript here.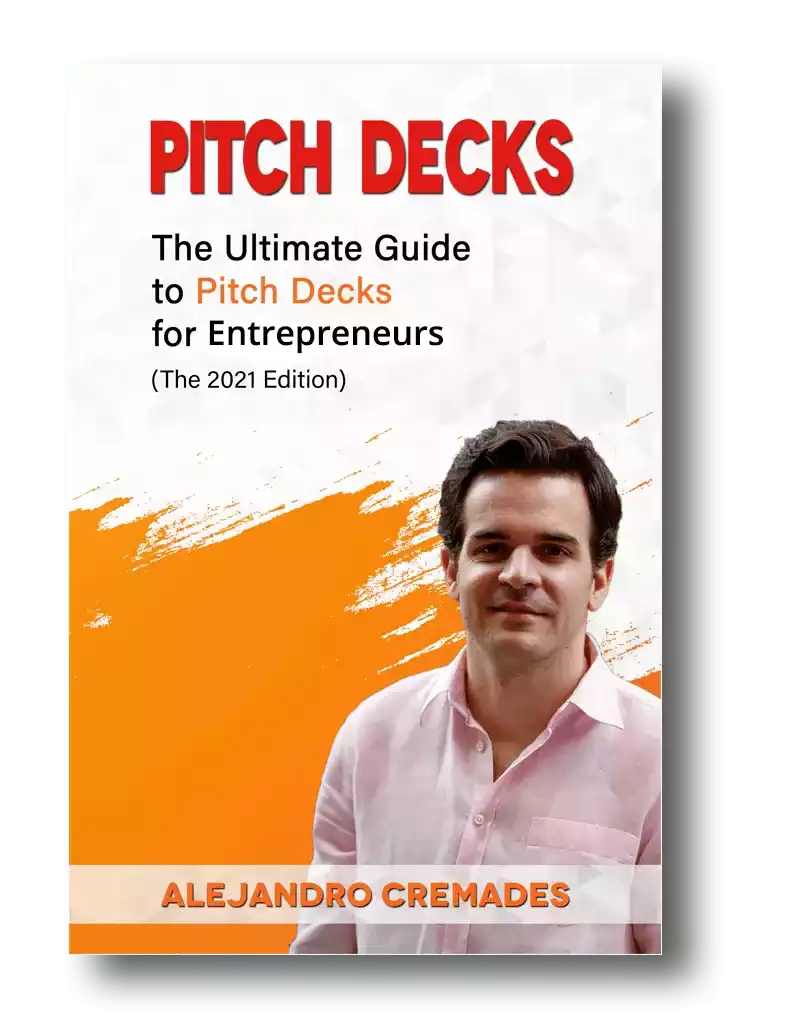 *FREE DOWNLOAD*
The Ultimate Guide To Pitch Decks
Here is the content that we will cover in this post. Let's get started.
A World Without Entrepreneurship
Rasty Turek was born in Czechoslovakia when it was still under the grips of communism. It was a very different world from California's Bay Area.
Every Wednesday he would go with his mother to line up for hours in the freezing cold for basic essentials like bread and milk. There was no entrepreneurship. There was no infrastructure for it.
When communism finally ended, it opened up a completely new world. Yet, there were plenty of gaps.
There was no equivalent of the IRS. You didn't have to do taxes, because you didn't make any money to be taxed. All of the money came from the government.
Lawyers existed, but really only to represent the government against its citizens. There weren't lawyers for you to hire to sue anyone.
So, going from this to how do you start a company, run inventory, manage accounting books, and all of these things were an extra set of hurdles.
Even more so as all of the information on these things were in other languages, and it had been illegal to speak English or other foreign languages.
When he saw his father take on this challenge in his 50s, Rasty says he became fascinated with entrepreneurship.
However, at 14 years old Rasty was struggling in school and wasn't getting along very well at home either. He decided he could do it all on his own and left home with nothing.
He ended up on the streets.
It wasn't as magical as he had envisioned. It was made harder by the fact it was still illegal to work or open a bank account until you hit 18 years old.
He managed to make some money helping out at a local bar and would carry his money around stuffed into his socks. After saving up three months of rent he convinced a lady to let him rent an apartment.
He had long been in love with computers, but they were certainly out of his budget. Even a mobile phone wasn't an option.
Still, he managed to finish high school and landed an opportunity to help set up a local internet cafe.
The owner noticed him, and he got invited to go to the US to join the Synopsi Security Consultancy in Boston, Mass. He sent the money for his flight by Western Union and took off with just a hard drive, three t-shirts, and some underwear.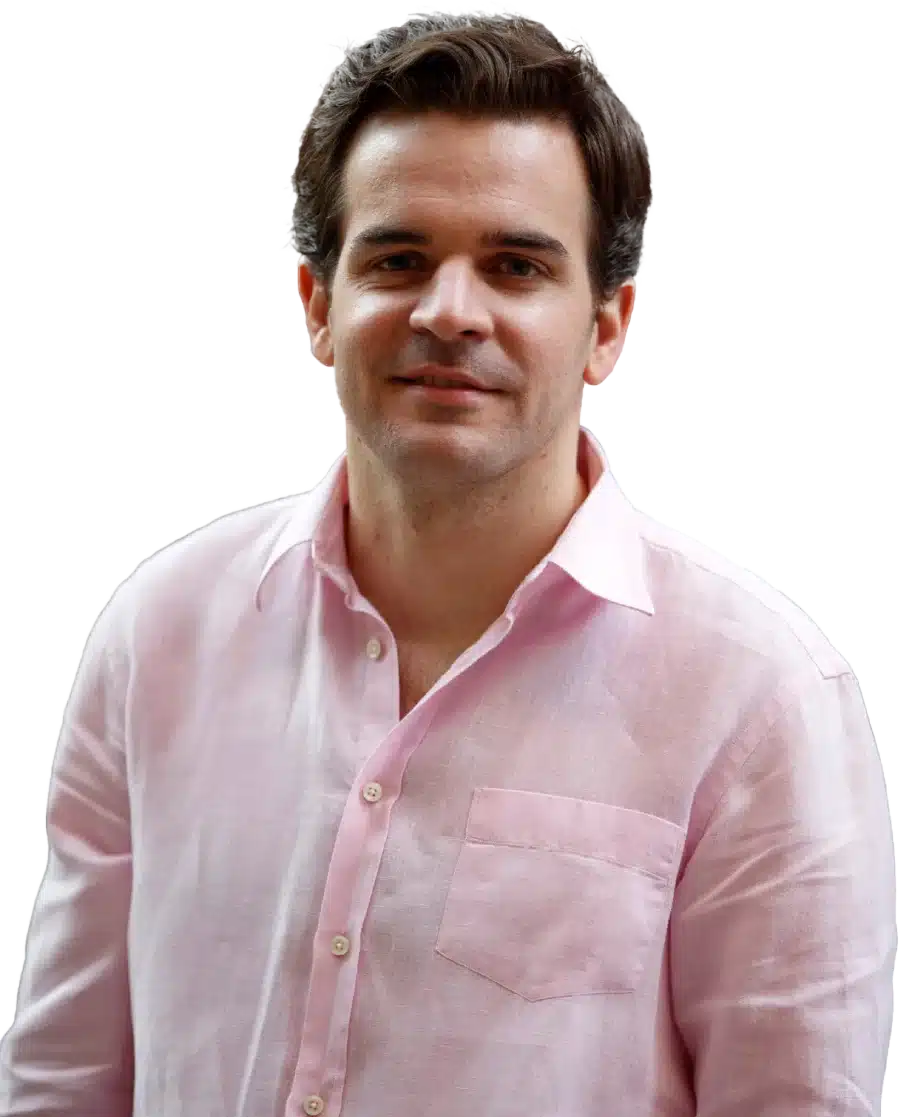 See How I Can Help You With Your Fundraising Efforts
Fundraising Process : get guidance from A to Z.
Materials : our team creates epic pitch decks and financial models
Investor Access : connect with the right investors for your business and close them
The Problem With Working At Google
Arriving in the United States was a big culture shock. Especially when it came to money. When they asked for $2 for a cup of coffee at Starbucks, he thought they were kidding.
Back in Slovakia, he was used to paying 10 cents for a cup of coffee. Maybe 40 cents for a loaf of bread. Paying $1 for an avocado at the grocery store seemed outrageous.
Then he encountered people willing to splurge $100 on eating out for dinner. That was more than most people would spend for a whole month of groceries back home.
The money situation certainly changed when he ended up working at Google. The company he was working for was bought by Google.
They weren't interested in bringing on someone without any college or advanced degree. Yet, his former boss put his foot down and said unless they kept everyone the deal was off.
Rasty joined Google when it was still just 700 people, compared to 250,000 today. At 19 years old he was put on the security team. It seemed like Google could do no wrong.
It didn't matter what they did, or what happened, they just kept on scaling. Which as many ex-employees discover can be very deceptive, and different once they go out on their own into the real world and try to grow a no-name new startup.
The money also detached employees from reality. Google paid for everything from food to haircuts. There was nothing you couldn't afford. Leaving meant actually having to learn to manage your money.
On leaving Google, no doubt still feeling like a genius, Rasty launched his own company, Synopsi.
Synopsi was out to create Netflix-like recommendations before you probably heard of Netflix. They rushed to 1M users, by which time they were told they would need 10M users to be significant.
There wasn't really a big enough market for that. It wasn't obvious video on demand would really become a thing. So, they sold the company to Imperva.
The sale didn't include buying the name, so Rasty had the ability to re-start the company he had sold with the same name.
The Internet's New Attribution Engine
Seeing the beginning of the User Generated Content (UGC) trend, well before we had Tik-Tok or OnlyFans, Rasty's created his most recent venture, Prex.
Prex set out to tackle the growing issues of copyrights on the internet. Again years early, before investors saw the opportunity, and almost running out of money several times, Rasty created a growing business that is now heralded as the first solution for identifying, attributing, and licensing content in real-time, even before its published.
Now, of course, this is a hugely important and urgent factor on a global scale. Pex has successfully raised $64 million in funding from top-tier investors like Susa Ventures, NextGen Venture Partners, Illuminate Ventures, and Amaranthine.
Storytelling is everything which is something that Rasty Turek was able to master. Being able to capture the essence of what you are doing in 15 to 20 slides is the key. For a winning deck, take a look at the pitch deck template created by Silicon Valley legend, Peter Thiel (see it here) where the most critical slides are highlighted.
Remember to unlock the pitch deck template that is being used by founders around the world to raise millions below.

Access The Pitch Deck Template
Your email address is 100% safe from spam!
Listen in
to the full podcast episode to find out more, including:
Rasty's top book recommendations
Network effects and building a moat around your business
Why entrepreneurs should embrace the struggle
The pressing importance of online content attribution
SUBSCRIBE ON:
Facebook Comments