Rick Luebbe is a great inspiration for those that have been thinking of launching their own startup, but haven't just taken off and flown into the midst of it yet.
On the Dealmakers Podcast, Luebbe shared his experiences of putting the fear of falling at business in perspective, launching multiple startups, going through pivots and spin offs, raising $440M in funding, and powering  the future of electric mobility.
Listen to the full podcast episode and review the transcript here.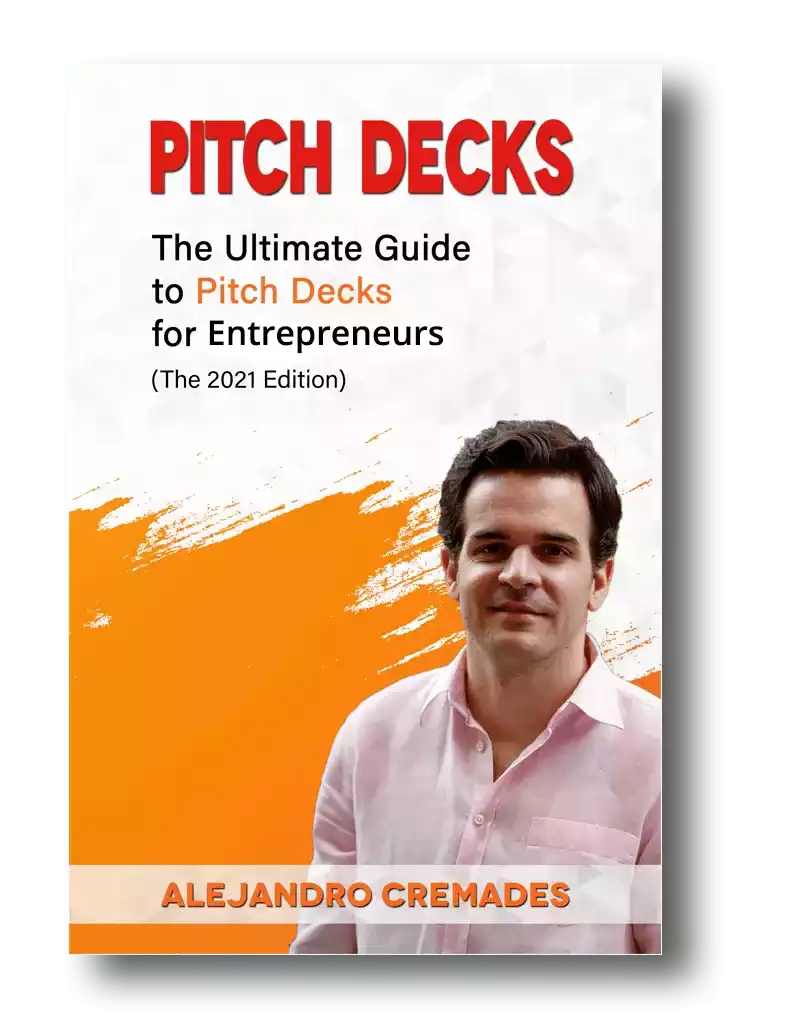 *FREE DOWNLOAD*
The Ultimate Guide To Pitch Decks
Here is the content that we will cover in this post. Let's get started.
Taking Flight
Rick Luebbe grew up in Southern Ohio and the Cincinnati area, hat you might call a traditional suburban Midwest upbringing – though his life since then has been anything but that. 
He recalls the most inspiring part of his childhood as watching his father run his own small business as an entrepreneur. 
He saw the independence that gave him. He liked the ability to take initiative on your ideas and do something with it, andHe also got early insights into working with teams and managing employees –  all of which certainly planted some seeds for what he is doing now. 
Of course, he also got to see the tougher side of entrepreneurship. The whole family felt the good years, as well as the financially tighter years. He learned to stay happy in both those times, and to get comfortable on that rollercoaster. It was a way to develop some tolerance to risk, and accepting that things will be okay, well before he launched himself into entrepreneurship.
From a young age, Rick was very interested in understanding systems, and how things around him worked. Being one of the most important to humans, he was attracted to studying biology. 
In fact, he was on his way to becoming a veterinarian. During college he got to volunteer at animal hospitals and his career path was quite clear. 
At the same time, he was in the ROTC to help pay his way through school as well as for the leadership experience for young officers, and the adventure of being able to get out and see the world at a point in his life when many others he knew weren't. 
The Road from Becoming a Veterinarian to ROTC
Everything changed when the Army selected him for flight school;t was an opportunity that he just couldn't turn down. Not everyone got that chance, and if he chose not to follow through with it, he could always go back to vet school. 
Flight school landed him in the cockpit as an aeroscout pilot in a war zone. Flying out ahead of everyone else in this unarmed aircraft it was his job to mark enemy positions, which typically meant flying until they started shooting at you. 
It was another life experience which certainly prepared him well for entrepreneurship: He learned independence, and to complete the mission. You just go and execute on your way as things come flying at you. You don't have time for fear. 
Certainly in perspective, there is nothing to fear from potentially failing at starting a business in comparison. 
He still recalls his battalion commander telling him that there were only two things that he had to focus on in order to be successful. The first was to complete the mission. The second was to take care of your people. In battle and in business, they are your most important resource. He says that if you keep on executing and take care of your people, it's going to work out. 
Today, his top advice for others considering launching a business of their own, is to go for it. Not to hesitate. He says, "Don't wait if you think it's something you need to do as an entrepreneur. Just do it. Don't have a second thought, just attack the opportunity and just let it play out.".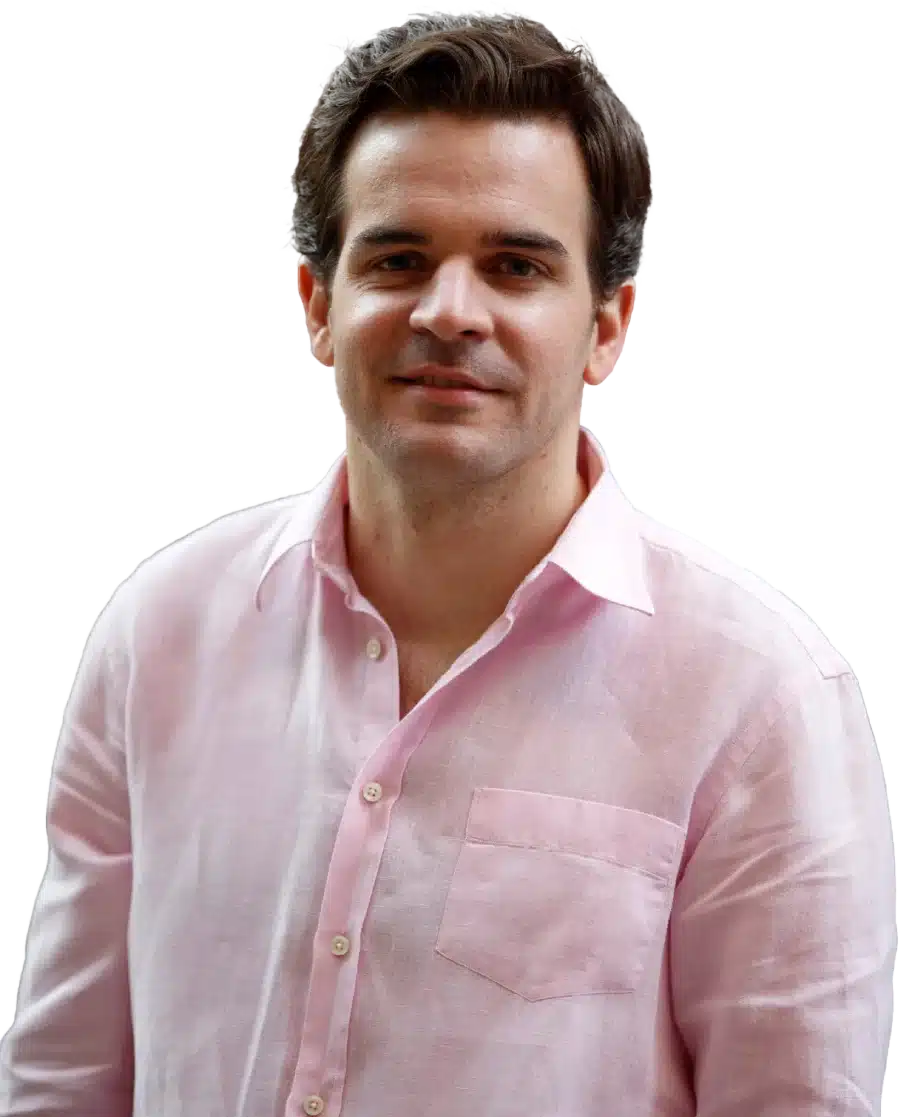 See How I Can Help You With Your Fundraising Efforts
Fundraising Process : get guidance from A to Z.
Materials : our team creates epic pitch decks and financial models
Investor Access : connect with the right investors for your business and close them
Just Do It
Rick Luebbe certainly took this advice himself. In the long term, it has absolutely worked out. 
After seven years of active duty in the Army, Rick made the leap into the business world. He signed out of the Army on a Friday, and was in business school that Tuesday. 
This gave him a network, taught him basic business skills, and informed him about how investment banking works. That environment and the people it surrounded him with, really opened his eyes to what's possible, and at a new scale. 
After Stanford, he tried working in consulting to develop some experience. It provided a lot of exposure to large corporations. Though with startups being so different, he isn't convinced that working in those big organizations necessarily improves your chances of success in entrepreneurship. In hindsight he wishes he would have started his own thing earlier. 
Though he did take away the principles of keeping things simple, finding smarter ways to work, always moving forward, and to focus on adding value. 
Unable to resist entrepreneurship any longer, he and a colleague both decided to leave consulting and found a startup. 
Their first pitch to VCs ended up in the investors telling them that while they didn't like their idea, they thought they would make a good founding team to take on another idea they wanted to pursue. 
They jumped into a startup they knew nothing about, and weren't really passionate about. Still, that didn't stop Rick from going at it again.
This time he decided he would pursue something he cared about. So whether it succeeded or failed, he would feel the time and energy he invested was worth it. 
This time they chose renewable energy. They were a little early with their first idea, but kept on pivoting forward. Eventually they found the opportunity to exit that company to BASF, and spin out the technology they were most interested in. 
This spin-off turned into his latest company Group14 Technologies,. a manufacturing company that is transforming mobility with silicon battery technology. – a change that enables super fast charging, and expanded run times for vehicles.
They've not only raised $440M from investors including Porsche, ATL, Showa Denko and SK Inc, , and plan to triple their team in the near future, but have their sights set on electric planes and much more.
Storytelling is everything which is something that Rick Luebbe was able to master. Being able to capture the essence of what you are doing in 15 to 20 slides is the key. For a winning deck, take a look at the pitch deck template created by Silicon Valley legend, Peter Thiel (see it here) where the most critical slides are highlighted.
Remember to unlock the pitch deck template that is being used by founders around the world to raise millions below.

Access The Pitch Deck Template
Your email address is 100% safe from spam!
Listen in to the full podcast episode to find out more, including:
Pivots and spin-offs
Strategic fundraising in competitive industries
The future of electric vehicles
SUBSCRIBE ON:
Facebook Comments