Fredrik Skantze is a serial entrepreneur on a mission. He believes business intelligence and its adjacent markets could be 10 times bigger if business people had access to better tools and could make better use of their data without having to rely on technical teams and analysts. So, he's building the foundation and solutions to make that a reality.
In his guest appearance on the DealMakers podcast, Skantze broke down the good, the bad, and the ugly of entrepreneurship. We talked about failures and mistakes which don't usually get shared with new aspiring entrepreneurs. As well as how to be successful in scaling and fundraising.
Listen to the full podcast episode and review the transcript here.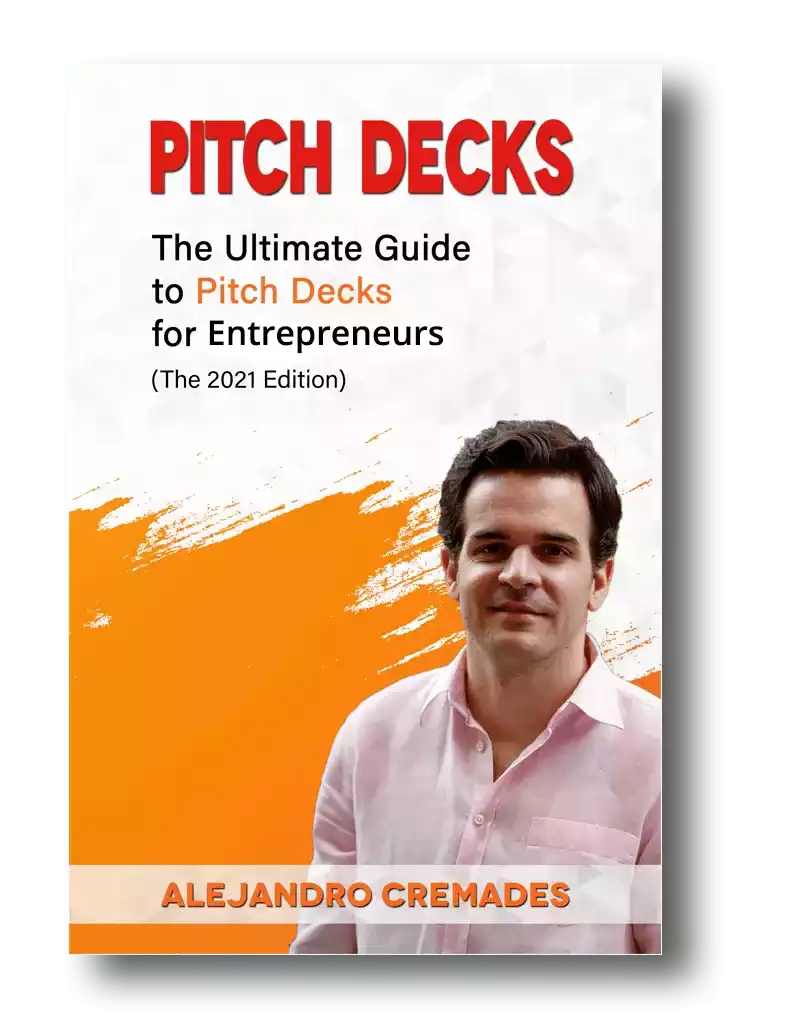 *FREE DOWNLOAD*
The Ultimate Guide To Pitch Decks
Here is the content that we will cover in this post. Let's get started.
Falling In Love With Product
Fredrik Skantze is a Swedish born entrepreneur. Growing up he also had the chance to live and study in Germany, Switzerland, and the USA.
After attending an American school in Europe he got into Brown. He then completed his Masters in AI and robotics at MIT.
He discovered that technology didn't have to be as bland and boring as he expected. He found the joy of inventing and product development and software as a product.
This inspired him to want to start his own company. So, after a short stint working in robotics, he came back to the United States for business school at Stanford. He respected the fact that to be successful, he needed to master the business side as well as the technical and engineering. Stanford is, of course, a great place to expand your personal and professional network too.
The Valley
Fredrik embedded himself in Silicon Valley. He planned to launch his own startup on exiting Stanford.
This was at the height of the dot com bubble. Many of his classmates had received stock options at tech companies during summer internships and never returned for the following semester. It was early for AI, which really hadn't found acceptance in many practical applications for business. Fredrik's idea was to instead launch a toy company based on AI and robotics technology and he got hired at the world's largest toy company and interned with the high tech group at Mattel in LA.
While artificial intelligence was still stuck in the background, the internet was taking off. He joined mobile internet company Phone.com, which turned into Openwave and was the early pioneer in the first generation of mobile internet.
Then, together with a cofounder, Skantzesaw his chance to launch his own venture. They had both spent time in Silicon Valley and independently decided to move back to Europe.
They use this as a launchpad to build something even greater.
Lessons From Failing
The company they started in Europe was called Autoquake. It raised $30M from Highland and Accel through Series A, B, and C rounds. They set out to shake up the used car business.
They saw great inefficiency in trying to sell used cars, and how expensive it was to buy new ones. So, they came up with a model to acquire vehicles from leasing companies and sell them directly to consumers. Instead of the extra step of being shifted around through other dealers.
Autoquake, the sellers and buyers could split those margins and all benefit from the service. The business model meant they could bring in money from sales without having to acquire the inventory. Investors liked that.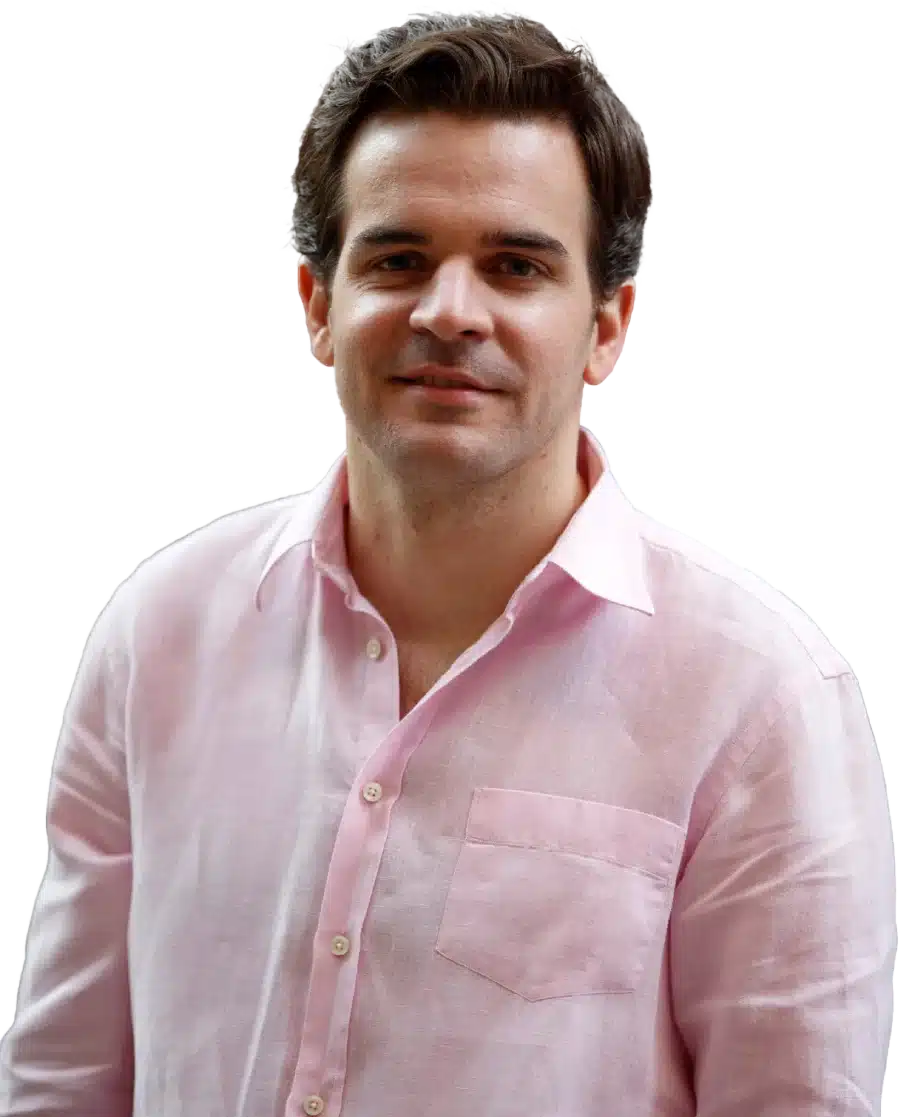 See How I Can Help You With Your Fundraising Efforts
Fundraising Process : get guidance from A to Z.
Materials : our team creates epic pitch decks and financial models
Investor Access : connect with the right investors for your business and close them
It was a hit, and in 2008 they grew 500%.
Then the economic recession hit. They ended up having to close down part of the company and sold the rest. Though never made it to the level of the anticipated exit.
He learned a lot from that experience, and today is grateful for the lessons which have been a great foundation for building even more successful businesses.
He learned that while scale is trendy, it is vitally important to get your unit economics right first. If you are rushing through product-market fit, go-to-market, and to grow, but haven't really perfected those underlying building blocks, they'll catch up with you when you scale.
He says to remember that while it is natural to stress over new competitors, the playing field of new markets are typically very large and the biggest obstacle is not your competition by making your business work. In some ways, they can help validate the market and create the category.
Going Digital
Of course, even though his first rodeo didn't turn out quite as he hoped, once you've tasted entrepreneurship, you can't stop. At least not for long.
He joined a marketing technology company. Then found a new cofounder and quickly spun out a new business and technology for Facebook advertising. Qwaya democratized Facebook marketing for SMEs. They were soon responsible for $100M a year in Facebook revenue. Around 1% of Facebook's revenue at the time.
It was and still is a good business. Yet, Fredrik and his cofounder didn't see it as being the next billion-dollar company.
After canvassing their customers and the market, they found a big need. Businesses were still having a very trying time making sense of their data and the results of their digital marketing.
The founders spun off a new brand to tackle this called Funnel. With just 12 months of cash left in the bank, they decided to go for the opportunity. This ended up being challenging as it took 24 months to reach product-market fit. Luckily they had patient investors in early backers Industrifonden and Zobit which helped them through this rocky transition. After that, the business really took off and Funnel is now used by some of the world's largest brands to report on their marketing performance.
Funnel has already raised $65M, including a $47M round led by F Prime and Eight Roads. They not only see this as a multi-billion dollar business but one which can dramatically increase the size of the markets for adjacent businesses serving digital advertisers.
Storytelling is everything which is something that Fredrik was able to master. Being able to capture the essence of what you are doing in 15 to 20 slides is the key. For a winning deck, take a look at the pitch deck template created by Silicon Valley legend, Peter Thiel (see it here) where the most critical slides are highlighted.
Remember to unlock the pitch deck template that is being used by founders around the world to raise millions below
Access The Pitch Deck Template
Your email address is 100% safe from spam!
Listen in to the full episode to find out more, including:  
Working with investors through a hard pivot

What investors want to see when raising tens of millions of dollars

His top piece of advice for aspiring entrepreneurs

How they've built a unique company culture
SUBSCRIBE ON:
Facebook Comments