Michael Katz has been one of the youngest CEOs on the NASDAQ, and clearly quite adept at raising funding and building companies.
During our time on the DealMakers Podcast, Michael was generous enough to share how he got started, how he built and sold his first company with his brother in his early 20s, and the company he has raised millions for. Plus, company culture and how to keep growing as a leader in times of economic uncertainty.
Listen to the full podcast episode and review the transcript here.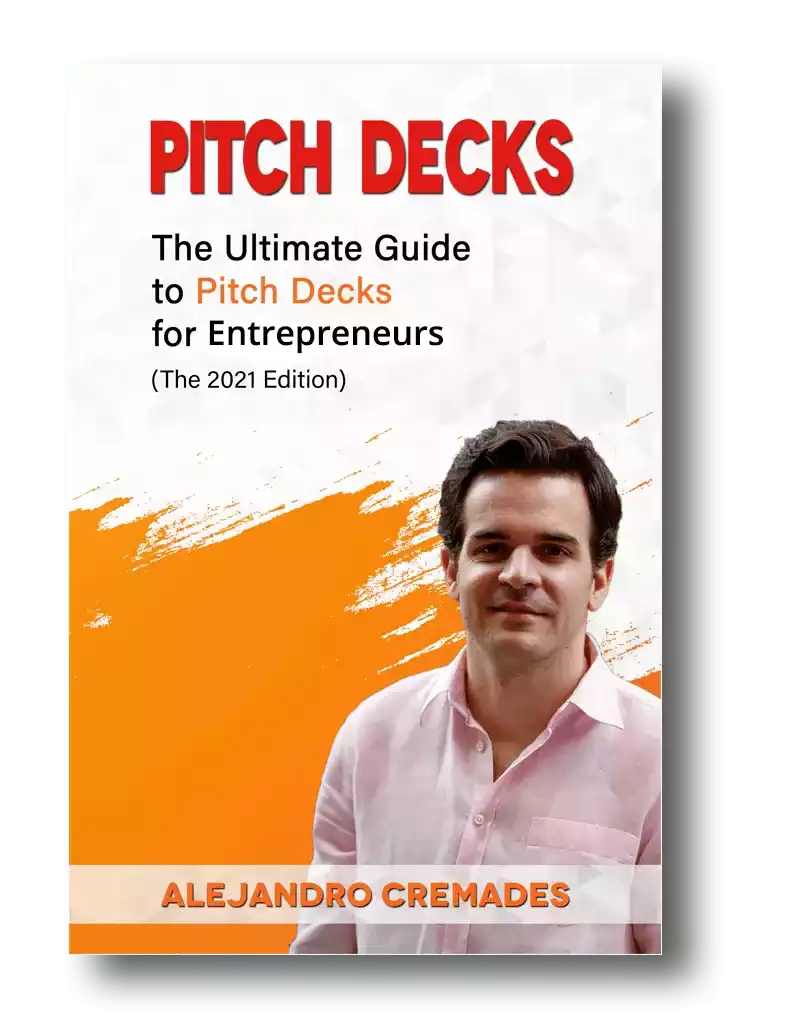 *FREE DOWNLOAD*
The Ultimate Guide To Pitch Decks
Here is the content that we will cover in this post. Let's get started.
Born in Boston
A diehard sports fan, Katz was born in Boston, Mass. While Michael was busy rounding up the kids in the neighborhoods to play football or baseball, his brother who is just two years older than him was indoors, teaching himself how to code.
Not sure exactly what he wanted to study, Michael ended up hedging his bets by picking two majors when he went off to Syracuse University. He graduated with degrees in both economics and finance.
Studying finance gave him the fundamentals of business, going public, and what's coming in the future. Though he says the economics side has proven of more practical value throughout his career as an entrepreneur.
Entrepreneur In Training
Michael always knew he wanted to do something entrepreneurial. He still didn't know exactly what that would be when he graduated, but he saw a path to improving his skills and knowledge on the way.
That was consulting and working at a bigger company. He chose Accenture, which was still known as Anderson Consulting at the time.
There he got to see what great looks like. Something he has seen other entrepreneurs without this experience suffer from. They simply haven't seen what great looks like and how it is done.
At Accenture, he said he learned the value of committing to high-quality work and developing good habits that would aid him in going out on his own.
Co-Founding A Company With Family
Michael Katz has started several companies with his brother. At least two of them have been very successful.
It's not always an easy thing, but it can be a great thing when you get it right.  He says that their skill sets were very complimentary. One technical cofounder and one business focused cofounder.
Their partnership started after Michael left Accenture and ran into a friend with an idea. He convinced his brother to quit his job and join them.
He says it was beneficial to have had their father instill in them the values of getting along, making family a priority and working out their differences respectfully.
No cofounders will always agree. So, they came up with two strategies to make it work. One was focusing on building this as a real business that can scale, not just as a family business. That keeps you focused on the big goal, not the small issues.
The second was hiring some fantastic department heads. They are instrumental in keeping this focus and arbitrating disagreements to ensure the best decisions are made for the business.
Going Public In Your 20s
Their first startup was Interclick. An advertising technology company built on a powerful data platform. In 2011 they were doing $150M in revenue with just 22 salespeople.    Yahoo saw their technology as having the potential for a one plus one equals three outcomes.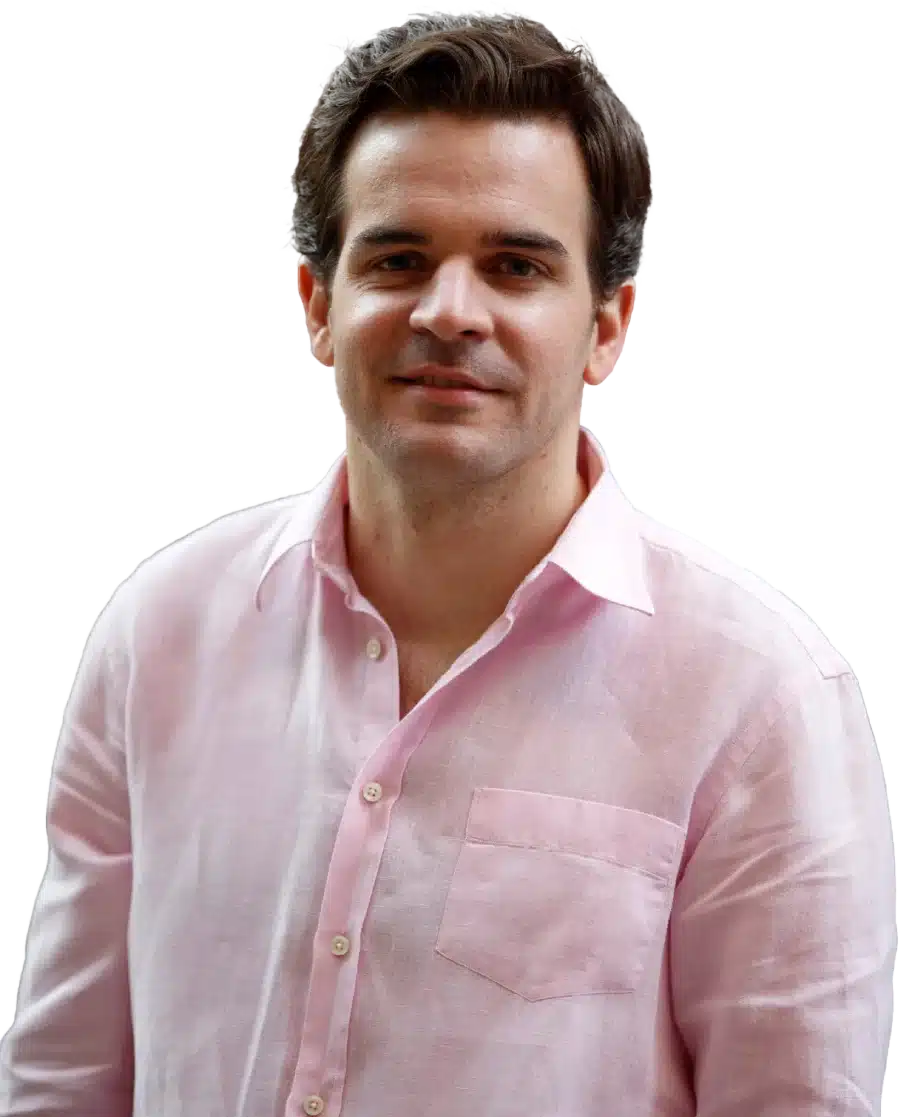 See How I Can Help You With Your Fundraising Efforts
Fundraising Process : get guidance from A to Z.
Materials : our team creates epic pitch decks and financial models
Investor Access : connect with the right investors for your business and close them
The co-founders saw the opportunity to speed up the realization of their big vision. Yahoo was already a partner, and it just made sense.
They were acquired for almost $300M. Their company also went public, making Michael one of the youngest CEOs on the Nasdaq.
Fundraising
What made Interclick an even better deal was that they essentially bootstrapped the company most of the way.
One of their friend's fathers had given them a $25,000 check to help seed them. They only raised $20M in the IPO, before the sale to Yahoo.
When it came to their most recent startup mParticle. They took a very different route. They began by raising a large seed round of about $9M before even launching the product.
They've since gone on to raise around $121M in total, so far. Storytelling is everything which is something that Michael was able to master. Being able to capture the essence of what you are doing in 15 to 20 slides is the key. For a winning deck, take a look at the pitch deck template created by Silicon Valley legend, Peter Thiel (see it here) where the most critical slides are highlighted.
Remember to unlock the pitch deck template that is being used by founders around the world to raise millions below
Access The Pitch Deck Template
Your email address is 100% safe from spam!
Michael says this different approach stemmed for the really big vision they started out with for this company.
They brought in 10 of their best engineers from their previous company from out of the gate and just hit the gas pedal. In less than two years they were in the market.
Culture
Katz says the culture at their first company wasn't as intentional, but it just worked out well. They hired great people, it came together.
With mParticle they were more purposeful in building a great culture from the beginning. This stemmed from Michael's list of 15 things that had helped them build that $300M company.
They put thought into the brand, and values, and how they would apply those to hiring. They injected that into the DNA of the company with their hires. He says you can also do this via the compensation plans you design, communication protocols, and establishing accountability and extreme ownership.
Listen in to the full podcast episode to find out more, including:  
How your company changes at the 150 employee mark

How to keep up innovation and growth

Michael Katz' top advice for new founders

The key to business growth

Operating in times of downturns and economic uncertainty

How he invests in himself to keep growing as a leader
SUBSCRIBE ON:
Facebook Comments