Cherif Habib has been a lifelong entrepreneur. He started his first business at just 16, has taken startups full cycle, and has now raised $100M for his latest healthcare venture.
During our interview on the DealMakers Podcast, Habib shared his experiences fundraising, what he considers the foundation of a successful business, the differences between raising capital in the US and Canada, and his top tips for other entrepreneurs.
Listen to the full podcast episode and review the transcript here.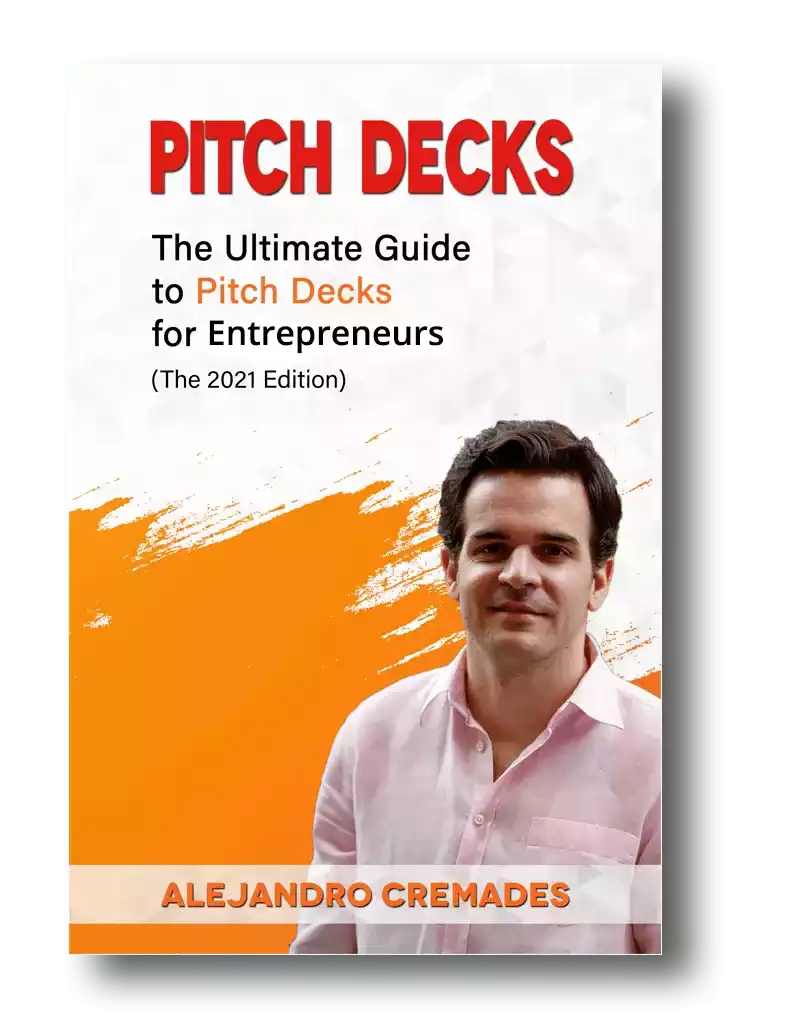 *FREE DOWNLOAD*
The Ultimate Guide To Pitch Decks
Here is the content that we will cover in this post. Let's get started.
The Foundations Of Success
Cherif Habib was born in Cairo, Egypt. When he was 10 years old his parents decided to move their family to Montreal, Canada to open up more life opportunities for them. It was a move that has certainly proven to improve the odds in their favor. They left behind a very comfortable life, and embraced the uncertainty and challenges of moving to a completely new environment and culture.
It was tough, but it certainly helped Cherif become very adaptable from a very early age. Most notably, being adept at making new friends in new places and holding onto those from where has lived.
He also had the great benefit of coming from a family of entrepreneurs. One of his grandfathers was a real estate developer and engineer. His wife owned a furniture factory. His other grandfather was a farmer. His wife has a successful flower business.
They had very vertically integrated businesses, and dinner table conversations were often focused on business and taught him the lingo.
Most notably he recognized that they built these successful businesses without ever using traditional bank finance, venture capital, or going to business school. Those things he considers micro-optimizations and adjustments.
What Habib considers the real foundation of a successful business is the mix of extremely hard work, good judgment, and integrity, doing the right thing for employees and for their customers."
You're Never Too Young To Start Your Own Business
Together with a friend in high school, Cherif Habib started his first real business at just 16 years old. They yearned for their own financial independence and a way to afford the things they wanted and activities, without having to rely on their parents for an allowance.
Both being self-admitted nerds, they found this opportunity in starting their own small IT consulting business. They helped businesses with websites, networking, printer problems, and more.
Soon they were making far more money than anyone else their age. Cherif's dream of becoming a doctor quickly shifted to being hooked on being an entrepreneur.
His father had also been one of the first people in Egypt to own a home computer. Even before they were being used in businesses and the military. That led Cherif to study computer science in college.
The Mobile Phone Business
This was a time when there were many more choices of mobile phone brands and devices. A friend of theirs was traveling to Dubai during the holidays and they had him pick up a couple of their favorite phones that were only available overseas. They were instantly the coolest kids in school.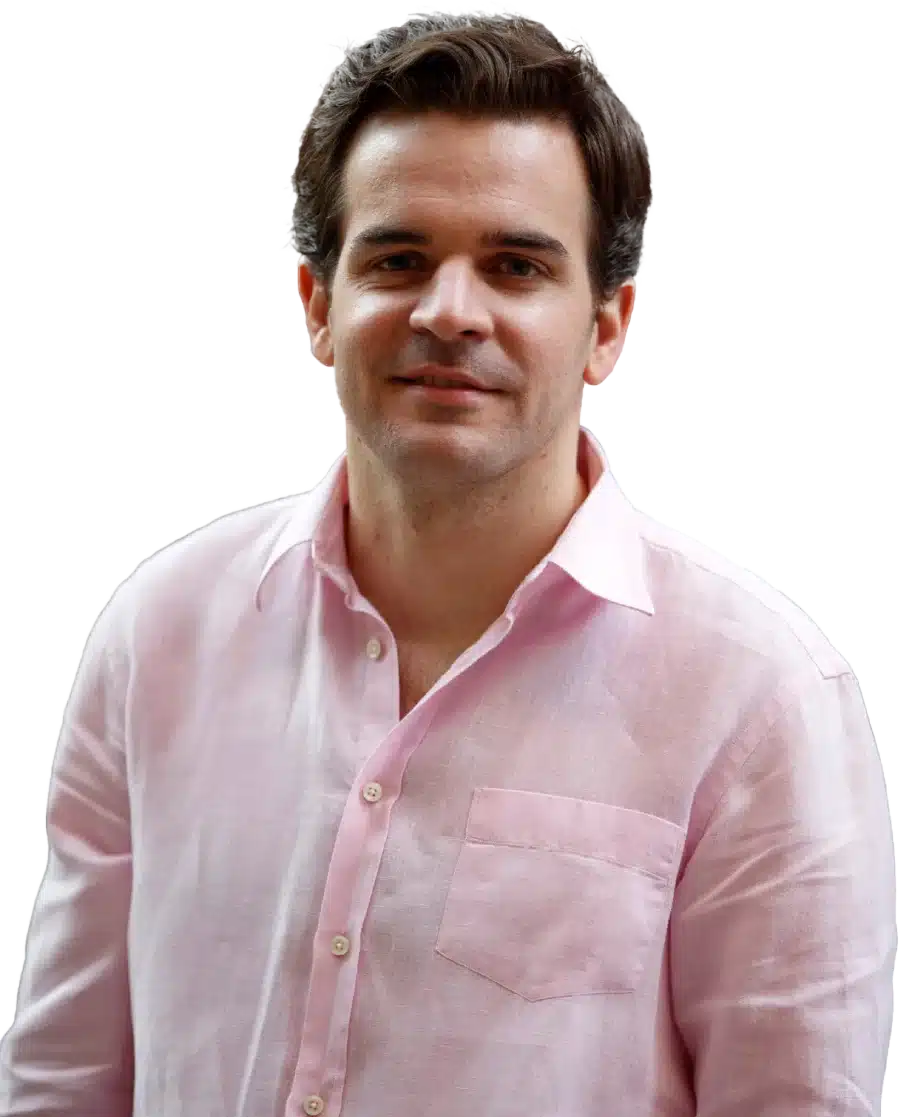 See How I Can Help You With Your Fundraising Efforts
Fundraising Process : get guidance from A to Z.
Materials : our team creates epic pitch decks and financial models
Investor Access : connect with the right investors for your business and close them
Then they saw them listed on eBay for a lot more than they paid for these phones. That gave birth to fast-growing import, export, and wholesale businesses. They sold phones across the country, developed a network of operators, and grew it all without any funding while being full-time students.
They crammed all of their studies into one day a week, and spent the rest of their time working on the business. And, landed a big order worth hundreds of thousands of dollars. Yet, they didn't have the cash to purchase the inventory upfront. So, at just 19 years old, they flew to the US, checked out the stock, and stayed there while they had the buyer wire the funds.
Then they parlayed this into the accessories business which turned out to be even more profitable, with many more opportunities. Eventually, he was ready for something new and bigger, so he sold his shares of this company to his two partners, and moved to Switzerland.
Asking Questions & Solving Problems
Cherif began reading about the common threads between other successful entrepreneurs. This led him to ask a lot of questions at McKinsey. They ended up hiring him. Still in his early 20s, this led him to be put in charge of advising on big projects, including for the Ministry of Transportation. He learned that asking questions could help you learn the fundamentals of any industry.
Next, he went to study at Wharton and then began helping his uncle who was a world-renowned liver surgeon. He took on the business side of the company, EMcision. Cherif worked on their patents and turning IP into products, and became CEO. Even without any institutional capital, they made it through regulatory approvals with the FDA, and the equivalents in Canada and Europe, and ended up selling their devices around the world from the US to Germany to China.
Cherif was approached with an acquisition offer from Boston Scientific. It was a great opportunity. Not just in terms of the financial outcome for the founders and investors, but also for patients. This deal would give them 100x the sales force and commercial capacity than they had on their own.
Dialogue
Cherif's latest startup venture is Dialogue. A B2B-focused telemedicine company, that provides health and wellness subscription services to businesses on an employee-per-month basis.
Today, Dialogue has around 25k business clients, which have been both acquired directly and through a network of operators, insurers and others. They now have a team of 800, and have already raised $100M.
Storytelling is everything which is something that Cherif was able to master. Being able to capture the essence of what you are doing in 15 to 20 slides is the key. For a winning deck, take a look at the pitch deck template created by Silicon Valley legend, Peter Thiel (see it here) where the most critical slides are highlighted.
Remember to unlock the pitch deck template that is being used by founders around the world to raise millions below.
Access The Pitch Deck Template
Your email address is 100% safe from spam!
Listen in to the full podcast episode to find out more, including:
How Dialogue got started
The challenges of fundraising, and mindset you need
Raising money in Montreal versus the US
Cherif's top advice for other founders
SUBSCRIBE ON:
Facebook Comments