Mark Sears and his team are empowering the world's most innovative startups by helping them get the most out of their data.
After dropping out of college to work in tech, Sears found his travels took him around the world. What started out as a lifestyle business has turned into a hyper-growth startup with real scale. They've already raised at least $70 million.
In our recent episode of the DealMakers Podcast, Mark shared how he fell in love with computers, how he wound up starting a company on the other side of the world, some of the crises which have strengthened their company culture and his magic formula for startup success.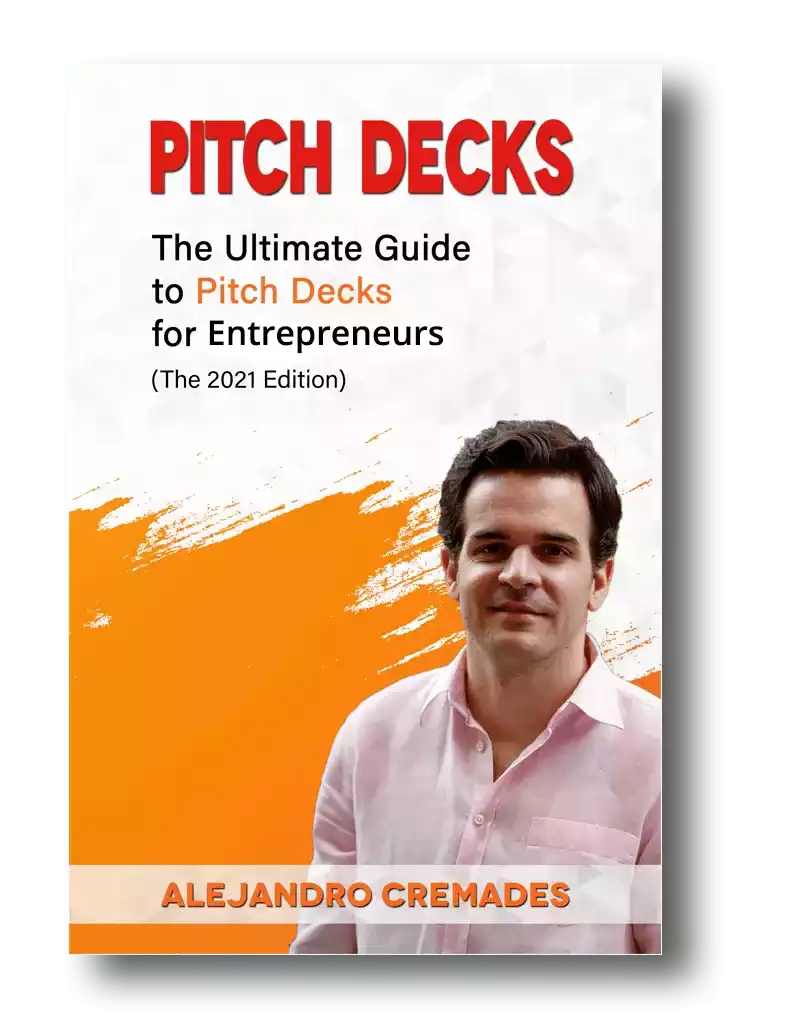 *FREE DOWNLOAD*
The Ultimate Guide To Pitch Decks
Listen to the full podcast episode and review the transcript here.
Here is the content that we will cover in this post. Let's get started.
Born in the Rocky Mountains
Mark Sears was born and grew up close to the Rocky Mountains in Alberta, Canada. Then he discovered that snowing eight months of the year isn't normal everywhere in the world. He's been exploring ever since.
As early as second grade, Mark says he was playing with computers and programming. He became intrigued with logic and math. As well as the fun. In college, he took up computer science with a minor in business. He discovered hacking, java and staying up all night coding.
He found the joy of opening up a blank screen, and typing some text, creating software from nothing.
After a lot of persistence, Mark persuaded the GM of Sun Microsystems to give him a summer internship. That turned into a job, and having accomplished the goal of what college is supposed to do for you, he never returned.
His next roles took him into startups and from engineer to project manager and then product manager.
He was employee number one for a venture that raised $48 million, spawned offices around the globe and grew to a team of 140. He gained the advantage of seeing all the inner workings of a fast-growth startup, without having to put everything on the line and take all the risk himself.
The Chicken & The Egg Of Selling Vs. Building
One of the big takeaways Mark says he learned working for other startups, and which he contrasted with his own startup CloudFactory, was balancing the chicken and the egg dilemma of marketing.
There are two camps on this. One pushes selling hard upfront. Often well before they really have anything to sell. Sears says he isn't a big fan of big hype and over-promoting to the level that you can back it up.
Like many technical founders, he's also been on the side, when more marketing and sales could have sped things up.
Finding the balance between the "build it and they will come," philosophy and ensuring there is a market for your product and making the sales needed to make the business work is important.
Today, he is a big believer that building things for the long term requires substance and time.
Fortunately, at CloudFactory their costs were low and they had the luxury of going slower and being more patient than you might encounter in other parts of the world.
Lifestyle Businesses Can Be More Profitable Than You Think
Having done the crazy of being on planes to meetings every week, sleeping under the desk and sleeping for just four hours between 20-hour shifts, Mark wanted to start a business with more meaning, that wouldn't take over his life.
Godspeed Computing did just that. They licensed the software and he started getting royalties for that.
It was a freeing experience that meant he could work from anywhere. If he and his wife wanted to go to Qatar or India the next week or found a new city on the map they hadn't been to, they could just go.
On a trip to Nepal, he met three young developers at a pizza place in Kathmandu. They wanted to learn Ruby on Rails. They were smart, and had four-year degrees, but still faced a gap between their education and being world-class developers with usable skills. He managed to find an iMac, and he began training them.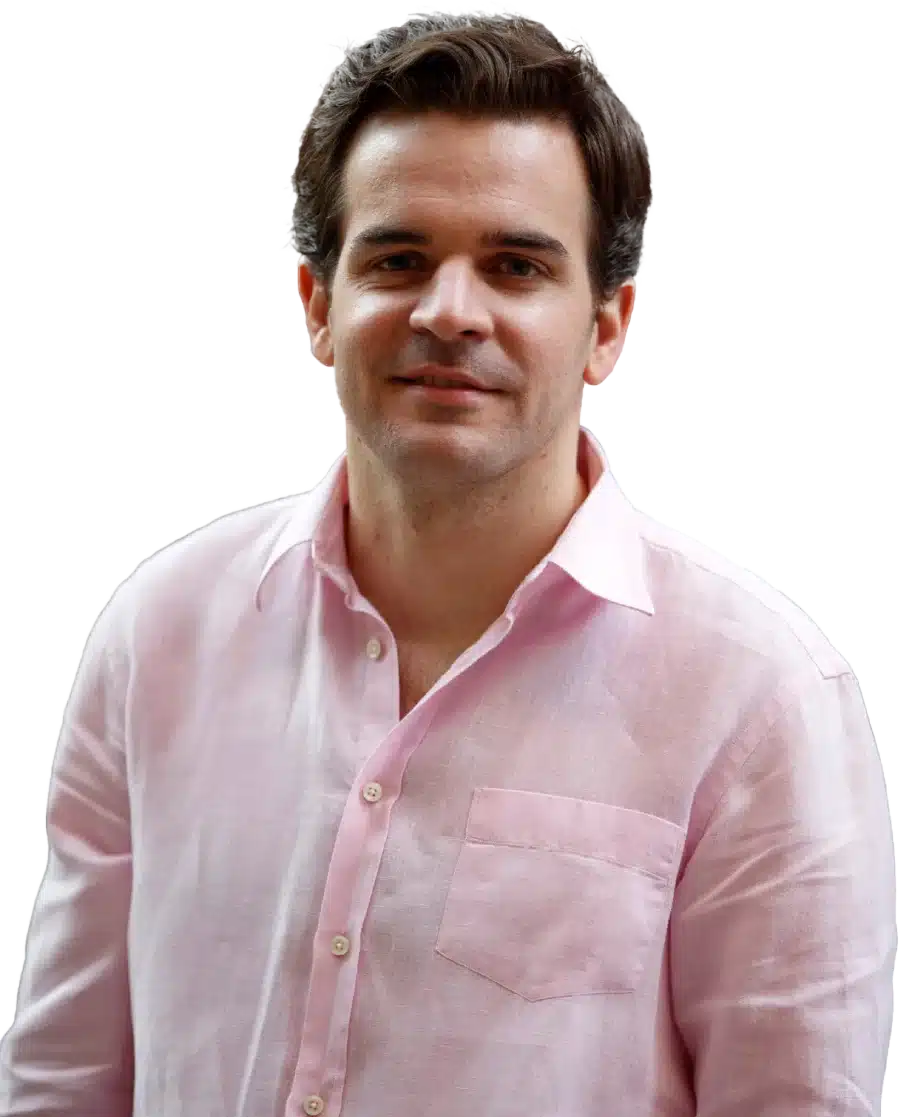 See How I Can Help You With Your Fundraising Efforts
Fundraising Process : get guidance from A to Z.
Materials : our team creates epic pitch decks and financial models
Investor Access : connect with the right investors for your business and close them
When the word got out that he had Rails developers they started getting projects. The two-week vacation turned into six years of building a business and giving birth to two kids in Nepal.
They started out building MVPs for Seed stage and Series A startups. They kept getting more requests for data work. It was clearly a big and pressing pain point with their customers.
Mark had the talent, and the demand was already there. He went on a retreat to take time to lay out the vision. They started with services and consulting, before raising a Seed round that enabled them to invest in really creating a big and fast-growing business and product.
Now they are helping hundreds of companies working with machine learning from consumer products to financial services, agriculture, sports, retail, NLP, and predictive analytics.
They got an initial check for $700k. Their investors even brought a Thanksgiving turkey all the way from the US to Nepal. They've since raised around $70M, and continue to grow at around 100% a year. They've grown to 400 employees spread out around the world from Hong Kong to Kenya and beyond.
Storytelling is everything which is something that Mark was able to master. Being able to capture the essence of what you are doing in 15 to 20 slides is the key. For a winning deck, take a look at the pitch deck template created by Silicon Valley legend, Peter Thiel (see it here) where the most critical slides are highlighted.
Remember to unlock the pitch deck template that is being used by founders around the world to raise millions below
Access The Pitch Deck Template
Your email address is 100% safe from spam!
Listen in to the full podcast episode to find out more, including:  
The foods you want your investors to smuggle to you when working in Nepal

The time Mark camped in a Hong Kong bank with groceries to make payroll

How an earthquake shook their team and strengthened their culture  

His top piece of advice for new entrepreneurs

The magic formula for startup success
SUBSCRIBE ON:
Facebook Comments