Today, Chuck Cohn's EdTech startup enables you to connect in about 20 seconds to an expert in just about any subject. His startup is now probably one of the most popular and best-funded, but a few years ago, most people just didn't get it.

I caught up with Chuck for an episode of the DealMakers Podcast where he downloaded his knowledge and experience to our audience.

During the interview, we talked about the modern education system and the entrepreneurship opportunities available within the field. Chuck walked us through taking a business online, the development of the startup ecosystem in the Midwest, patterns of success, bootstrapping and fundraising.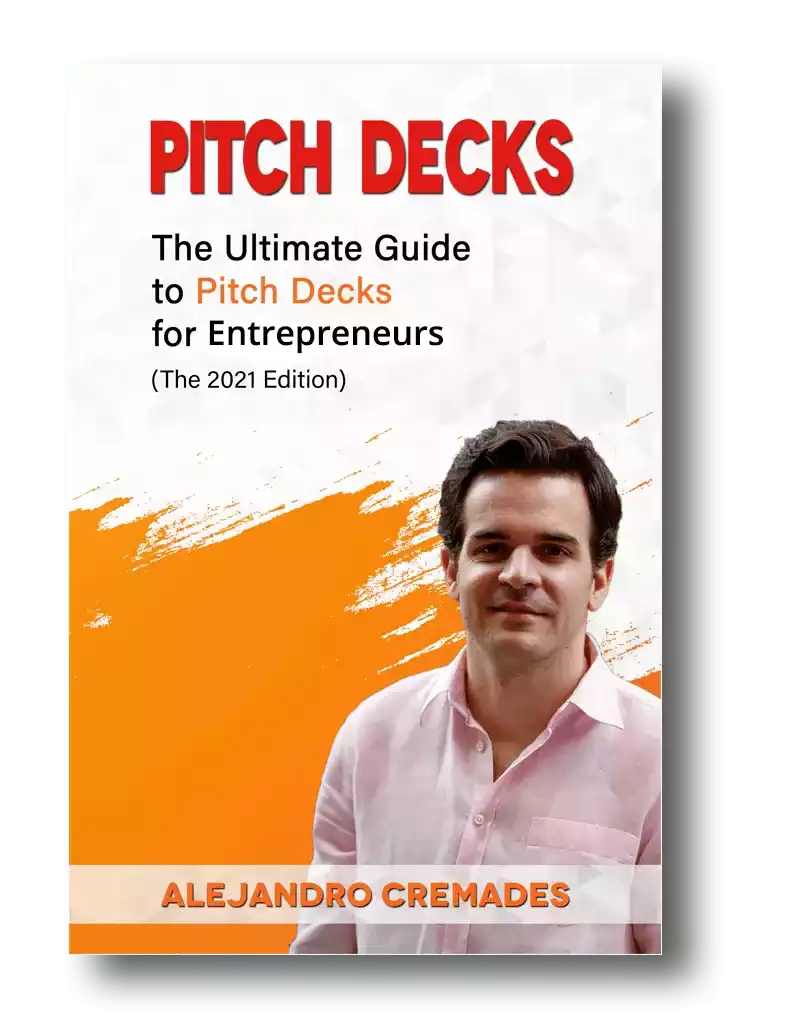 *FREE DOWNLOAD*
The Ultimate Guide To Pitch Decks
.
Here is the content that we will cover in this post. Let's get started.
Born To Be An Entrepreneur

Chuck Cohn is a great example of one of those founders who just seems to have been born to be an entrepreneur.

Forget launching your first startup at 16, or even 12, Cohn launched his first business in kindergarten. He hatched the idea of setting up a haunted house and charging the rest of the neighborhood for admission.

It didn't make a dime in profit and was the first of several early startup failures. Yet, that didn't stop him from trying.

In elementary school, he decided to start his own summer camp. At least until the cops came to shut him down and made him take down his flyers. He then tried starting an eBay business in middle school.

One thing he learned from all of these early ventures was that there is a minimum level of skill and knowledge you need to gain in order to be successful.

His parents never stopped supporting his efforts. They even encouraged him to go get his degree in entrepreneurship and finance.
The Evolution of St. Louis
Cohn was originally born and raised in St. Louis. It is still a great family-friendly city, known for its low cost of living and great schools.

St. Louis is also where Chuck went to school. Obviously his endless entrepreneurial pursuits had some impact on his grades. Yet, with the help of a tutor, he was able to raise his high school grades from an F to an A+. Yet, there were many times when he wanted to find a tutor for help and couldn't. Or the ones he found just weren't good.

Of course, it isn't one of those top places that might pop into your mind when you think about startups and venture capital. That has changed a lot since Chuck launched his most recent venture.
It may not be New York City or Silicon Valley, but there have been a lot more early-stage consumer funds, and AgTech, healthcare, and biotech funds coming in with capital and fueling innovation.
The Mind-Altering Calculus Course
The night before Chuck's big Calculus II course exam at Washington University became a transformative moment that launched one of the most successful startups in EdTech.

He was lost in the material. He was rescued by two friends who helped explain it and get him up to speed in time. They happened to know the subject well, had great communication skills and enjoyed teaching. He aced the test.

It was a big awakening to the fact that if only he had access to better tutors earlier and more often, he would have had a far greater education experience throughout his life.

He asked those two friends if they would do more tutoring if Chuck brought the clients. He borrowed $1,000 from his parents to start the business. Half went on flyers and letterhead. The other half on a small website.

Varsity Tutors was born.
From Side Hustle To Scaling Success

As only a junior in college, Chuck was spending a lot of time answering phones and trying to figure out how the best way to invest in technology to better handle the labor and data-intensive business.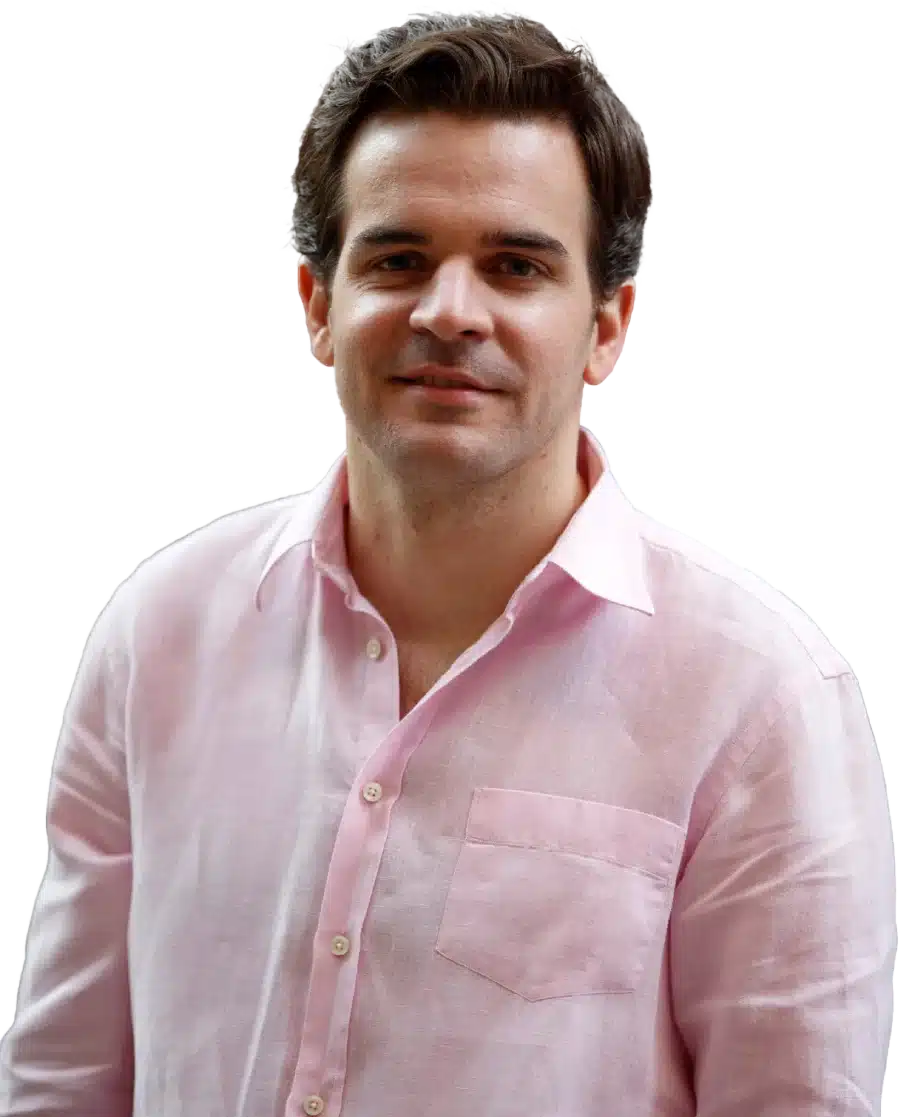 See How I Can Help You With Your Fundraising Efforts
Fundraising Process : get guidance from A to Z.
Materials : our team creates epic pitch decks and financial models
Investor Access : connect with the right investors for your business and close them
In hindsight, he kicks himself for not going all-in on this venture full time sooner but found great benefits in bootstrapping through the first seven years of business.

I've found many founders of successful hyper-growth startups begin in either investment banking and the VC world. Chuck did a stint in both after graduating. He worked in M&A and venture capital, and learned a lot from entrepreneurs on the frontline.

One of his biggest takeaways was the success patterns found across successful founders and ventures. He, unsurprisingly, found that great products were far easier to sell and scale. Teams with focus, discipline and great management teams were better at executing on their strategies. Above all, the most influential and successful and influential startups were those focused most on delighting customers.

The whole time he was running Varsity Tutors as a side hustle. It was still growing fast and had territory managers throughout the Midwest.

The paycheck from his day job paid for a lot of the technology advancements. When he got home at eight or nine at night, he'd jump in and get on the phones.

When he did jump in full time he found the traction even greater than expected. Almost by chance, they raised an amazing early round from David Karandish. To date, Varsity Tutors has raised $100M from investors such as TCV, Learn Capital, and the Chan Zuckerberg initiative to name a few. The company has grown to 650 team members, and 2,500 courses offered.

Storytelling is everything which is something that Chuck was able to master. Being able to capture the essence of what you are doing in 15 to 20 slides is the key. For a winning deck, take a look at the pitch deck template created by Silicon Valley legend, Peter Thiel (see it here) where the most critical slides are highlighted. Moreover, I also provided a commentary on a pitch deck from an Uber competitor that has raised over $400M (see it here).
Remember to unlock the pitch deck template that is being used by founders around the world to raise millions below.
Access The Pitch Deck Template
Your email address is 100% safe from spam!


Listen to the full podcast episode to find out more, including:
How Chuck took his business from offline to tech superstardom

The most important factors in managing a marketplace startup

The two things he would tell himself before starting another business

What to do before giving up a board seat
SUBSCRIBE ON:
Facebook Comments