Roman Rittweger has raised $100M for his second startup and is disrupting how healthcare is delivered.
This is a founder who has taken a startup full cycle and is now on his second big adventure. During our time on the DealMakers Podcast, Roman shared how he found his sweet spot in business, the differences between starting a company in your 20s vs 50s, the importance of having alternatives and enough capital for the journey, as well as what he has found the most important catalyst for scaling a successful company.
Listen to the full podcast episode and review the transcript here.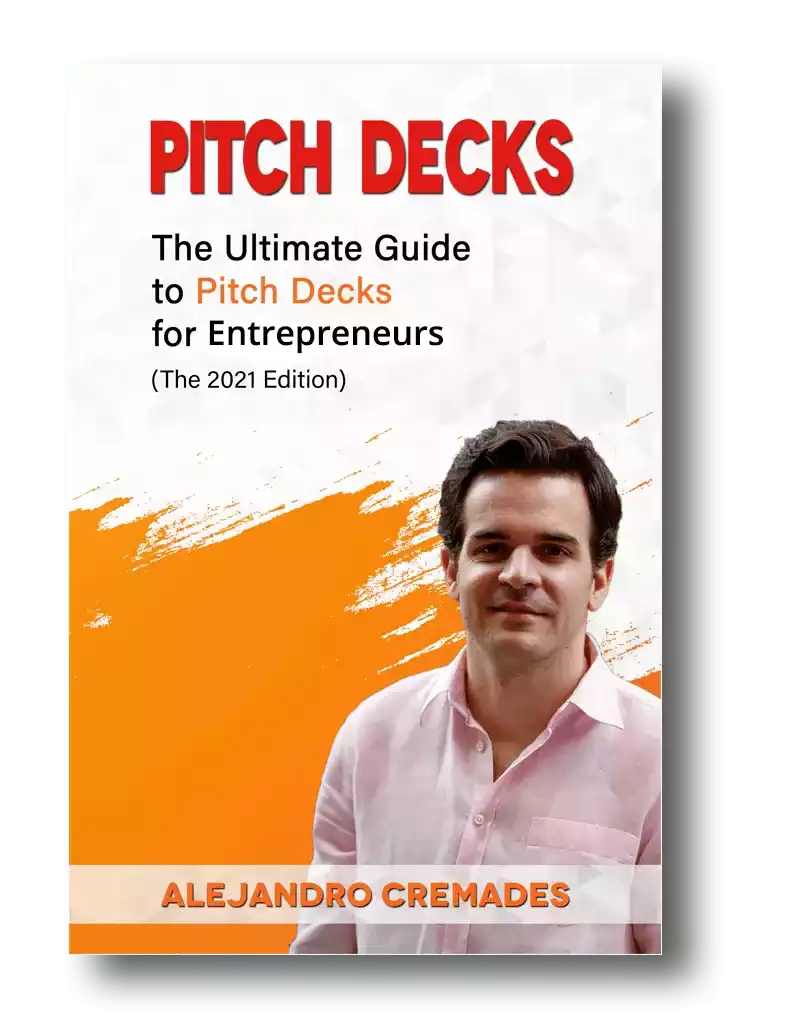 *FREE DOWNLOAD*
The Ultimate Guide To Pitch Decks
Here is the content that we will cover in this post. Let's get started.
Determination & Finding What You Love Doing
Roman Rittweger is a European founder, who was born and raised in Munich, Germany. His father managed the Munich Airport. That meant great travel opportunities at a young age. He became a global citizen, getting to experience other cultures and learning new languages.
He ended up doing his military service with the Mountaineers, bringing together early experiences of skiing, international exposure, and small mountain living.
His mother was a doctor. As with most youngsters that at first made him determined that medicine was the last thing he would do with his own life.
Only when he was sent to the hospital after a basketball injury did he really appreciate the care that was being provided. A lesson further was driven home caring for others as an officer in the army reserves. He discovered it was something he really liked doing.
While studying medicine Rittweger had the opportunity to intern with McKinsey. He discovered how much he thrived on intellectual challenges. Every day was different, with a new set of problems to solve. A refreshing change from the routine of working in a hospital setting.
He thought it would be great to keep working at McKinsey and he applied on the fly with little preparation. He didn't get hired.   So he got hired at another consultancy, ATKearney. Then he went on to get his MBA at, INSEAD.
Refusing to be defeated, he prepared and reapplied to McKinsey. He got in and was tasked with helping health insurance companies improve.
Moving Fast & Taking Care Of Your Co-Adventurers
Roman saw changes happening in the space and leaped on them with his own first startup.  They took on early telemedicine and smart healthcare for cardiology patients and the chronically ill.
He quickly learned some of the pains of not going in with enough capital. They managed to close a funding round right before going broke.
They acquired another company and learned more lessons about due diligence and what happens when you also acquire bad contracts. He acted fast to declare bankruptcy and renegotiate those contracts.
They managed to reduce costs and got acquired by another player in the industry. It wasn't the big exit they hoped for. They didn't get rich.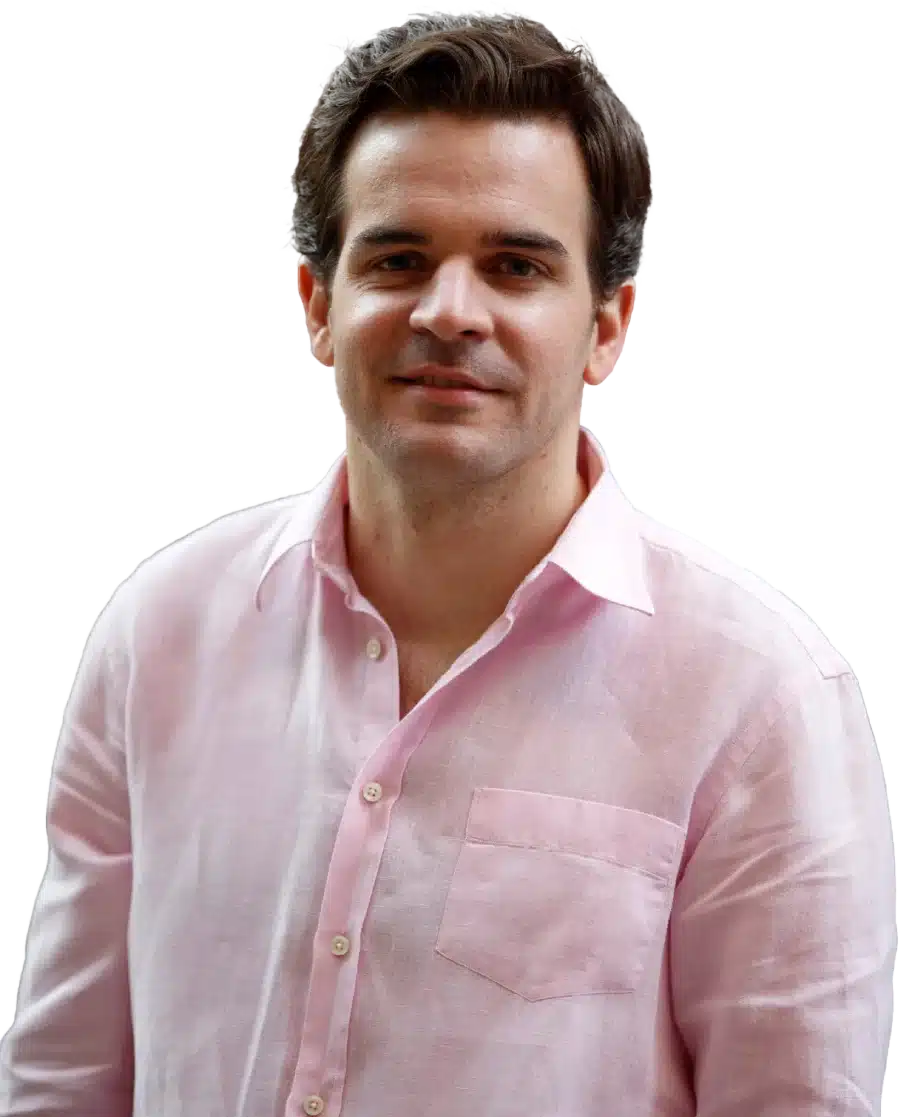 See How I Can Help You With Your Fundraising Efforts
Fundraising Process : get guidance from A to Z.
Materials : our team creates epic pitch decks and financial models
Investor Access : connect with the right investors for your business and close them
He took his C-level colleagues to a movie about explorer Shackleton's antarctic adventure. He had set out with a crew on an expedition to the South Pole. They never made it, but he did bring his team home safe. There were many similarities between launching a startup, and being sure you make taking care of your team and their financial security a priority.
After the acquisition, he invested in learning more about marketing and sales. Because even if you have a great product, traction all relies on this element of your business.
Then he launched his own advisory and a conference. Consulting paid the bills. He got to help others raise money and navigate M&A. The Innovations and Investments in Healthcare conference enabled him to build his network and stay at the forefront of emerging trends and technology.
Starting A Company In Your 50s
Rittweger launched his second startup Ottonova when he was in his early 50s.
That may sound surprising to some, but the data actually shows the most successful and best-funded startups are actually far more likely to be started by more mature founders.
Roman absolutely recommends you should do it at this age.
You can do it when you are young and don't have much financial responsibility or kids. Though you also have the time when you are a little older and your kids are grown and aren't distracted with trying to find a wife.
In your 50s, and with a previous startup already under your belt, you know the mistakes not to repeat. You may work fewer hours, but you know how to work much smarter.
Most importantly, he says it is all about finding joy in starting something and being willing to embrace the risk.
Enough Juice For The Journey
There are two significant ingredients for the survival of startups. One is having enough capital. The other is having the flexibility to adapt as you go. Roman built both into Ottonova.
His healthcare insurance startup launched with $40M in funding. Then raised another $60M in VC capital.
Storytelling is everything which is something that Roman was able to master. Being able to capture the essence of what you are doing in 15 to 20 slides is the key. For a winning deck, take a look at the pitch deck template created by Silicon Valley legend, Peter Thiel (see it here) where the most critical slides are highlighted.
Remember to unlock the pitch deck template that is being used by founders around the world to raise millions below
Access The Pitch Deck Template
Your email address is 100% safe from spam!
They were focused on providing great service, and have an NPS score of 70 in an industry where the average is just a miserable 11.
Not only do they provide direct insurance. They have built the technology and app that other insurers use.
They continue to double the number of new users every few months. In the German healthcare system, these customers stay with you for life, making that lifetime customer value very high.
Listen in to the full podcast episode to find out more, including:  
How to get in touch with Roman

Ways to react to a market correction

Starting a company at 50 years old

The extra challenges facing healthcare startups

Why having strong partners from the beginning is so important
SUBSCRIBE ON:
Facebook Comments