Jeff White is a true serial entrepreneur. With two successful exits under his belt, he is now on his next big data startup.   
As an entrepreneur, Jeff has certainly pulled off some enviable feats. As a founder and investor, there is plenty to learn and get inspired by his story.   
We got together for a recent episode of the dealmakers podcast. He shared why he made the leap from the 9-5, tips for making it through the tough days, and what's possible when you go all-in on your ideas.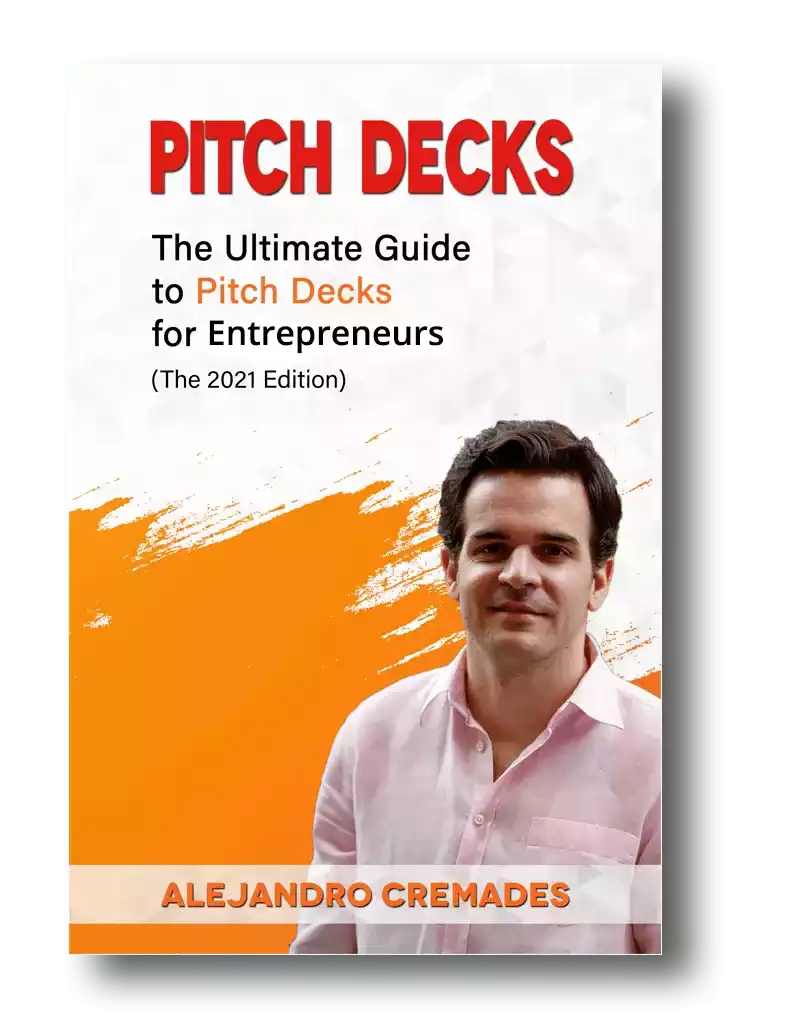 *FREE DOWNLOAD*
The Ultimate Guide To Pitch Decks
Listen to the full podcast episode and review the transcript here.  
Here is the content that we will cover in this post. Let's get started.
You Can't Run From Entrepreneurship  
Jeff White says opportunity is always knocking. Many people ignore it and don't answer the door. Some think it is just a fantasy and try to follow a more conventional path. At least until they find they just don't fit as a cog in the system.   
Originally born and raised in Northern Virginia, just outside of Washington DC, Jeff was always drawn to engineering and problem-solving. Politics may dominate the region, but VA has been developing its own tech alley too.   
He always thought he would end up being a corporate executive. He spent most of his early life on track to becoming a CEO in corporate America. He got an engineering degree, a computer science degree, and his MBA.   
His professional career was spent rounding out his experience in sales, marketing, and operational experience. All the time applying principles of taking data and creating solutions to operational everyday problems.   
He worked for Caterpillar and AT&T. Then one day at work with one of the largest companies in America someone came into his offices.   
They started counting the ceiling tiles. They said that depending on your ranking in the company you are only allowed so many ceiling tiles in your office.   
They would be reorganizing and remodeling everything accordingly. It was absurd. He realized strategy didn't have a place there. Common sense was clearly absent.   
He was in the wrong place. He left and never looked back.   
Three Guys & A Napkin  
Jeff had seen plenty of operational and managerial issues at the big companies he worked at. They were scaling globally, yet often had trouble managing and knowing what was happening in the next cubicle.  
Yet, between these eye-opening experiences and other case studies he knew nothing would be done without people. Regardless of how smart you may be, no matter what talents you have in different areas unless you have a great team your results are going to be subpar.   
Despite having the luxury of working in a stable job, with a solid paycheck, he leaped into entrepreneurship. Even in spite of already having a family, kids and a mortgage payment.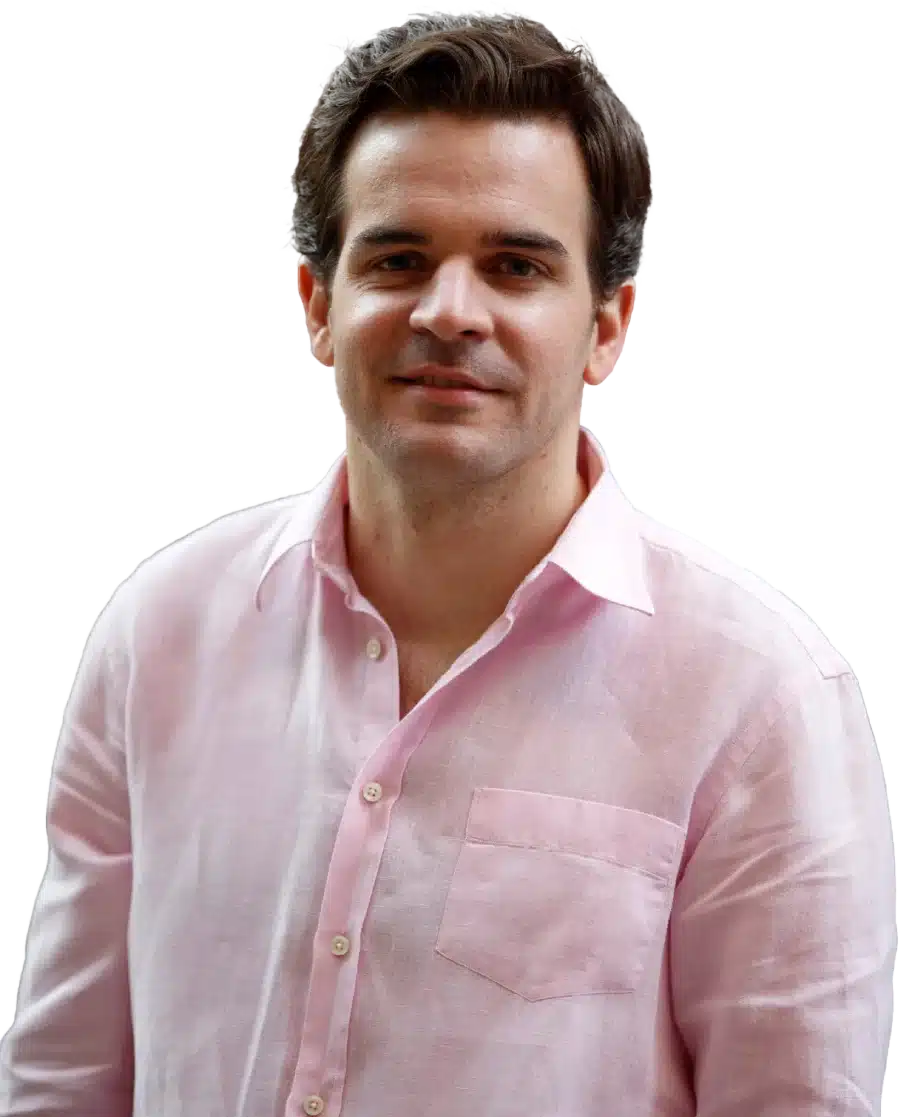 See How I Can Help You With Your Fundraising Efforts
Fundraising Process : get guidance from A to Z.
Materials : our team creates epic pitch decks and financial models
Investor Access : connect with the right investors for your business and close them
He just couldn't resist tackling this problem. He knew he couldn't do it well and juggle a day job at the same time.   
He started to build a team. They were three guys an idea on a napkin. They threw logic to the wind and dove in. Blue Canopy was born.  
They bootstrapped they venture and were fortunate enough to land significant contracts, including partnering with Gartner.  
Growth came fast. They were growing at 98% a year. On the way, they connected with a private equity firm that took a majority stake and gave them an exit. It was an 18-month process, with a two-year earnout, but they made it.  
Burning Ideas  
Jeff kept running into the same problem. There was a significant dislocation between the supply and demand of subcontract workers. They had sales teams sitting idle on the sidelines, while not connecting with the talent they needed in other areas.   
He woke up in the middle of the night with the idea for GovWin. He got out of bed, reserved the URLs, wrote the business plan, hashed out the pitch deck.  
He had such conviction about the idea, he walked into the private equity firm the next morning and said he could quit and eat the financial penalty.    
He wanted to do for subcontract work what eBay had done for consumer goods. Ironically, the private equity partner he announced his departure to, said he was thinking about the same thing.   
He offered to waive the penalty, providing he could be a part of building this new venture.  In 18 months they got from zero to 6,000 customers. It was just a better mousetrap, but it was special enough and hit the market with perfect timing.   
Jeff says he already knew who the perfect buyer for this company would be in advance. If he had designed it to spec, Deltek would buy it. They did.   
They made an offer White and his board could not refuse. Their investors got a 10x return on their capital in just 18 months.   
Profitable Pivots  
Jeff's new company is Gravy Analytics.  
They've already raised around $20M. They found something even better in data than website cookies, and have gone all-in on mobile.   
Storytelling is everything which is something that Jeff and his team were able to master. Being able to capture the essence of what you are doing in 15 to 20 slides is the key. For a winning deck, take a look at the pitch deck template created by Silicon Valley legend, Peter Thiel (see it here) where the most critical slides are highlighted.
Remember to unlock the pitch deck template that is being used by founders around the world to raise millions below.
Access The Pitch Deck Template
Your email address is 100% safe from spam!
To kick things in the high gear, they began grabbing enterprise partners like Marriott, USA Today and eBay. They would embed their licensed software in their apps.   
Then they asked a big question. "Why are we making it so hard for people to do business with us?"   
They took a huge bet and decided to step out of the sales they were trying to do, and effectively open source their technology instead. In 30 days they went from just 10M users to 200M.  
Listen in to the full podcast episode to find out more, including:  
The importance of strengthening your handle on finance

What scares Jeff most about entrepreneurs as an investor

The science behind asking for help

What to do when your bootstrapped company can't afford to pay everyone

The double-edged sword of entrepreneurial focus

How to know when your startup is a success
SUBSCRIBE ON:
Facebook Comments