René Rechtman is a true serial entrepreneur, who has been involved with multiple exits. His current company, Moonbug has raised an incredible $145M Series A to bring children's entertainment to the masses.
René and I recently did an episode of the DealMakers Podcast together. He talked about growing international companies, how he got started in entrepreneurship, fundraising, and the most important business lessons he's learned on the journey.  
Listen to the full podcast episode and review the transcript here.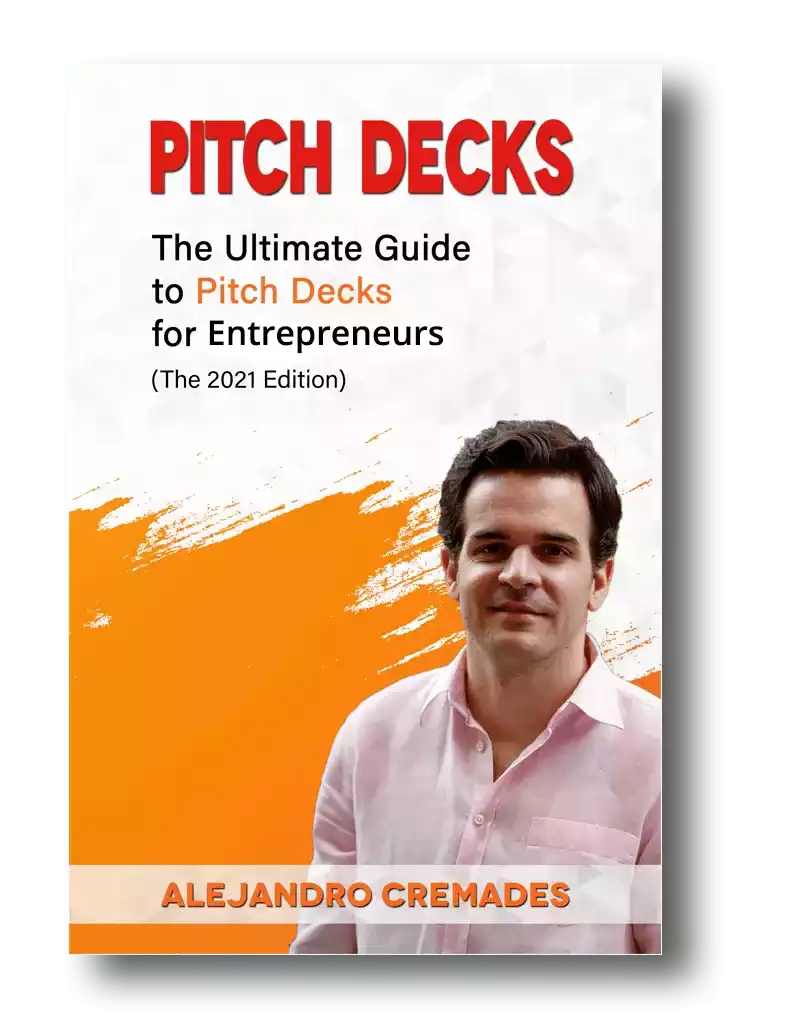 *FREE DOWNLOAD*
The Ultimate Guide To Pitch Decks
Here is the content that we will cover in this post. Let's get started.
From Copenhagen to the C Suite  
René Rechtman has been involved in a lot of exciting and really big transactions. Yet, he started out in life in the small country of Denmark.   
He was born in Copenhagen, but quickly realized he would have to look further afield to achieve his big dreams.   
René's parents were pushing him to become a doctor. The culture was either to shoot for being a doctor or lawyer. That wasn't really something he aspired to. Although he did tell them he was pursuing a Ph.D. to make them happy, even though it was actually in business.  
He started out interested in political science, macroeconomics, and diplomacy. During his master's studies, he tried out working as a trainee in the European Commission and quickly figured out it wasn't for him. It was too cold, political and bureaucratic. His first real job was working under the COO for the national Danish TV broadcaster.  
Then it was onto a PR company. It was a completely different experience. It was a boutique firm, with a team of less than a dozen. Yet, they were landing big international clients. It was much more like a startup.   
René continued down this path with a consulting firm built with executives from Body Shop, which ended up being bought by KPMG in an acquihire deal.  
That was a wake-up call to the possibility of being able to build something and then draw even bigger buyers because you are taking their customers or your products are more advanced than theirs.  
René then gained the advantage of working on the other side of the table for a private equity company. He got to see the world from the perspective of buying companies and investing and trying to integrate them.   
There he learned a lot about the challenges of distance and understanding the culture of new markets, as well as the importance of understanding the people on the frontlines of these companies.   
M&A, Media & The Making Of A Great Startup Businesses  
René has since gone on to be involved in a string of successful startups with significant exits and various cofounders.    The first was taken to an IPO, with a cofounder that went on to create Spotify.
It was at least the second-largest startup exit in Europe at that time.  
Next, it was selling a digital media company to AOL for $100M.  
Then onto studio CMS startup Maker Studios. A little company that gained 380 million subscribers, and amassed 5.5 billion monthly views. Disney found them and bought Maker Studios for $675M.   
Anyone of these ventures would be the lifetime dream of many entrepreneurs. Yet, René has done it again and again.
He isn't done yet either.   One the way he has clearly demonstrated talent in picking cofounders and winning business ideas.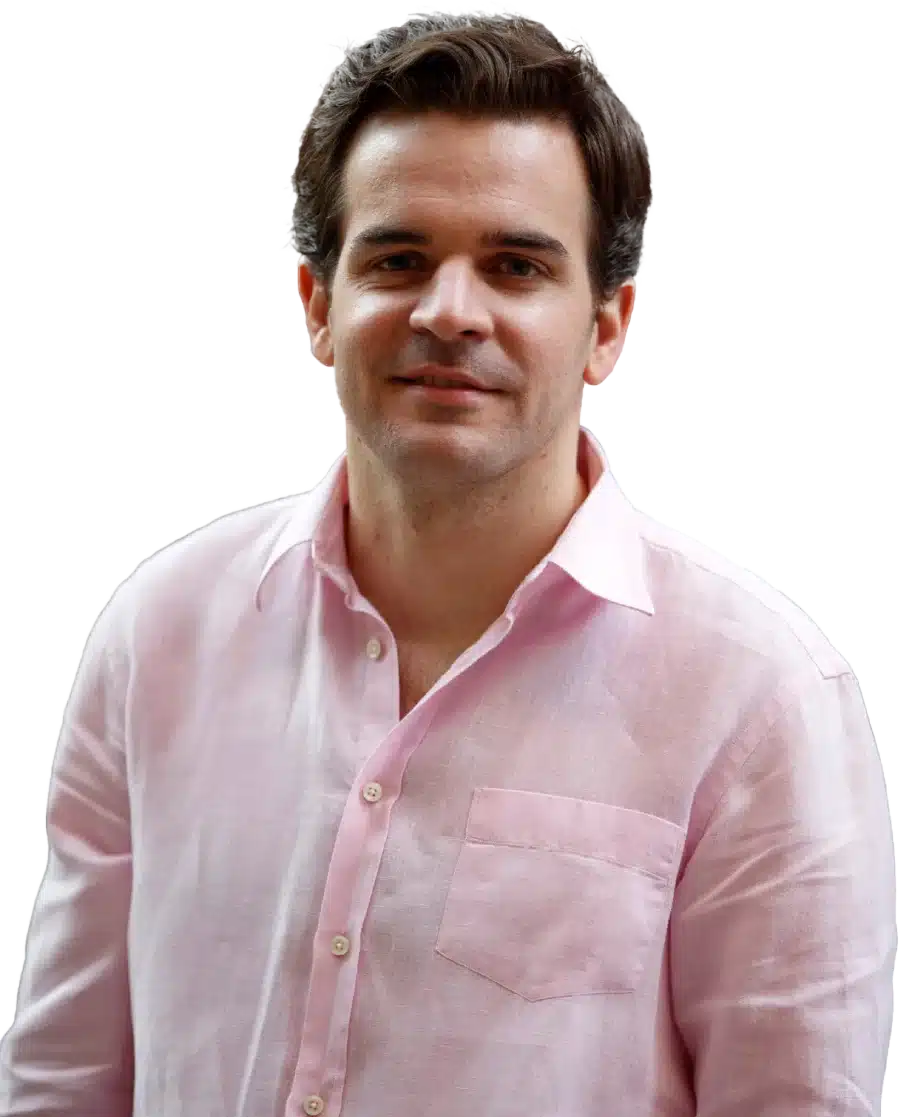 See How I Can Help You With Your Fundraising Efforts
Fundraising Process : get guidance from A to Z.
Materials : our team creates epic pitch decks and financial models
Investor Access : connect with the right investors for your business and close them
When it comes to this recipe, Rechtman says you need:  
A market for your product

Cofounders with chemistry, as you're going to be spending years together 24/7

Cofounders you can trust 
Going Big & What Your Kids Are Watching  
René Rechtman may be one of the biggest influences on your kids today.   
While still at Disney René began to dig into his data. They had over 50,000 YouTube channels under their management. Probably the biggest media network in the world which is free to broadcast on.    
Looking at the numbers he found 50% of views were music-related and 25% were kids related. He saw just how incredible the number of times kids were spending on YouTube was. It was all mostly mom and pop shop type developed content.   
It's no secret that one of the biggest competitions and even wars in the business world today is IP and content creation. That is also where the profit is. So, there staring him in the face was this massive opportunity to acquire these content creators, improve them and grow them.   
He pitched the idea to his bosses at Disney. Of course, when you are any massive organization like this and something seems too good to be true and isn't going to add billions of dollars earnings by tomorrow morning, it takes too long to get done.   
So, he went out and got a big check to immediately consolidate the business. They raised a $145M Series A round. Moonbug Entertainment was born. If it is ever acquired, we can only imagine this is going to be even far larger than Rechtman's previous deals.  
Storytelling is everything which is something that René was able to master. Being able to capture the essence of what you are doing in 15 to 20 slides is the key. For a winning deck, take a look at the pitch deck template created by Silicon Valley legend, Peter Thiel (see it here) where the most critical slides are highlighted.
Remember to unlock the pitch deck template that is being used by founders around the world to raise millions below.
Access The Pitch Deck Template
Your email address is 100% safe from spam!
Listen in to the full podcast episode to find out more, including:  
The importance of understanding dilution, preferred shares, and deal terms

What René learned working at Disney

How he has been able to build such an incredible network

The benefits of going all in and full speed ahead

Making sure there is a clear and profitable business model before you start

Who you should hang out and do business with if you want these kinds of results
SUBSCRIBE ON:
Facebook Comments