Eran Shir has raised substantial amounts of capital, launched at least three startups, and has been pioneering the edges of big data and deep machine learning. 
During our interview on the DealMakers podcast, Eran Shir shared his journey into science and building businesses. Plus, operating in moments of crises, insights on mapping epidemics, selling your company to Yahoo!, and the future of cars. 
Listen to the full podcast episode and review the transcript here.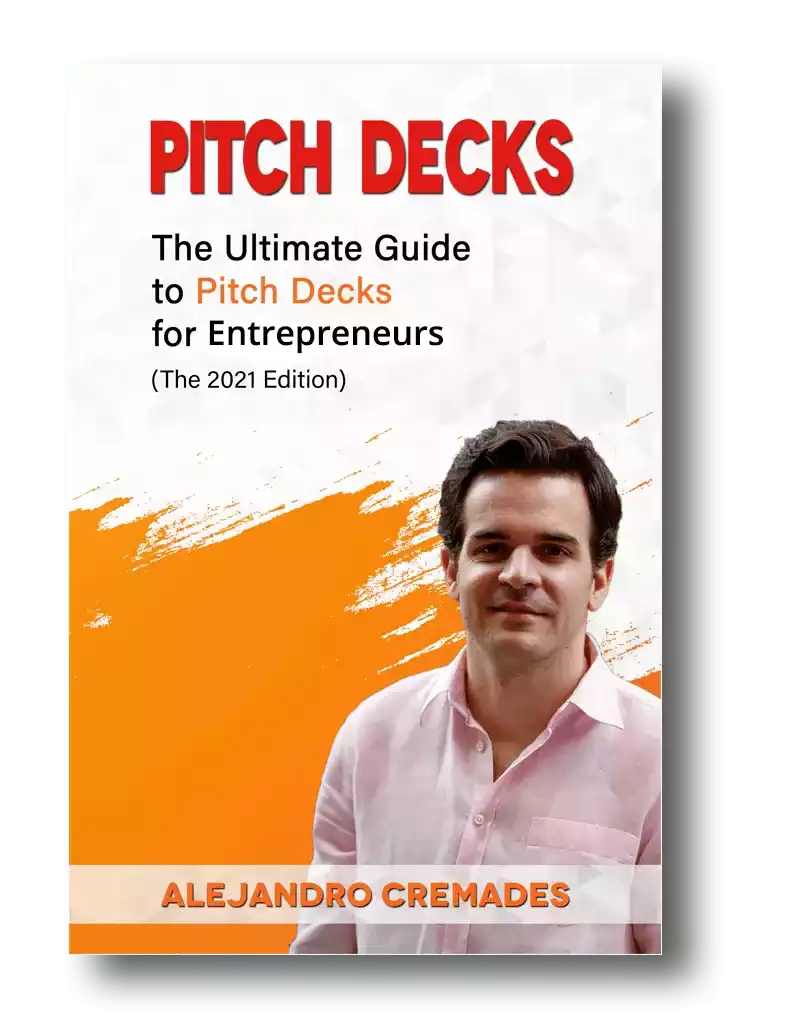 *FREE DOWNLOAD*
The Ultimate Guide To Pitch Decks
Here is the content that we will cover in this post. Let's get started.
Born in Startup Nation
Eran Shir was born and raised in the Startup Nation (Israel). He admits to living a pretty geeky early life. In the fourth grade, he discovered a book in the library about the Manhattan Project which lit a real passion for physics which he still has today. 
He says he spent most of his school years studying, reading, playing music, and doing physics.
After college, he served Israel's mandatory military service. He describes it as his first startup experience. He was tasked with launching a new unit in the army. They were creating the world's first ballistic missile defense system. With a small group, Eran was building up the operations. 
Where he really learned a lot that he still carries with him was when it came to missile testing. It's a space where you have to take on uncertainty, where there is a significant investment on the line, you can have a really big impact, and you are managing a lot of people. 
Perhaps most important was how critical the little details can be. Soldering just two wires incorrectly out millions of circuits can really blow things up. Not something you want to happen with the top brass standing next to you after two years of development and a lot of money.
He says anytime you are working on something really big or important, it's not just about a vision. It is about the sequence of tiny little tasks and details.
The Right Number Of Founders For A Startup
After the military, Eran completed his Master's in physics. Then pursuing his interest in machine learning and genetic algorithms he launched his first startup, Cogniview Systems. 
They began with this idea that a search engine should be able to deliver personalized results. Like one user may want more deep academic search results. Another may want more basic information. There wasn't a lot of action for that in the consumer space in 2001. They pivoted to enterprise customers.
He wasn't that passionate about enterprise at the time. Still, this chapter provided even more learnings he would carry with him. One of these was the ideal size of a founding team. He says that the number is two co-founders. One isn't usually enough. More than three becomes extra challenging.  
He also learned that challenging economic times can also be some of the best times to launch startups. He points to the major juggernauts launched in the early 2000s and 2008 as examples of this. 
Eran went back to school.  He saw working on a Ph.D. in engineering and physics as another startup opportunity. He even got funding from the European Union for a lab and built a crowdsourced project that mapped the entire internet, including every router and ISP on earth. 
No small feat. One that required thousands of contributors to do the mapping, build the software, and distribute it. 
Selling Your Company To Yahoo!
Eran Shir's next startup was Dapper. Another big moon shot idea where they provided construction material and supplies for residential and commercial builders.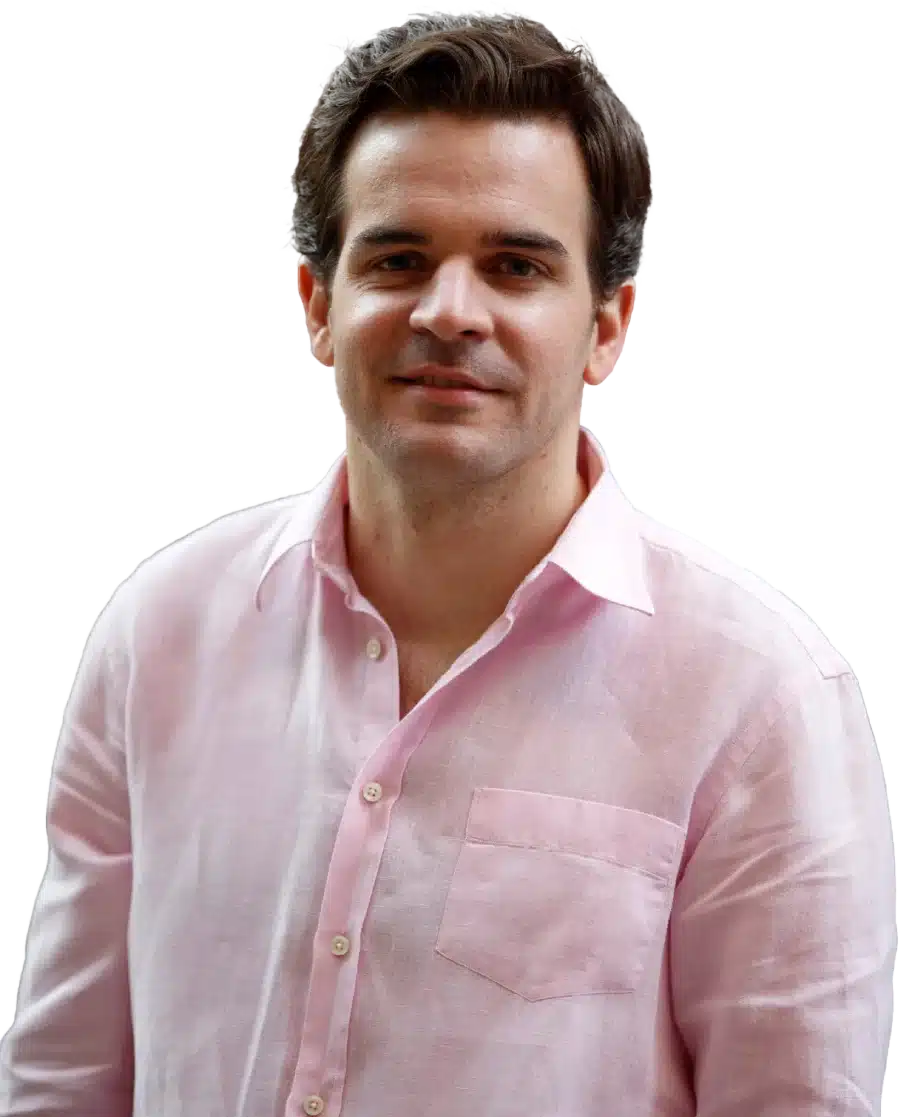 See How I Can Help You With Your Fundraising Efforts
Fundraising Process : get guidance from A to Z.
Materials : our team creates epic pitch decks and financial models
Investor Access : connect with the right investors for your business and close them
Things were going well by 2008. He flew to Silicon Valley to meet with investors on Sand Hill Road to finish raising a Series B round. They even got the term sheet. A month later the world was in chaos. He got the call that the investor had closed down. 
Fortunately, he says that existing investor Accel was great through this time. They adjusted and worked through it. Within just two years they had partnered with Yahoo!, and Yahoo ended up buying them. 
It was a partnership turned into a $50M exit. Yahoo! liked their dynamic advertising technology.
What's Next
Shir ended up developing Yahoo!'s native ad platform, which became a billion-dollar business. 
During that time he got to work with Bruno Fernandez-Ruiz who became his next cofounder. 
Ultimately, the big corporation politics became a turn-off and Eran and Bruno headed off to launch Nexar. Their mission is to reduce the chance of collisions and to make the road safer for everyone. Like a school of fish or a flock of birds, they want to get every car on the road moving safely and smoothly together.
They've now raised around $100M, have 100 employees, and have users in 1,000 cities. They are collecting an immense amount of fresh data, providing real-time feedback, and mapping every square foot of our roads. 
Storytelling is everything which is something that Eran was able to master. Being able to capture the essence of what you are doing in 15 to 20 slides is the key. For a winning deck, take a look at the pitch deck template created by Silicon Valley legend, Peter Thiel (see it here) where the most critical slides are highlighted.
Remember to unlock the pitch deck template that is being used by founders around the world to raise millions below.
Access The Pitch Deck Template
Your email address is 100% safe from spam!
There seems to be a huge amount of potential here for reinventing the vehicle, preventing accidents on the road, and making many other industries more efficient thanks to these enormous real-time data sets which can give actionable insights about what's happening virtually anywhere at any time. 
Nexar's technology has huge potential for vehicle fleets like Uber, the insurance sector, and more. Their clients include cities and states across the US.
Preparing Yourself To Become A Successful Entrepreneur
For others considering entrepreneurship in their future, Eran recommends studying mental models. He says it is one of the most valuable superpowers you can have as a young founder. It will help you find patterns and navigate new situations and territory. 
Listen in to the full podcast episode to find out more, including:
The future of self-driving cars

Insights on mapping epidemics as complex networks

How much data Nexar has

Nexar versus Google Street view

Working inside Yahoo!
SUBSCRIBE ON:
Facebook Comments