Yuval Brisker is a true serial entrepreneur who has launched and taken several companies full cycle. Including one for which he went from bootstrapping to raising $105M in funding, before it was acquired by Oracle in a deal rumored to be around $500M according to Technohoop. 
On the Dealmakers Show Yuval Brisker shared many of his experiences, including why to ditch the salary in exchange for entrepreneurship, rebranding on the fly, and reinventing the world of banking.
Plus, why travel is so powerful, and is one of the best gifts you can give your kids and others in your life you care about and want to inspire and equip to become entrepreneurs.
Listen to the full podcast episode and review the transcript here.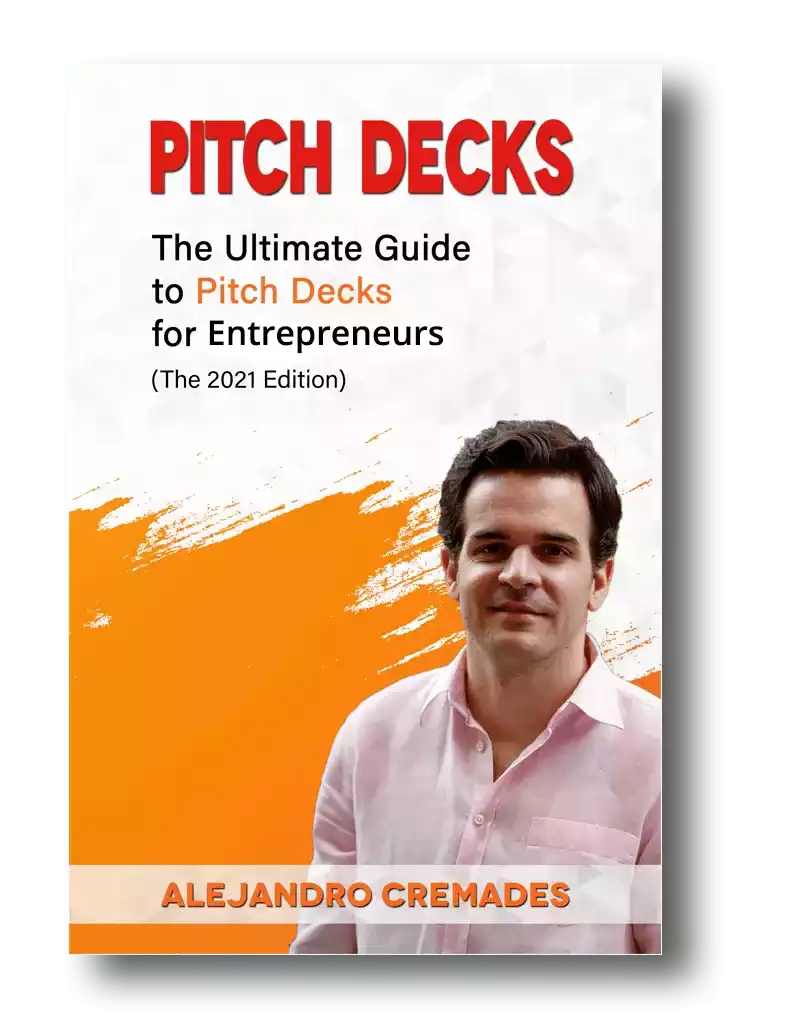 *FREE DOWNLOAD*
The Ultimate Guide To Pitch Decks
Here is the content that we will cover in this post. Let's get started.
The Power Of Travel
Travel is one of the most common threads shared by the most successful entrepreneurs. For Brisker that started very early. 
A self-described multiculturalist, Yuval's father was a diplomat. So, he spent a lot of time traveling and growing up in between Israel and the United States. Startup Nation and the land of opportunity. Both very ambitious and entrepreneurial cultures. 
He says discovery and exploration has been in his blood ever since he can remember. That DNA he says not only rolled over to wanting to explore the world geographically, but also in what he could do for work and business too. 
Being exposed to travel, and being thrust into foreign environments, where there are no certainties, and you may not even speak the language at a young age is an incredible building block that mints entrepreneurs. 
He says he became used to living and operating in uncertainty, and without a safety net, where things are changing all the time.  
For Brisker, he says, "it created a world view of openness and global," resulting in "no trepidation and no fear about travel or working in different cultures or coming to places where I don't know people or I don't know the language of the place. It's just very natural." It is all a great metaphor for moving into the startup ecosystem. 
Why Ditch Your Job For Entrepreneurship
Yuval Brisker ultimately went back to Israel to fulfill his service in the Air Force. Then returned to the US to study architecture. 
After his studies he went to work for an architectural firm. He quickly learned that going to work for someone else for a salary and the anticipation of a long term career offers a lot less stability than is made out. 
That is still all very exposed to the ups and downs of the economy. There are no real guarantees of a job or paycheck. Since that path is so risky, Yuval decided why not build something of his own?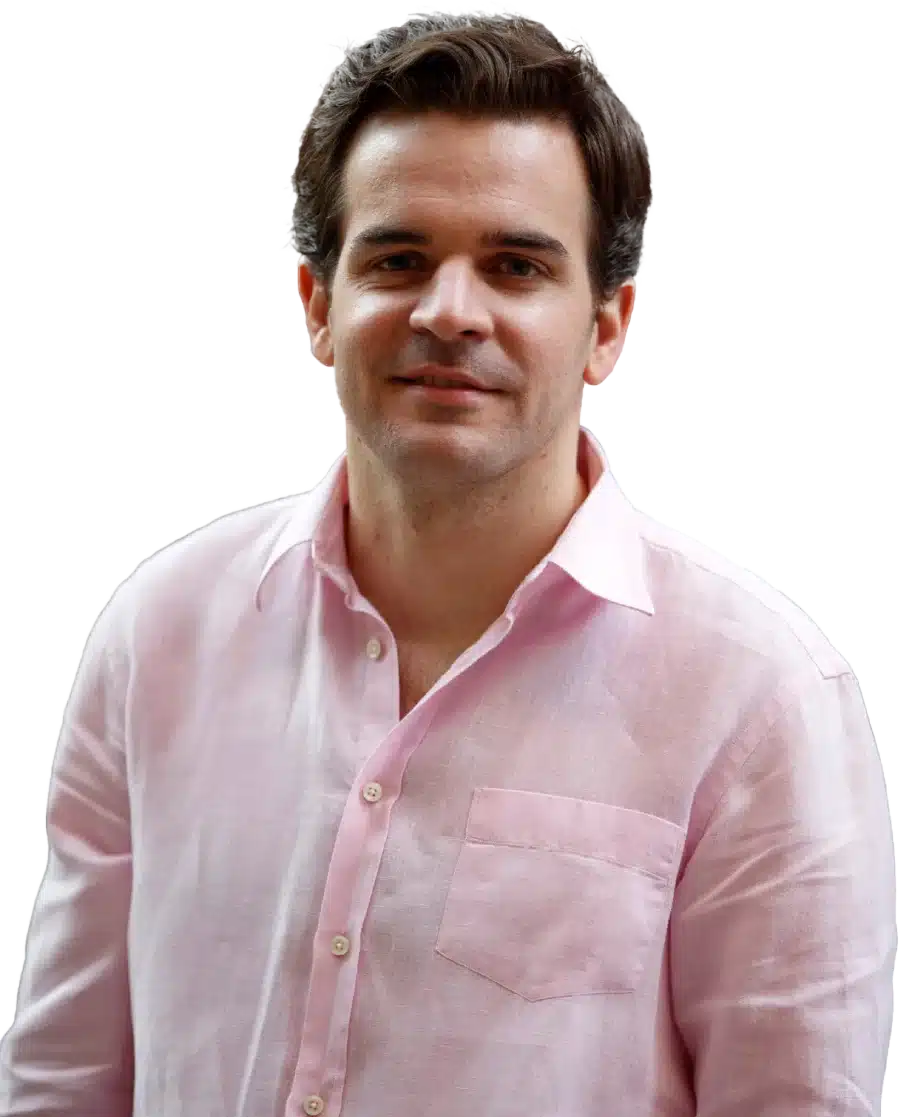 See How I Can Help You With Your Fundraising Efforts
Fundraising Process : get guidance from A to Z.
Materials : our team creates epic pitch decks and financial models
Investor Access : connect with the right investors for your business and close them
Building A Business That Scales
Yuval's first venture into business for himself was with VIA. It taught him that it was possible to create his own jobs and income, and the basics of building a business. He didn't have to be limited by the old mentality of going to work for someone else for life, with the hope of a watch in a few decades. 
VIA was his own architectural firm, VIA. Working on CGI, 3D virtual tours and animation. 
Each project meant building a whole new building for each customer gained. That is of course no small feat. His big learning was that it would be much better to find something that he could build once, and sell a million times. 
The obvious answer to that was getting into software. 
After VIA, Brisker ended up joining a friend at MaxBill in the middle of the dotcom boom and bust. That left them looking for what to do next. 
While the world was reeling from a variety of events, they clung to the fact that all of the big companies and brands in the world started by someone taking a chance and just doing it. They took the risks and initiative and made it happen. They all started from scratch at some point. 
Brisker's next venture was ETA Direct. They had done some soul searching, and searching for recurring problems that many others were facing at a large scale too. They seized on the problem of waiting for professionals and service providers. Specifically, beginning with the pain, frustration and cost of waiting for people to come to your home, like the cable company. 
That turned into pioneering the subscription and SaaS model. Serving home improvement brands, cable companies, appliance manufacturers and telecom companies.
They grew fast, and internationally, before rebranding to TOA. Yuval built that company to around 700 employees. 
It all began by bootstrapping. With the founders taking out personal loans, mortgages and emptying their bank accounts to fund the start. Then their friends and family came in to help seed it with capital. They kept on doing well, and attracted top VCs like DFJ.
At the same time they were taking customers and sales from much bigger corporations, like Salesforce, SAP and Oracle. That got them noticed, and Oracle ended up acquiring them for $500M according to Techcrunch. 
Storytelling is everything which is something that Yuval Brisker was able to master. Being able to capture the essence of what you are doing in 15 to 20 slides is the key. For a winning deck, take a look at the pitch deck template created by Silicon Valley legend, Peter Thiel (see it here) where the most critical slides are highlighted.
Remember to unlock the pitch deck template that is being used by founders around the world to raise millions below.

Access The Pitch Deck Template
Your email address is 100% safe from spam!
The Next Leap In The Fintech Revolution
After working through his vesting period after exiting TOA, Yuval was ready to go at it once more. Again, finding inspiration from traveling and personally running into inefficiencies.
This began as Mezu. An app for transfering money without having to exchange personal information.  
After working through all of the regulation and development to do this on a global scale, they realized that the payments space had already evolved a lot around them. They also realized that the backend technology they built was much more valuable than their app. 
So, they pivoted and became Alviere. A new fintech company that partners with companies to enable them to become the bank for their own customers. Giving them the ability to take deposits, issue credit cards, and more. 
Listen in to the full podcast episode and review the transcript here:
Rapid rebranding
Revolutionizing the world of banking
Yuval Brisker's top advice when launching a business
SUBSCRIBE ON:
Facebook Comments