Chris Dean has taken several companies through successful exits. Now he's working on his biggest project yet. One which has already attracted tens of millions of dollars in investment, and moves billions of dollars each month.
On the Dealmakers Podcast, Dean talked us through his series of startup exits, and experience selling companies. As well as what's going on in the fintech space, your real job as a leader, and the system and fundamentals of building a successful business.
Listen to the full podcast episode and review the transcript here.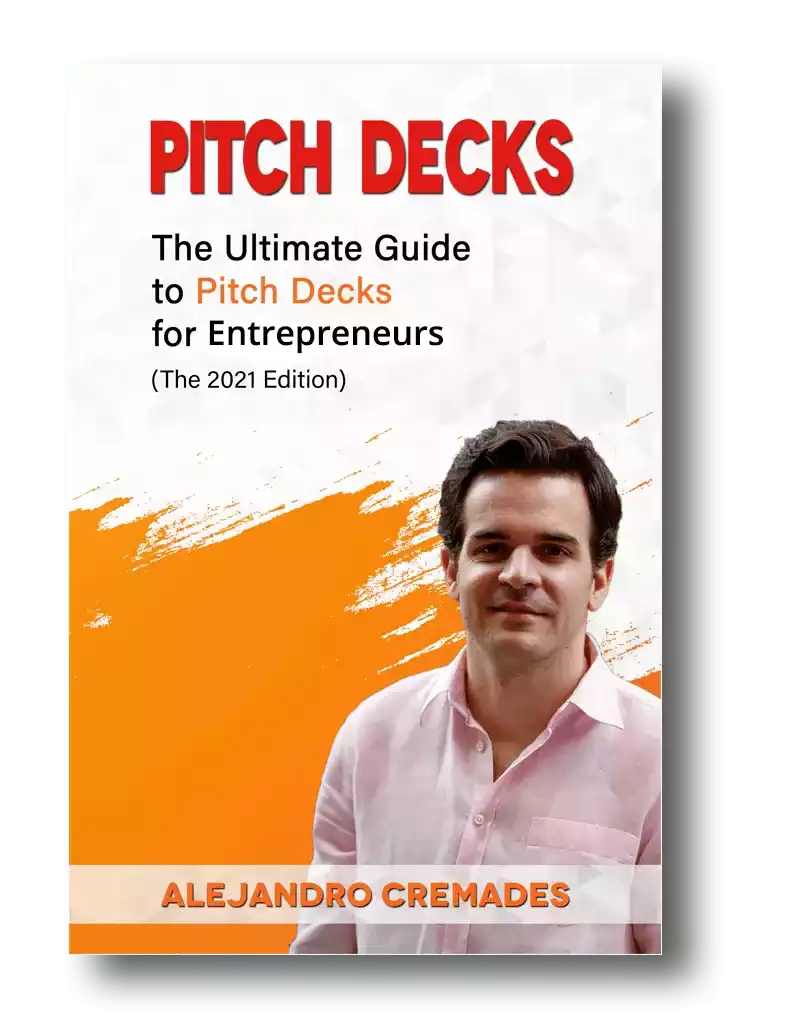 *FREE DOWNLOAD*
The Ultimate Guide To Pitch Decks
Discovering Startups
Chris Dean was born and grew up in San Diego, California.
He grew up living in what he describes as the world's smallest house. Yet, being right by the beach meant being able to get outdoors and hit the water each day.
From high school through college, he says he really took to and excelled in physics, statistics, and computer science. That took him into research, where he says he loved being in a room alone, with just a whiteboard.
When his wife led them to move up to San Francisco, Chris said he decided to jump into Stanford.
Being in this environment led him to his first real job, which happened to be at a startup. As the first employee, he was the subject matter expert for this AI and machine learning venture. It was the heydays of the dot com boom. Though he didn't exactly think the craziness in the office was really a sign of the leadership having things under control.
However, he did decide he really liked talking to customers, figuring out what they really wanted, and building it for them. He decided then that startups were what he wanted to do for the rest of his life.
He had been working on the largest machine-learning problem up to that time. Their computer network was gigantic compared to today's computers. What he discovered was that it was the amount of data and quality of data that was more important than the algorithms themselves.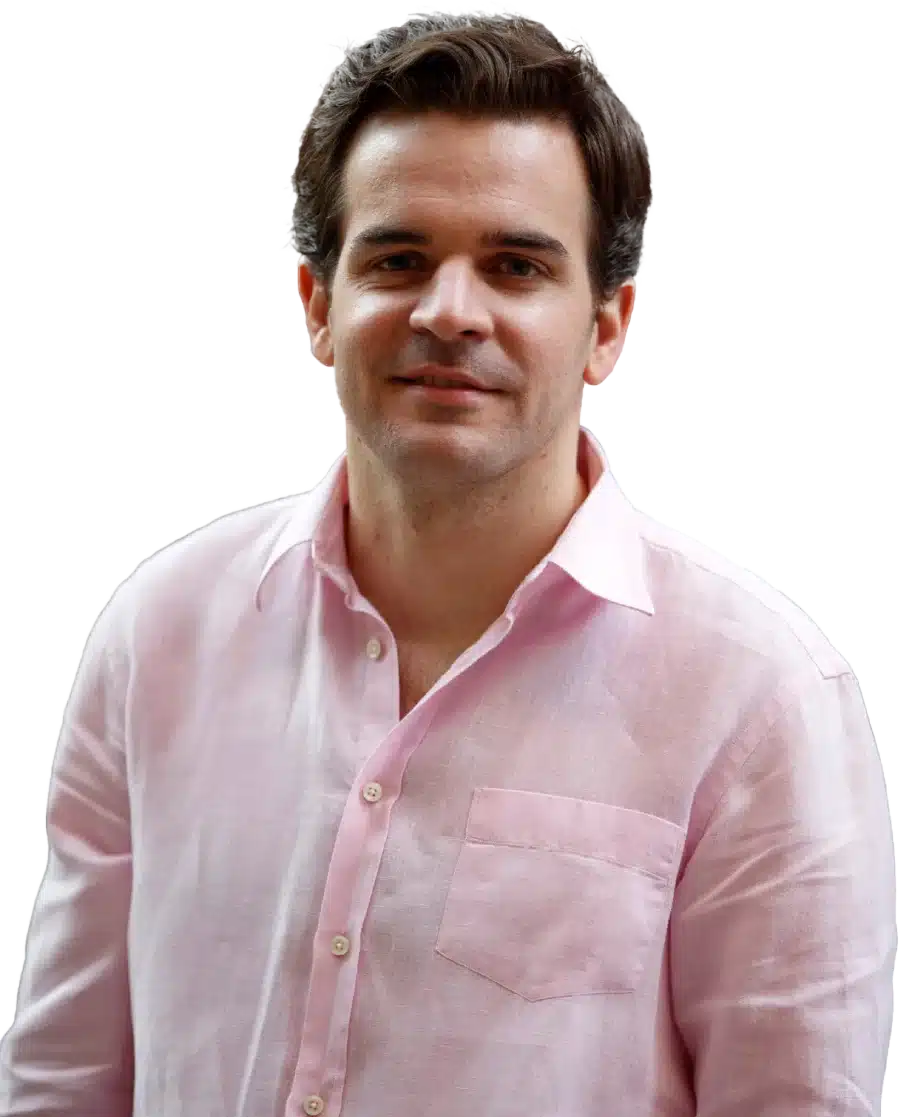 See How I Can Help You With Your Fundraising Efforts
Fundraising Process : get guidance from A to Z.
Materials : our team creates epic pitch decks and financial models
Investor Access : connect with the right investors for your business and close them
Baby Center
The hunt for more data led him to work at another startup that seemed to have their business side together a lot more than his previous company, Baby Center.
They ended up getting acquired and went through an IPO that saw his shares go from being worth $20 each to $80. Then, despite having the world's most trafficked website at the time, the company went bankrupt.
That was followed by launching an enterprise software startup in the HR space. Having raised very little money, they ended up getting acquired for $200M, delivering a very profitable exit.
Storytelling is everything which is something that Chris Dean was able to master. Being able to capture the essence of what you are doing in 15 to 20 slides is the key. For a winning deck, take a look at the pitch deck template created by Silicon Valley legend, Peter Thiel (see it here), where the most critical slides are highlighted.
Remember to unlock the pitch deck template that is being used by founders around the world to raise millions below.

Access The Pitch Deck Template
Your email address is 100% safe from spam!
The Fundamentals Of A Successful Business
Having been through the full cycle more than once, Chris not only found that he had the freedom to choose to focus on the things that were most interesting and important to him, but he was learning how building a successful business is really like computing. It's about having the right components and operating systems.
Making sure that you are solving the right problem is the first part of that. You are not going to find product market fit, or find people to pay you if you don't.
The second part is making sure that you surround yourself with the absolute best people you can. This includes finding partners, cofounders, and executives that are good at things you are not, and enjoy doing the things you don't. Like marketing, if you are a technical founder.
Then it is finding a highly productive team, and leading them well. As a leader, Chris says your job is really just to pick the right problem, then have the people there that can execute it.
Go Big But Keep It Simple
Today, Chris Dean's top advice when launching your own business is to go bigger, and keep it simpler. He says that "there's not a reason to pick a small problem. All problems are hard, so pick a big problem. It has a bigger effect. It's easier to attract great people to a big problem than it is to a small problem. It's more interesting to solve the big problem."
Then at all times, make sure that you are ruthless in making sure that your description of the problem is very, very simple. You want your solution to be simple. You want the problem to be as simple as possible. Because as you grow, it is very hard to manage that complexity. If it's just you in a room, you can do all sorts of things. but as you go from 10 to 100, to 1,000 employees, it's hard to manage that. "It has to actually be simple, or no one's going to keep up with you."
Improving The Banking System
After his previous exit, Chris semi-retired, while doing some consulting. At least until his friend Dan drew him into the banking industry, and went to work at his startup.
That company was acquired by Silicon Valley Bank. Chris ended up staying there for the next two years as the companies integrated and beyond.
The more he learned about the banking sector, the more interested he was. The more shocked he was at just how bad the system was, and just how low the bar was to make great improvements with relatively easy-to-build software.
So, Chris, and his now cofounder Jim got to work figuring out the best strategy to tackle this problem. Together they've created Treasury Prime. Which is connecting US banks with innovative fintech startups to change the way banking works for the better. Looking forward, he says we haven't even begun to see all of the things that will be made possible as others begin to build on top of their platform.
So far, they've already raised $70M, built a team of 100, and are moving $3B in capital each month.
Listen in to the full podcast episode to find out more, including:
Fundraising for your startup
Structuring M&A deals
Changing the US banking system
SUBSCRIBE ON:
Facebook Comments