Arthur Waller is now on his second company. Having successfully exited his first startup, he has already raised a substantial amount of capital for his new fintech adventure.
During his appearance on the Dealmakers Show, Waller shared with our audience his experience with going through an acquisition, as well as strategizing fundraising, and choosing the best time to sell your startup. Plus, managing large numbers of cofounders, and the future of accounting and financial data.
Listen to the full podcast episode and review the transcript here.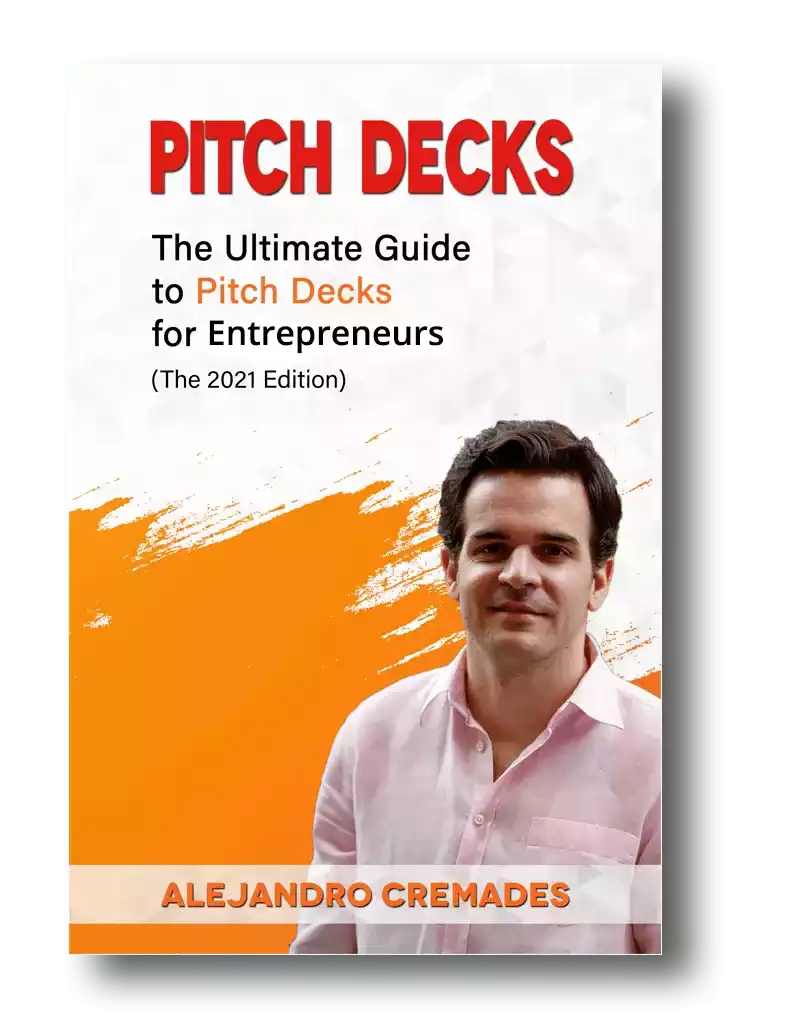 *FREE DOWNLOAD*
The Ultimate Guide To Pitch Decks
Here is the content that we will cover in this post. Let's get started.
Selling Your First Company
Arthur Waller grew up in a suburb of Paris, France, where he started his first company.
For college, he studied math and economics. Including a year attending NYU in New York, where he first encountered dynamic pricing.
After his Masters', Waller landed two internships at Goldman Sachs. He quickly decided that wasn't for him. He was much more interested in dynamic pricing and entrepreneurship.
Together with some friends and classmates, he decided to try and apply dynamic pricing to industries in Europe. This ultimately became his first startup, Price Match.
Still just 22 years old, and without any entrepreneurial background in his family, they banded together to incubate their idea at their university.
Being their first rodeo it took a while to get off the ground. After four or five months they finally decided on the hotel industry as their first target. It took another five months to build their MVP. It took close to another six months to close their Seed round. Making it close to 18 months of bootstrapping, before they really hit the ground running.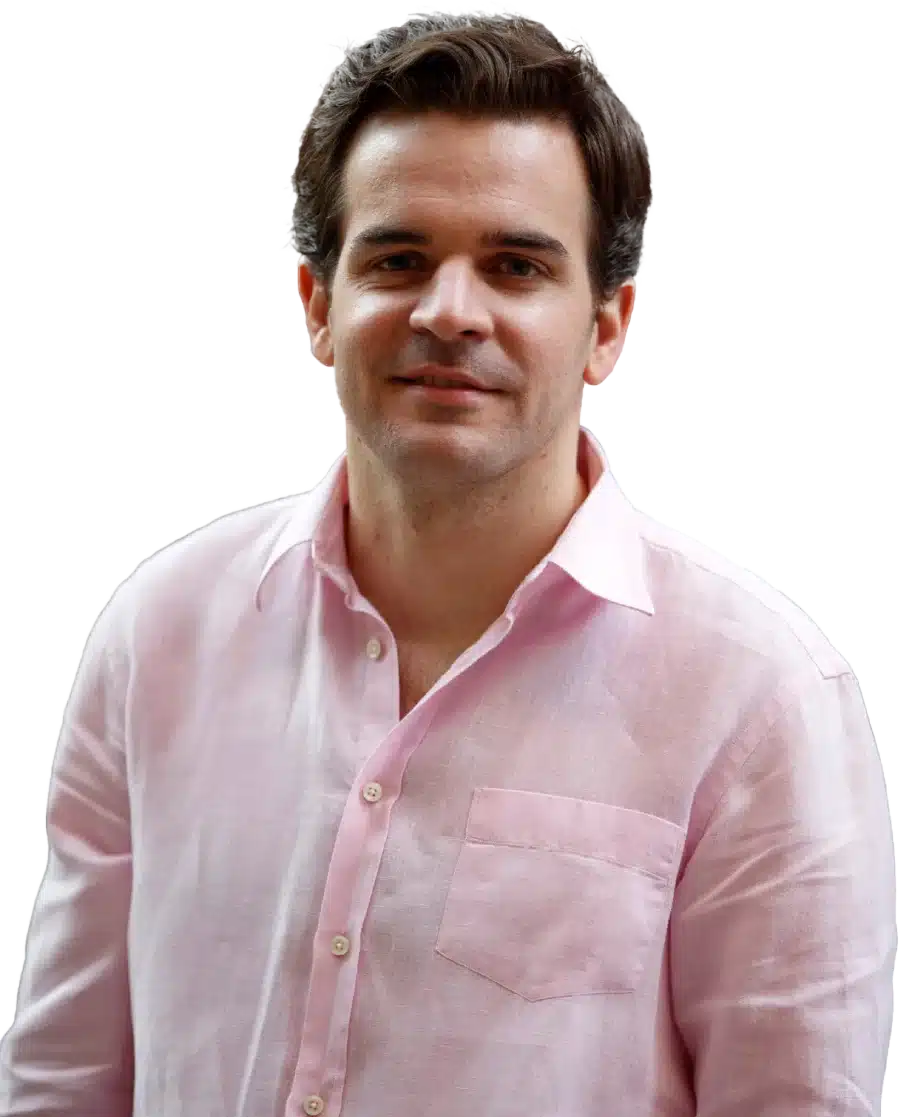 See How I Can Help You With Your Fundraising Efforts
Fundraising Process : get guidance from A to Z.
Materials : our team creates epic pitch decks and financial models
Investor Access : connect with the right investors for your business and close them
Price Match was a software business selling their price and decision-making tool as a license.
They got noticed and received inbound interest from a French VC which provided their first million Euros in financing. The pitch was that they should take the money to grow faster, hire more people and expand. Not to mention begin paying themselves for their work.
It went so well that investors came on board with their latest venture too.
The next year and a half saw the team grow from a team of just 20 to 100, and sign a big deal with the largest hotel company in Europe.
That signaled it was time to raise their Series A round.
They even signed a term sheet with an investor out of Sweden.
However, this is when they met Booking.com. There seemed to be a good fit with their product. After a handful of coffee meetings, Booking.com expressed its interest in acquiring Price Match.
Arthur and his cofounders figured the timing was probably right. At the time they still owned 75% of the company. They knew that once they closed that Series A round the dynamics would be quite different. They would have to grow the company a lot more. It would have to sell for a whole lot more. They would end up with a far smaller piece of the pie as well.
After about two months of negotiations, they finally signed the term sheet and LOI. Then had to ride out another two months of due diligence before closing the transaction for $50M.
What many entrepreneurs overlook is the precariousness and cost of this process. Pursuing the acquisition meant putting their next funding round on ice. All with no promise of the sale completing. At this stage, you are just about out of cash in the bank. Their acquirer offered to loan them money to keep them afloat during the process. Of course that could have made things even more dangerous. Fortunately one of the LPs of one of their investors was a banker who agreed to extend them a million Euro credit line to make it through.
Managing Large Cofounding Teams
If you've already done some research on this topic you have probably already heard of the dangers of having a founding team that is too large.
Yet, Arthur managed to pull it off with a team of six cofounders with Price Match. It apparently went so well that he went even larger, with a seven-person founding team with his latest company. Four from the first company, plus one of Price Match's first employees, and two new additions.
He says that the recipe for success was and is having a very clearly defined scope for each founder. Two of them, including the CEO focus on the big picture. The others head up teams and different parts of the business.
He also recommends erring on the side of over-communicating. It is better to over-communicate than to suffer from a lack of communication.
This includes being very open with feedback, regularly touching base, and challenging each other in a positive way.
PennyLane
After completing his resting and vesting from the first exit Arthur said he had worked on and invested in some projects in the local startup ecosystem. This gave them great insight into what ventures worked out the best.
Specifically, this came down to validating the idea first and being sure customers are going to pay for the solution you hope to create.
Additionally, he was looking for a very big market. One in which customers already had a budget category for.
Their research led them to accounting and financial management. Then honing in on financial data and tools to bring together accountants and SMEs.
This has evolved into Arthur's newest startup, PennyLane.
So far they have raised nearly $90M, serve over 20,000 SMEs in France, and have built a team of 230 in the last two years.
Storytelling is everything which is something that Arthur Waller was able to master. Being able to capture the essence of what you are doing in 15 to 20 slides is the key. For a winning deck, take a look at the pitch deck template created by Silicon Valley legend, Peter Thiel (see it here) where the most critical slides are highlighted.
Remember to unlock the pitch deck template that is being used by founders around the world to raise millions below.

Access The Pitch Deck Template
Your email address is 100% safe from spam!
Listen in to the full podcast episode to find out more, including:
How PennyLane is transforming the future of financial data and decision making
Scientifically testing your ideas and growing your business
Arthur Waller's top advice for other aspiring entrepreneurs
SUBSCRIBE ON:
Facebook Comments