Greg Marsh found a $250M acquisition for his first company, he is working on a project he feels is even more impactful.
On the Dealmakers Show Marsh talked about the link between philosophy and entrepreneurship, the differences between investing and operating startups, and the key traits of a fundable early stage startup. Plus, fundraising and selling your business, launching in London, and his latest venture Nous.
Listen to the full podcast episode and review the transcript here.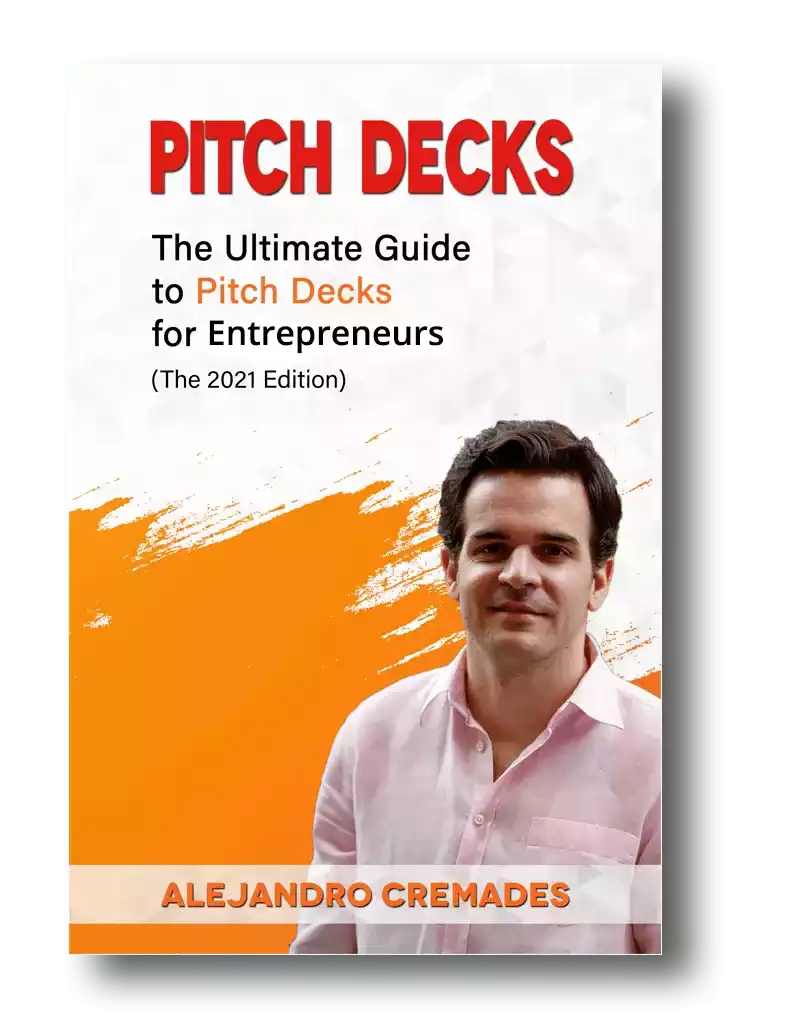 *FREE DOWNLOAD*
The Ultimate Guide To Pitch Decks
Here is the content that we will cover in this post. Let's get started.
Philosophy & Entrepreneurship
Greg Marsh was born in London, and has stayed loyal to the UK throughout his business ventures. 
While it may have used to have been a torture to send people to the miserable weather of the United Kindgom, Marsh says that it has certainly come a long way in terms of technology and entrepreneurship. 
In fact, while he may have been tempted to move to the east or west coast of the US, he also points out that London is uniquely a center of politics, economics, population, capital, and culture, all at the same time.
Unlike his sister who decided she wanted to be a doctor from the age she was 10 years old, Greg wasn't sure what he wanted to do for a long time. So, he made decisions that helped him keep his options open. 
While he loved computers and learned to code as a kid, he ended up studying philosophy. While that may not seem like a very applied course of study, there may be more crossover with entrepreneurship than you'd think. 
There was analytical discipline, logic, math, and problem solving involved. There was abstract and creative thinking. Precursors to your engineering and other more tangible outcomes. While it may lack some speciality, that's exactly what he says makes for a good founder. As a startup entrepreneur you have to be able to jump in and do a whole lot of different things. 
If you let yourself go down any one rabbit hole, or get tied up in one department you are in trouble. That's when you need to be hiring someone to take that over.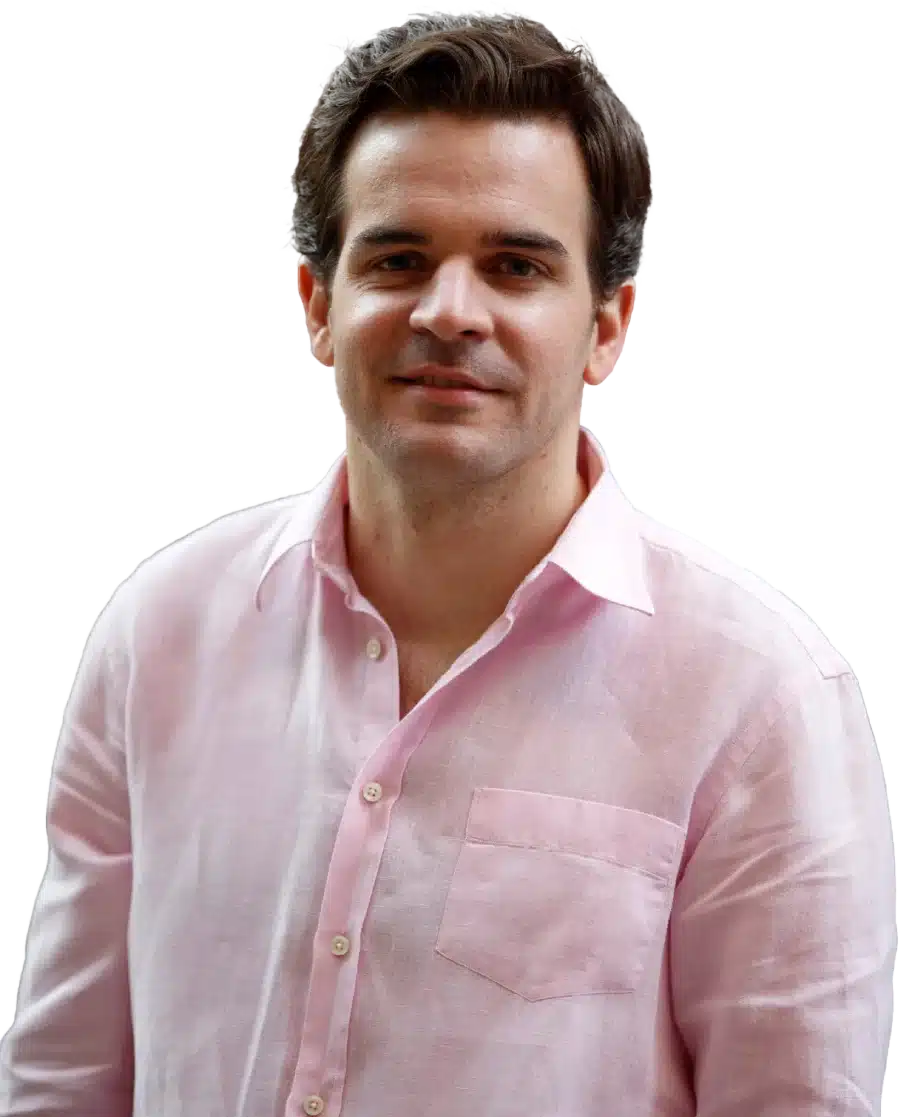 See How I Can Help You With Your Fundraising Efforts
Fundraising Process : get guidance from A to Z.
Materials : our team creates epic pitch decks and financial models
Investor Access : connect with the right investors for your business and close them
Starting Out On The Other Side Of The Table
Entrepreneurship still wasn't mainstream in the UK, and coming from two parents who were in law, Greg says that he started out in a more traditional side of the ecosystem, as an investor. Which still combined his love for technology and the creative.  He began working at two venture capital companies, including Index Ventures. 
He enjoyed it. Those says that you quickly figure out whether you are really meant to be an investor or an operator. Great investors are generally not operators. You get to work at the middle of it all, but are happy not being hands on. Operators on the other hand are entrepreneurs because they have to be. They want to be hands on, and eventually cannot stay on the side lines. 
He took some time to go through Harvard Business School before returning to Index Ventures, and then ultimately being unable to shake the bug to dive into entrepreneurship for himself. 
One of his biggest takeaways from this time investing in other companies was that success was largely about the team. Yet, despite algorithms, attempts at seeing patterns, and that some investors will say they are great at picking winning cofounding teams, "There's an extremely low correlation between investor assessment of founding team quality and overall investment outcome." Instead you should focus on "backing smart people and people who are likely to be able to course correct on the early stages of their journey."
Ultimately, he decided that he could never let himself off the hook if he didn't give himself a shot, and back himself in taking a shot at a venture of his own. He says that if you can be happy doing something else that's great. Though some have the need for extreme stimulation, challenge, and creative work. He does, and even expecting some things would go wrong he dove in. 
Finding The Right Idea At The Right Time
Greg had been evaluating several business ideas. Then the 2008 financial crisis hit and that changed his options. No one was funding anything. Which changed what ideas were viable. Ideas that required huge amounts of capital to be successful weren't just going to fly at that time. 
So, in 2009 he made a new shortlist of criteria for what he was willing to jump into. One of them was that it would be something that especially suited to starting in London. 
His other criteria included not needing capital to achieve product market validation, and the right amount of technology, but not out of his wheelhouse. 
Then one morning on the way to work he was struck with the idea he ran with. He noticed many empty buildings in the prime real estate area of Mayfair. Parked capital, but real estate that could certainly benefit from being utilized. 
He turned that into OneFineStay, a more bespoke Airbnb if you will. After about five years, raising $80M, and growing to 700 people, they faced a fork in the road. Either to go another five years in growing the company, or to sell. Being a very management intensive business, Marsh says they agreed to an acquisition after exploring several brand partnership discussions. That was a $250M transaction. 
Storytelling is everything which is something that Greg Marsh was able to master. Being able to capture the essence of what you are doing in 15 to 20 slides is the key. For a winning deck, take a look at the pitch deck template created by Silicon Valley legend, Peter Thiel (see it here), where the most critical slides are highlighted.
Remember to unlock the pitch deck template that is being used by founders around the world to raise millions below.

Access The Pitch Deck Template
Your email address is 100% safe from spam!
Nous
Greg Marsh's latest venture is Nous. A venture he says brings together his desire for having a great social impact. It's all about helping homeowners enjoy a far more efficient process, and saving big on household related expenses. Which altogether make up around 40% of GDP.
Listen in to the full podcast episode to find out more, including:
How Nous is helping homeowners in the UK

Picking your investors
SUBSCRIBE ON:
Facebook Comments