Isaac Oates helped take one startup through to an acquisition by Etsy. Now his current company, Justworks, has already raised $143M across seven rounds of funding to help the thousands of small and medium-sized businesses on its platform grow with confidence. 
During his appearance on the Dealmakers Show Oates shared how he developed the confidence and independence in uncertainty to ultimately bet on himself and his own venture. Plus, how his latest company is giving small business customers the benefits of the economies of scale, and how much you should ask for in your next fundraising round.
Listen to the full podcast episode and review the transcript here.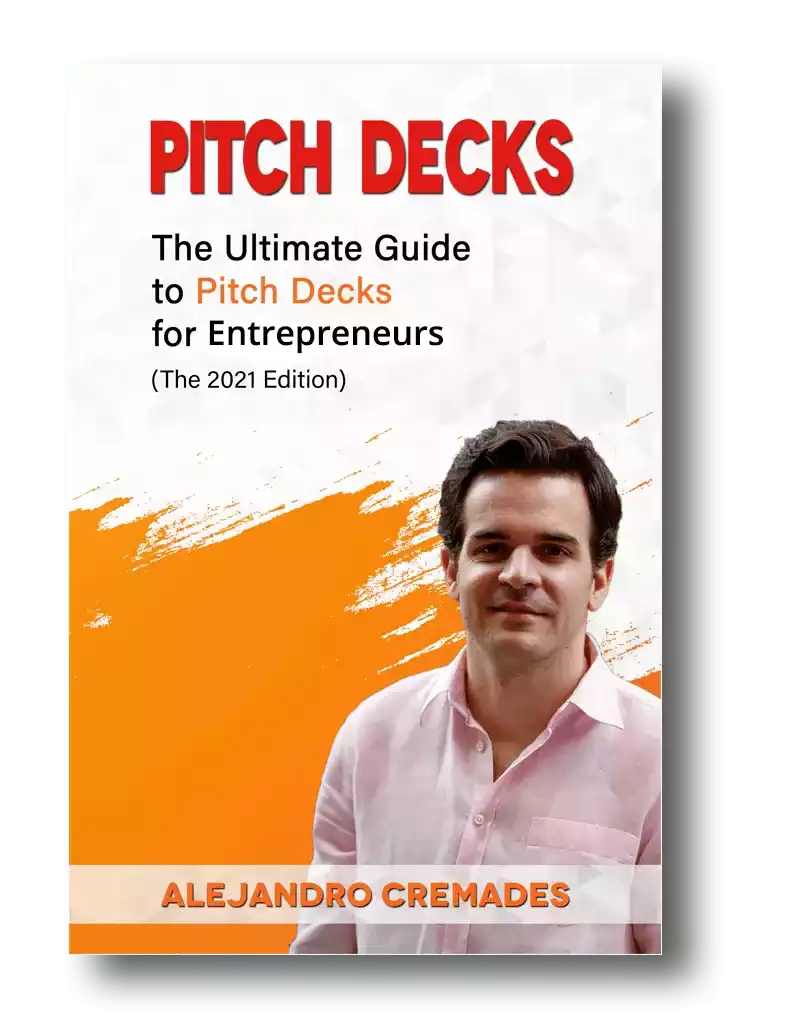 *FREE DOWNLOAD*
The Ultimate Guide To Pitch Decks
Finding Your Confidence & Independence To Become An Entrepreneur
Isaac Oates was born in Monterey, California before eventually moving to Cincinnati, OH, and NJ. 
Oates says he grew up with his mom working full time. That left him a lot of time solo after school. He spent a lot of that time exploring things and taking apart appliances and gadgets other people were throwing away. 
He would also spend a lot of time at the local library when his mother was working there. That gave him access to an Apple computer, and the chance to learn programming in Basic. By ten years old he was coding. 
He says this all helped him get comfortable with uncertainty, doing things alone, and beginning projects. Ultimately, all leading up to giving him the confidence to start his own business.
Before that he landed a summer job at Bell Labs with a dad's friend. Then went on to get his computer science degree.
However, there was another very formative experience that would prepare him for what it is like to lead a startup company.
This was joining the National Guard right out of high school. By 22 years old he became a Military Intelligence Officer. Even though he was still learning his way himself he was in charge of leading a platoon of 30 soldiers. It ingrained in him the values of mission and people.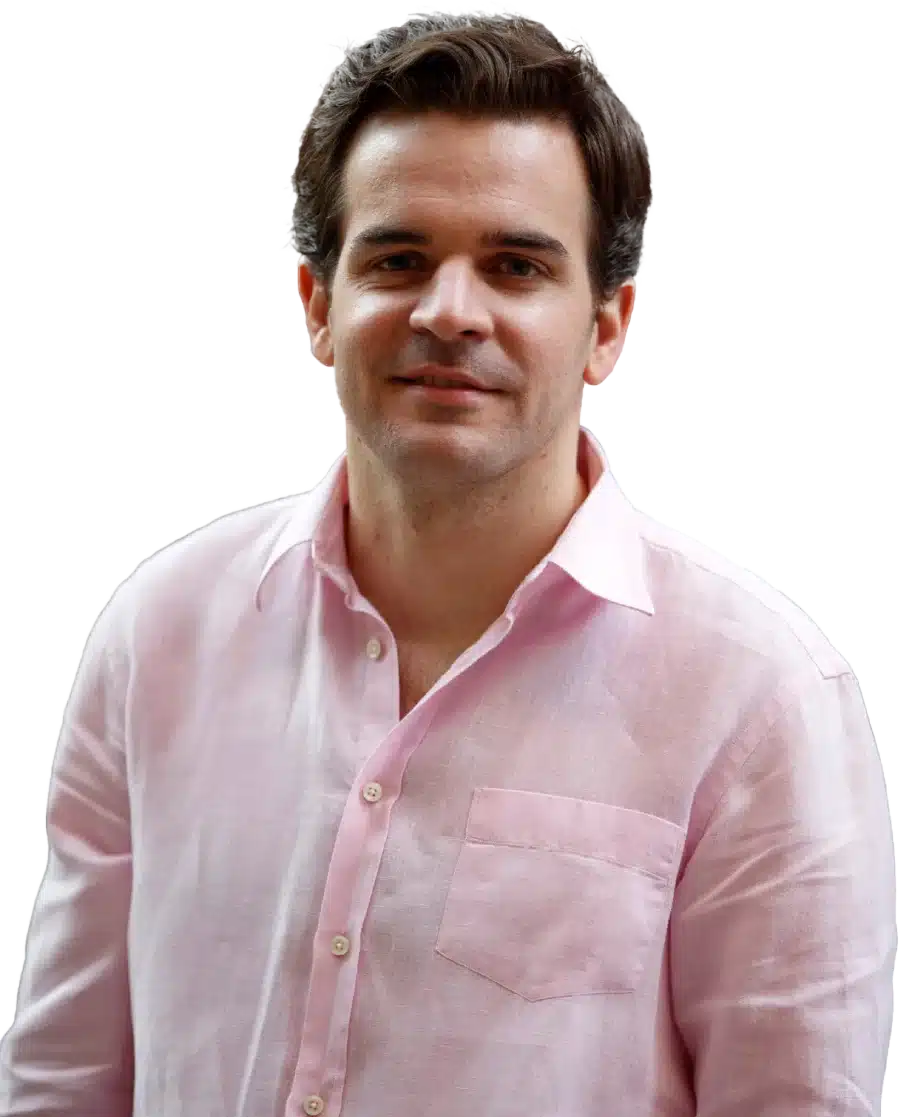 See How I Can Help You With Your Fundraising Efforts
Fundraising Process : get guidance from A to Z.
Materials : our team creates epic pitch decks and financial models
Investor Access : connect with the right investors for your business and close them
Learning The Full Cycle
Right after college, Isaac found himself working at Amazon. 
This is back when they were still less than 2,000 people in corporate. Amazon grew fast during his time there, enabling him to experience business and programming at scale. It was an environment in which one small tweak could have an instant and massive impact. Like the time he crashed Amazon's site for 10 minutes. 
Isaac loved working there and found an appreciation for their way of critical and thorough thinking. 
However, he also aspired to become a product manager. At the time Amazon's rule was that to be a product manager you have to have gone through business school. So, he left to get his MBA. 
Isaac says he was also driven to bet on himself and explore what entrepreneurship offered.
That first opportunity ended up being joining two friends as a cofounder in their startup Adtuitive. 
It was a chance for him to learn about fundraising and the incorporation stage of the business which he didn't get at Amazon. It was a scary leap to jump off the corporate treadmill, but one that certainly paid off. 
After about a year, and raising $1.3M the company was acquired by Etsy. 
This gave Isaac the full-cycle perspective and completed his experience of working with companies from inception to scaling and exiting. 
His term at Etsy after the acquisition also gave him the idea for his own startup company.
Justworks
At Etsy, Isaac had been tasked with building a payments solution. One that would allow them to directly take credit cards and send out payments, rather than 96% of their transactions relying on Paypal. 
So, searching for an idea for a company of his own, he leaned on his experience in payments. The idea was that if he could make it easier for companies to pay people and even hire them, they would want it. 
This idea eventually became Justworks, the all-in-one payroll, benefits, HR, and compliance platform. 
Today, Justworks has about 750 employees of their own, and its 8,000 SMB customers employ over 120,000 people across all 50 states.
He says their customers "can get an economy of scale that they just wouldn't have if they were doing this stuff on their own."
Fundraising
Since 2012, Justworks has raised $143M across seven funding rounds.
Storytelling is everything which is something that Isaac Oates was able to master. Being able to capture the essence of what you are doing in 15 to 20 slides is the key. For a winning deck, take a look at the pitch deck template created by Silicon Valley legend, Peter Thiel (see it here) where the most critical slides are highlighted.
Remember to unlock the pitch deck template that is being used by founders around the world to raise millions below.

Access The Pitch Deck Template
Your email address is 100% safe from spam!
That journey hasn't been without its trials. Investors he had met through his previous ventures came up with $1M for their Seed round. The product wasn't totally there, but they knew him. 
Within a year they were shooting for a Series A. While they had a product and customers liked it, they hadn't developed their business model quite as much. They ran into a lot of hard noes from investors because of that. 
The Series A push flopped, and they ended up settling for a bridge round of $1.5M. 
The team got very serious about building a real business model, hiring a sales leader, sales team, and building a go-to-market strategy after that. Six months later, they were able to raise a real Series A and avoid going out of business.
One of the biggest lessons Isaac says he learned in fundraising was the art of how much to ask, and handling questions about valuation when meeting with investors.
Listen in to the full podcast episode to find out more, including:
Isaac Oates top advice before launching a company
COVID vaccines in the workplace
How Justworks is helping SMBs
The book you need to read before selling your own company
SUBSCRIBE ON:
Facebook Comments