Hossein Azari sold his first startup to Goldman Sachs for nine figures. He has already raised funding for his second fintech venture that you may describe as the Google of finance.
During his appearance on the Dealmakers Show, Hossein Azari shared his experience of growing up in entrepreneurship to joining the corporate world and back again. We talked about verifying your business ideas, the summer of decentralized finance, the future of money, and the mindset you need to have a massive impact.
Listen to the full podcast episode and review the transcript here.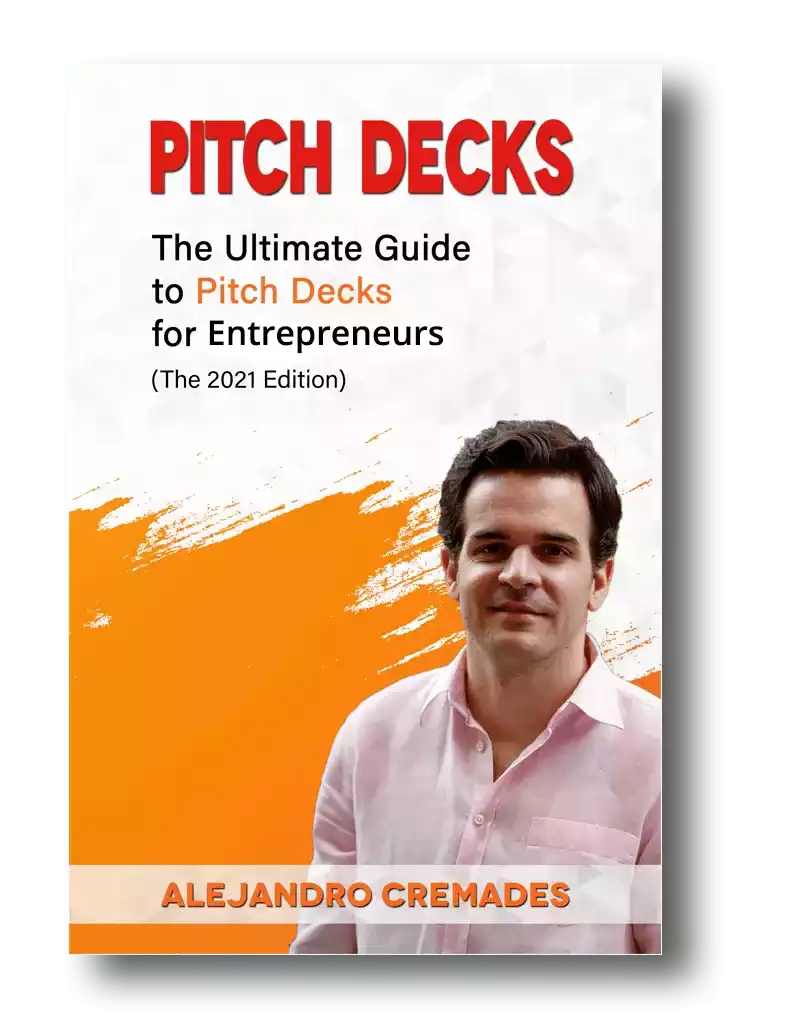 *FREE DOWNLOAD*
The Ultimate Guide To Pitch Decks
Here is the content that we will cover in this post. Let's get started.
Growing Up In Entrepreneurship
In some parts of the world going into a corporate job with a big company is what is expected and aspired to. In other places, you have to be an entrepreneur. Hossein Azari grew up in the latter.
Azari grew up in the cold mountains of northwest Iran, near the Turkish border. Pretty much everyone in his family was an entrepreneur. The only other real option was to work in the government. Corporate jobs weren't really a thing there.
As far back as he can remember his uncles and other family members were building things. His father would take him to work as he did deals, and Hossein would run around with the paperwork.
Corporate Adventures
Some people may see going to college and working in an office as a dull, common path in the west. Especially if they are entrepreneurially minded.
For Hossein Azari, the chance to come to America and attend Harvard was a big adventure.
It was the chance to travel halfway around the world, and learn from one of the best universities in the world. He found himself in a land where there are great possibilities.
It also happened to be in 2008. A great time to invest in education in graduate school and wait for the storm of the crisis to pass before jumping into work.
At one of the top machine learning conferences where he was presenting two papers, he met a director from Google. They needed someone with his skills and gave him a job.
He would spend two years there before branching out on his own.
Investing, Ideas & Exits
Eventually, Azari says that he felt the ad-tech model had really been played out by competitors in the space at that time. He aspired to find something new to work on. Something which would enable him to have an impact.
He started looking years into the future at what would be next. While also personally encountering the dilemmas and problems that come with choosing what to do with your money.
Once you start making a little bit of it you have to decide if you should keep the stocks in the company you are working for. Where you should invest and how.
He saw that there had been some technological advancements at the top. In quant trading and for hedge funds, but very little if any new technology for consumers.
So, he began bouncing around the idea that would become his first startup, Clarity Money.
He thought it might fit into Google Assistant, but he wasn't senior enough to be able to take on such a project himself yet. Yet, he kept probing it.
He found that there were maybe a dozen other apps that were starting to try and tackle the problem.
This all led him to believe it was a verified problem. It was just one that he would have to take some risk on himself as his own venture.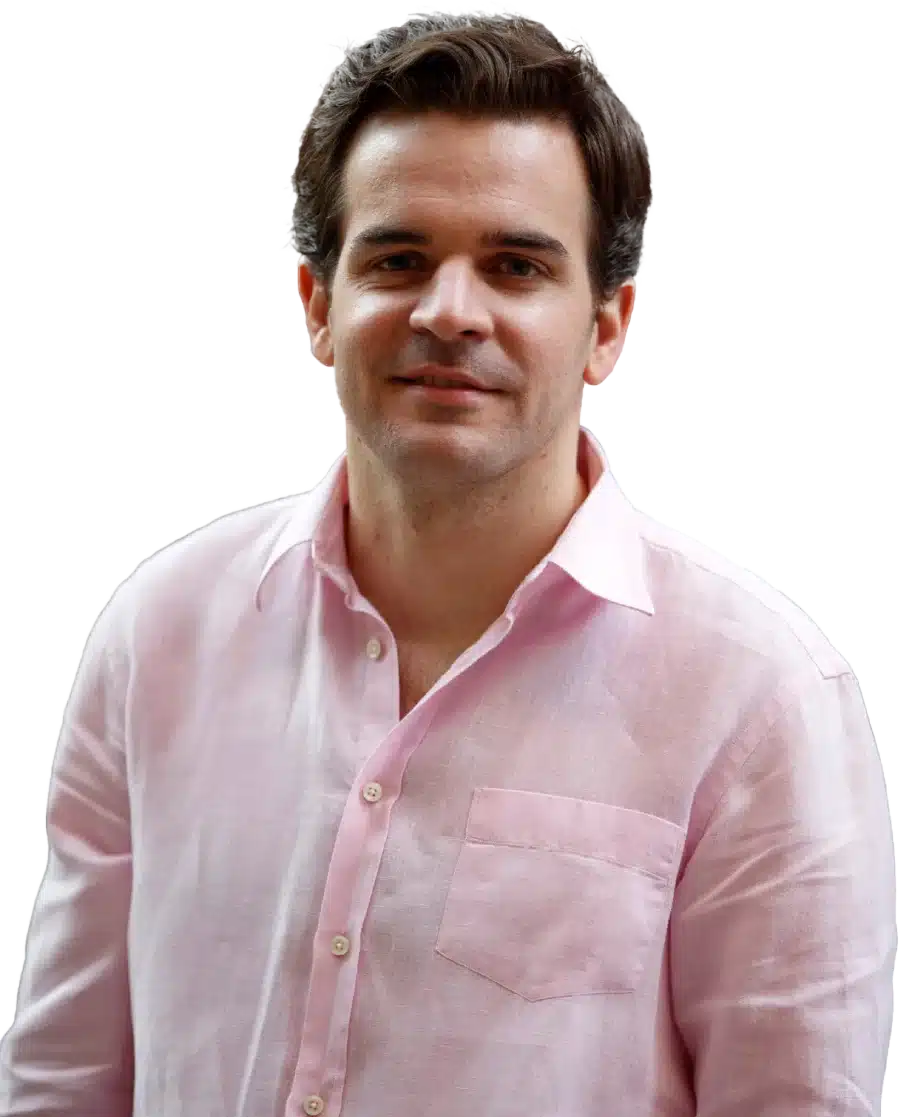 See How I Can Help You With Your Fundraising Efforts
Fundraising Process : get guidance from A to Z.
Materials : our team creates epic pitch decks and financial models
Investor Access : connect with the right investors for your business and close them
The value proposition for Clarity Money was "We are here for you, and we will try to get you better deals. We will act as if we are doing this for ourselves." Which he as a founder really was.
Clarity Money raised a little over $13M. Then was acquired by Goldman Sachs for a reported $100M.
Storytelling is everything which is something that Hossein Azari was able to master. Being able to capture the essence of what you are doing in 15 to 20 slides is the key. For a winning deck, take a look at the pitch deck template created by Silicon Valley legend, Peter Thiel (see it here) where the most critical slides are highlighted.
Remember to unlock the pitch deck template that is being used by founders around the world to raise millions below.

Access The Pitch Deck Template
Your email address is 100% safe from spam!
Consumer DeFi
He says the process of going through the full cycle of a company offers many learnings. "Things that you can't learn in school or you cannot learn by talking to people or by just watching YouTube videos."
He continues to see a lot of companies scaling in this arena. Some startups are going big and are ultimately becoming banks themselves. Others like Clarity Money are being acquired by bigger institutions with the goal of providing the same type of service and product, but which already have the distribution capability at scale.
After serving his term at Goldman Azari was ready to go at it with a new company of his own again.
Cmorg is both a B2B and B2C business, which he describes as the Google of finance. Birthed out of the Decentralized Finance Summer, he explains it as a foundation for other companies building fintech on the blockchain. A cornerstone for what he views as the inevitable future of money, and consumer decentralized finance, or 'Consumer DeFi'.
Cmorg has already raised seven figures in capital and has been poised to seize on the ideal moment for scaling.
Listen in to the full podcast episode to find out more, including:
How Cmorg works
The future of financial services
Hossein Azari's top advice of other entrepreneurs
The Steve Jobs mindset you need to build big influential companies like this
SUBSCRIBE ON:
Facebook Comments