Joshua Motta has been a leader in tech since he was a teenager. His latest venture has already raised $50M to protect other companies from the growing and ever more severe threat of cyber attacks.
This founder has been at the head of at least two incredibly fast-growing startups. With his experience, there are few who probably come close to this level of expertise at the cross-section of tech and business.
Joshua and I recently did an episode of the DealMakers Podcast together. Our listeners learned a lot about cyber insurance, leaving corporate America to do your own thing, choosing cofounders and being very intentional in building your company the right way from the start.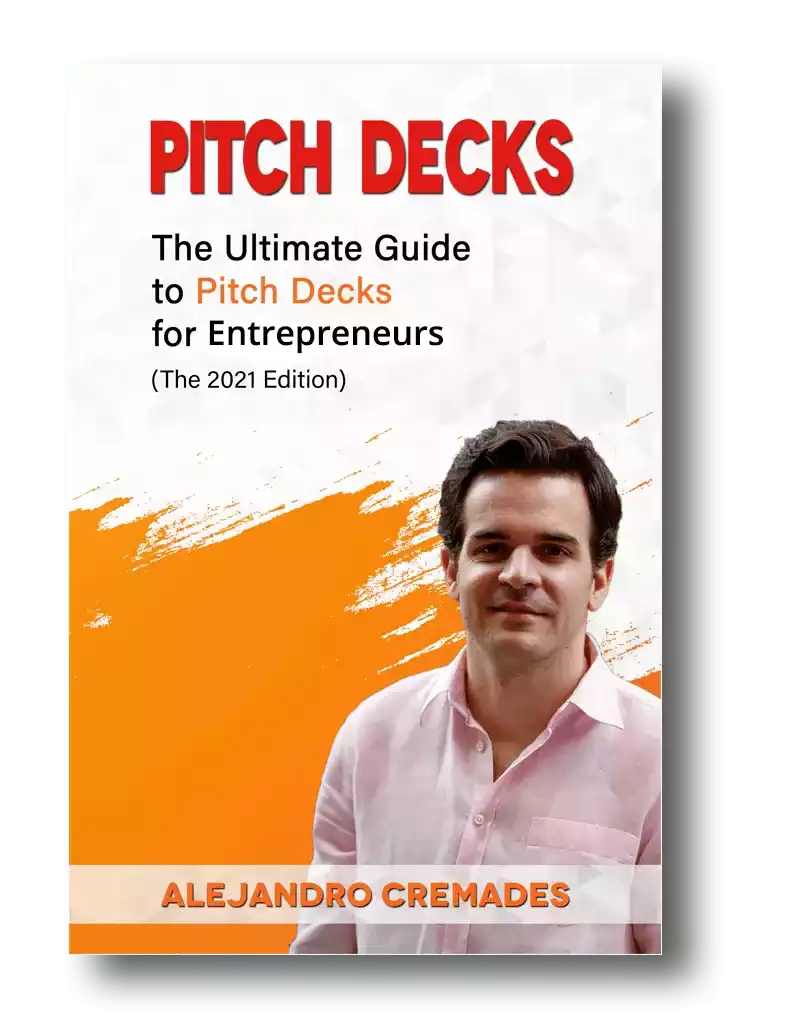 *FREE DOWNLOAD*
The Ultimate Guide To Pitch Decks
Listen to the full podcast episode and review the transcript here.
Here is the content that we will cover in this post. Let's get started.
From Kansas To Oz
Joshua Motta was born and raised in Kansas. Now he's based where the real magic happens, San Francisco, California.
While growing up in Kansas may not have been the most happening place in the physical world, it certainly gave Motta the opportunity to focus on technology.
Not inspired by the traditional paper route, Joshua taught himself HTML and other computer programming languages. He began building websites for local companies. He and his cofounder were acqui-hired by Microsoft, making this tech giant his first real job, at just 15 years old. At least at that time he set the record for being the youngest person to work for the company.
Obviously, this addition to his resume certainly opened great doors for him. That included the doors to Sprint, Honeywell, the University of Chicago, and the CIA. All before he was 20 years old. With the CIA he worked to analyze how countries are using tech.
Smart & Dangerous
Yet, working with the Central Intelligence Agency isn't what I would consider making him such a dangerous entrepreneur.
As with many of the most successful entrepreneurs I've introduced on the Dealmakers Show, Joshua Motta, I consider him 'dangerous' because of his background in both investment banking and private equity.
He was hired by Goldman Sach in London and has had the advantage of being able to see the patterns of successful businesses (and those who aren't), as well as what makes a company fundable. It also gave him insight into analyzing risk in business.
There are many types of risks businesses and their investors face. Yet, as an entrepreneur, Joshua reminds us that the biggest risk it to our time. It is even more precious than investing capital. So, you had better protect the startup you are building and work on something big.
Think Big, Move Fast
This founder also reminds us that it takes as much time to achieve a large vision as a small one. So, why not go big? Why not have more impact on your time? Anything else is effectively a waste.
He has certainly done well at going big. He joined Cloudflare when they were just 20 people. In its mission to build a better internet, Cloudflare has grown to serve over 17M websites, 1,000 employees, and is worth $5.3B.
The Why & The Genesis Of Coalition
Some of the biggest takeaways on his journey up to this point in addition to having a big vision include:  
Having a mission

Getting very talented people who will buy into your mission to make it possible

Learning the right way to talk about your mission

Focusing on the why instead of the how
One of the big insights this entrepreneur gained from his time at the CIA was that some of the worst things other countries were doing to the US were not aimed at the government. It was cyber warfare against American businesses.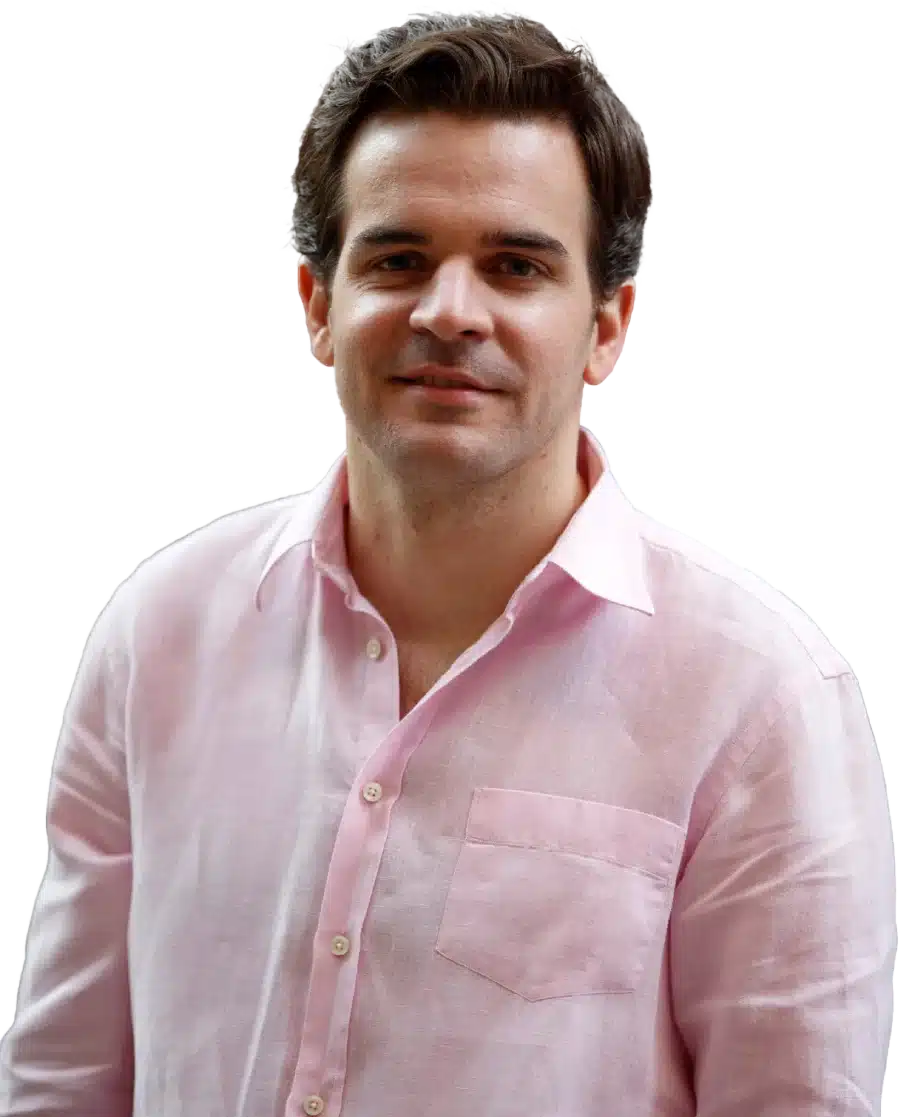 See How I Can Help You With Your Fundraising Efforts
Fundraising Process : get guidance from A to Z.
Materials : our team creates epic pitch decks and financial models
Investor Access : connect with the right investors for your business and close them
Things just keep speeding up too. It took almost 70 years for airlines to clock up 50 million passengers. It only took 36 hours for that many people to download the Pokemon Go game.
There are no longer any companies that aren't dependent on computers, the internet, and data. Unfortunately, small and medium-sized businesses are among the most at risk of losing these things.
Big companies may be able to afford to invest in a lot of security. Yet, trying to solve tech problems with tech doesn't really make sense.
Joshua's latest startup Coalition took a completely novel approach to solve this and reducing risk. They've done it as insurance.    They have created a coalition of numerous companies, using affordable access to insurance to spread risk.
That insurance is there to help them, with Coalition acting as their 911 operator when cybersecurity issues arise. Then, thanks to aligned priorities, Coalition provides its customers with technology and tools to protect them for free.
To grow Coalition has partnered with big insurance companies like Lloyd's. They've raised $50M, and they've grown their team by 161% in the last year.
Storytelling is everything which is something that Joshua was able to master. Being able to capture the essence of what you are doing in 15 to 20 slides is the key. For a winning deck, take a look at the pitch deck template created by Silicon Valley legend, Peter Thiel (see it here) where the most critical slides are highlighted.
Remember to unlock the pitch deck template that is being used by founders around the world to raise millions below
Access The Pitch Deck Template
Your email address is 100% safe from spam!
Listen in to the full podcast episode to find out more, including:  
The simple secret test for finding the right cofounder

The first hires Coalition made

The benefits of a small startup team

The first document was written to ensure business success

How to avoid making the wrong hires

How he turned down $20M to start a business twice

His number one piece of advice for anyone working in corporate America or considering a startup

Why Joshua created a 70-page long-form business plan for his most recent company
SUBSCRIBE ON:
Facebook Comments