Shishir Mehrotra knows a thing or two about disrupting things in a really big way. Despite trying to fight his destiny to be in tech, he has raised millions of dollars to launch startups and has worked on some of the projects that have changed our culture the most over the past decade.
I caught up with Shishir Mehrotra to put on an exclusive episode of the Dealmakers podcast. During the interview, we dived into how he was drawn into entrepreneurship, the questions he asks before funding other founders today, and the new venture he is tackling after helping make YouTube a success.
.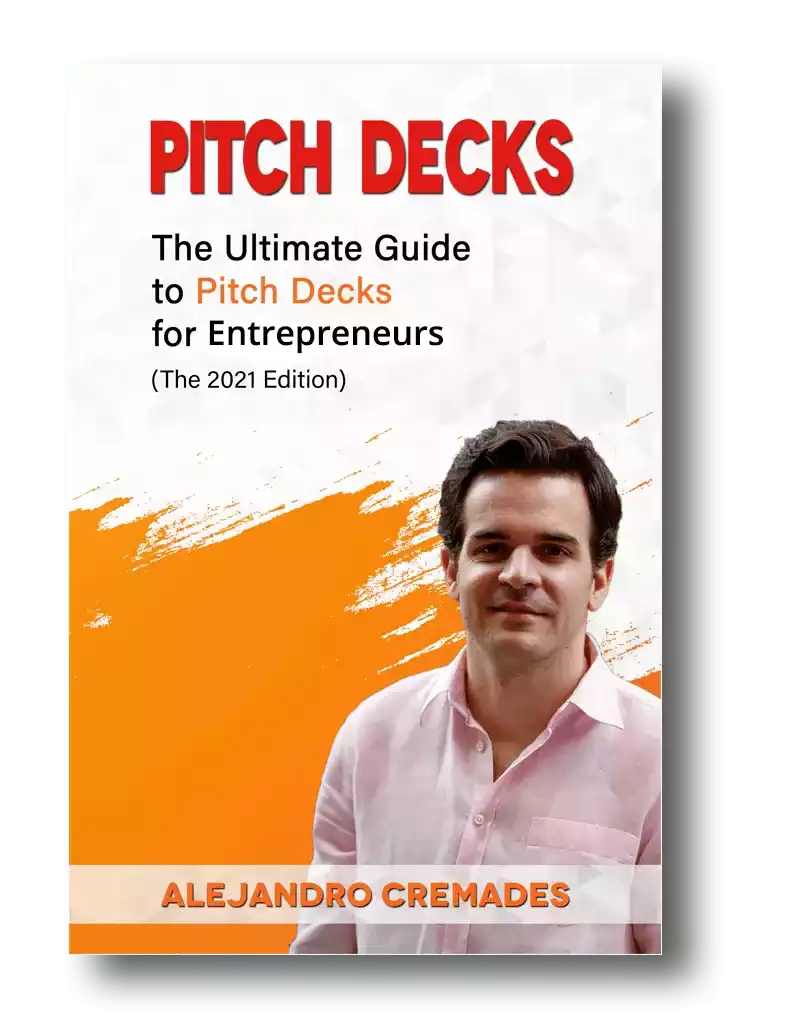 *FREE DOWNLOAD*
The Ultimate Guide To Pitch Decks
Here is the content that we will cover in this post. Let's get started.
The Reluctant Tech Entrepreneur
Mehrotra comes from a family of academics and professors. His grandfather, grandmother, aunt, and father were professors. Both his parents were computer scientists.
His family immigrated to the US from India, and as a child, Shishir spent time around university campuses from New York to Virginia, to Indiana before they went to work at NASA, and he ultimately moved to Silicon Valley to be at the heart of the technology ecosystem.
As a child, he was one of the few kids who had a Sun Workstation at home. He used it to build things for fun, and for his mom's business.
Of course, he was also pretty convinced he didn't want to end up working in anything to do with computer science. He thought about being a lawyer and doctor, before landing his first job as a soccer referee.
Only when it came time to pick a major in college he decided computer science wasn't that dull after all. Ironically, his father was absolutely against it. He was not interested in paying for some vocational degrees. Shishir went to MIT and got degrees in both math and computer science.
Business Competitions & The $40M Sabbatical
Shishir Mehrotra joined the grad school at MIT and was working on his Master's. His friend David came up with an idea for distributed computing, and they convinced some professors to sponsor them to work. They put it into an application for the MIT 50K Entrepreneurship Competition.
Before they knew it, they were entrepreneurs.
They took advantage of MIT's sabbatical and got funded by venture capitalist, Vinod Khosla, who was at Kleiner Perkins at the time.
Their startup Centrata landed Quest Communications as their first client in a $12 million deal. Every deal they did was a multi-million dollar deal.
After raising $40M, it wasn't long before Centrata was sold.
Super Bowl Ads & Killing Cable TV
After a stint working at Microsoft Shishir had an epiphany after hosting a Super Bowl party. He thought, "What would it take to make television feel like the Super Bowl every day?"
His idea ended up becoming the skippable ad format that is the primary ad form that drives YouTube. It's. The concept was simple, why not make it so that ads are skippable, and only charge advertisers when the ad is watched. That has gone from becoming a part of Google TV to Chromecast and now Google Home.
What many might not ever think of when it comes to big things like YouTube is that there are three phases every great business goes through.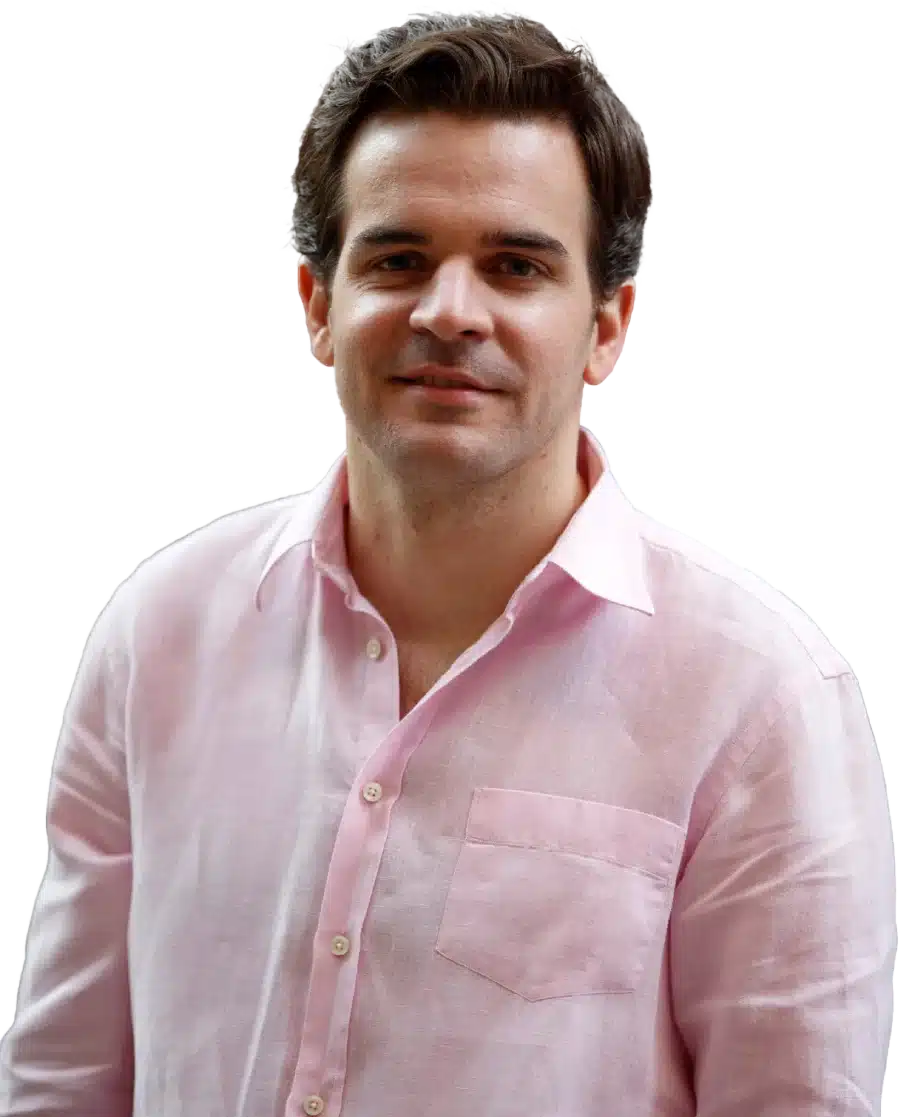 See How I Can Help You With Your Fundraising Efforts
Fundraising Process : get guidance from A to Z.
Materials : our team creates epic pitch decks and financial models
Investor Access : connect with the right investors for your business and close them
You're a joke, and nobody believes in you

Then you're a threat, and everybody's scared of you

You're obvious, and everybody just assumes that what you're going to do is going to work
When Shishir had this idea Eric Schmidt was looking for someone to apply their skills to figure out how to make YouTube into a productive business. They had just dropped $1.6 billion to acquire it, and the dynamics were a nightmare.
In three charts, YouTube was losing hundreds of millions of dollars, they were losing even more money with each view, but the views were going up like a rocketship. Perhaps the worst business scenario you want to have.
Of course, now $1.6 billion probably looks like a pretty sweet deal to buy YouTube.
Is There An App For That?
Shishir jokingly says that if you dethawed Austin Powers today his fashion sense may not fit in, but he wouldn't have a problem navigating all the documents we rely on. They really haven't changed in decades.
Yet, while we love apps, most of our lives still come down to documents and spreadsheets. Not very worthy of all the other progress we've made in technology and shooting for Mars.
His thesis is simple. "What if the next document platform allowed you to build docs that were as powerful as apps?"
If Microsoft Word is Superman in this space, then Mehrotra's new startup Coda could just be it's kryptonite.
Together with his cofounder Alex DeNeui, Shishir recently brought Coda out of stealth mode and beta, and they already have some great traction. Tens of thousands of users all over the world are utilizing Coda, as well as five thousand businesses, including engineers at Uber.
Shishir sees this as the Maker's Generation. YouTube and streaming video has not only destroyed cable TV, but has empowered anybody to become a filmmaker. Young entrepreneurs have built insanely successful games like Fortnite. If anybody can make a doc as powerful as an app, what will that enable next?
Financing The Future
Shishir has raised $60 million so far for Coda. They've cultivated enviable investors including NEA, Greylock, General Catalyst, Khosla Ventures, Kleiner Perkins and with Reid Hoffman via Greylock.
Storytelling is everything which is something that Shishir was able to master. Being able to capture the essence of what you are doing in 15 to 20 slides is the key. For a winning deck, take a look at the pitch deck template created by Silicon Valley legend, Peter Thiel (see it here) where the most critical slides are highlighted. Moreover, I also provided a commentary on a pitch deck from an Uber competitor that has raised over $400M (see it here).
Remember to unlock the pitch deck template that is being used by founders around the world to raise millions below.
Access The Pitch Deck Template
Your email address is 100% safe from spam!
Listen in to the full podcast episode to find out more, including:
The questions Shishir asks entrepreneurs before funding their startups

Shishir's #1 piece of advice for aspiring startup founders

The weird place that he does his best thinking
SUBSCRIBE ON:
Facebook Comments