Lior Elazary is a true serial entrepreneur. He sold his first business while still in school, and is now heading up a robotics startup worth hundreds of millions of dollars.
Whether he intended to or not, Elazary has become a real dealmaker, building and exiting at least three companies, and is now on his fourth venture. Lior recently graced the Dealmakers podcast sharing his approach to building companies, his early entrepreneurial spirit, his methods for funding his startups, and why more founders should look forward to failure.
.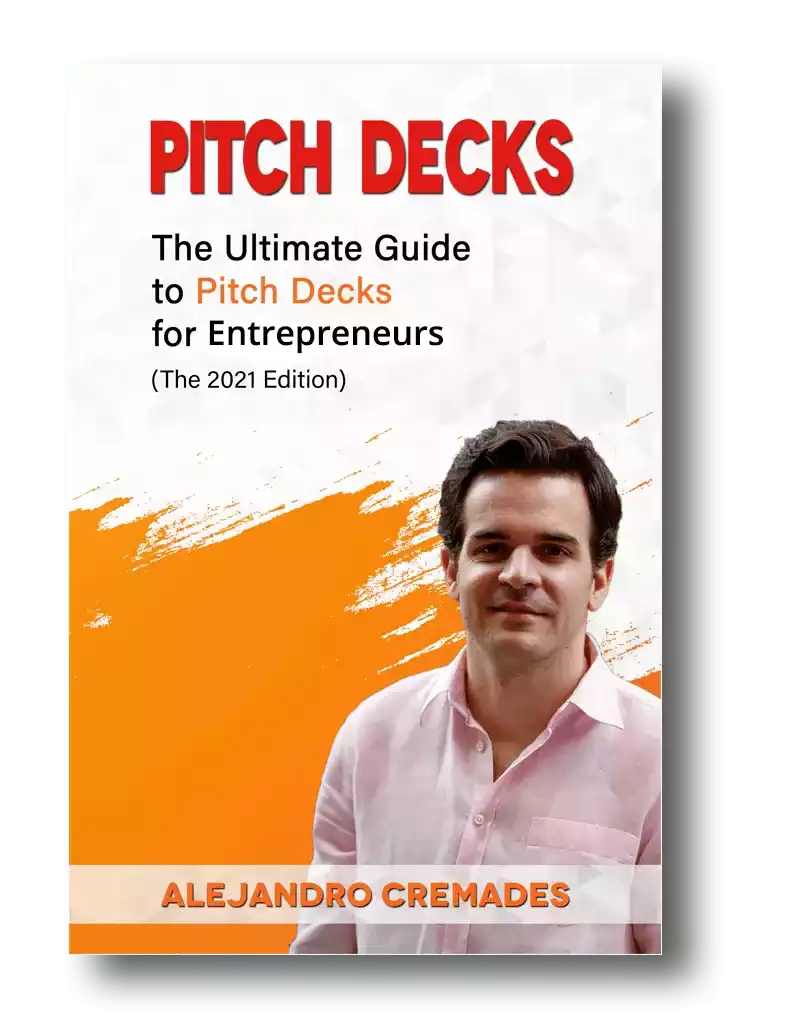 *FREE DOWNLOAD*
The Ultimate Guide To Pitch Decks
Born Into Startup Nation
Lior Elazary was born in Israel. Now often dubbed 'startup nation,a place where entrepreneurship and invention run deep. There, many innovations were and are birthed out of necessity like drip irrigation for agriculture.
From very early on Lior found that he loved creating things as well as technology and science. At a young age he had his hands on Spectrum and Commodore computers and wrote basic code for motors and little robots.
He also liked to take things apart. When his family could not afford a brand-new TV or a brand-new VCR, he bought old ones that were broken and fixed them. His friends were amazed.
During his high school years, he moved to the US. His mother was an entrepreneur, running a perfumery, and found it was much easier for a female business owner in the US.
Even once Lior was running his own multi-million startup, his mother would call him in to work at the family perfume store to wrap gifts. She didn't get the whole internet thing.
From their time together he learned a lot about entrepreneurship. Especially about the hard work involved. He saw that his mother wasn't just passionate about the product, but also about the business and solving problems for other people. That's what will get you through when you are running into the daily frustrations of product and various roadblocks.
Fixing Things For Others
If there has been one consistent theme throughout Elazary's career, it has been solving challenges for others.
Before diving into starting his own businesses he took a detour to study music in college for two years. Then driven to do something more productive with his life he switched to computer science.
Then he and his soon-to-be cofounder were fired from a PC repair store and they decided to startup something together.
The original idea for FoodMood was something like a very early version of Uber Eats. They tried to sell the concept of advertising and taking orders online, but businesses did not understand it.
That was until Caesar's Palace saw them. They saw it as a great branding opportunity to demonstrate they were being innovative by being online. Then came Baskin Robbins and other customers.
They became engulfed in hosting these websites and email servers. That became HostPro. HostPro was bought by Micron in an all-cash deal. It was a $20 million payday for the three founders who had bootstrapped the business, all at just around 21 years old and while still juggling college classes and living at home with his mom.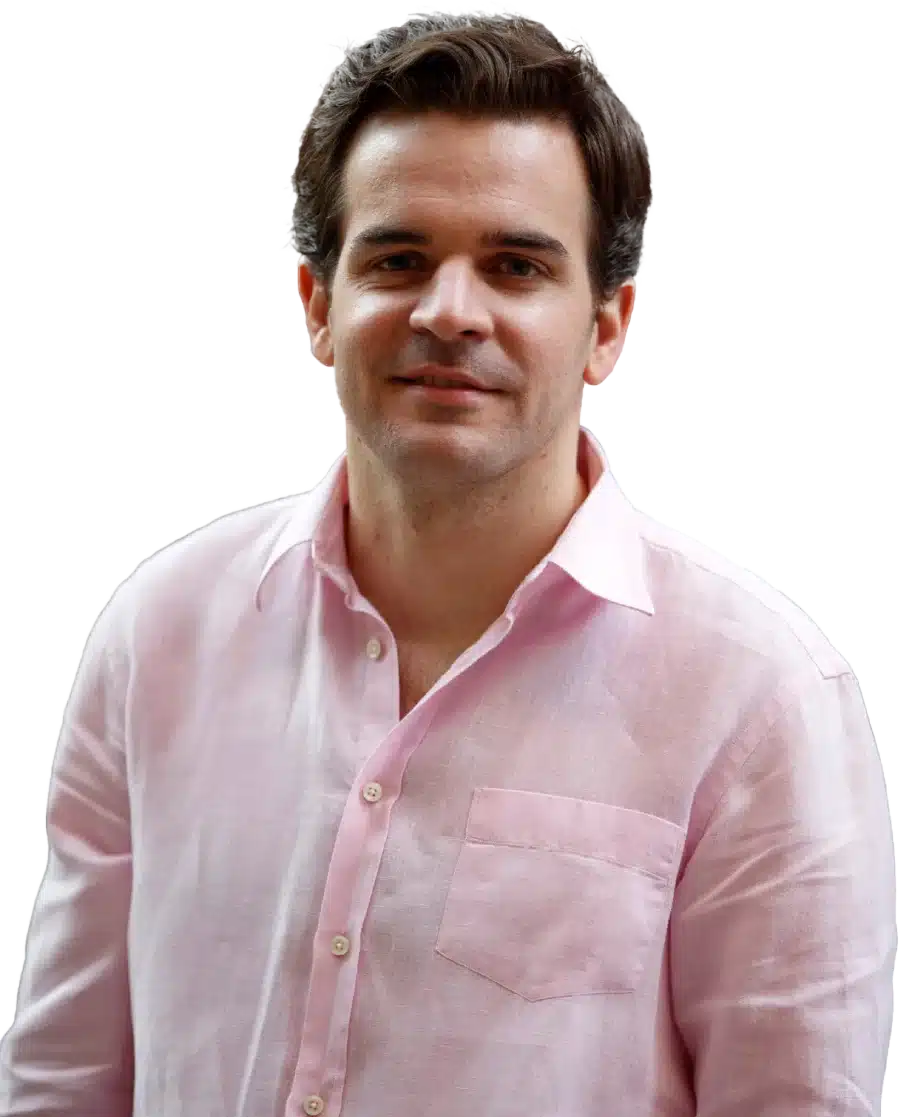 See How I Can Help You With Your Fundraising Efforts
Fundraising Process : get guidance from A to Z.
Materials : our team creates epic pitch decks and financial models
Investor Access : connect with the right investors for your business and close them
Keep On Creating
Once you become an entrepreneur, it's hard to stop. It gets in your DNA.
So, Lior went on to create a CRM solution called KnowledgeBase. It was an early version of AI, with an autonomous agent capable of searching through masses of documents.
Next was the content distribution network EdgeCast. It was really a business selling bandwidth, with a whole lot of value-added services. Like firewall protection and developing the key system for e-commerce companies that would ensure purchased software could only be downloaded and used by a single user.
It was a capital intensive business in those days, and they switched to fundraising right out of the gate. They raised all the way through a Series D round, bringing in $74 million in investor capital.
Then Verizon came in and bought the company for $400 million.
Lessons In Fundraising
Some of the big takeaways Lior says he gleaned from getting funded include:
The importance of timing

Investors are looking for big returns on their money (think 10x, not 2x)

You don't always have to raise that much

Giving away too much can make it really hard to have a profitable exit as a founder
Storytelling is everything which is something that Lior was able to master. Being able to capture the essence of what you are doing in 15 to 20 slides is the key. For a winning deck, take a look at the pitch deck template created by Silicon Valley legend, Peter Thiel (see it here) where the most critical slides are highlighted. Moreover, I also provided a commentary on a pitch deck from an Uber competitor that has raised over $400M (see it here).
Remember to unlock the pitch deck template that is being used by founders around the world to raise millions below.
Access The Pitch Deck Template
Your email address is 100% safe from spam!
An Adventure In Robotics
After the sizable exit to Verizon, Lior decided the time was right to begin a robotics startup.
Not wanting to simply create toys or get bogged down in years of R&D, Lior went to talk to previous customers from EdgeCast. He visited their warehouses and asked where they were struggling. Labor was a huge issue.
Not even Amazon had solved getting robots into all of their warehouses. So, inVia Robotics was born to take on the challenge and help these businesses with a service model.
They've already raised $30 million through a Series B round from Point72 Ventures, Upfront Ventures, and Embark Ventures to name a few.
Listen in to the full podcast episode to find out more, including:
Why Lior believes services and not products is the best way to build a business

Elazary's take on the best way to build a business that gets acquired

Why you have to follow your passion if you want to make it

Why entrepreneurs need to love to fail and embrace it from before day one

How to get in touch with Lior
SUBSCRIBE ON:
Facebook Comments