Dan Cane has scored one of the best first exits ever and is now onto his second startup, which has raised hundreds of millions of dollars to serve the healthcare space.
Ever since he was five years old, Dan Cane was an entrepreneur. He hustled from his front yard in South Florida and has gone on to build transformative companies in education and healthcare technology. 
In our recent interview on the Dealmakers Podcast, Dan shared his journey, his unique take on building a company, staying humble, the process of raising funds, and many more topics.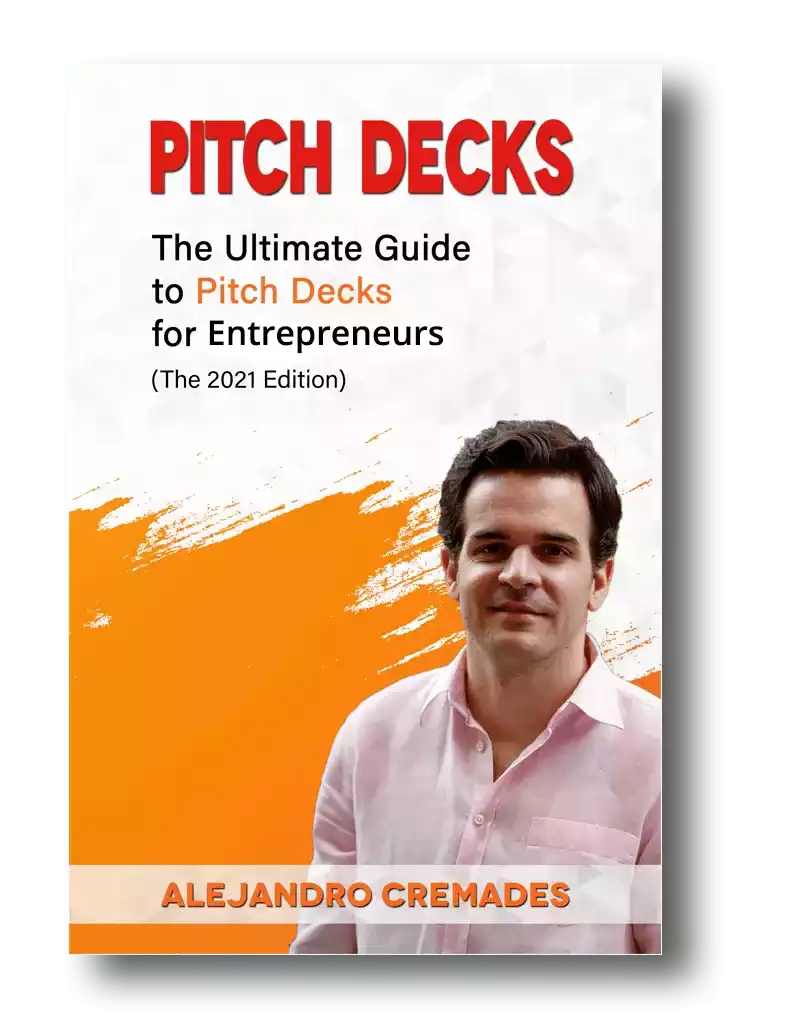 *FREE DOWNLOAD*
The Ultimate Guide To Pitch Decks
Here is the content that we will cover in this post. Let's get started.
Young Hustles
Ever since he can remember, Dan was fascinated by problem solving and commerce. He actually calls his lemonade stand his first startup. He even got as creative as to simply sell the packets of Crystal Light, instead of going through all the pain of adding water and ice. It was a sweet business, considering his parents were supplying the inventory for free.
According to Dan, entrepreneurs are those who have an eye for inefficiencies around them. Then they also have the drive to actually change things.
Edtech
Dan's mom was a teacher and his father a physician. They met at Cornell. So, Dan was given the choice of attending any college he wanted to — as long as it was Cornell, too. 
He studied applied economics and found the program there very practical and easy to apply, instead of just learning theory.
While attending Cornell, Dan saw that the internet wasn't yet being used in classrooms. He recognized that this was a huge inefficiency in education and decided to change it.  So he teamed up with his housemates, who were the only people he could find to work for free.
They were inspired by the fact that if their plan worked, they could upgrade their kegs of terrible discount beer to something slightly better.
The team launched CourseInfo and it took off like wildfire. They began building websites for different courses and scaling to hundreds of programs. They changed education in a way that hadn't been done in a long time.
Dan says that while he may have been a good innovator and technologist, he recognized his lack of business experience. That turned into a merger with a team that was a spin-off from KPMG, who had the brand awareness, industry know-how, and mature reputation. 
The company was then renamed to Blackboard, and they went out to raise capital. A billion-dollar company was created in the process and a solution that is used by 17,000 schools and organization today.
Raising Capital
One of the most pressing questions founders have to answer is whether they'd rather have a small percentage of a much bigger company or a big percentage of a smaller company?
Dan Cane says it's a tradeoff. In hindsight, he recognizes how dilutive their fundraising spree for Blackboard was. They marched from a Series A, all the way through Series F. Yet, in contrast to many unicorn startups today, they were careful to ratchet up the spend and the revenue and get to a new plateau of sustainability with each round.
He says if you need to move fast, then not having the capital is a risk, and money can help you overcome a lot of obstacles.
If you have the luxury of time and crave more control, then you may be slower to raise funds and dilute your position.
Blackboard went public in 2004 and was then bought by the private equity firm Providence Equity. Storytelling is critical for a transaction of this nature to happen and having a solid acquisition memorandum that captures the essence of the business is key. For a winning acquisition memorandum template take a look at the one I recently covered (see it here).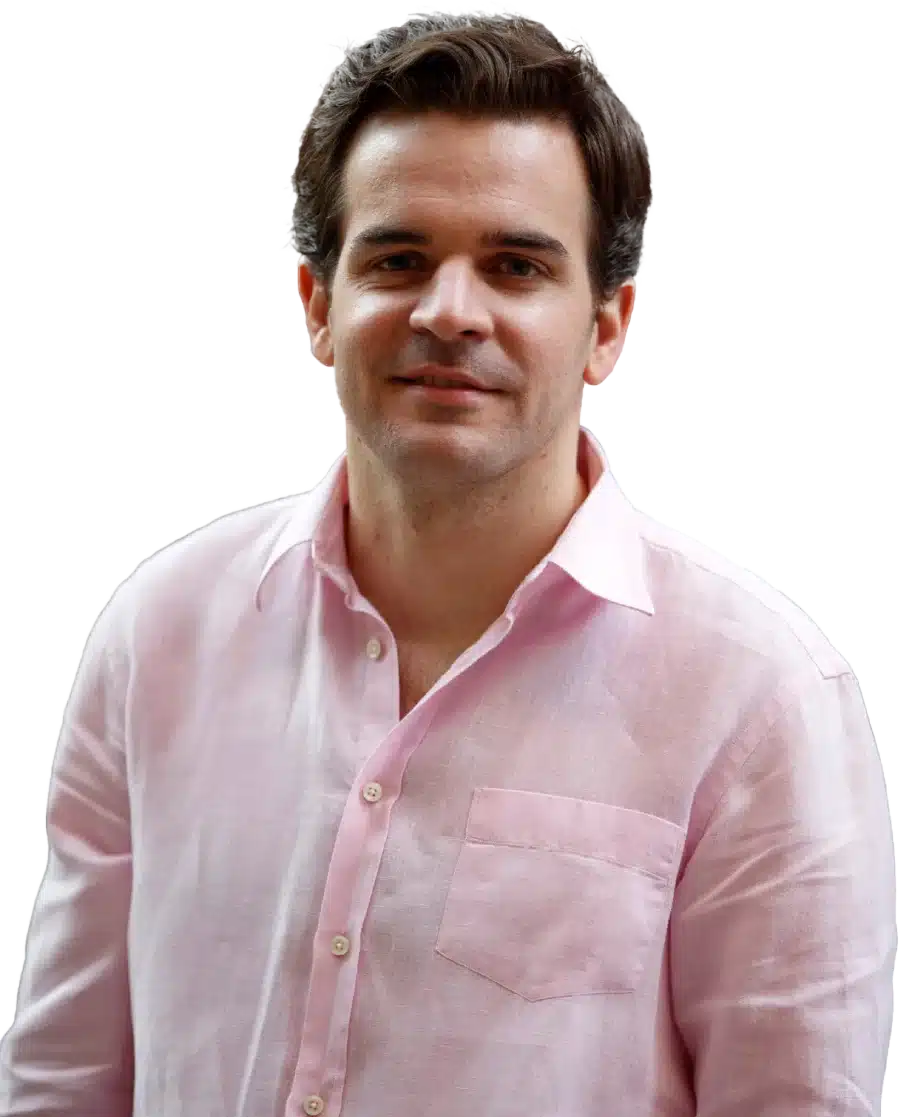 See How I Can Help You With Your Fundraising Efforts
Fundraising Process : get guidance from A to Z.
Materials : our team creates epic pitch decks and financial models
Investor Access : connect with the right investors for your business and close them
Why You Should Always Listen To Your Wife
After leaving Blackboard, Dan made his way back to Florida. After two weeks of hanging around the house, trying to be a good husband and father, his wife and kids told him, "You need to go get a job. You're driving us crazy."
The family's only condition was that Dan go see the doctor for a checkup. It had been some time since his last visit to the doctor. As long as he got a thorough check up, he would have their blessing and support to start whatever company he wanted. 
In pursuit of a clean bill of health, Dan met his new dermatologist, Dr. Michael Sherling, who would eventually become his co-founder. Over the course of a routine checkup, Dr. Sherling introduced Dan to the challenges associated with the ill-conceived, cumbersome electronic health record (EHR) technology he was being forced to use. A technologist and problem solver at his core, Dan knew there had to be a better way to digitalize healthcare. Modernizing Medicine was born. 
Modernizing Medicine
With Modernizing Medicine, Dan and Dr. Sherling have created a cloud-based, specialty-specific EHR solution that was like nothing else the industry had seen to that point. To ensure their technology accounted for the unique needs of different surgical specialties, Dan actually brought practicing physicians into the development process. 
Together, Dan, Dr. Sherling and a team of practicing physicians have been able to create highly intuitive, visual, touch-based systems with clinical knowledge and workflows baked right in.
Today, Modernizing Medicine is a preferred technology among thousands of doctors, across numerous surgical specialties, including dermatology, gastroenterology, orthopedics, ophthalmology and more.
Modernizing Medicine is taking on some of healthcare's biggest challenges and in less than 10 years has been able to make a real, meaningful impact. Since practicing physicians are heavily involved in ongoing product development, their EHR platform actually maps to the nuances of the physician workflow to reduce administrative burden and empower doctors to focus on their core competency — patient care. It's saving time for physicians and bringing the human experience back into the exam room.
With over 800 employees today, the company is still growing and striving to modernizing medicine.
Fundraising From Customers
Dan found they were trying to raise in the midst of a financial crisis. Their initial capital ended up coming from a completely unexpected angle.
When they began asking their beta customers if they would provide references to potential VCs, those customers not only said they would be delighted but asked if they could invest and wanted to be ambassadors to tell others about how great the product was. They started offering checks for $100k, $200k and $500k.
He says, if your users are willing to not only say, "Charge me for the software" but also "Can I invest in the company?" then you're really onto something. They've now clocked up around $300 million in funding from Warburg Pincus, Summit Partners, Sands Capital Ventures, and IBM.
For those that are fundraising, not long ago I covered the pitch deck template that was created by Silicon Valley legend, Peter Thiel (see it here) where the most critical slides are highlighted. Moreover, I also provided a commentary on a pitch deck from an Uber competitor that has raised over $400M (see it here).
Listen in to the full podcast episode to find out more, including:
Access The Pitch Deck Template
Your email address is 100% safe from spam!
How Dan makes customer delight a part of their DNA at Modernizing Medicine 

The benefit of building new companies in tough times

What you should do instead of chasing an exit

His top piece of advice for founders venturing into their own startups
SUBSCRIBE ON:
Facebook Comments