Dan Teran took the leap from legal to tech, sold his company for over $200M, and then leapt from entrepreneur to startup investor.
During this exciting episode of the Dealmakers Show Teran talked about raising tens of millions of dollars for startups and seed funds. As well as using M&A for growth, the process of getting your company acquired, betting on the US, transitioning from being a founder to being a fund manager, and what he's investing in now.
Listen to the full podcast episode and review the transcript here.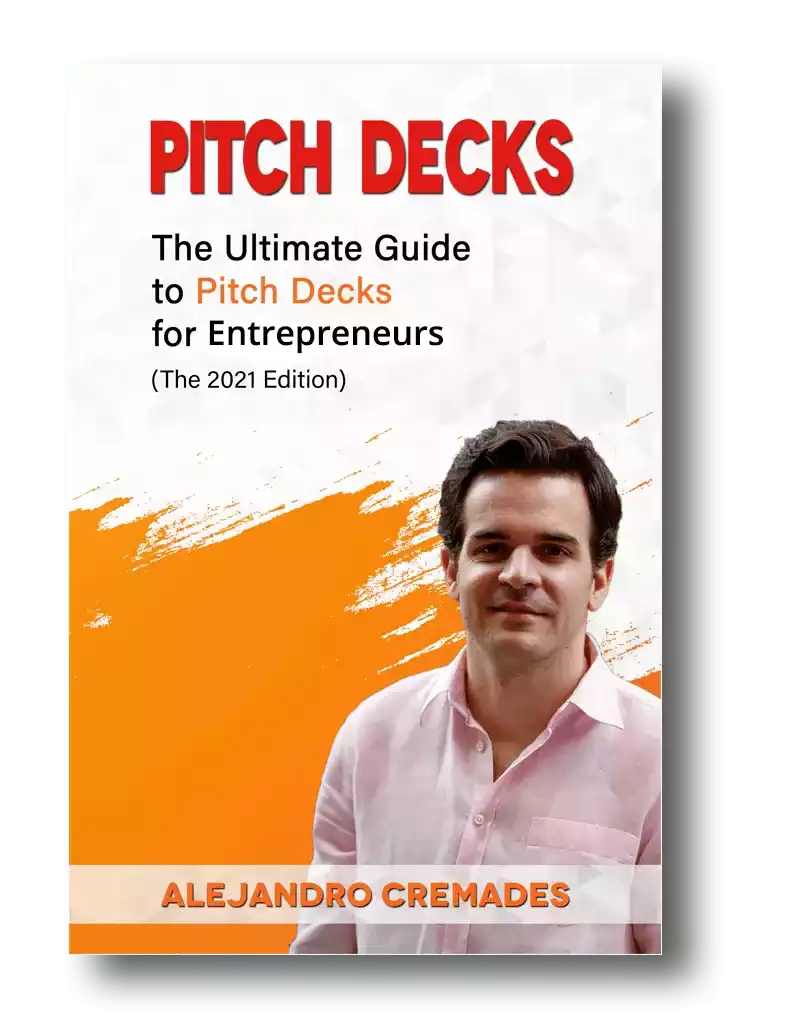 *FREE DOWNLOAD*
The Ultimate Guide To Pitch Decks
Here is the content that we will cover in this post. Let's get started.
Leaping From Law To Tech Startups
Dan Teran spent a good portion of his youth growing up in rural New Jersey. Then moving to Baltimore for school at John Hopkins he discovered all of the many challenges and problems that can come with city life.
Through an introduction and finding a mentor who knew the local politics, he became interested in getting involved. A natural progression from spending summers volunteering from a Navajo reservation in New Mexico to an orphanage in Mexico. 
After working as an organizer and policy advocate for a Baltimore non-profit, he went on to manage a state senate campaign, and then moved to New York towork alongside Erin Brockovich as a paralegal. 
She had been retained by the law firm to aid in organizing communities which had been impacted by environmental catastrophes. It was an experience he describes as a great privilege. Together they ended up working on a case where Halliburton had poisoned groundwater in Oklahoma.
They even won a settlement for the people there. However, ten years later the settlement was still in the works. That whole experience in environmental law and politics showed him how slow moving things were in that world. As well as how arbitrary decisions could be. Especially when you involve local politics. Too many things that were not under your direct control to influence.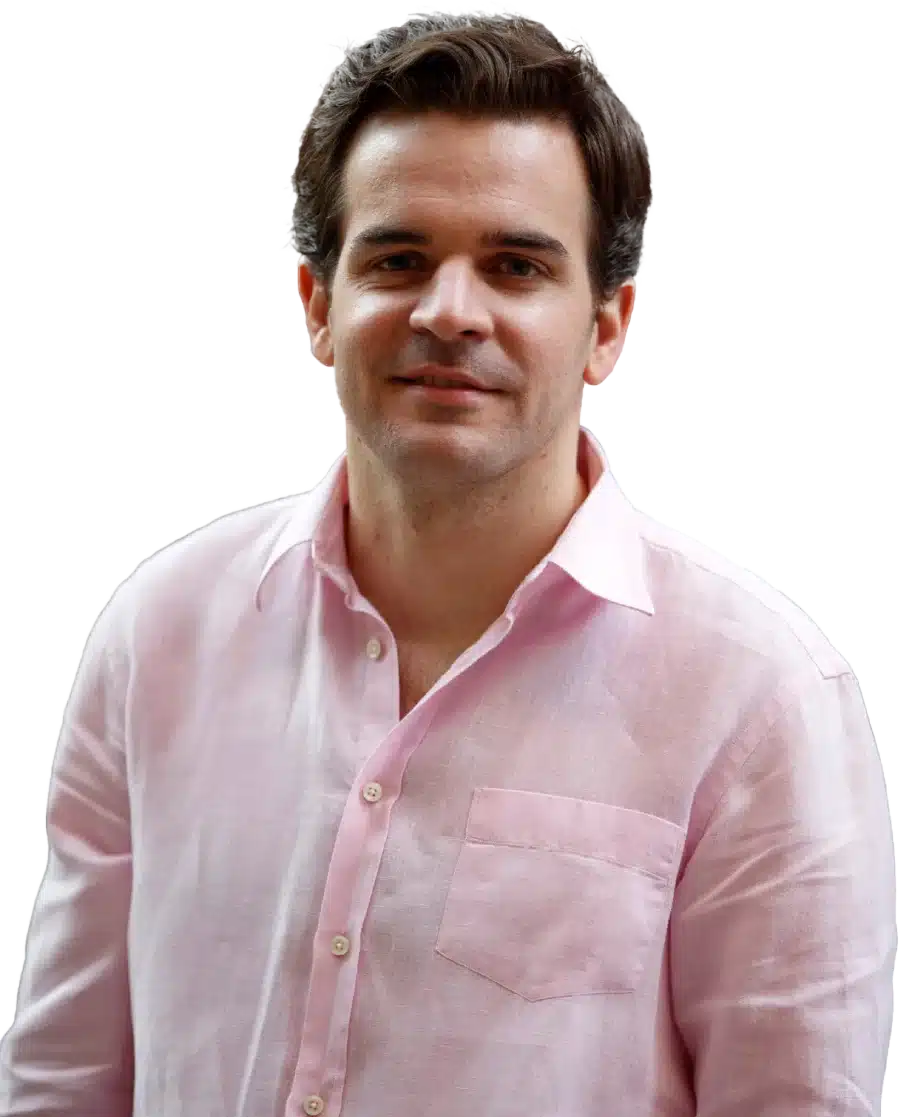 See How I Can Help You With Your Fundraising Efforts
Fundraising Process : get guidance from A to Z.
Materials : our team creates epic pitch decks and financial models
Investor Access : connect with the right investors for your business and close them
Witnessing Upcoming Startups
At the same time, living in New York, he was witnessing friends at startups. How fast they were moving, and how successful some were becoming. How you could write some code, ship a product, and people around the world could be using it the same day. 
It inspired him to make the leap into the startup world. He applied to every startup in the NY tech community, and got rejected. 
Then one gave him a chance on his background around organizing communities, and put him to work building theirs for artists.  
That led to a new gig with Prehype and working on Barkbox, which ended up going public. There he was able to help incubate numerous startup ideas. They would partner with big names like Newscorp and Unilever. Then spin out companies as they proved to be successful, or drop or pivot them quickly if they were not. 
M&A Strategy And The Process Of Getting Your Company Acquired
That process of testing and running with new ideas led he and his co-founder Saman (who went on to found Ro) to come up with a successful pitch for their venture Managed By Q. 
That company went on to raise $100M, as they evolved their business model. That included a very notable collection of angel investors who have done very well as executives and founders themselves. 
Storytelling is everything which is something that Dan Teran was able to master. Being able to capture the essence of what you are doing in 15 to 20 slides is the key. For a winning deck, take a look at the pitch deck template created by Silicon Valley legend, Peter Thiel (see it here), where the most critical slides are highlighted.
Remember to unlock the pitch deck template that is being used by founders around the world to raise millions below.

Access The Pitch Deck Template
Your email address is 100% safe from spam!
However, Teran says, not unlike the current environment, startups, including their own had been raising at high valuations, and then found the dangerous side of that as they grew. 
When they were out fundraising for their Series C they met someone from WeWork. Over a long period of time the conversations came around to WeWork offering them enough to bite at the acquisition offer. 
There seemed to be a bigger vision, a well capitalized partner, and the chance to accelerate. So, they ended up with a $220M exit.
Removing Risks For The Team & Building Relationships
Dan says that they removed risk for their team members by ensuring that they were rewarded with cash, upfront in the deal. Early investors also did well. However, after he ended up working on M&A inside WeWork, it famously collapsed after failing to make its IPO. No doubt having a substantial impact on the value of stock he was given in the transaction. 
Of the mergers and acquisitions process Teran says that much of it is ensuring the executives have bought in. If they have, then they will find a way to make the deal work. If they are not, it probably won't make it to closing. 
A lot of this is about building human relationships over a long period of time, as well as showing how your company is the one that can solve the others problems in that timeframe. 
He also notes that successful M&A is more reliant on strong strategic fit, and once you've really figured out your own core business well. 
Founding Your Own Fund
After WeWork's demise Dan says he turned to helping some of the founders he had already invested in as an angel investor. He found a knack for it, and enjoyment in helping them build successful startups. 
The next natural evolution of that for him was to start his own venture capital fund. Gutter Capital focuses on pre-seed and seed stage startups, who are addressing the biggest problems in America. Including housing and climate change. Even more specifically focusing on SaaS startups and marketplace businesses. 
Listen in to the full podcast episode to find out more, including:
The dangers of high valuations in early funding rounds

Success in M&A deals

Raising money to start your own fund
SUBSCRIBE ON:
Facebook Comments