In a recent episode of the Dealmakers' Podcast, Harpinder Singh shared his incredible entrepreneurial journey, spanning from his roots in India to co-founding two successful startups.
His experiences shed light on the challenges, triumphs, and pivotal decisions that shaped his path. In this blog post, we'll delve into the key takeaways from the podcast, offering valuable insights for aspiring entrepreneurs.
Listen to the full podcast episode and review the transcript here.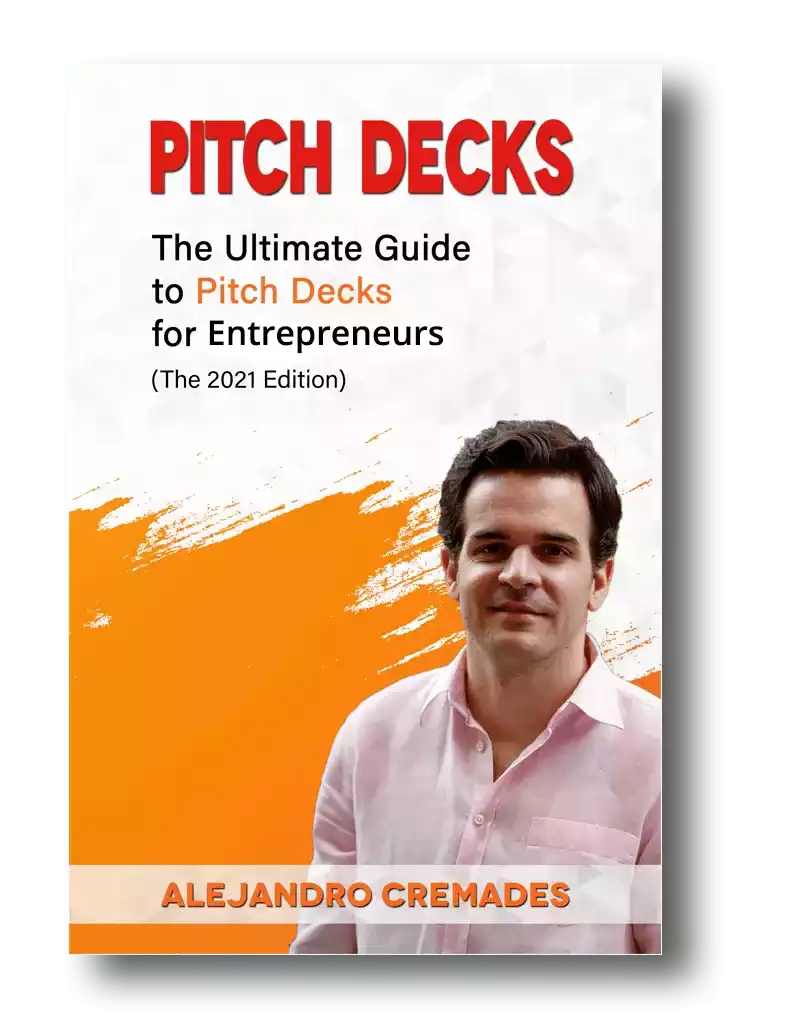 *FREE DOWNLOAD*
The Ultimate Guide To Pitch Decks
From Chandigarh to Silicon Valley
Harpinder Singh's journey began in the meticulously planned city of Chandigarh, India. He reminisces about an idyllic childhood filled with traditional outdoor games like field hockey, cricket, and kite-flying—a contrast to the digital age of today's youth.
His educational trajectory led him to pursue computer science, initially driven by familial influence and the emerging field's promise.
Leaving his comfort zone, Harpinder embarked on a transformative journey to the United States for his Ph.D. in high-performance computing. The transition was marked by cultural shifts, from the overwhelming array of sandwich options to navigating a new educational system.
Harpinder's initial foray into the world of computing was propelled by the belief that it held great potential, even if he wasn't entirely sure of the specifics at the time.
The Stanford Connection: Incubating Innovation:
Harpinder's tenure at Stanford University became a pivotal chapter. It was here that he met his future co-founders and embarked on a journey of entrepreneurial exploration.
After an initial idea didn't pan out, the team regrouped, determined to incubate a venture that would fill a crucial gap in the emerging wireless data landscape.
Recognizing the impending explosion of wireless data, Harpinder and his co-founders focused on providing high-speed, reliable, and cost-effective capacity at cell sites—a crucial link in the wireless communication chain.
Their innovative approach involved deploying a combination of fiber and microwave networks, revolutionizing the industry. Initially, Harpinder and his team set up the infrastructure across thousands of sites in 13 of the largest markets in the US. They earned revenue from payments for capacity at the cell sites.
The Dotcom Downturn: Navigating Choppy Waters
The early 2000s brought challenges, as both the dotcom bubble and the telecom industry faced turbulence. Despite the headwinds, the team at FiberTower raised an impressive $225 million in funding, demonstrating resourcefulness and a commitment to their vision. Later, First Avenue Networks acquired the company. Ultimately the company ended up getting acquired in a rumoured $800 million deal.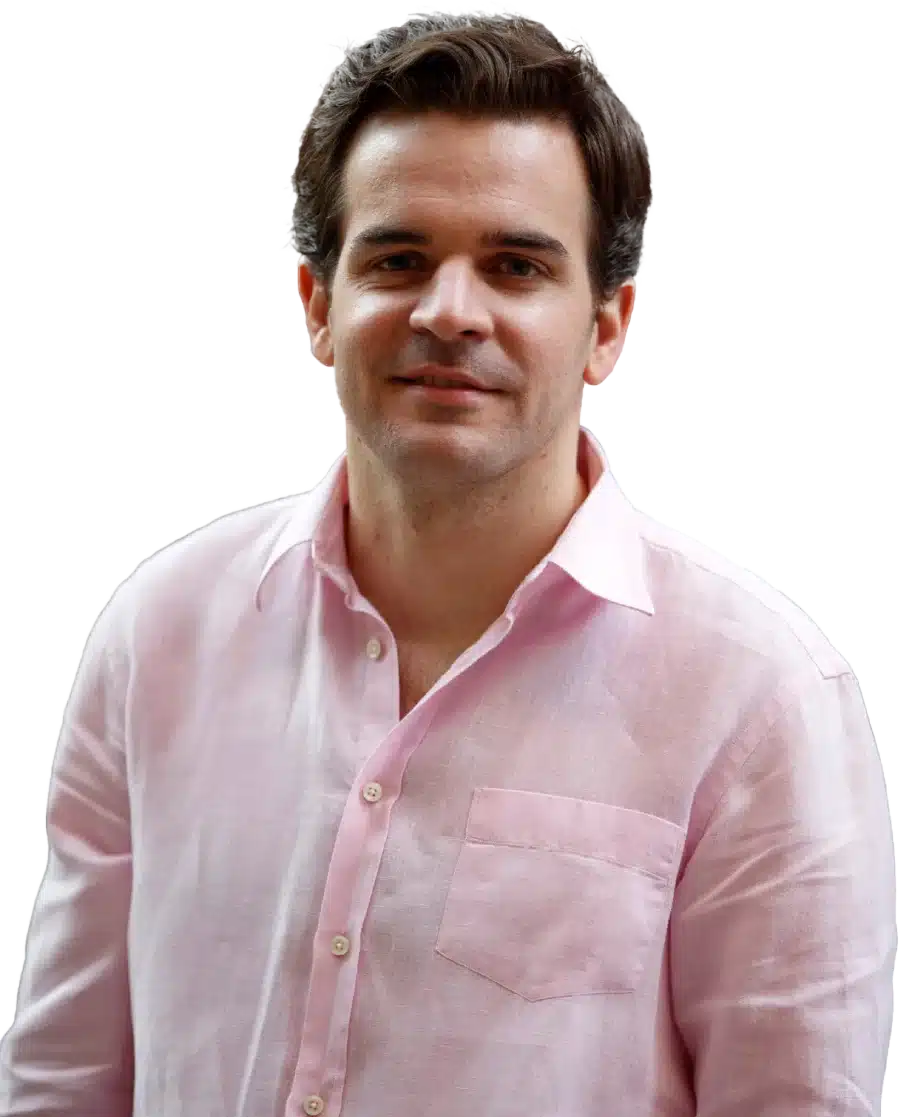 See How I Can Help You With Your Fundraising Efforts
Fundraising Process : get guidance from A to Z.
Materials : our team creates epic pitch decks and financial models
Investor Access : connect with the right investors for your business and close them
The Second Act: Market Insights for eCommerce
Following the successful exit of FiberTower, Harpinder and his co-founders took a break for a year and a half. And then embarked on their next venture, a data analytics company. A sort of "Nielsen for eCommerce," as Harpinder describes it.
This time, they focused on providing market insights for eCommerce—an industry poised for exponential growth. However, achieving product-market fit required two to three years of dedicated iteration and refinement. Central to Harpinder's entrepreneurial journey was the deliberate cultivation of company culture.
Feedback mechanisms and a shared commitment to values were instrumental in creating environments conducive to innovation and high performance. His efforts led to the formation of Project Slice, a company that raised an astonishing $30M in funding. Ultimately, Slice was acquired by Rakuten, Japan.
Storytelling is everything, which is something that Harpinder Singh was able to master. Being able to capture the essence of what you are doing in 15 to 20 slides is the key. For a winning deck, take a look at the pitch deck template created by Silicon Valley legend Peter Thiel (see it here), where the most critical slides are highlighted.
Remember to unlock the pitch deck template that is being used by founders around the world to raise millions below.

Access The Pitch Deck Template
Your email address is 100% safe from spam!
Knowing When to Sell: A Deliberate Decision
Harpinder emphasizes the importance of remaining open-minded about potential exits. While the initial intention may be to take a company public, market dynamics and evolving customer needs can prompt a shift in strategy.
Harpinder's journey extended beyond entrepreneurship, leading him to the realms of teaching and investing. He imparts his knowledge and expertise to the next generation of entrepreneurs while actively investing in early-stage startups through Innovation Endeavors.
Harpinder's fourth fund is worth $500M and is dedicated toward encouraging startups in the seed stage, early stage, and series A rounds. Their targeted sector is applied AI. Previously, they have invested in supply chain logistics, construction, life sciences, industrial climate, and enterprise infrastructure.
Conclusion: Lessons from a Serial Entrepreneur
Harpinder Singh's entrepreneurial journey is a testament to the power of resilience, adaptability, and visionary thinking. His experiences offer invaluable lessons for those navigating the complex landscape of startups and innovation.
By prioritizing culture, identifying large-scale market opportunities, and remaining open to strategic shifts, aspiring entrepreneurs can chart their own course to success.
Listen in to the full podcast episode to find out more, including:
Highlights of the critical importance of intentionally shaping company culture. Creating an environment of trust, collaboration, and high performance fosters a conducive space for innovation and growth.
Identifying emerging markets and having a finger on the pulse of industry trends were pivotal to success. His ventures in wireless infrastructure and eCommerce market insights were strategically timed to meet evolving needs.
A journey through the dot-com downturn and telecom industry challenges underscores the value of resilience. Navigating choppy waters with resourcefulness and determination enabled FiberTower to secure significant funding.
While initial aspirations may lean towards taking a company public, founders should remain open to strategic shifts. Being receptive to market dynamics and customer feedback can lead to more beneficial outcomes.
Premium on technical insights that set a startup apart. Identifying ways in which a venture can be 10x better than existing solutions through technological advancements is a key factor in building a successful business.
The implementation of feedback mechanisms plays a crucial role in ventures. This practice fosters open communication, resolves issues constructively, and contributes to a collaborative and productive work environment.
Emphasis on the value of education and investment. By teaching entrepreneurship and actively investing in early-stage startups through Innovation Endeavors, he contributes to the growth of the entrepreneurial ecosystem.
SUBSCRIBE ON:
Facebook Comments