Since growing and selling a company for 10 figures, Brian Requarth has created a community and fund for other entrepreneurs aspiring to create highly successful startups of their own. 
During his appearance on the Dealmakers Podcast Requarth shared his experience growing companies by turning personal challenges into opportunities, capitalizing businesses, and M&A transactions. As well as expanding your horizons by embracing the adventure of uncertainty, and building marketplace businesses.
Listen to the full podcast episode and review the transcript here.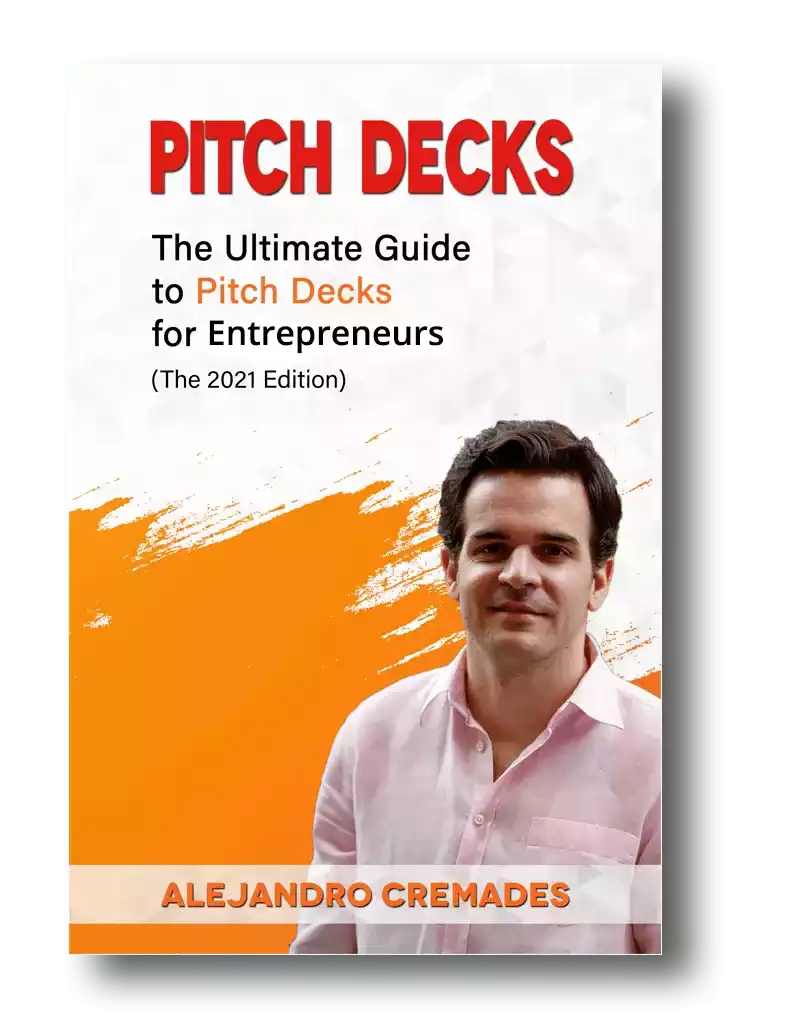 *FREE DOWNLOAD*
The Ultimate Guide To Pitch Decks
Here is the content that we will cover in this post. Let's get started.
Expanding Your Horizons
Brian Requarth grew up in a small town in Northern California. He recalls his parents as being very supportive, and encouraging his passions, though teaching him how to work hard for everything. 
His father was a small business entrepreneur, and his mother was involved in the community and social impact projects. Brian might just be a perfect combination of both of them. 
However, it was studying Spanish, and a yearning to see the world that really expanded his horizons, and set him on the journey that has led him to where he is today. 
Learning Spanish led him to travel and embrace new cultures. That began with packing up in a Nissan Pathfinder with a good friend, and just driving south. After Texas, they landed in Latin America. He embraced the adventure of just figuring things out as they went. 
His now wife was in Colombia. He fell in love with the country almost as much as her. Scrambling for a way to make a living there, he stumbled into becoming an English teacher. 
He taught himself to teach, and knocked on doors to sell his classes. It was another hustle that built on his ventures teaching swimming lessons and selling candy as a kid.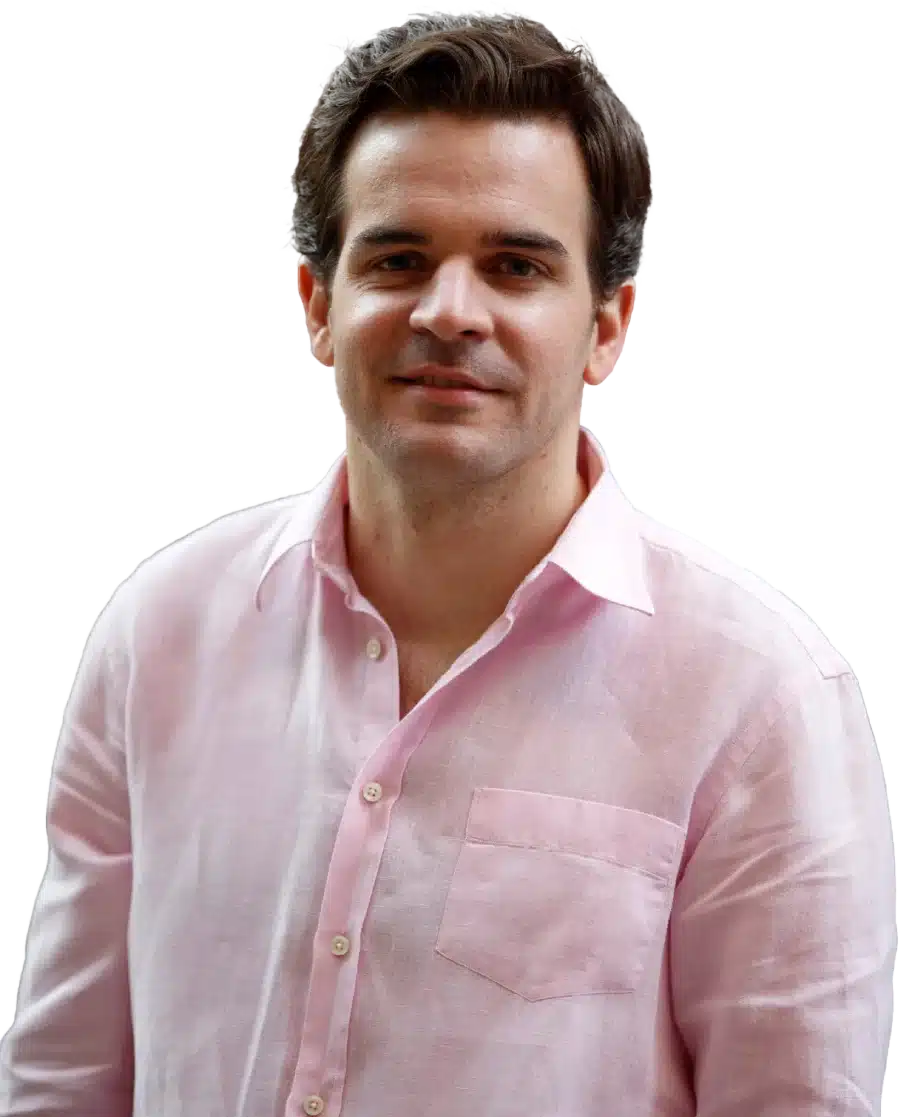 See How I Can Help You With Your Fundraising Efforts
Fundraising Process : get guidance from A to Z.
Materials : our team creates epic pitch decks and financial models
Investor Access : connect with the right investors for your business and close them
Turning Personal Challenges Into Billion-Dollar Companies
So many great companies have been born out of personal points of frustration, and entrepreneurs just finding a solution they wish existed in the world for themselves. 
In Colombia Brian faced his next challenge of finding somewhere to live. He had tried renting a cheap motel, only to discover it was an hourly hotel room. 
He turned to the local newspaper real estate classifieds. Which resulted in meeting a local agent. He offered a physical print out of local listings to go see, for a fee. 
Of course, after forking over the money, he found he wasted the next day running around looking at properties that were not a good fit. 
After reading a case study on another big business that had been built in Latin America, he was inspired to change things, and create a solution himself. After meeting his technical cofounder in an immigration office, they banded together to build Viva Real.
It was a reinvention of the classifieds online. Or like Zillow for Latin America real estate. Which meant they faced the dilemma of balancing the chicken and the egg of building a marketplace business that requires building both inventory and customers. 
Put simply, they began putting up customer listings for free, got busy on their SEO to drive in a lot of traffic, and proved the value to real estate companies. Resulting in making $5,000 in prepaid listing fees in a single day. 
From there they kept on scaling. After starting out bootstrapping they raised $250k from a friend, before going on to attract an investment from a CEO of one of the largest companies in their space out in Australia. 
Soon it became clear that they were up against a couple of far better funded incumbents. Brian says "If you don't have a seat at that table, you are on the menu." Ultimately consolidation would happen. So, they engaged in some M&A to build their business, close the gap, and become a more significant player. 
They ended up raising $74M in capital before being approached about an acquisition themselves. That turned into a long 18 month process by the time they negotiated the terms, went through the due diligence, and made it across the finish line. 
Still, it ended up being a huge $640M outcome. 
Storytelling is everything which is something that Brain Requarth was able to master. Being able to capture the essence of what you are doing in 15 to 20 slides is the key. For a winning deck, take a look at the pitch deck template created by Silicon Valley legend, Peter Thiel (see it here) where the most critical slides are highlighted.
Remember to unlock the pitch deck template that is being used by founders around the world to raise millions below.

Access The Pitch Deck Template
Your email address is 100% safe from spam!
Latitud
During the long process of selling their company, and waiting for the government to approve the sale, Requarth says that he needed something to distract himself.
So, he threw out an invitation to early stage founders in the region that may want help. At this point he had over a decade of experience in building businesses, fundraising, M&A, and more. He ended up having 150 video calls with other founders that summer. 
There were two big takeaways that jumped out at him from that experience and all of those conversations:
This new generation of founders were very talented and had high ambitions

They still lacked understanding of many fundamental parts of growing a startup
Brian got together with two other experienced founders and began thinking about how they could help other entrepreneurs, which are one of the most powerful levers in the economy and society. 
They began hosting live panels and Q&A sessions. It morphed into Latitud. His latest venture that helps entrepreneurs VC backed startups in LatAm for a fraction of the cost. They also have a fund to help fuel companies in their fellowship as well. 
Listen in to the full podcast episode to find out more, including:
Fundraising and being persistent in landing the investor you really want

M&A and integration

Brian Requarth's book, Viva the Entrepreneur

His top advice when launching your own business
SUBSCRIBE ON:
Facebook Comments